The 1990s is an era known for its fashion, the iconic designer collections that have become cemented in our minds for showing highly glamourous supermodels in Versace Medusa prints walking the catwalk and not only selling the clothes but selling a lifestyle.
The clothes, the trends, the faces from this decade have always inspired my style as I grew up looking through my Mother's wardrobe from the decade. The clothing representing her happy memories from days of going out with friends, to the dress she wore for her engagement in 1995.
Take inspiration from your Mother and make the vintage clothing part of your wardrobe, as the trends from the 90s become even more present in fashion today.
Stepping out in a full monochrome look with this satin mini dress. Bought back in 1996, it has stood the test of time for being a classic silhouette made for any occasion. Give the outfit a modern twist with a pair of square-lensed sunglasses, a pair of strappy sandals, and a Prada shoulder bag.
A silk mini-skirt can be a wardrobe statement for summer, whether dressed up with heels or worn with white trainers and a denim jacket during the day.
The little black dress worn by my Mother for her engagement in 1995 is still timeless. It's square neckline, flowy skirt, and mesh detailing are all still major design features seen on clothing 26 years later.
From spring to fall flowers have bloomed, and with it florals have become a staple pattern through the decades. This classic silhouette with button detailing and pleated skirt from the 90s can be styled together with rectangle lensed sunglasses and strappy sandals.
Take on the floral trend for summer with vintage florals to give the ultimate 90s grunge look inspired by fashion designer Marc Jacob, when he became creative director of women's design at Perry Ellis. The debuted spring collection was heavily inspired by grunge, with flannel shirts, printed dresses and Dr Martens which were described as "ghastly" by fashion critic Suzy Menkes.
There is something so simple yet effective about an all-black look. An oversized faux leather blazer was the outerwear of choice by supermodels in the 90s for an off-duty look. From Cindy Crawford to Linda Evangelista, a faux leather blazer was a wardrobe stable and was seen so many ways, paired with blue denim jeans or a mini dress, it is a model favourite.
Today you can take the classic jacket and pair it together with a fitted mini-skirt, black ribbed jumper, leather boots and a designer shoulder bag.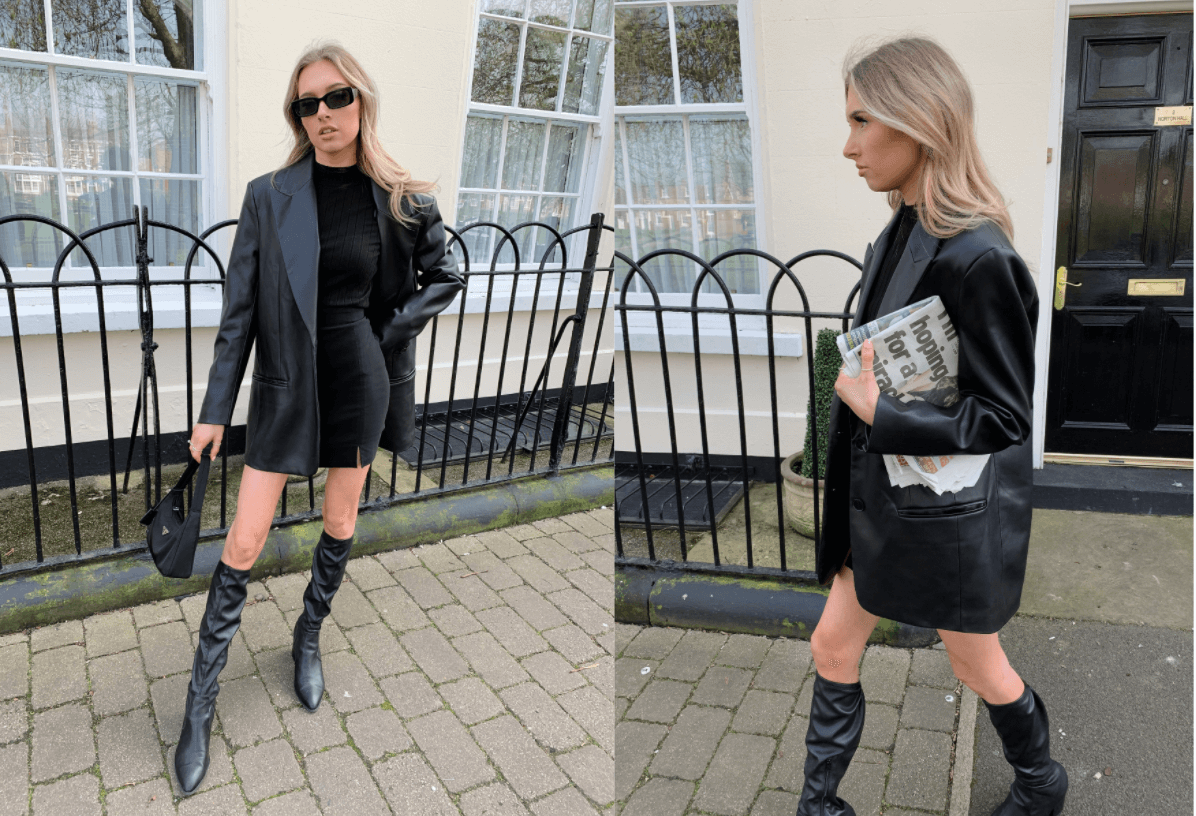 This classic outfit can be mixed up, the all-black look can be changed with a simple white mini skirt.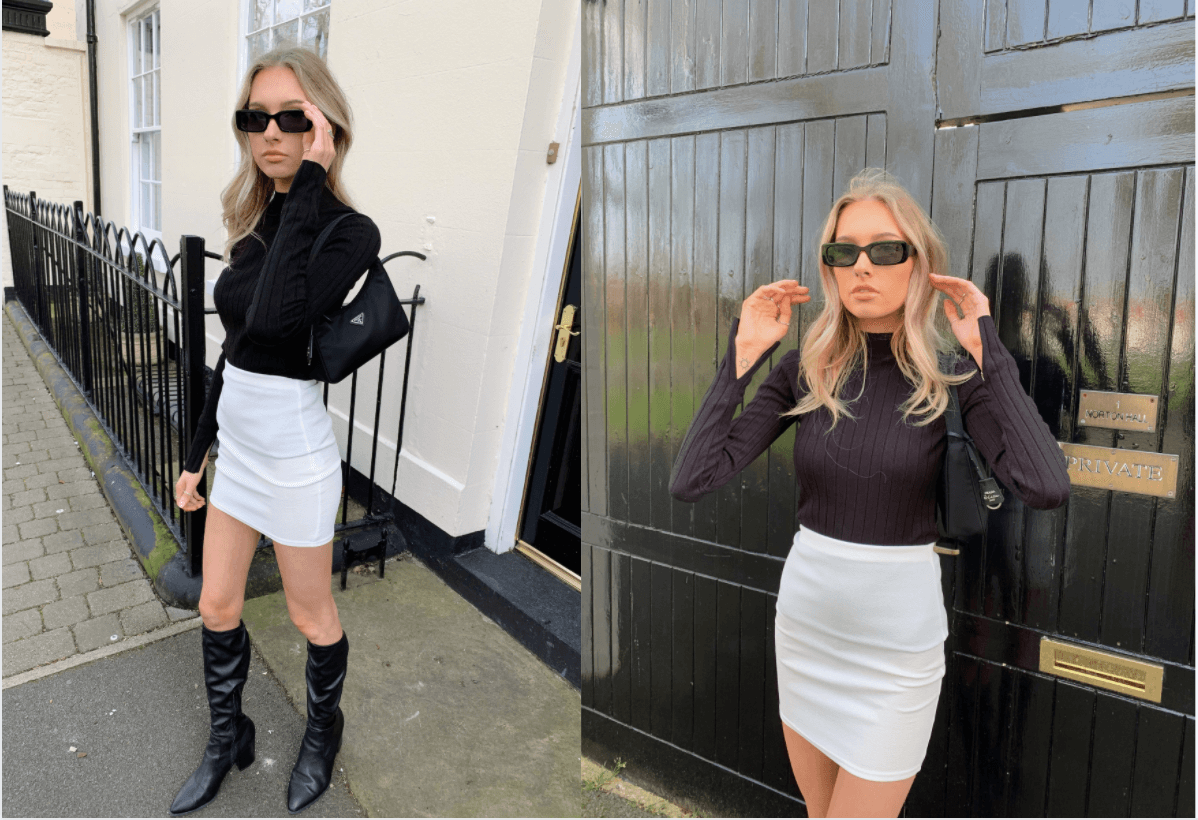 Photography by Lucy Britnell and Louise Britnell.
Styling by Lucy Britnell.
Modelled by Georgia Wright and Lucy Britnell.
Makeup artist by Georgia Wright and Lucy Britnell.
Hair dresser by Georgia Wright and Lucy Britnell.
Location: Middlesbrough.