With Celebs Go Dating leaving our screens on March 21, we've got one thing that's going to stay in our minds and it isn't Pete's flirting or Sam's lack of it. Chelsee Healey's love for bumbags has got us all wanting to add the festival and beach must-have to our daily outfits.
We can't recall a time on the show where Hollyoaks' Chelsee hasn't worn a bumbag. She has often been known to pick a bright colour or a stunning pattern and co-ordinated it with her shoes.
View this post on Instagram
Similar ones have been spotted across the high street at the moment and The Bridges in Sunderland has plenty to offer.
Check out our top finds in the Steller album below.
Features editor Faye Dixon opted for a black faux leather bumbag for £6 from Primark to pair with any outfit.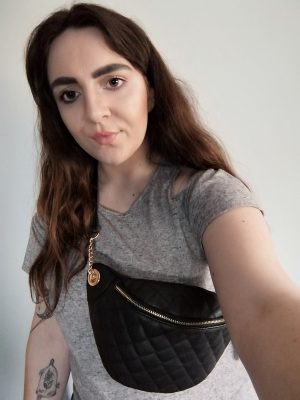 While Chelsee is fond of wearing her bumbags as a cross-body accessory. They can also be used to cinch in a waistline on any outfit. Not only that, but they leave you hands-free while out and about with no hindrance of carrying a clutch or the handles of an average bag.
We're in love with bumbags making a return and can't wait to rock the different styles through Spring/Summer.
Keep up to date with more trends on Fashion North and tweet us your thoughts on bumbags at @Fashion_North.