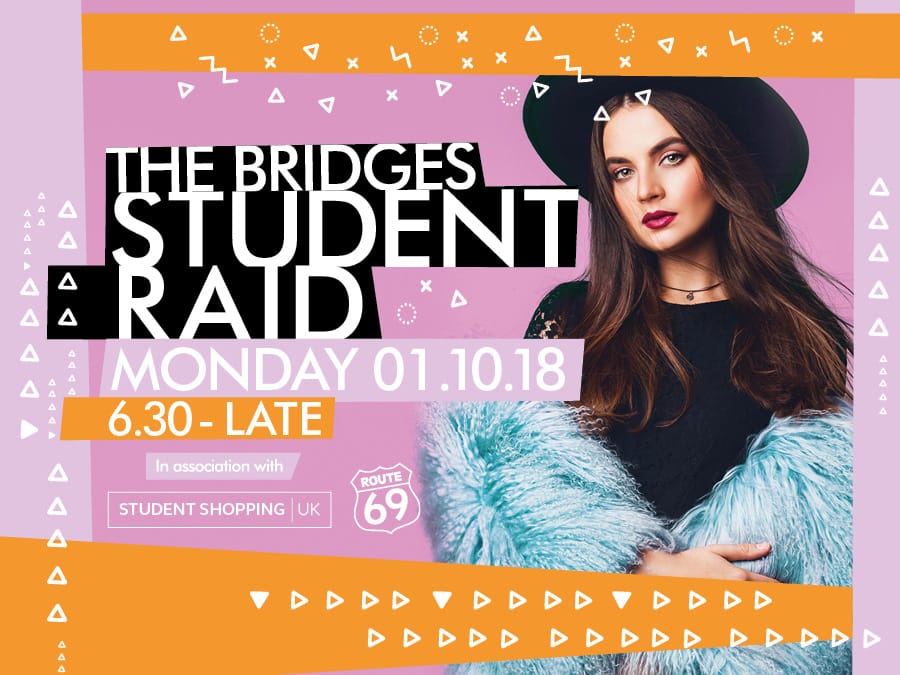 The Student Raid is back for its eighth year and is a great opportunity for students to get their hands on a whole host of discounts and giveaways.
This year The Bridges have partnered with Student Shopping UK to promote the event, taking place on Monday 1, October, 6.30-10pm. A majority of the stores in the Sunderland shopping centre are taking part.
River Island, Topshop/Topman and New Look will all be offering 20 per cent off. To see what other discounts and offers that will be available, click here.
Students will be able to purchase a range of items, from new clothes to those essentials to make new digs feel like home. But, there is more: as well as buying everything you need, there will be games, activities, competitions and DJs.
Andy Bradley, Centre Director at the Bridges, is looking forward to introducing students to the Bridges: "The Student Raid is always a really popular night and we've worked hard to make this year's event the biggest and best one we've held so far," said Andy.
"Budgeting at university can be difficult, so the evening is a great opportunity for students to make their loan stretch a little bit further.
"We are really lucky to have a wide range of retailers taking part and some amazing deals on offer throughout the shopping centre."
The event is free to attend but students must register beforehand. Click here to do so.
Don't forget to register so you can attend this years Student Raid! Let us know if you'll be there by tweeting us at @Fashion_North!
We will be there covering the event and are looking forward to seeing you all there!