Shanghai Fashion Week has returned to a full physical schedule. But models, journalists and influencers weren't the only attendees joining in.
The 2021SS HAZZYS X show saw models walking and holding their furry friends to help model their new collection, with two of China's biggest celebrities taking the show establishing a new type of catwalk: the dogwalk.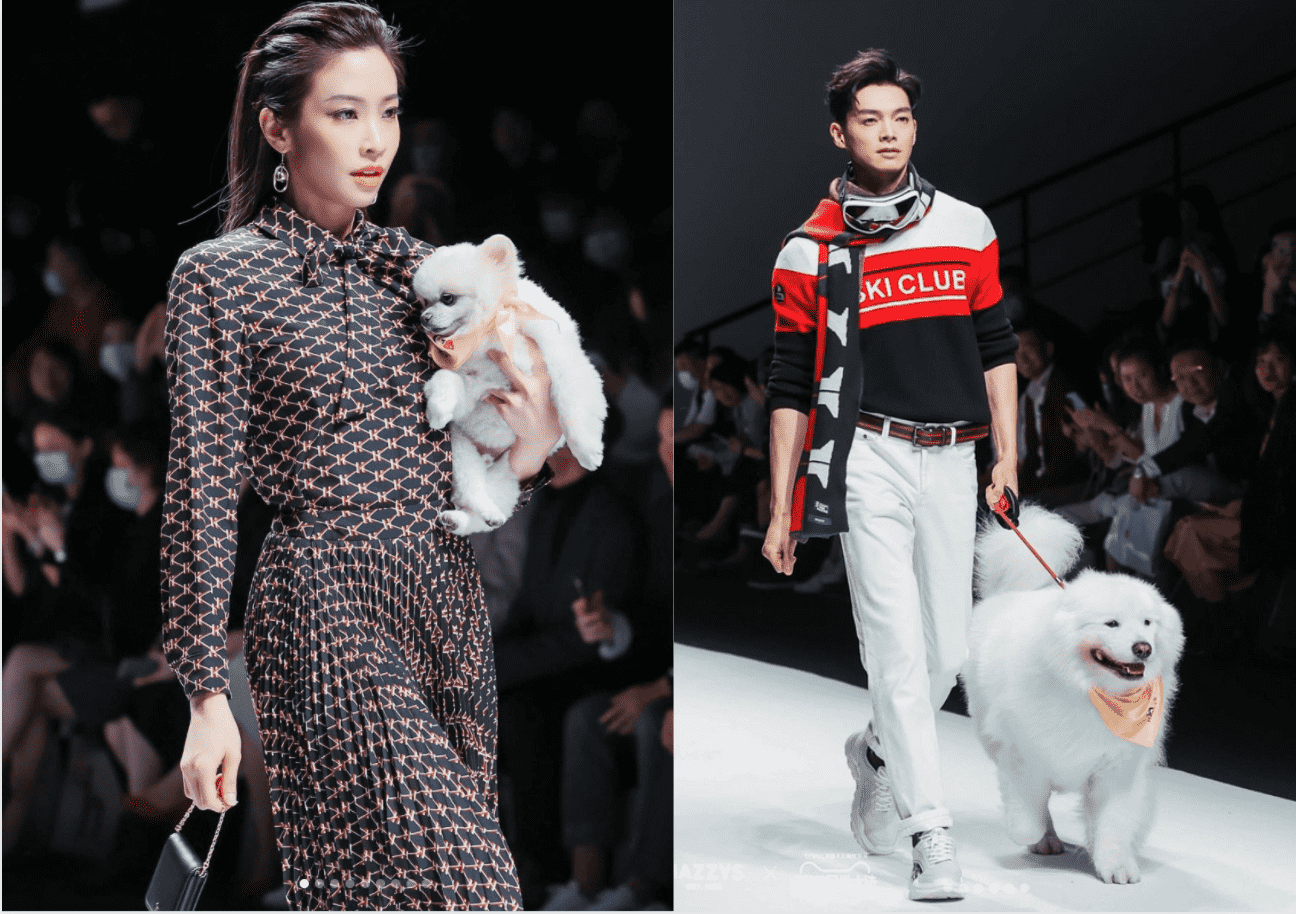 The catwalk turned into a dogwalk as Taiwanese-American singer and actress Cindy Yen walked the runway alongside fellow Taiwanese actor Calvin Chen, both carrying spring/summer 2021's furry accessory, a canine friend. The two actors walked the runway in HAZZY X s/s 2021 designs, Cindy wearing a long monogram dress and Calvin in a logo jumper with white trousers.
They are two of the most popular Taiwanese actors of the moment and HAZZY X used their celebrity status to promote their collection, with the stylist choosing to accessorise the pair with canines.
The pair both posted behind the scene photos on Instagram, captioned: "Yea, we slayed."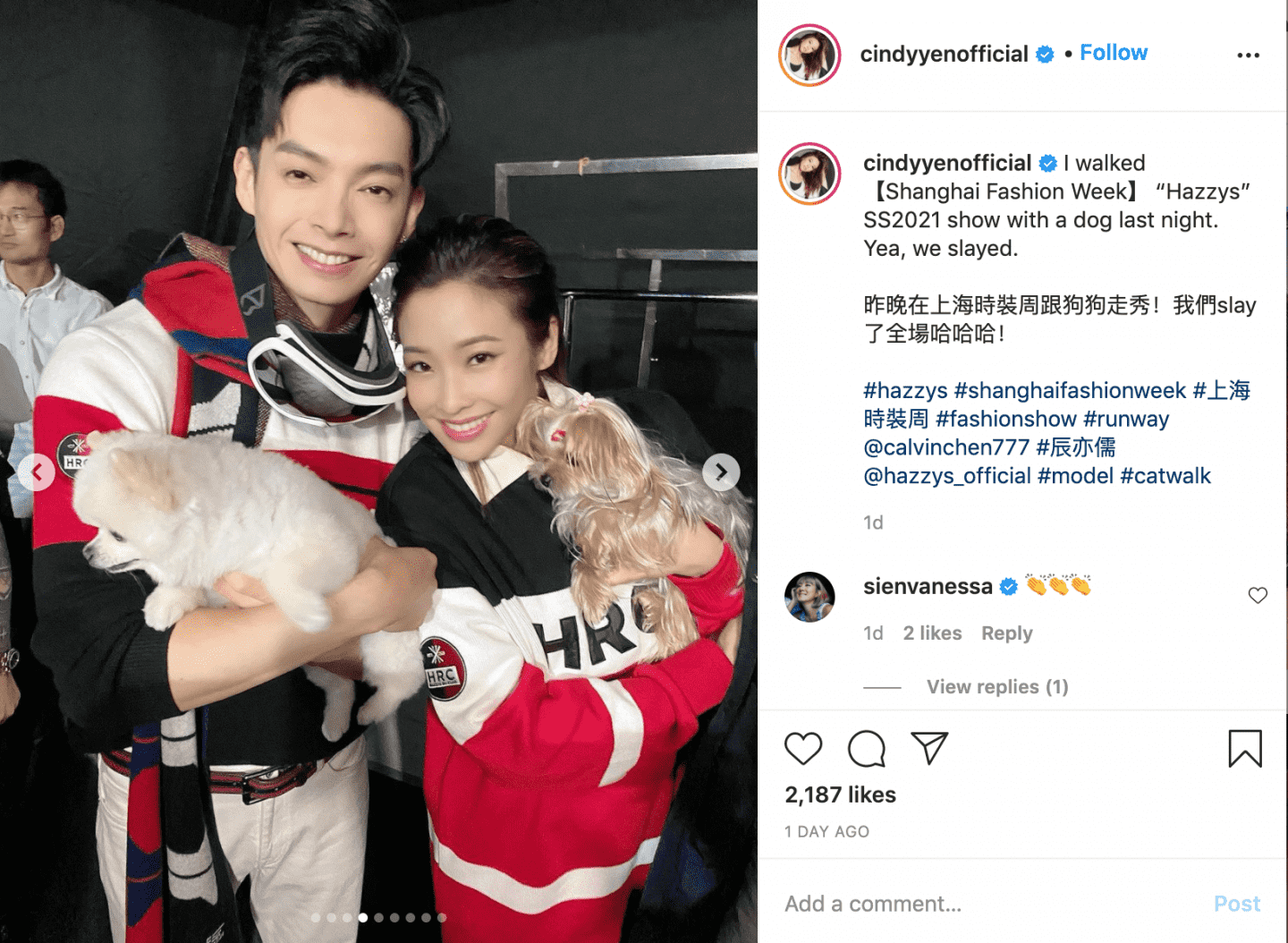 Are dogs the next big trend to hit the runway? Let us know your thoughts on Twitter @FashionNorth