It was a cold February day in Paris when spotlights illuminated the Saint Laurent Autumn-Winter collection of 2020. The light show has always been a trademark of the Saint Laurent shows, and this time the guests admired a minimalist, black and white, indoor set in an enigmatic atmosphere.
Anthony Vaccarello, explored the parts of the Yves Saint Laurent's legacy of the 80s, but he was also inspired by the modern society and impressed the public with contemporary, mesmerizing and extremely feminine looks. The Italian-Belgian creative director played with colours, fabrics and textures, creating ultimate wearable garments.
Latex, disguised within the dark, in shades of black, intense fuchsia, cherry red and purple, was the key element of this year's collection.
Saint Laurent reinterpreted the usual latex pieces and designed midi dresses, focused on the neckline and perfectly combined with ruffle details and pixie haircuts. Moreover, the gleaming, all-black looks paired with bold red lips, were a remembrance of the confidence and the empowering 'Catwoman style'. The oversized chain link necklaces and the statement earrings also added a touch of daring to the fully latex outfits.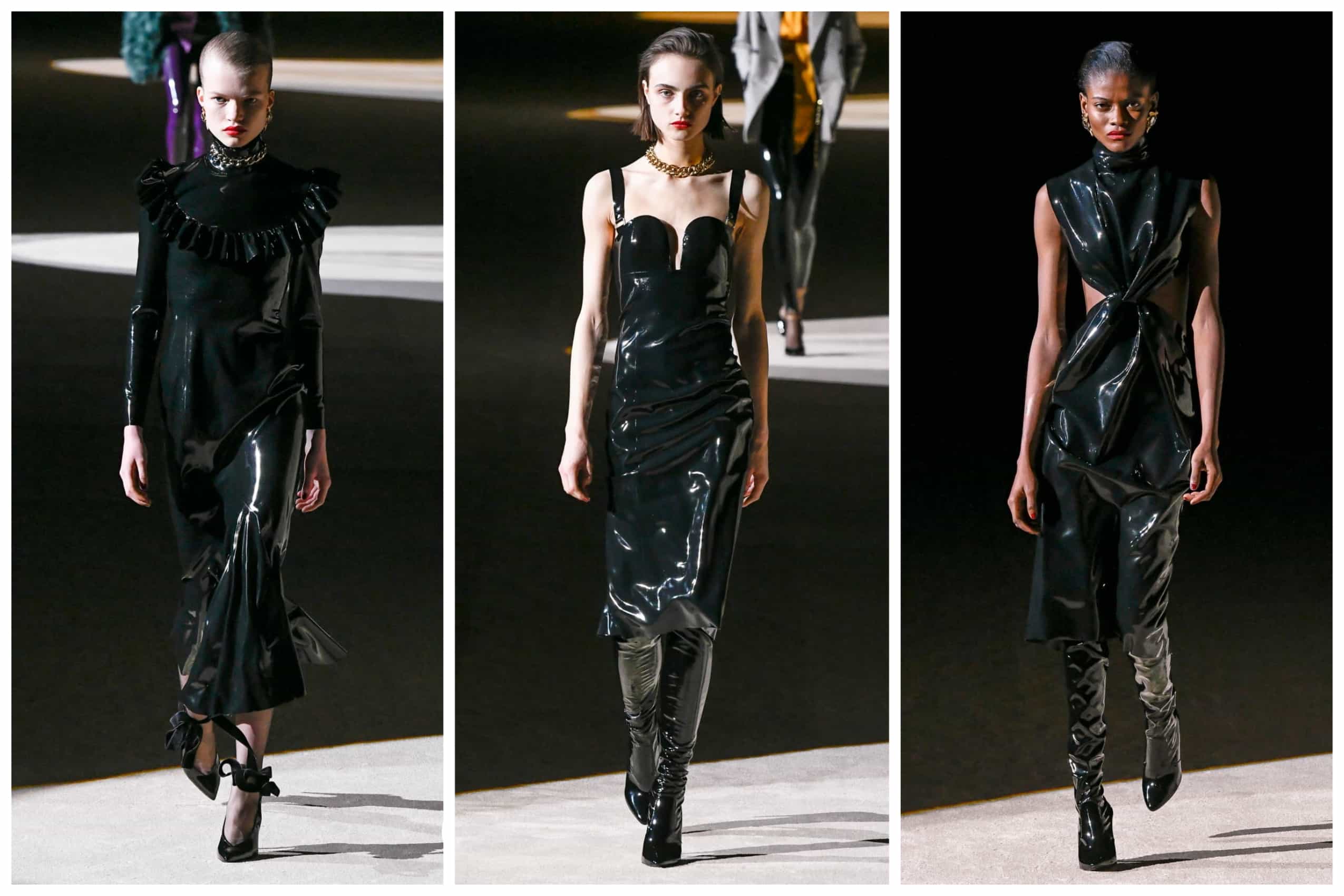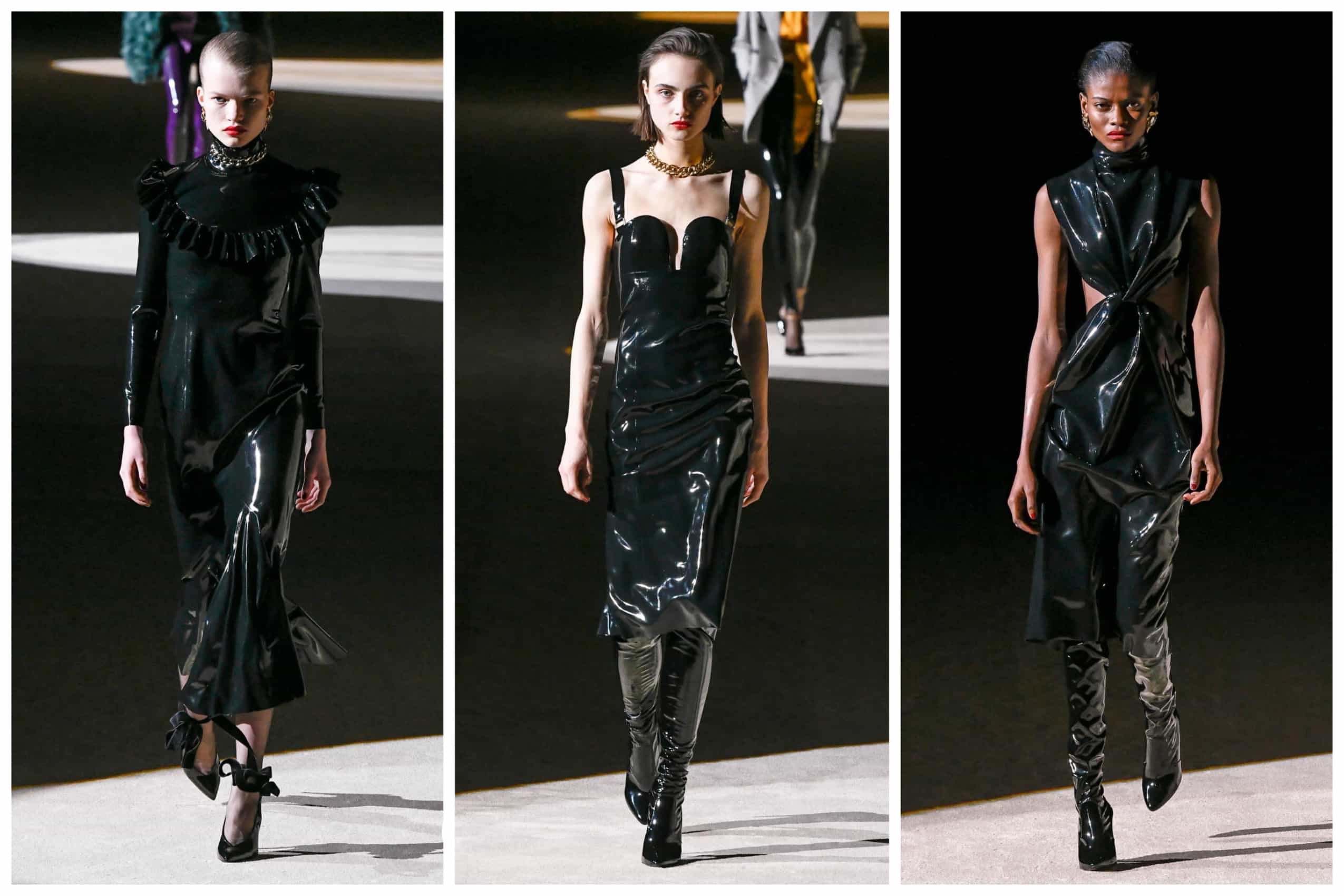 Vaccarello's vibrant show was based on intense combinations that mixed the glossy latex garments with iconic pieces. For instance, the androgynous, Saint Laurent signature blazers in pastel shades were given an edgy look thanks to the black vinyl trousers, creating an alluring contrast between the big broad shoulders and the slender legs.
From steel blue to ochre gold and teal shades, the massive fur coats were a recognizable piece of the Saint Laurent overtly sexualised style. The satin bow collars added a stylish detail and the latex trousers in bright shades of amethyst purple and fuchsia embraced the modern and ultra-feminine look.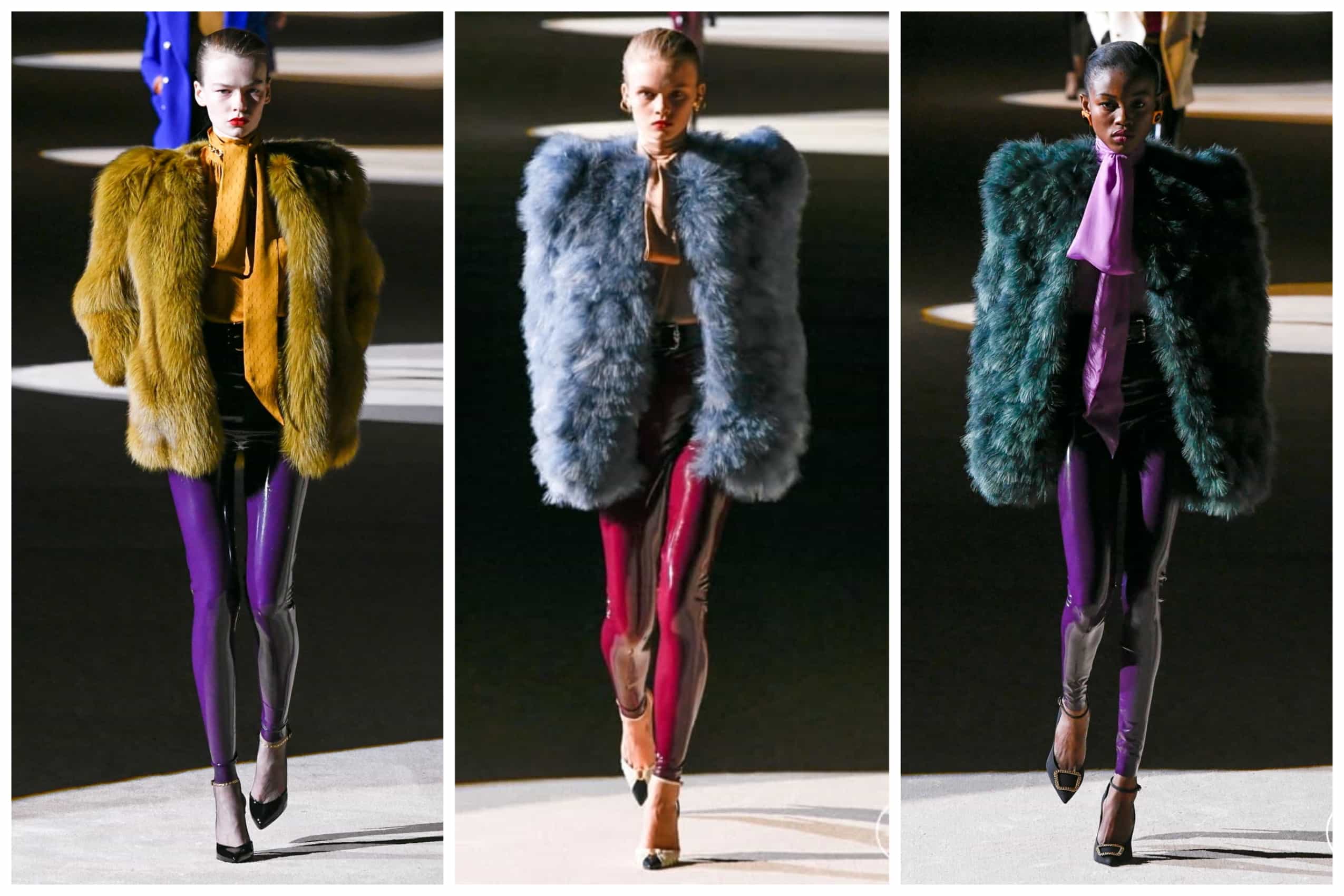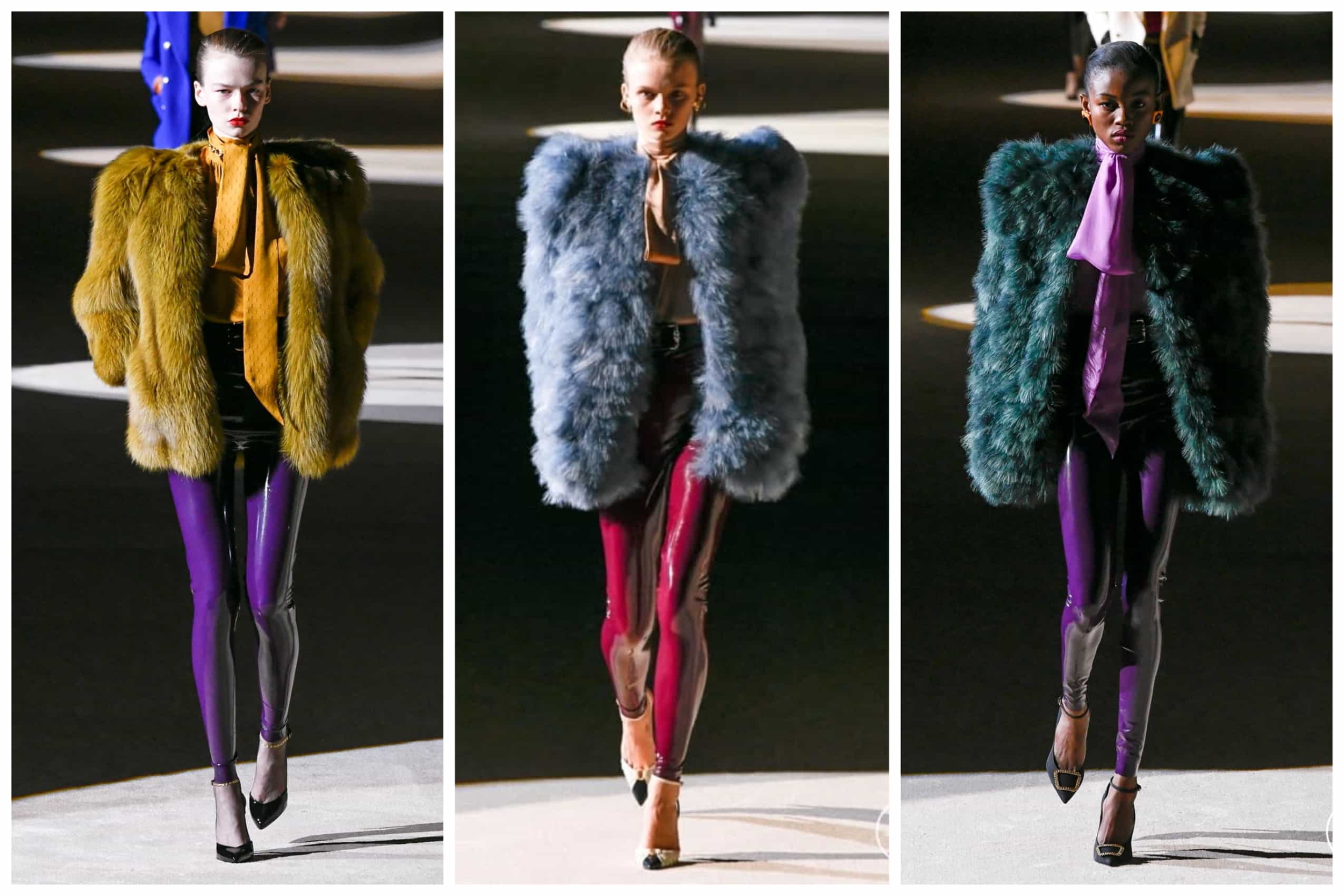 The dynamic opening playlist had faded out and was replaced with some mysterious violin pieces that ended not only a show to remember, but also a powerful message about femininity.