Recycling and re-wearing is all the rage at the moment and vintage clothing is at the top of the chain when it comes to sustainability.
Last week we were fortunate enough to visit the Trendlistr store in Newcastle city centre where @preppyfashionist, aka Virgit Canaz, talked to us about her styling experiences and helped us to understand more about styling for our body types. During out visit we were able to create an outfit from hundreds of different prints and styles. Our inspiration for our style was each other.
We discussed what our body types were, hourglass, rectangle or pear for example and styled an outfit around that. Different styles look more flattering on different body types but that doesn't mean we should be tied down to a particular style!
My model is a rectangle shape which basically means that she has small hips and also a small chest. For this kind of body type, something to accentuate the hips and the upper body is ideal.
To help accentuate her figure, I chose a 60s style emerald green calf length swing dance circle skirt. I decided to pair the skirt with a white button up shirt with an Eiffel tower print all over. With the shirt I left a couple of buttons open at the top and folded the sleeves up, I then tucked the shirt into the skirt and bunched it up a little bit to create a more flattering look at the top along with the skirt which would create a more hourglass look.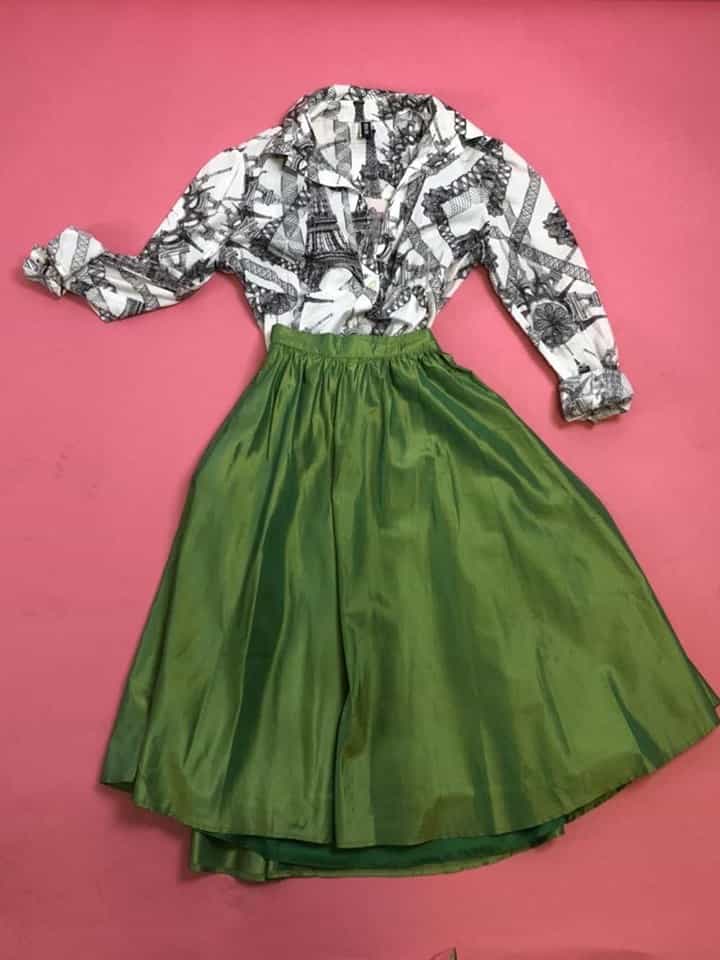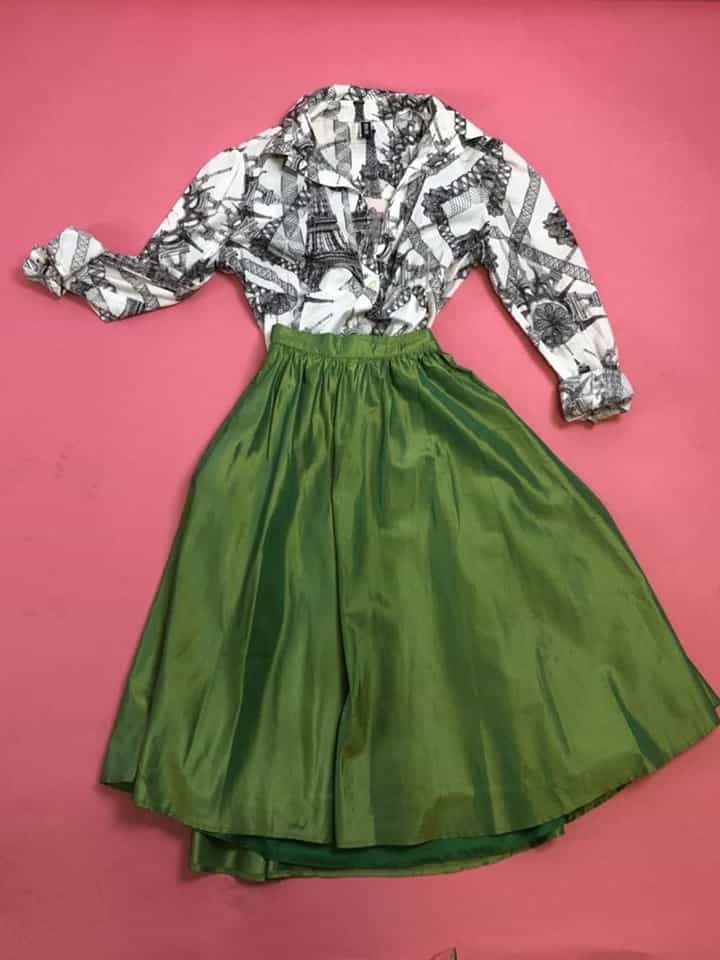 When we think about sustainability, vintage and reusing comes to mind, fast fashion has gotten out of hand and we need to start cutting back on how much we are buying. Vintage is an amazing way to find things that other people don't have, vintage stores are full of one-off items that will make everyone jealous.