In her most recent shoot for Essence magazine, who are actually celebrating their 50th anniversary this year, Zendaya played tribute to Donyale Luna, the first black super model.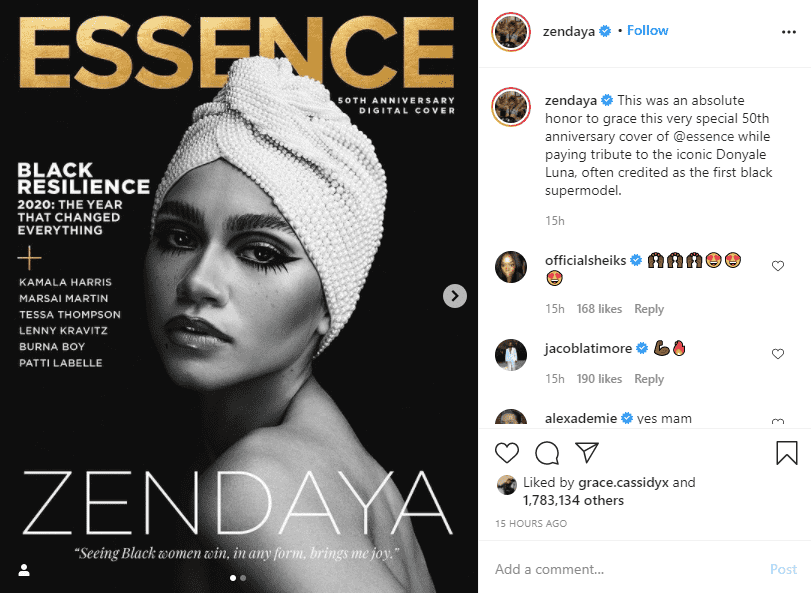 Photo credit: @Zendaya Instagram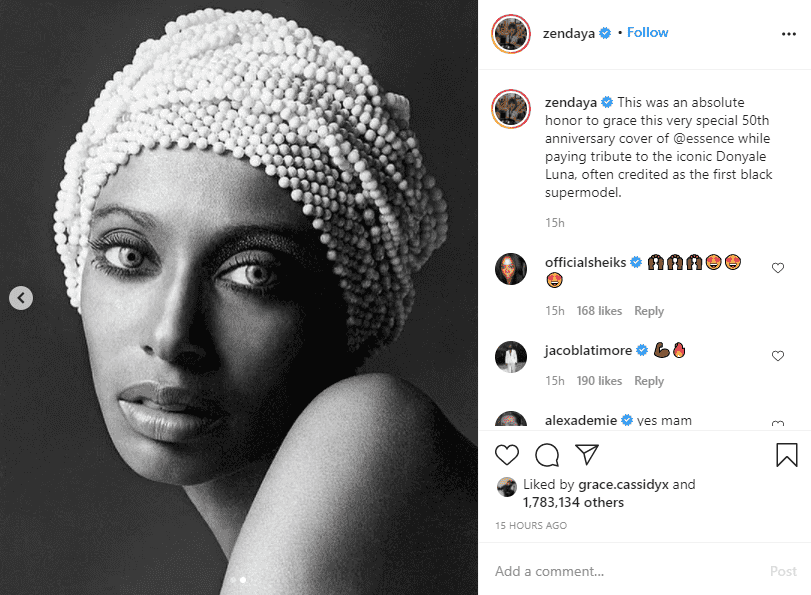 Photo credit: @Zendaya Instagram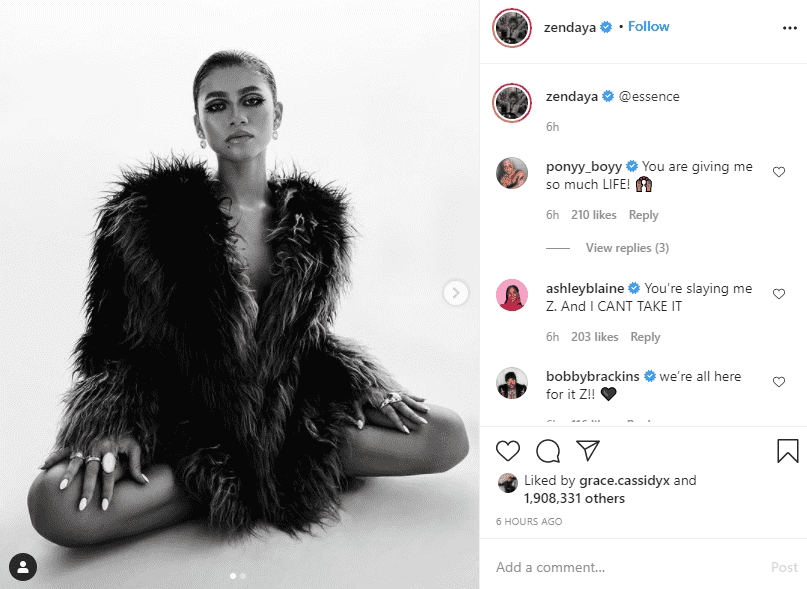 Photo credit: @Zendaya Instagram
Photo credit: @Zendaya Instagram 
If you don't know who Donyale Luna is then not to worry, it's never too late to find out!
We have created our own tribute to Donyale, with a profile of everything you need to know about her: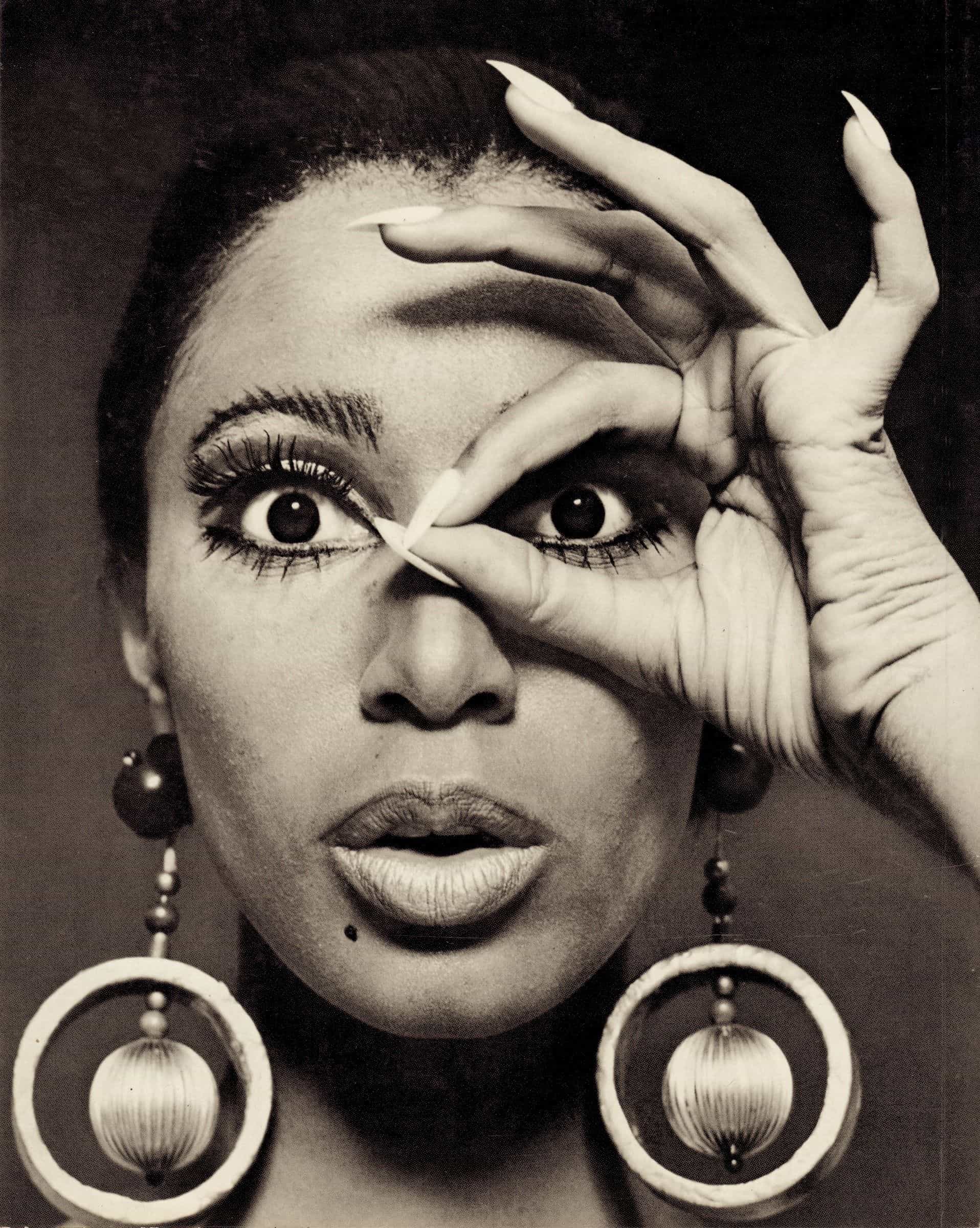 Photo credit: Pinterest.co.uk 
Donyale was born in 1945 in Detroit as Peggy Ann Freeman. She changed her name to Donyale Luna as a teenager.
She died in Rome on May 17 1979, aged 32 from a drug overdose.
She was the first black supermodel! In fact, she was the first woman of colour to appear on the cover of Vogue. In March 1966, she appeared on the cover in a shoot with David Bailey, inspired by Picasso's ocular-centric portraits.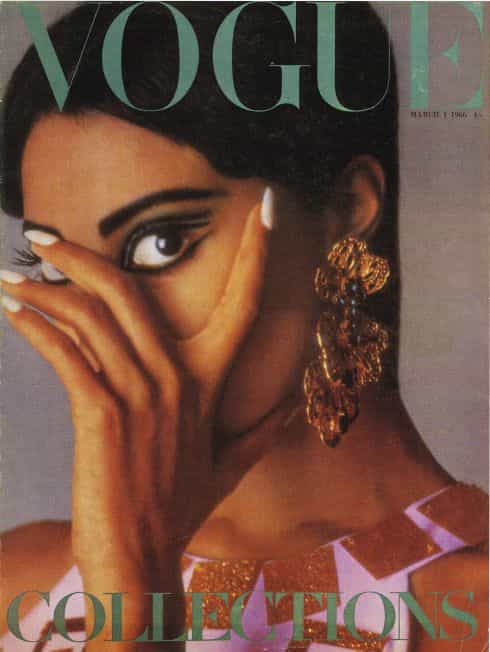 Photo credit: Pinterest.co.uk 
Her mother was of African-American and European heritage, while her father was of African-American and South American Indian (Quechuan) ancestry.
Donyale was first spotted in 1963, when she was just 18 years old, by photographer David McCabe, who was visiting Detroit on assignment. He spotted Donyale, in her school uniform, outside the city's Fisher Building and was immediately drawn to her tall, slender frame and piercing bone structure. He invited her to New York there and then.
In 1964, around her 19th birthday, Donyale decided to move to New York. This was just a few months after the Civil Rights Act was passed, which prohibited discrimination in public places, provided for the integration of schools and other public facilities, and made employment discrimination illegal.
However, this was a time when there were virtually no modelling opportunities for non- white women other than dedicated African-American publications, and yet within a few months Donyale had been contracted to work with Richard Avedon, Bob Dylan and Jean Shrimpton. She became an overnight, star with newspapers across the country declaring her the first black super model.
Whilst in New York, Donyale was introduced to Nancy White, editor of Harper's Bazaar, and in January 1965, Nancy had a sketch of Donyale drawn for that months cover.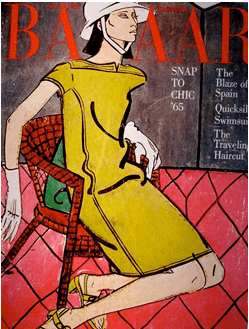 Photo credit: Pinterest.co.uk 
Donyale worked closely with Nancy, however, her features in the magazine would often receive a lot of criticism, Harper's Bazaar even lost subscribers.
This racial prejudiced saw Donyale move to London in December 1965, where she was an instant success.
1966, Time referred to the year as the Luna Year, they described her as: "a creature of contrasts.
"One minute sophisticated, the next fawnlike, now exotic and faraway, now a gamine from around the corner."
She also became a muse for Spanish artist, Salvador Dali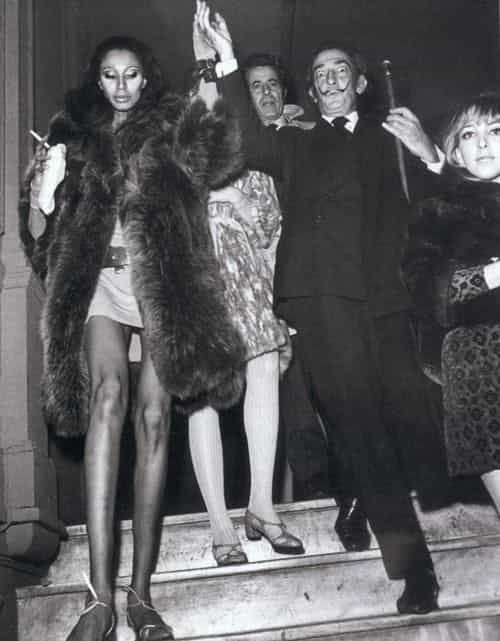 Donyale and Salvador Dali. Photo credit: Pinterest.co.uk
Donyale never thought she'd become a model, she actually wanted to be an actress and even appeared in a number of films such as Blow-Up in 1966.
In 1969 she moved to Rome to follow this dream and landed a part in Fellini's Satyricon. She was later in Carmelo Bene's Salomè (1972).
It was during her time in Rome Donyale met her husband Luigi Cazzaniga, and just before her tragic death they had a baby girl, Dream, together.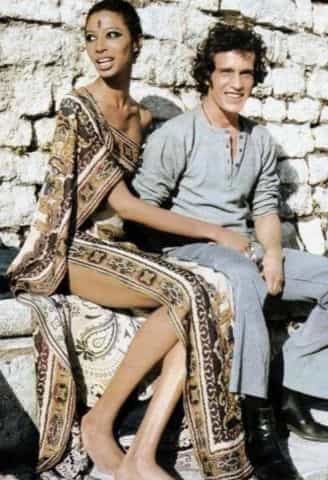 Donyale and Luigi Cazzaniga. Photo credit: Pinterest.co.uk
In a recent memoir in Vogue, titled ' Remembering Donyale Luna, The First Woman of Colour Ever To Appear On The Cover Of Vogue', her daughter Dream Cazzaniga wrote:
"As a girl of colour at that time, simply believing in her own worth and following her true calling were great revolutionary acts.
"She leaves behind a great story."
Tweet us @Fashion_North your favourite Donyale Luna moments!