Here at Fashion North, we are huge fans of reality TV. So we were over the moon when TOWIE returned to our screens earlier this month.
One of the main storylines currently is the big bust-up between ex-best friends Chloe Brockett and Ella Rae Wise. The pair have been at constant loggerheads with each other since their fallout early last year and this series has been no different. 
View this post on Instagram

The whole of Essex may have become involved on their on-screen battle, but we want you to get involved with a different one. We're putting the brunette babe and the blonde bombshell against each other in a fashion battle – all you have to do is decide who wins.
Let the battle commence!
Red carpet
Chloe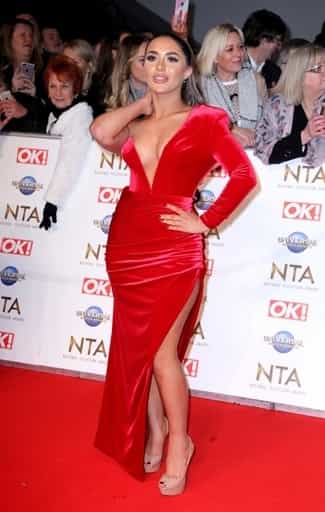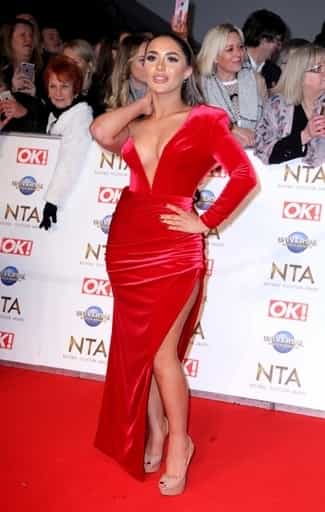 Image: PA Images
We're really starting off with a bang here, with this outfit of Chloe's! She looks amazing in this red velvet maxi dress from House of CB, which she wore to the National Television Awards earlier this year. 
Although there is a lot going on – one shoulder, deep plunge neckline and a thigh high slit – all of the elements work really well together and make up a glamorous dress, perfect for an awards show and red carpet. 
She paired the gorgeous gown with a pair of simple nude heels, to ensure that all the focus remains on the dress.
Ella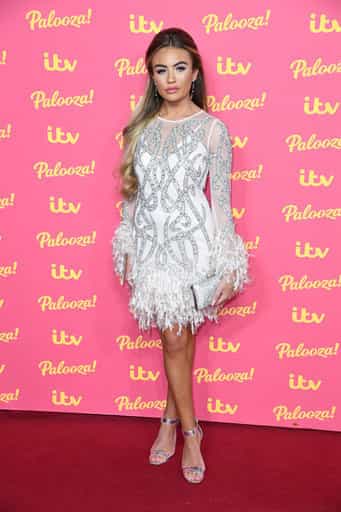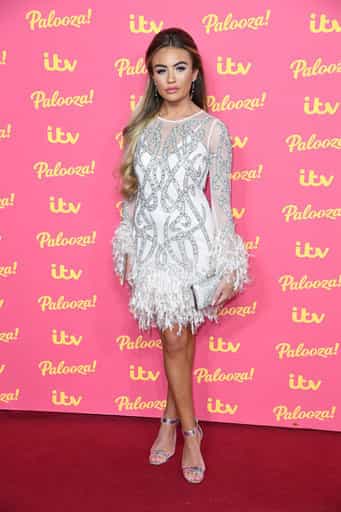 Image: PA Images
This silver and white dress of Ella's – which she wore to the ITV Palooza in 2019 – is certainly to an acquired taste, but, nevertheless, it's a showstopper. 
The feathered sleeves and hemline give off a vintage 1920s flapper vibe, as well as providing a sense of glitz and glamour.
She paired the glitzy dress with a pair of holographic heels, to tie in with the silver embellished pattern on the body of the dress.
ITV Summer Party 2019
Chloe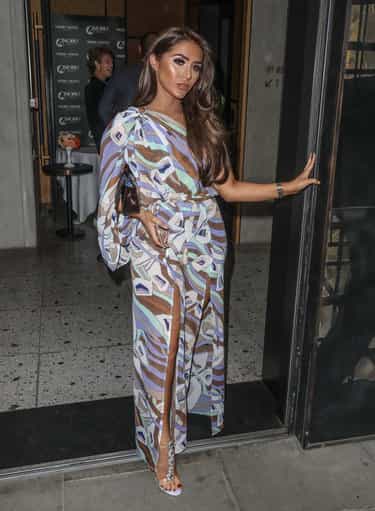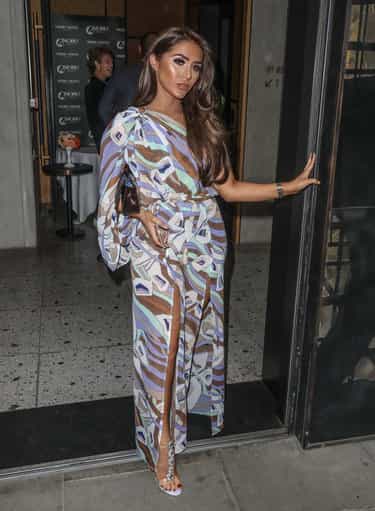 Image: PA Images
Chloe's dress for the 2019 ITV Summer Party was very different compared to her usual style. 
The floaty material of the dress is perfect for summer, whilst the design – one shoulder and thigh high slit – shows off the perfect amount of skin for this kind of event, without being too over the top. 
Her embellished heels are stunning and add a sense of glamour to the otherwise beachy look.
Ella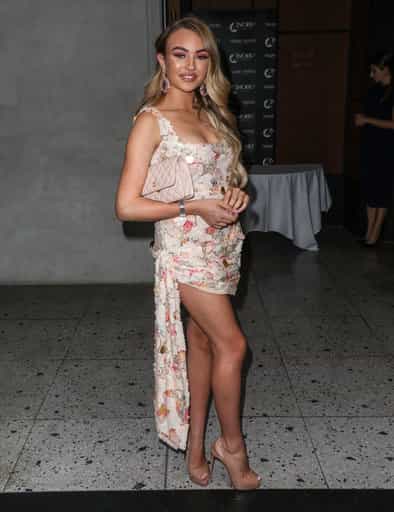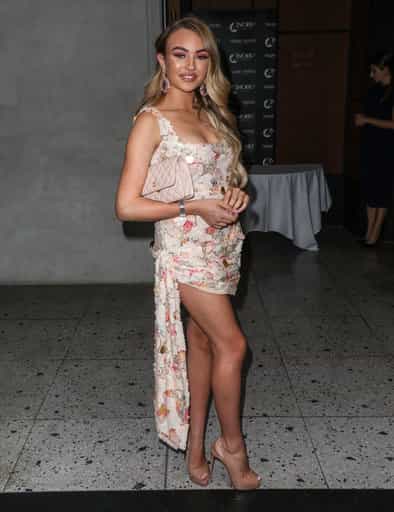 Image: PA Images
There is only one word that can be used for Ella's dress at the ITV Summer Party – wow! 
The pink floral embellishments are super summery and girly, whilst the side train makes the dress look really lavish and glamorous – a perfect combination!
Ella's simple and understated nude heels complement the tones of her dress perfectly and really complete the look.
Little black dress
Chloe
View this post on Instagram

This may potentially be our favourite ever looks from Chloe. It exudes sexiness, sophistication and glamour – everything a powerful woman radiates.
Deep-plunge necklines have proven to be very flattering on Chloe, as she looks amazing in this LBD. The bodycon skirt of the dress hugs her figure in all the right places and the Gucci tights are a simple but oh so effective addition to the outfit.
The statement red bag and lipstick add even more of a wow factor and the sleek black sunglasses really pull the outfit together and makes it look effortless, yet stunning at the same time.
Ella
View this post on Instagram

Ella looks simply amazing in this LBD. It looks so elegant and sophisticated, yet sexy and glamorous at the same time.
The cutout and neckline are really flattering on Ella and the silhouette of the dress really emphasises her slim waist. She manages to pull off the shoulder pads (a hard task to complete) without her shoulders being made to look bulky, and the triangle slit in the skirt gives just that little bit of edge.
Her black and gold heels and statement earrings, paired with the bold red lip, really tie the look together – she looks stunning.
So, who do you think should win the fashion battle of Chloe vs Ella? Let us know @Fashion_North!
Chloe's social media
Instagram – @chloebrockett
Twitter – @ChloeBrockett1
Ella's social media 
Instagram – @ellaraewisex
Twitter – @ellaraewisex