It's been 10 years since the world was first introduced to Harry Styles on the X Factor and in celebration Fashion North are looking back at how his iconic style has changed over the past decade. From his classic black jean and Chelsea boot look to his most extravagant red carpet looks, here our all our favourite fashion moments from Harry Styles…
2010- The X-factor days

Video credit: The X factor UK on Youtube 
In 2010 Harry Styles auditioned for the X-factor at only 16. Back then his style was simple and casual.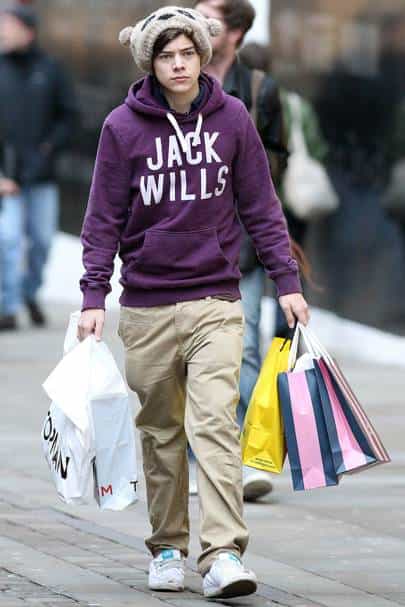 Photo credit: Glamourmagazine.co.uk
Who can forget Harry's classic purple Jack Wills jumper? Here he has paired it with brown chinos and a panda hat, which I'm sure we were all guilty of owning.
2011- Teen choice awards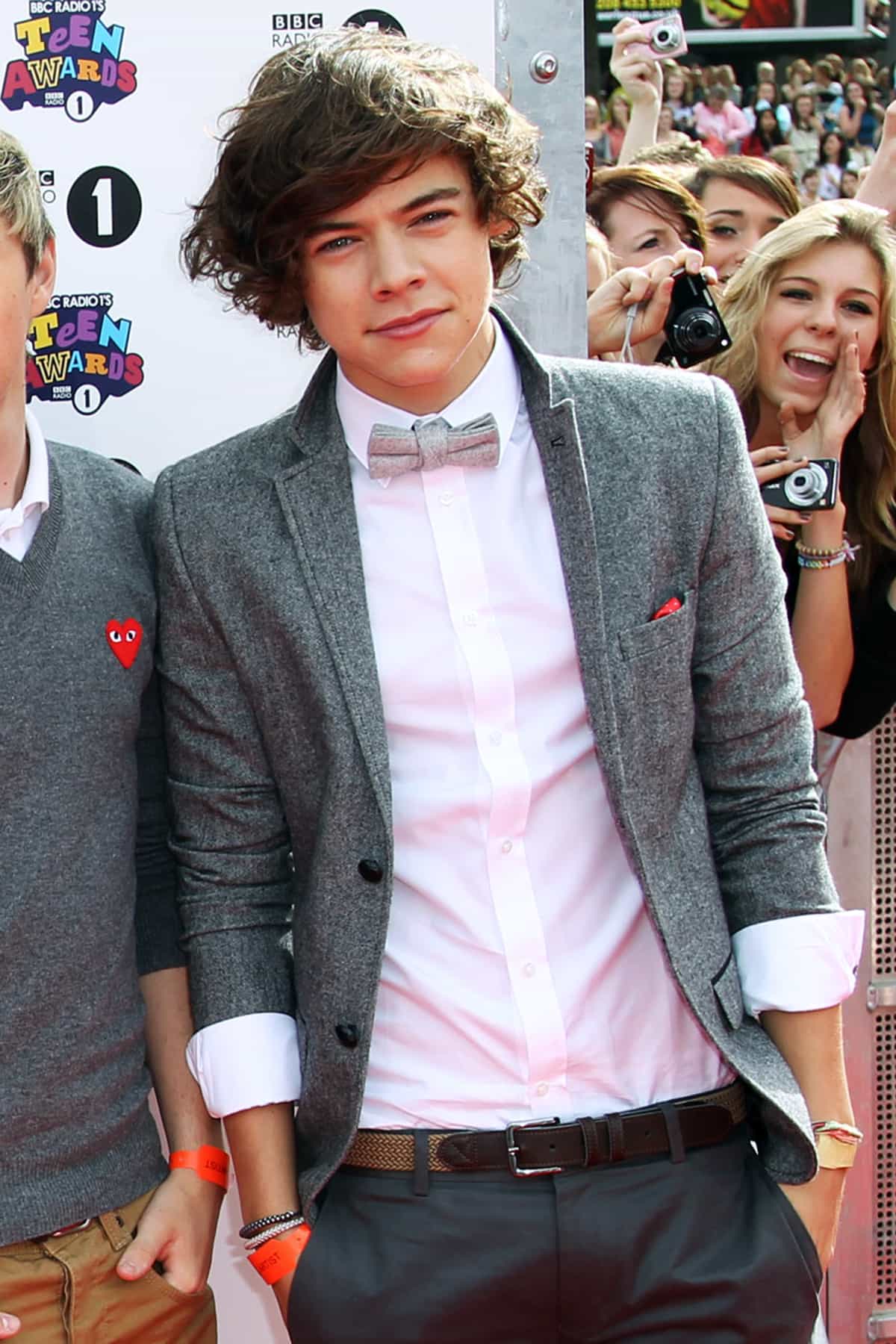 Photo credit: Hollywood.com
For this red-carpet Harry wore a white shirt and grey blazer with a grey bow tie to complete the look.
2012- Big hair days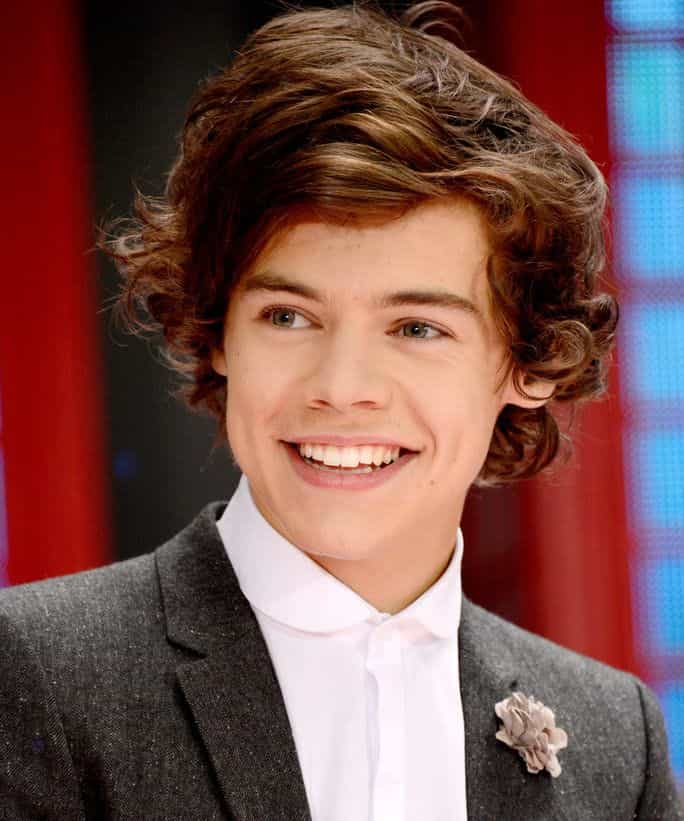 Photo credit: Pinterest.co.uk
Harry has always been known for his brown, curly locks but 2012 was the biggest his hair has been. As for his style, I'm sure we can all remember this outfit…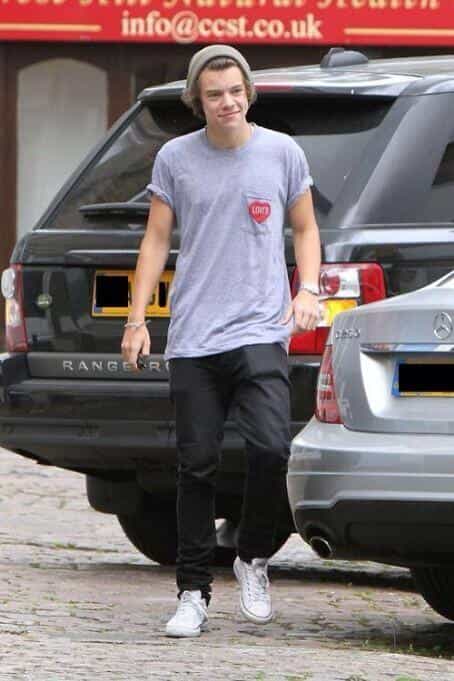 Photo credit: Twitter.com
2013- The signature style 
2013 was the start of what became Harry's signature style for many years. You know the look I'm talking about, skinny black jeans, plain tee or loose-fitting shirt with Chelsea boots.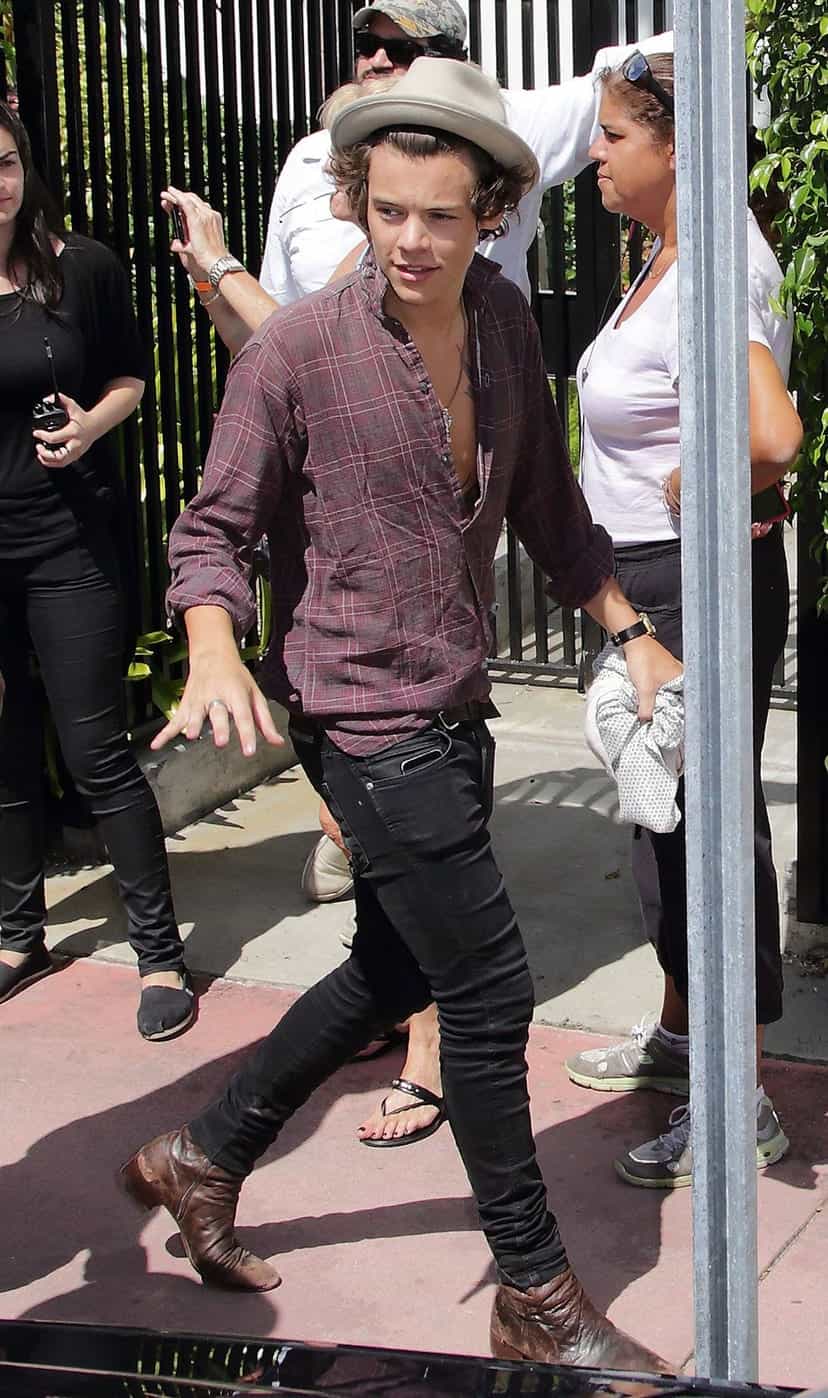 Photo credit: Vogue.co.uk
This was also the year of the green head scarf.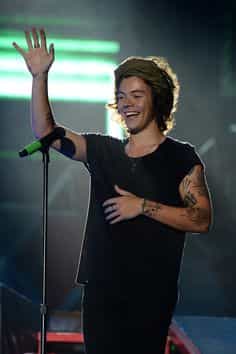 Photo credit: Pinterest.co.uk
2014 – The introduction of patterns
Harry's style today is known for being extravagant but up until 2014 most of his outfit choices were safe and plain. It was in 2014 Harry started to introduce patterned shirts into his wardrobe, which he would wear open and would be loose fitting.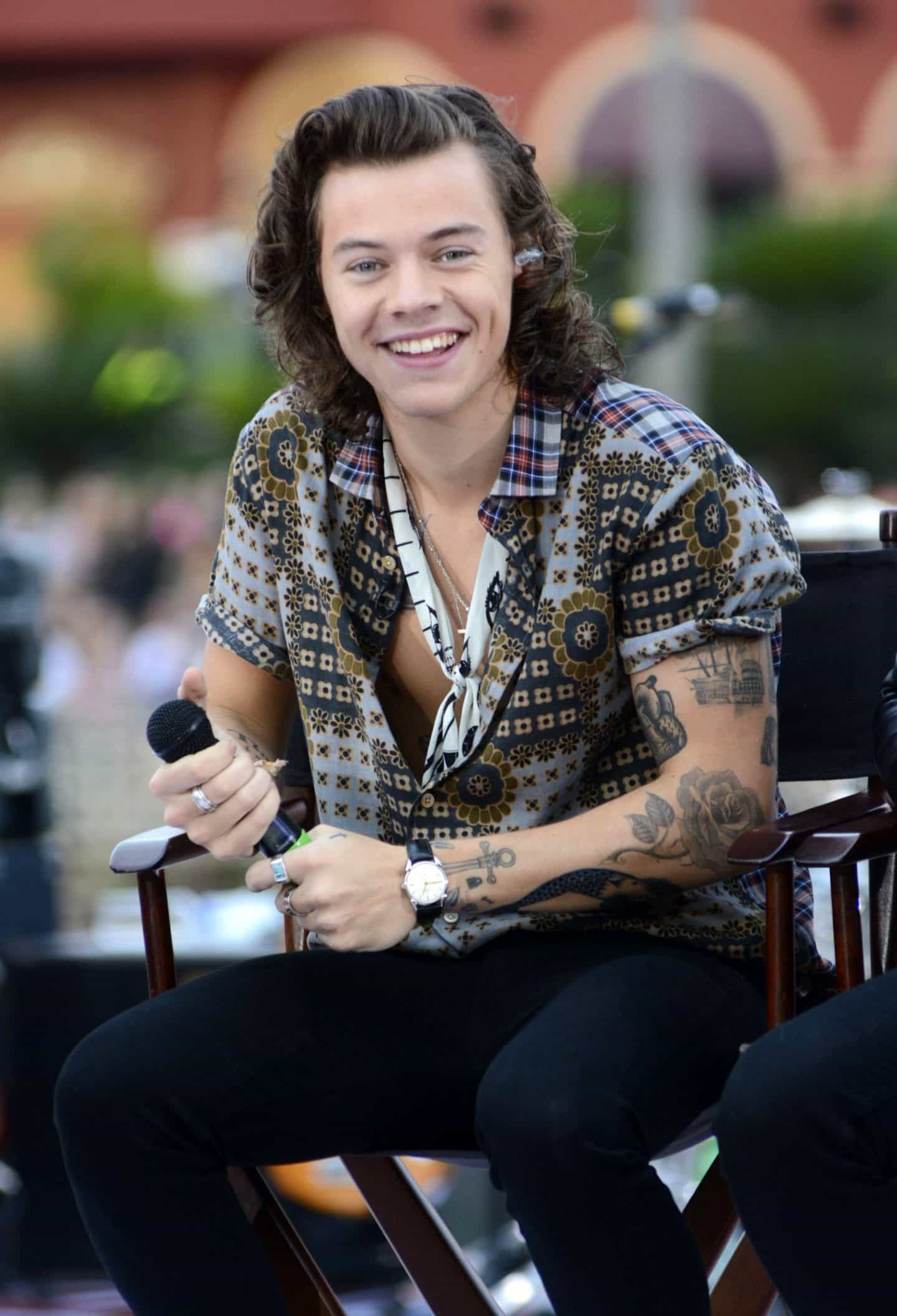 Photo credit: Pinterest.co.uk
2015/16- The long hair
You don't need me to remind you of how long Harry's hair was during 2015 and early 2016, but as far as his fashion goes, I'm here to tell you that his love for patterns grew.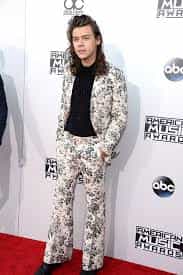 Harry in a Gucci floral suit. Photo credit: Hollywoodlife.com
2017- Dunkirk Harry
2017 was the year Harry's solo career started to take off, firstly with the release of his debut album and secondly with his role in the movie Dunkirk.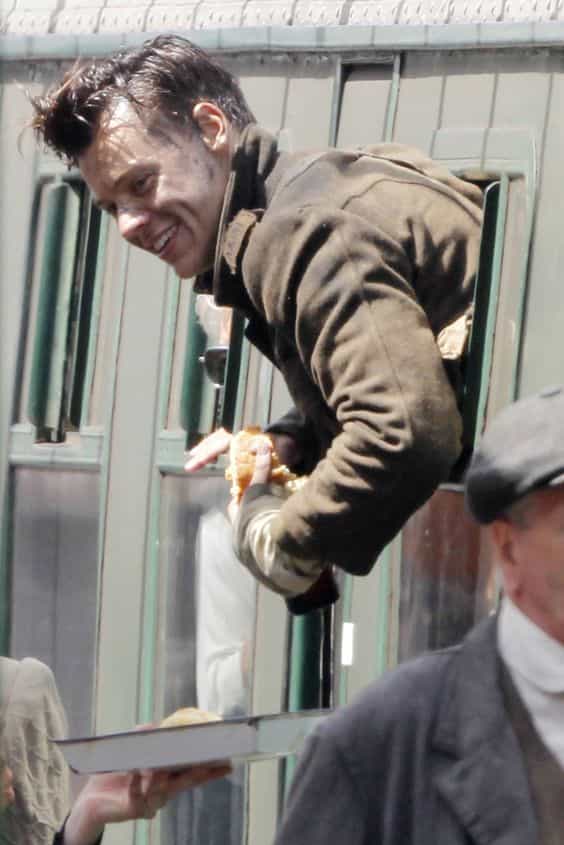 Harry in the film Dunkirk. Photo credit: Pinterest.co.uk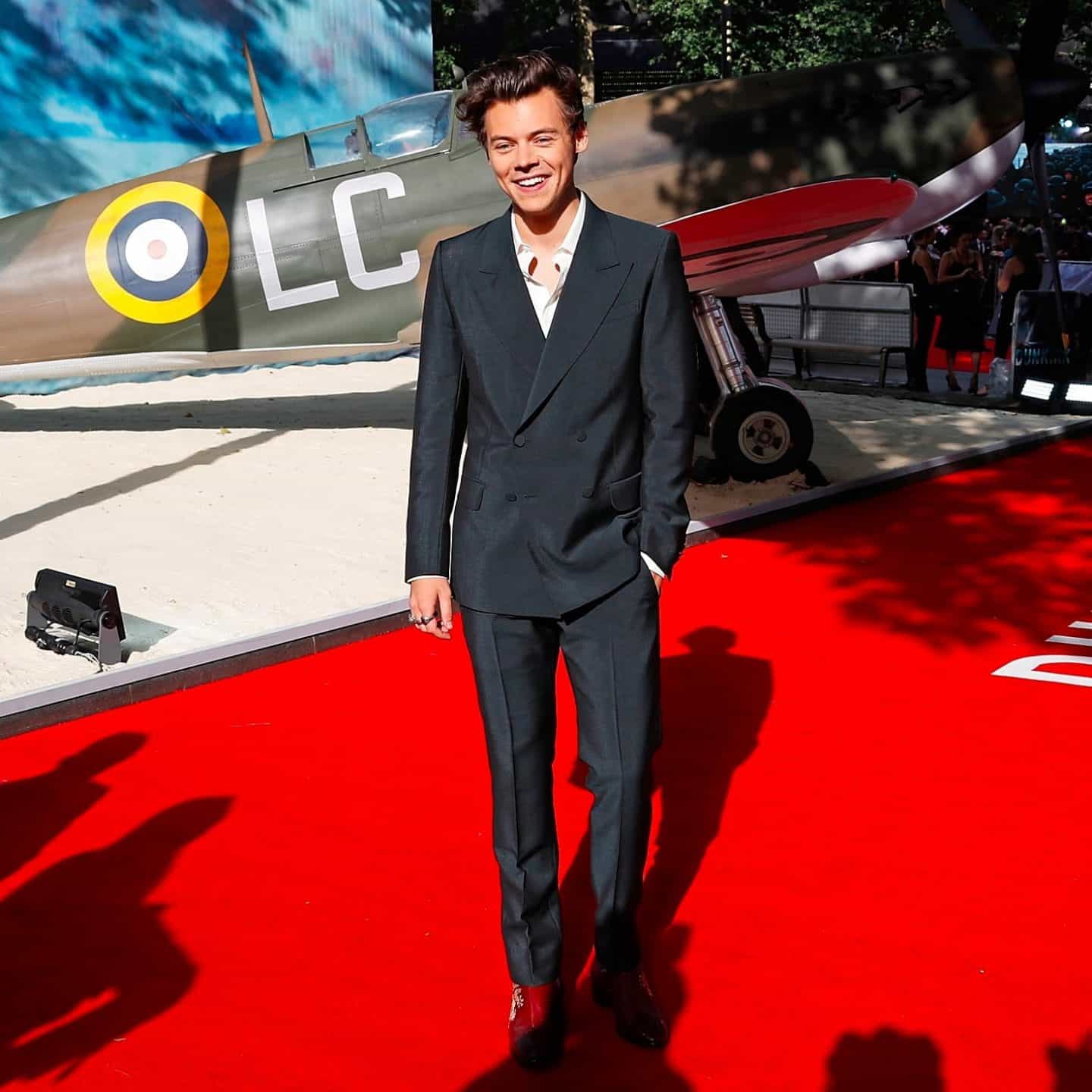 Harry at the Dunkirk premier, wearing a Gucci double breasted suit. Photo credit: Popsugar.com
2017 was also the year Harry featured in his first solo carpool karaoke with James Corden. In this interview James notably commented on Harry's style saying: "you have started to make some quite bold choices. It is quite annoying because you can pull it off, if I was wearing that shirt (referring to the silk Gucci shirt Harry was wearing), I would just look like I'm on my way to a barbeque. There is nothing the man can't wear!"

Video credit: The late late show with James Corden on Youtube
2018- world tour
Whilst on his first solo world tour, Harry wore many bold outfits on stage.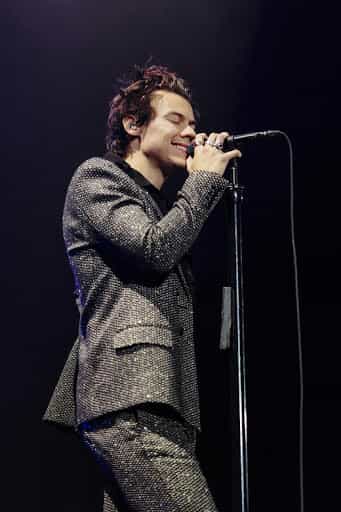 Harry wearing a sparkling Saint Laurent suit. Photo credit: Mtv.co.uk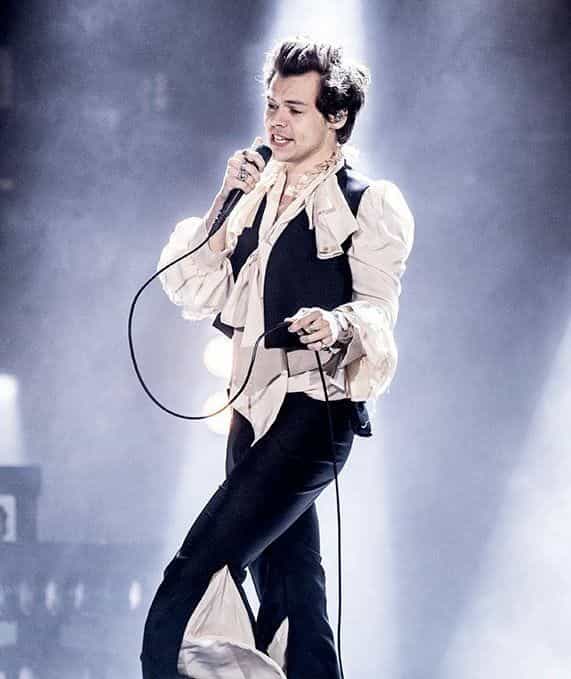 Photo credit: Pinterest.co.uk 
2019- Met Gala
It's fair to say Harry's style in 2019 is best summed up with his Met Gala outfit, which will always remain iconic in the fashion world.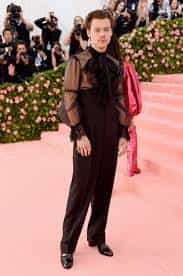 Photo credit: Vogue.co.uk
2020 – Brit awards
2020 has just started and for Harry we're sure many more iconic fashion moments will arise but thus far his outfits from the Brit awards in February show just how much his style has changed over the past ten years. It's no surprise that Harry has become such a big style icon when style is quite literally his last name!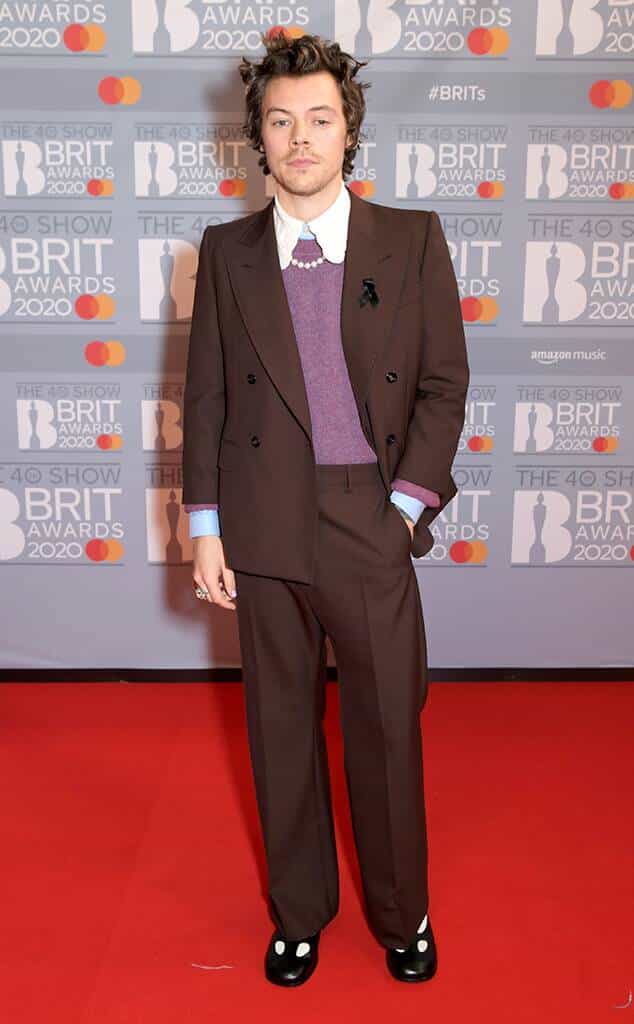 Harry on the Brit red-carpet in a brown Gucci suit. Photo credit: E!online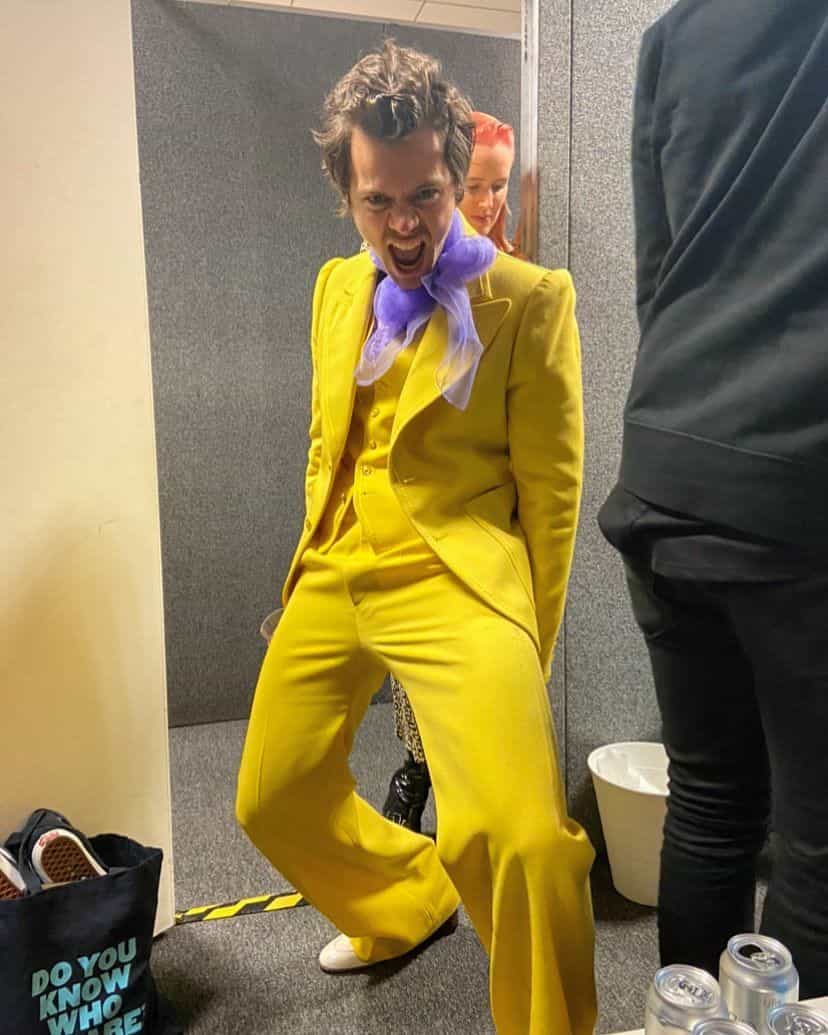 Harry's second look at the Brits. Photo credit: Pinterest.co.uk 
Harry performing falling at the Brits wearing a white lace Gucci jumpsuit.
Video credit: Harry Styles vivo on Youtube
Tweet us @fashion_north to let us know your favourite Harry Styles look.