With Christmas coming, the one thing you need is a set of  pjs to either match with your family or to stay warm.
Here are our top six best Christmas pyjamas to not only get you through the cold months but to get ready for the festivities.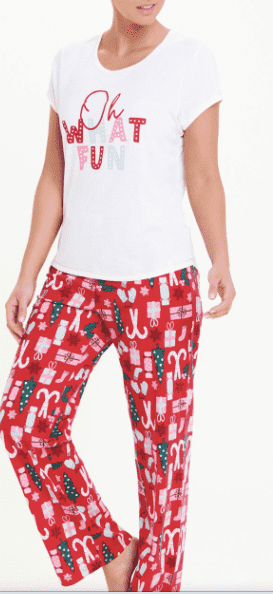 This "Oh What Fun" printed pj set from Matalan is £10 and is perfect to get into the Christmas spirit. The bold print on both the pants and top are "guaranteed to put a smile on your face" this Christmas.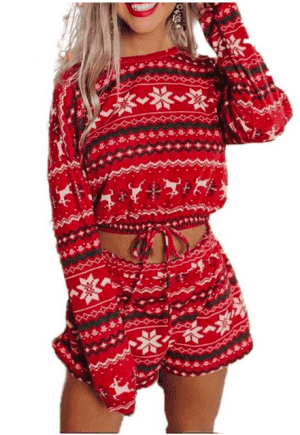 This festive pyjama set from Etsy store- OKonovslovao is ideal for getting comfy next to the fire at Christmas. From £25.80 this set comes in red and also white in various sizes and can be tailored to your size with the drawstrings attached.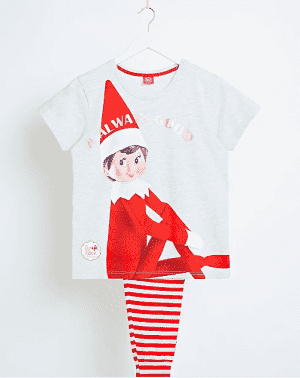 If you love pranking your family with your own mischievous 'Elf on the Shelf' at Christmas you will love this 'Elf on the Shelf grey  Christmas pyjamas'. For £12 you can dress yourself and your family with this pj set and watch Elf on the tv.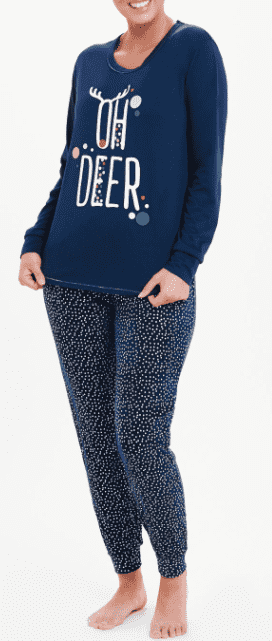 This fun navy blue long sleeved pj set from Matalan are perfect to get cosy watching Christmas films with. The matching set is only £12.50 and looks warm and cosy.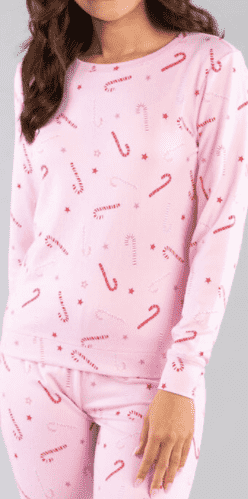 This pink candy cane print 'twosie' from Boux Avenue is £30 and is perfect for Christmas time. The set comes in various sizes from six to 18.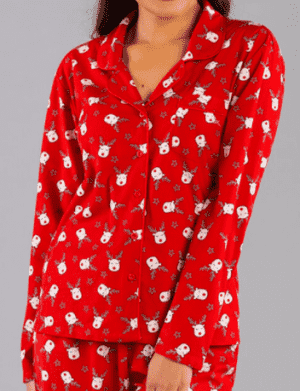 Also from Boux Avenue you can get a Reindeer Pjs in a bag set for £25 in the colour 'Red mix'. These pjs are fab for snuggling up to your loved one at night or even a bag or popcorn with a film on the tv.
Let us know your Christmas traditions and share a pic of your Christmas pjs by tweeting us @Fashion_North