Got nearly £1,000 to drop on a designer handbag and a chocoholic?
London-based accessory designer Anya Hindmarch has designed a weird yet wonderful novelty handbag collection including various silhouettes revolving around classic British food items.
Anya, who founded her eponymous company in the early 90s, is known for her socially conscious accessories with many of her collections having underlining messages revolving around current global issues.
In 2007, Hindmarch launched a limited-edition tote bag "I'm NOT A Plastic bag", using her influence to help make it fashionable to not to use plastic bags. Her work within the industry has led her to win the British Fashion Award for Accessory Designer in 2014. 
Her latest collection, featuring iconic British foods, has taken novelty accessories to the extreme. Coming in two silhouettes, the bags feature sequinned logos of  Walkers crisps, Cadburys Dairy Milk chocolate and Heinz Ketchup.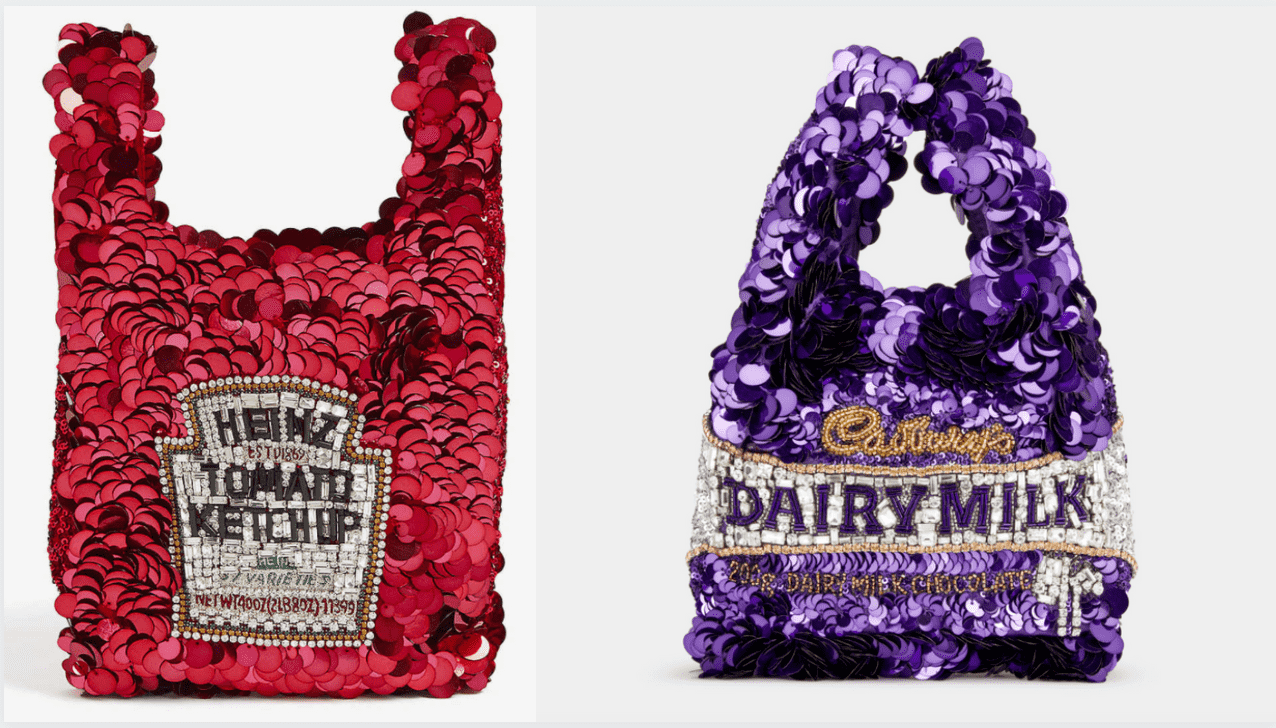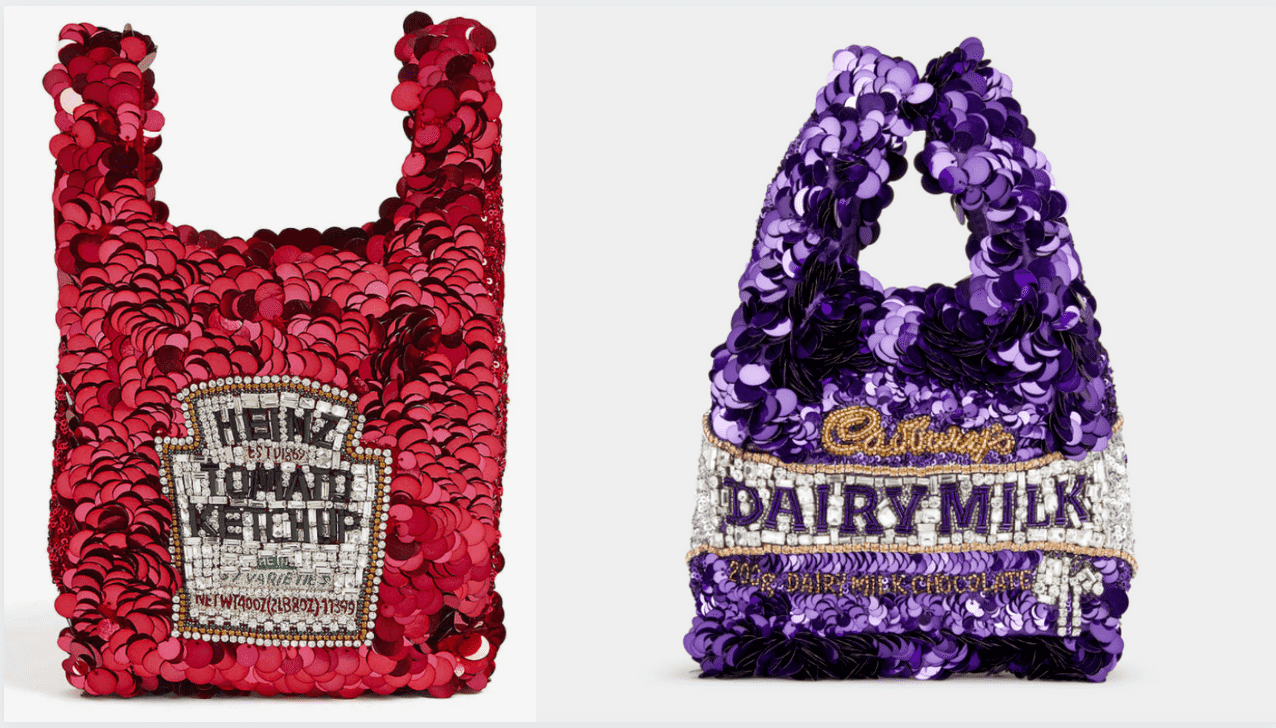 Taking on our favourite household brands, Hindmarch has taken a classic tote silhouettes and has added sequins for a luxurious approach to an evening bag option. Retailing at £895 you can carry round your favourite condiment or you go-to chocolate bar for an over the top evening bag.
If a sequinned evening clutch is more to your taste, these Walkers crisps design bags, come in four colours, including barbecue-flavoured black and a statement-making prawn cocktail magenta (£895).