As Pulp Fiction celebrates its 26th birthday, fashionistas are channelling its unlikely heroine Mia Wallace (cue black bob and pristine white shirt) for Halloween inspo.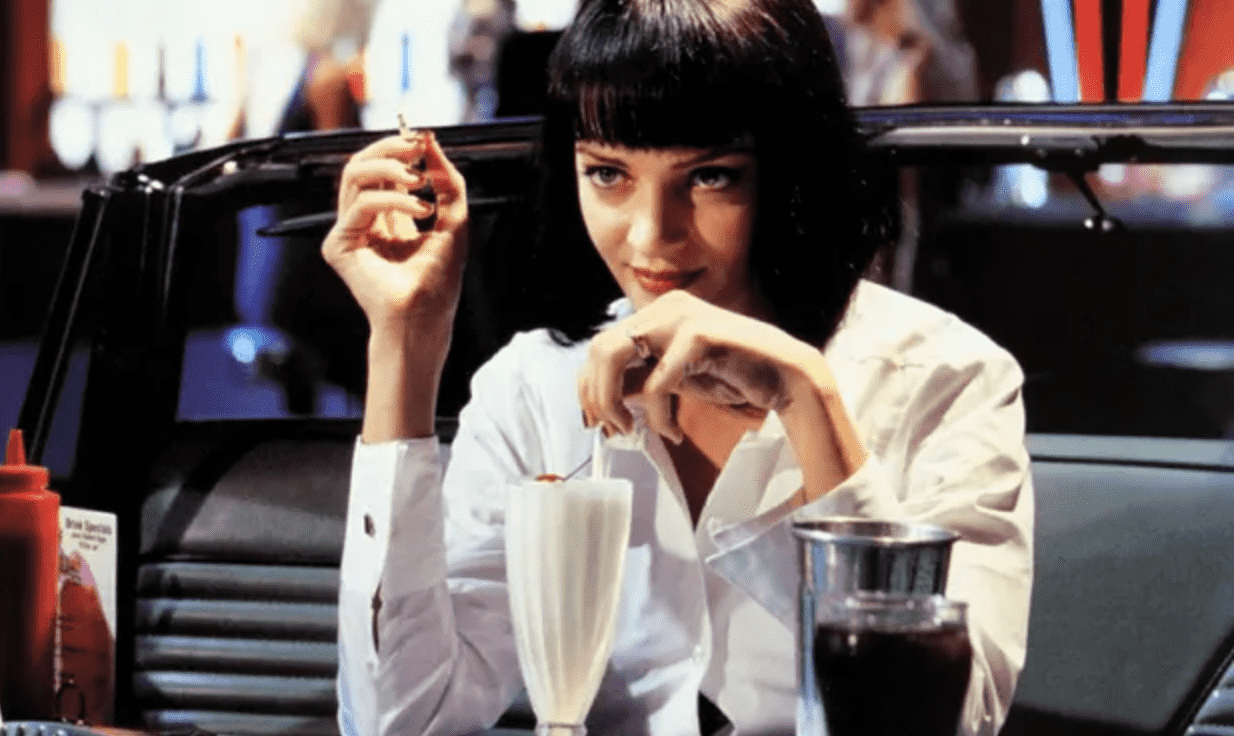 Back in 1994, movie director Quentin Tarantino achieved his career-defining moment when Pulp Fiction was released to the world. Uma Thurman, who plays gangster's wife Mia Wallace, wowed everyone as she appeared on our screens dancing with John Travolta. Her role as Mia turned her career upside down and she quickly became one of the biggest film stars of her time.
As everyone knows (unfortunately), Halloween cannot be celebrated in the same way this year by going out dancing, seeing all your friends and having competitions on whose outfit is the best. However, if you're still planning on getting dressing up, or perhaps you're having a Halloween-themed party on Zoom, here's how to achieve the most iconic Halloween costume everyone will love!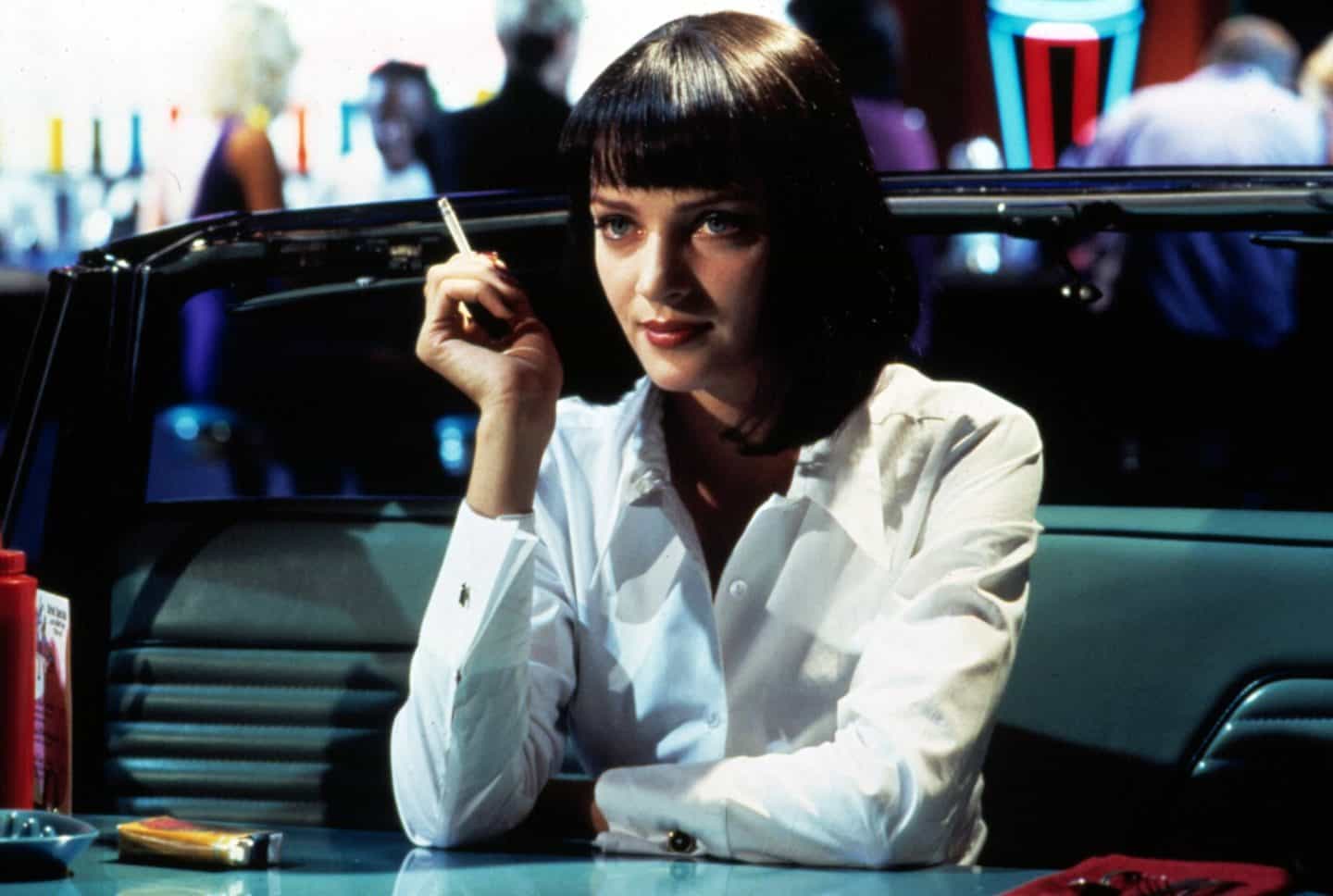 The Outfit:
Firstly, even though the outfit may appear very simple and effortless, everyone will know who your look is inspired by. The outfit only consists of an oversized, clean, crisp white collared shirt which you can find in almost every retailer. If you're struggling to find one, try looking in the men's section or head to a shop that specialises in suits and shirts for men.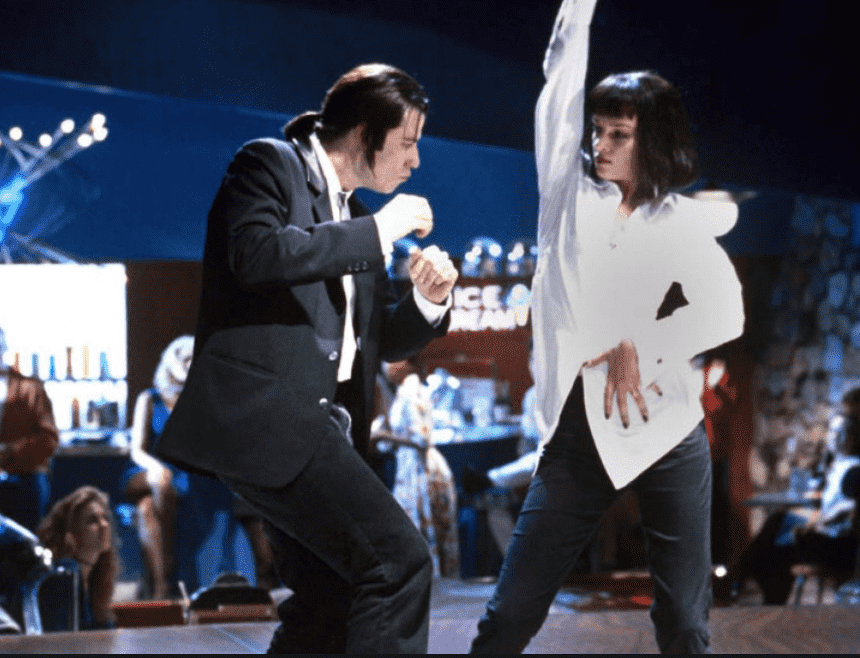 Mia Wallace wore her shirt in a loose-fitted style, unbuttoning the top half of her shirt revealing her black bralette.
Here are some we found online!
In regard to the trousers, any plain black jeans or even office trousers you may wear to work will fit perfectly! We found some more options for you online.
In the film, she can be seen dancing in a pair of gold ballet flats. But if you'd rather wear something more practical, black ballet flats work impeccably as well! On the plus side, these clothes can be worn with any other outfit, not just for a Halloween party.
Hair & Makeup
When it comes to Halloween, some people don't always go 'all out' and sometimes miss out the most crucial part of the outfit. In the case of Mia Wallace, you need the hair. The stylish and chic black bob makes her look like an even more perfect 'Mob Wife.' You can buy a cheap black wig anywhere!
To replicate Mia's makeup look, you only really need a red lipstick and some black eyeliner. She can be seen rocking a small winged eyeliner to add to her sultry look. Paired with a bold red lip, you've almost completed the look. If you want to take the look one step further, towards the end of the film she has a bloody nose. This can easily be recreated with some fake blood.
If you decide to dress up as Mia Wallace or have done in the past, please share your images with us @Fashion_North on Twitter and Instagram!