We centre our focus on two trends that have caught our eye, those being luxury and plush pink…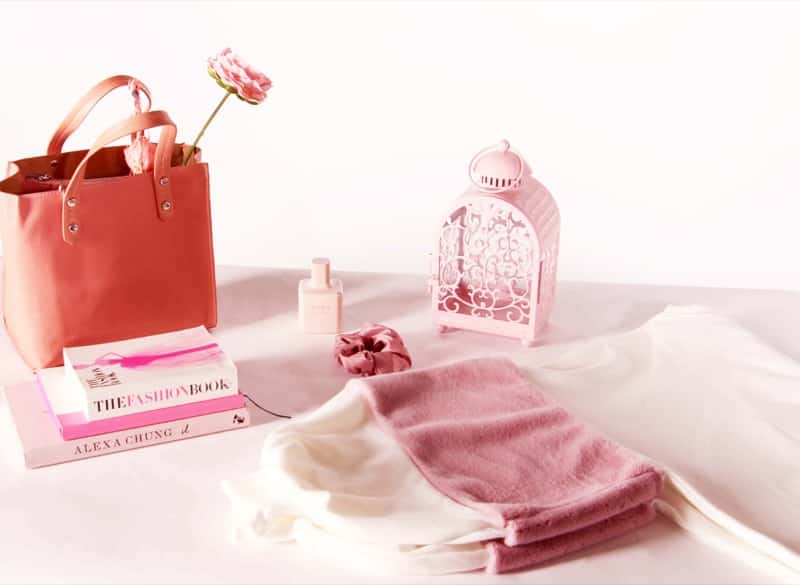 Whether you're seeing it flowing boldly down the catwalks, or comfortably in the most feminine of interiors, pink seems to be just about anywhere. From fuchsia, to mink, magenta, or baby pink – one thing for sure is that this shade is so on trend! Here we explore a plush pink tone, which can be encompassed into all parts of your life to channel pretty pink vibes all day long…
Details: Plush Pink
Books, stylist's own
Bag, Zara, stylist's own
Zara Perfume, £7.99
Silk Scrunchie, stylist's own
Lantern for candle, Ikea, £9
Plush Sweatshirt, Zara, £25.99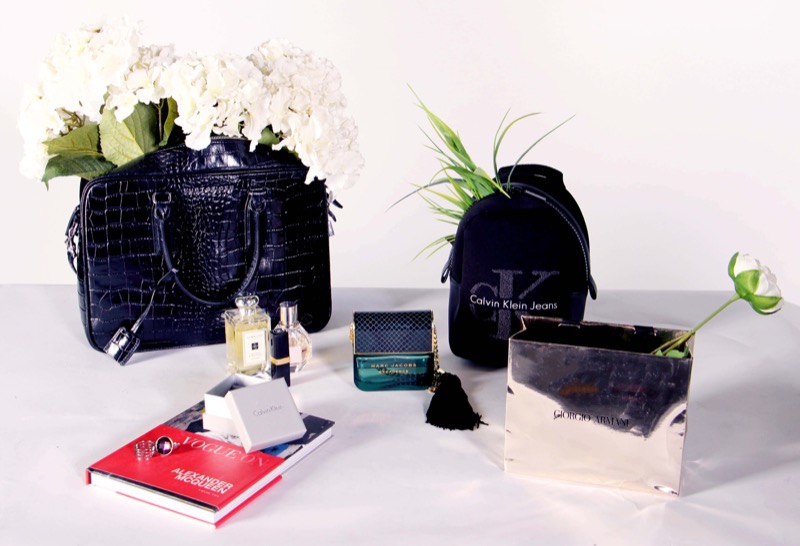 Everyone loves their one little luxury piece, whether it be a designer purse, or a real leather bag. Still life is all about making your everyday items look beautiful, that's why as a styling duo we picked a few of our fave luxe pieces and turned them into high-end art.
Details: Adding A Little Luxury
Kurt Geiger Bag, £89
Calvin Klein Bag, £90
Marc Jacobs Decadence perfume, £96
Victor & Rolf, Flowerbomb, £78
Vogue on Alexander McQueen, £9.55
Jo Malone, Lime Basil & Mandarin Cologne, 100ml £86
Calvin Klein Continuity Ring, £55
By Alex Laws and Polly Kirkup.