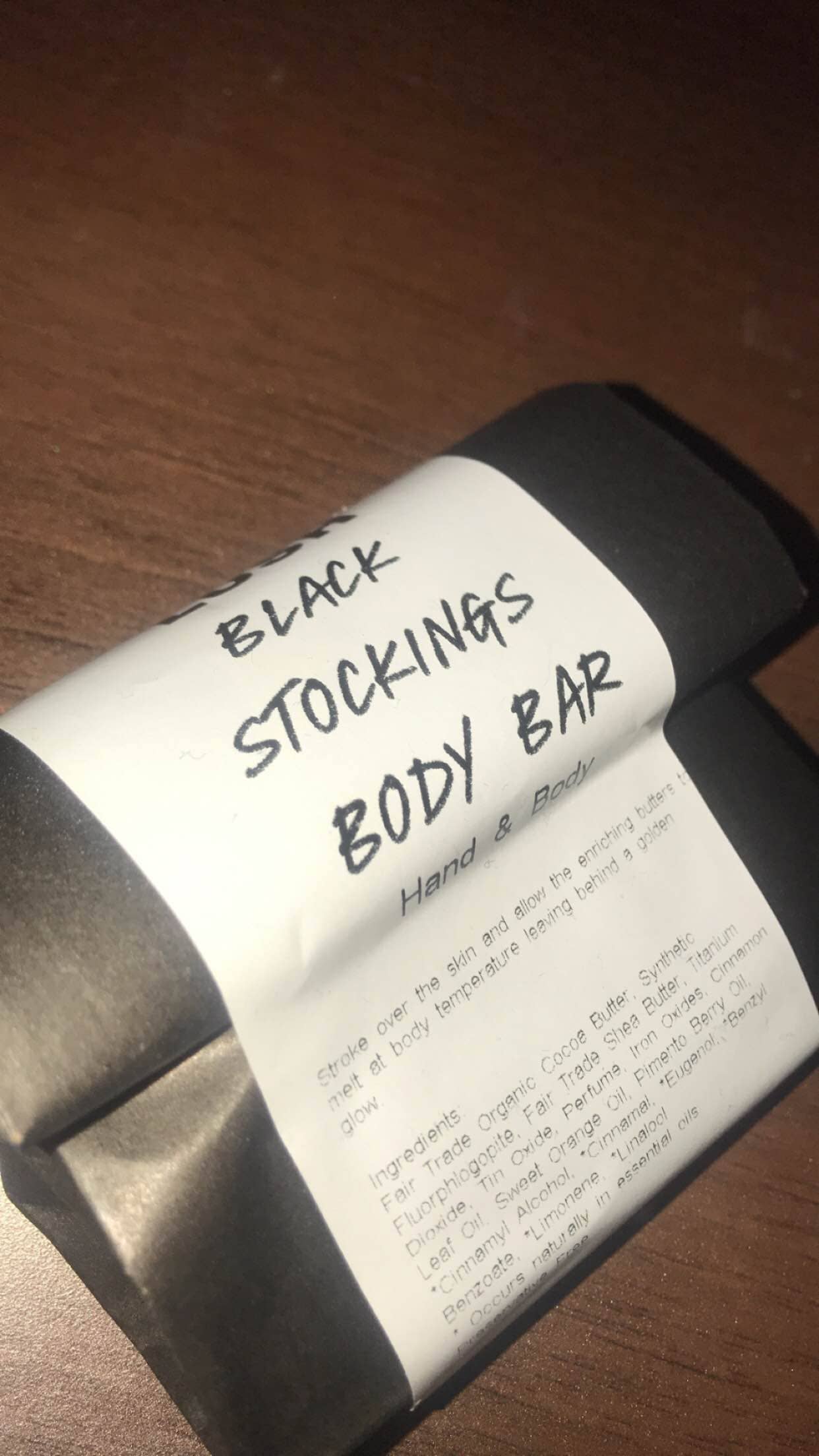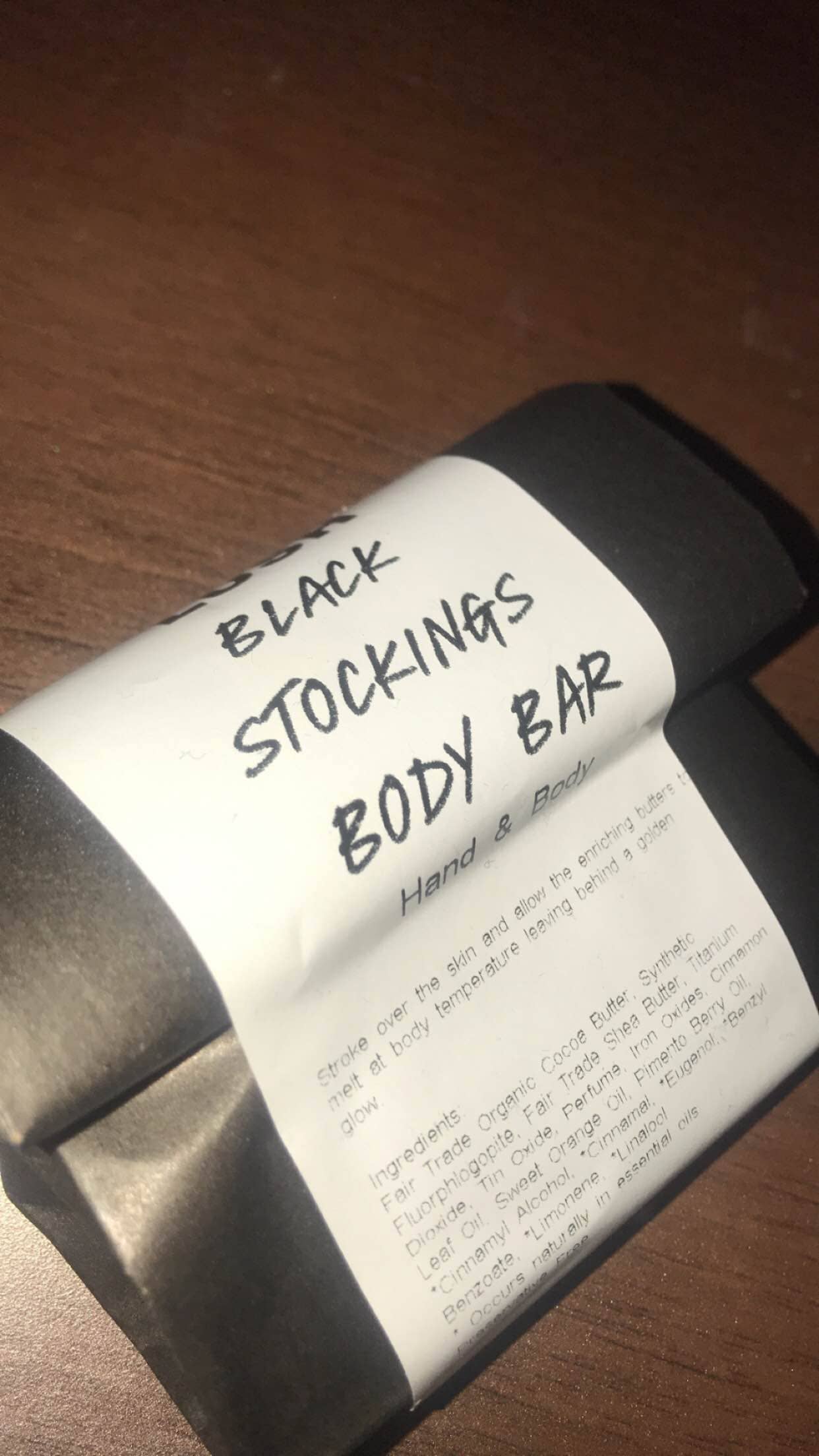 'Black stockings' is the name of a self-tan bar that is available to purchase at LUSH stores across the globe. Although it has been on sale for nearly a decade, this month people have been ranting and raving about the cocoa and shea butter bar alternative fake tan option after the Lush Facebook page posted a photo promoting the item that has since gone viral.
Lush claim that the black stockings bar 'gives a gentle bronzed glow' and that you should 'sweep it over your legs, arms or all over for a golden, even glow, or build up in layers for a deep tan'. Here at Fashion North we did just that and we are here to share our experience.
Price:
This 30g bar retails for £8.50 which is a considerable amount cheaper than other self-tans available on the high street. In Superdrug, Bondi Sands Self-Tanning Foam 200ml Ultra Dark retails at £17.99 and St Tropez Self Tan Express Advanced Bronzing Mousse retails for a whopping £32.99. When compared to these hefty prices it would be sensible to consider the Lush bar as a cheaper, more affordable alternative. Obviously, some tans such as St Moriz Professional Mousse Medium 200ml which costs £4.99 and Cocoa Brown Night & Day Tan 150ml which costs £7.99, both also available at Superdrug, beat the Lush bar at price. However, when we take into consideration that all Lush products are handmade, produced cruelty-free and vegan, the extra money seems worth it.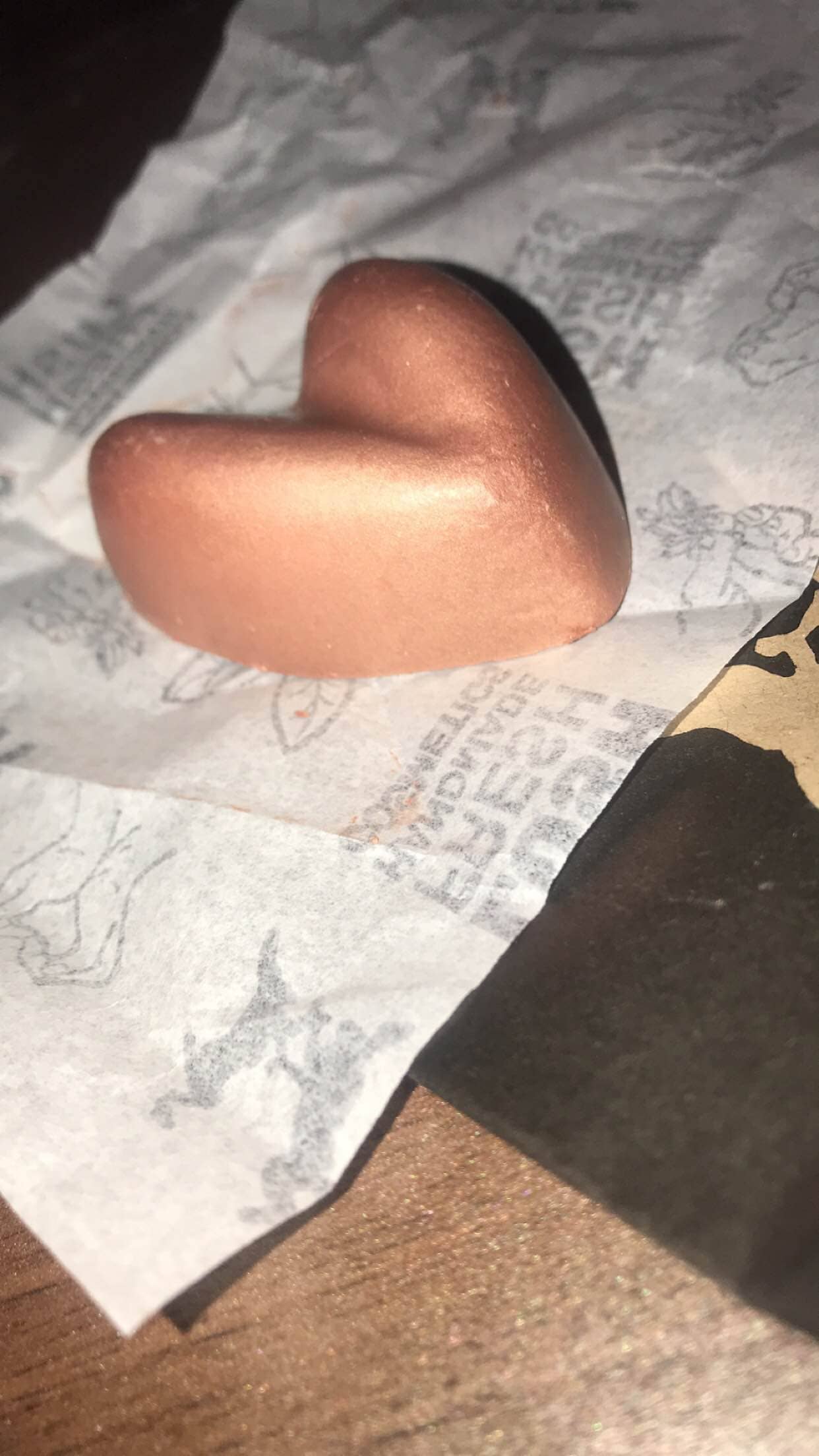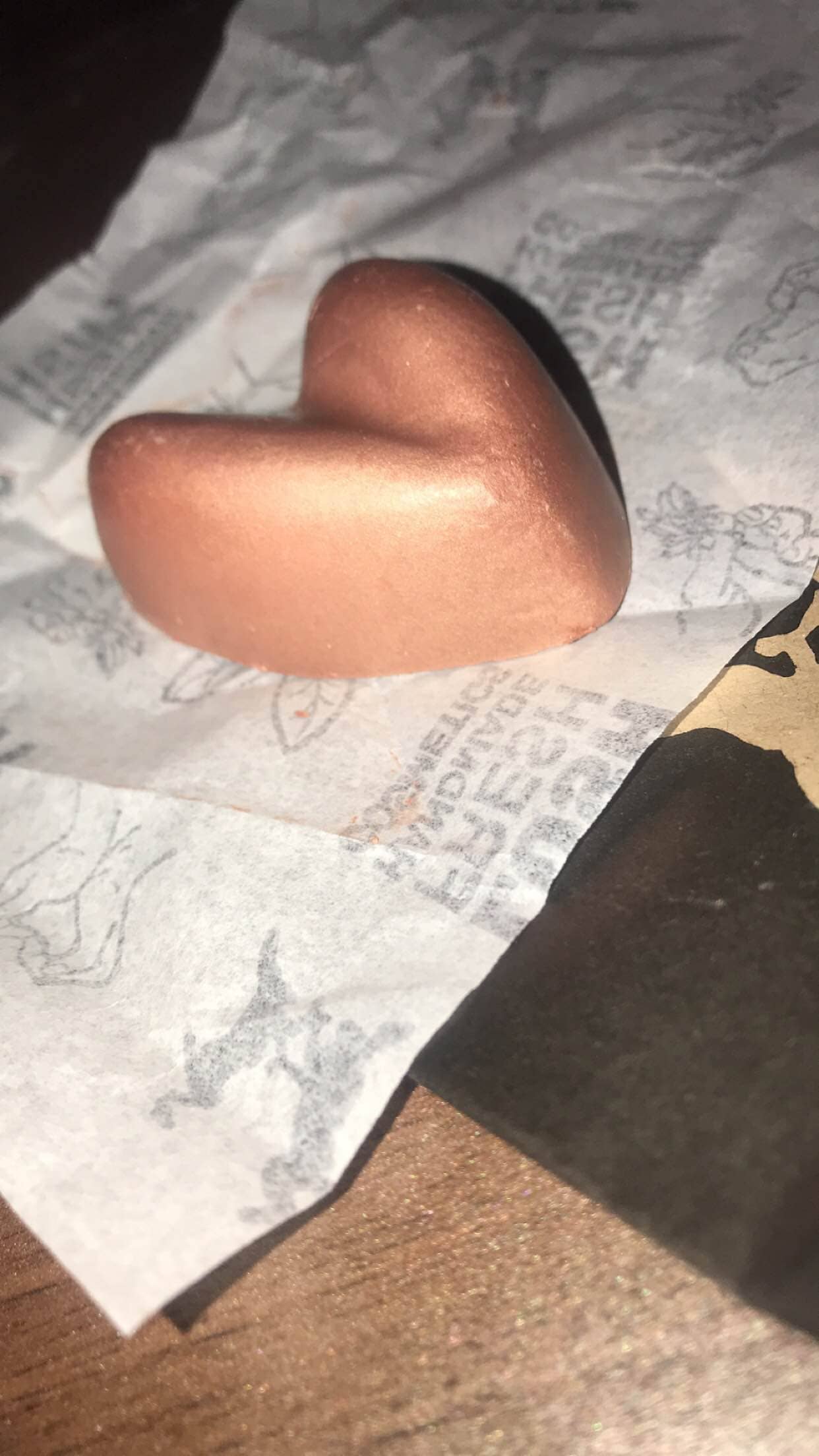 Image: The bar before use.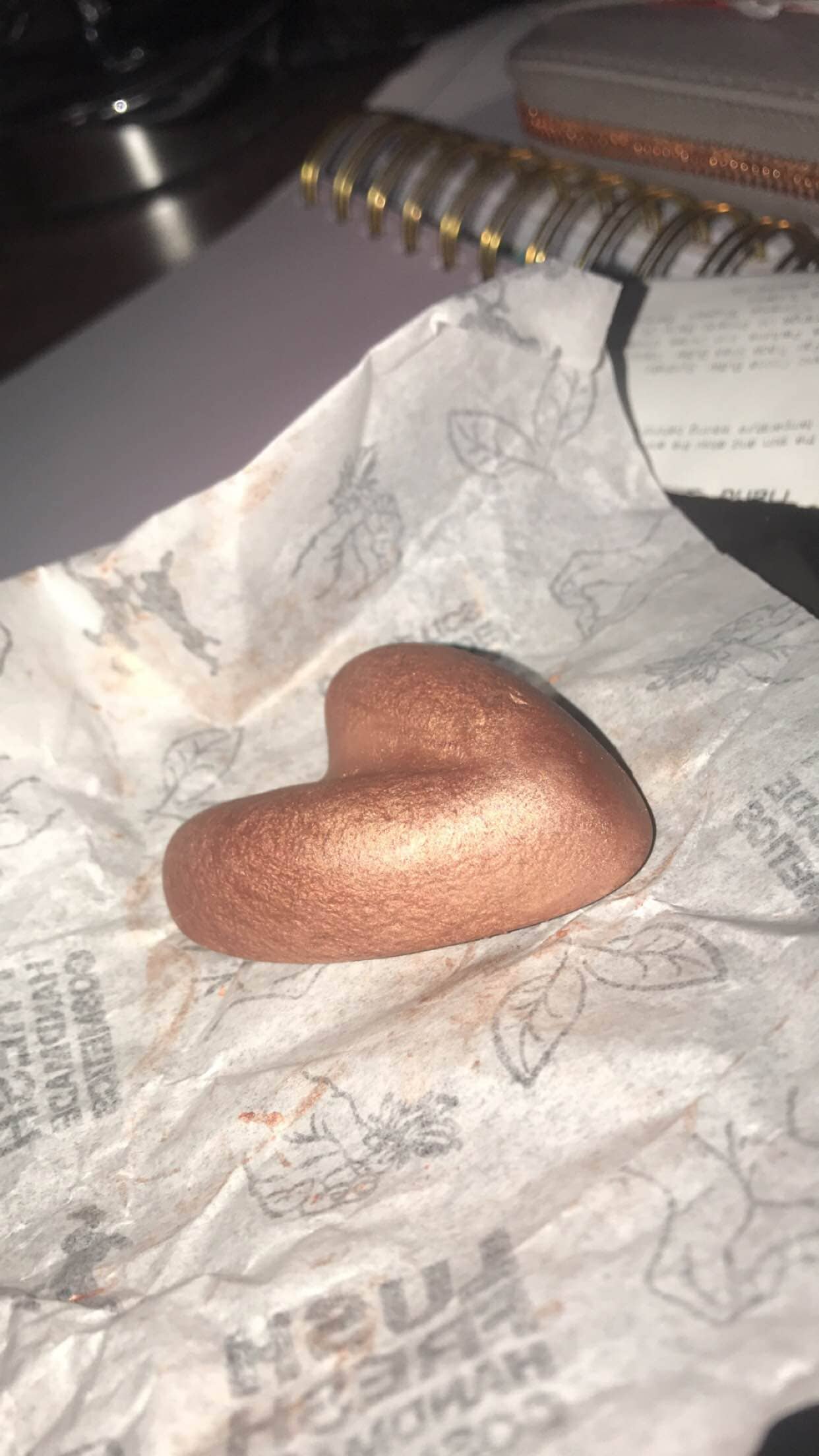 Image: The bar after application of three layers to the whole body.
Application:
When purchasing the tint bar the Lush employee advised that to achieve the best results you should apply on bone dry skin. Unlike other high street fake tans there is no need to wash off the guide colour, you simply apply it to your body and that is the process complete.  However, this bar is subject to soften at body temperature therefore if you were to apply it after a shower or during hot weather the bar may leave you with a darker, patchy tan. The overall application process is simple, easy and essentially incapable of going wrong. We found that to achieve our desired colour it was best to apply three coats but this is purely down to preference and your pre-existing skin tone.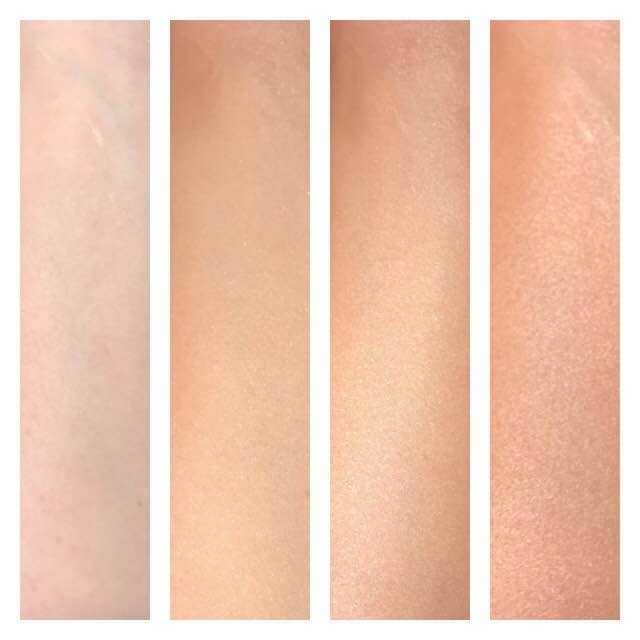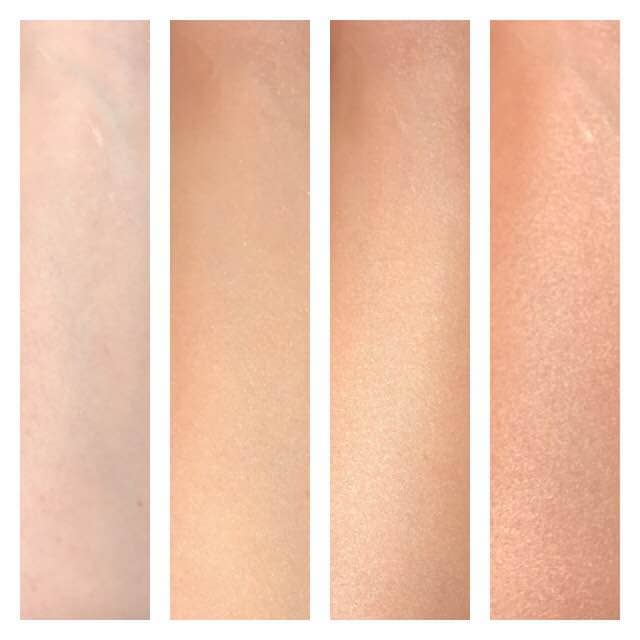 Image: Left to right-Before, layer one, layer two and layer three.
Results:
The colour left by this tan is as advertised and a desirable bronze shade. There is also a slight shimmer that enhances the golden glow. We found that the colour faded almost immediately after one wash, however, it can be easily re-applied to even out your tan. This bar also works well across all body parts including legs, arms, neck and the face. Even after the application of three coats to the whole body, there was still a considerable amount of product left which is suitable to be reserved for future uses.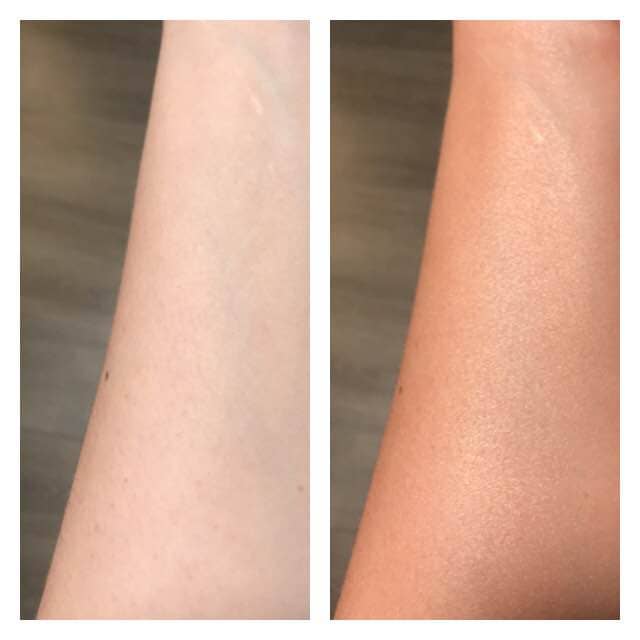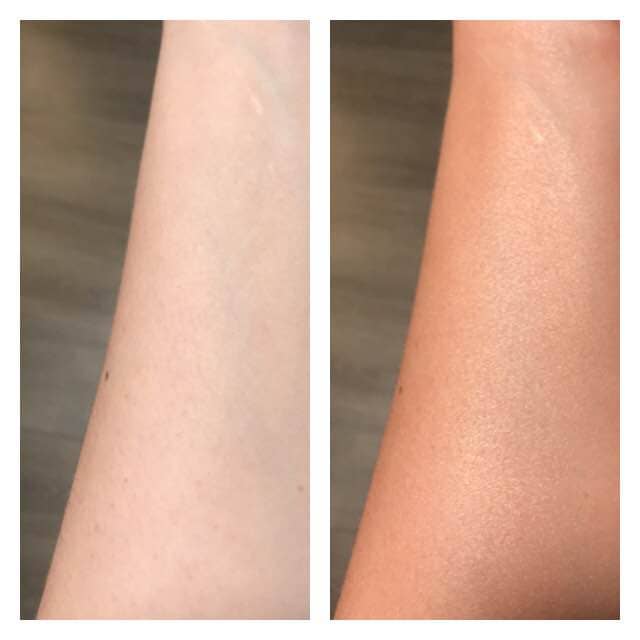 Image: Before and after applying three layers.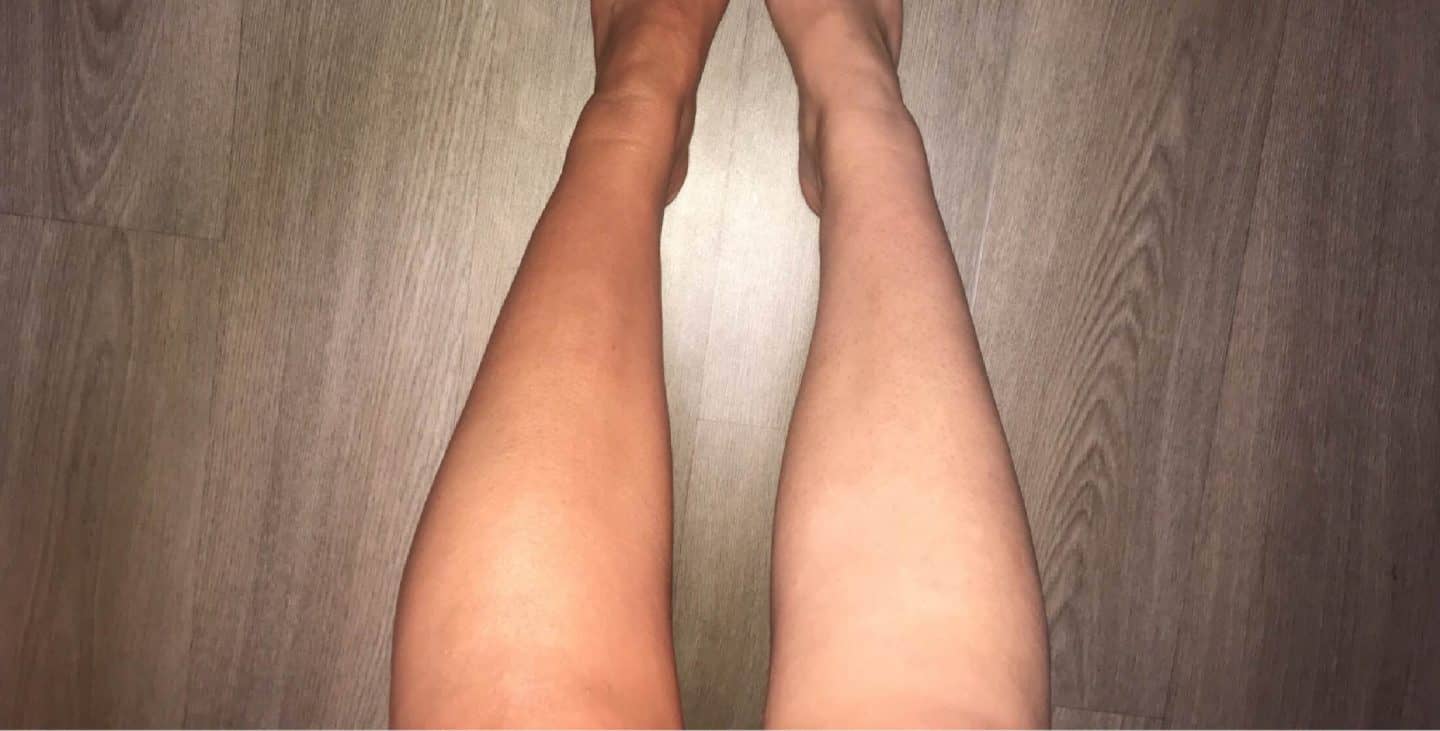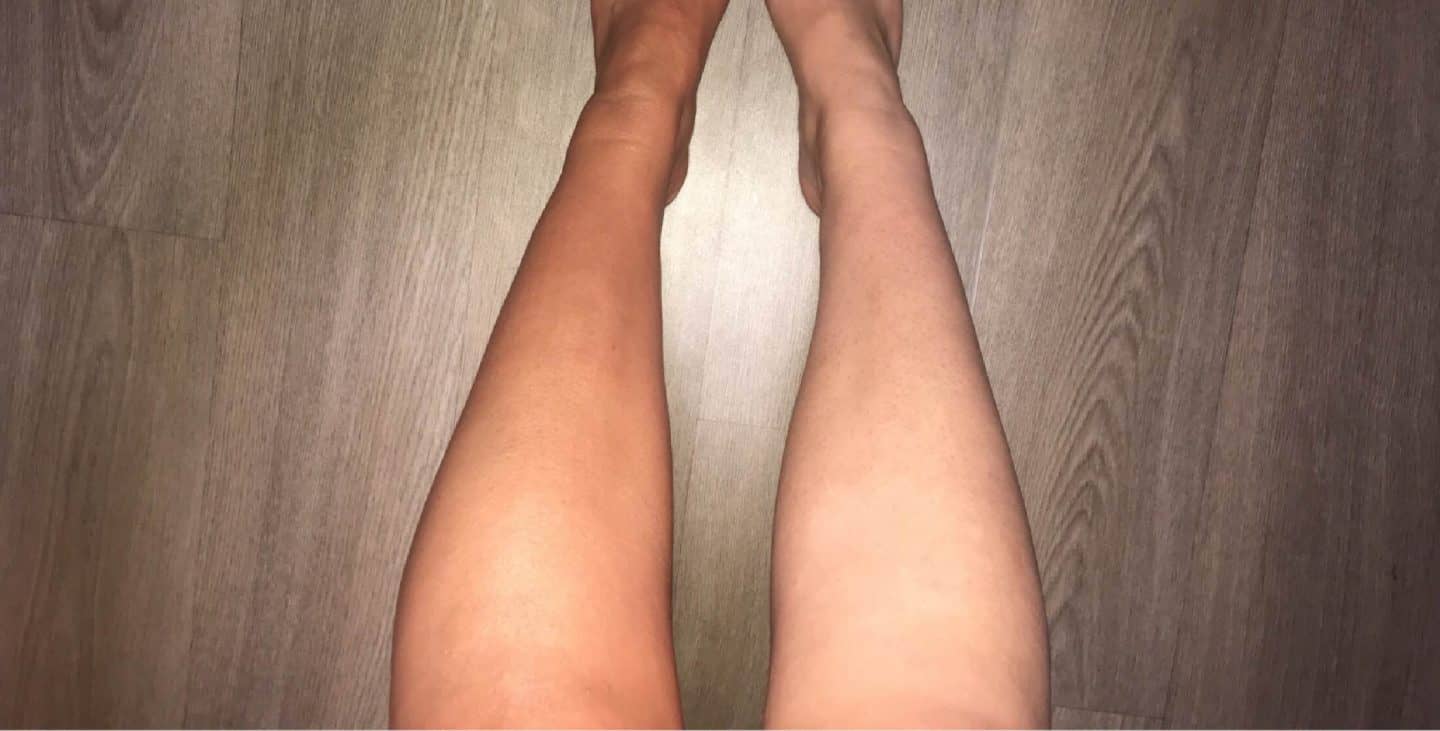 Image: After applying three layers and before.
Problems:
The only real issue we found with the black stockings bar is that the product transfers onto hands very easily. Another difference between this product and other popular high street tans is that you do not have to apply it with a tanning mitt. All you need is your hand to brush the product across your body. This sounds convenient until you look at your hand and it is shining brighter than the stars.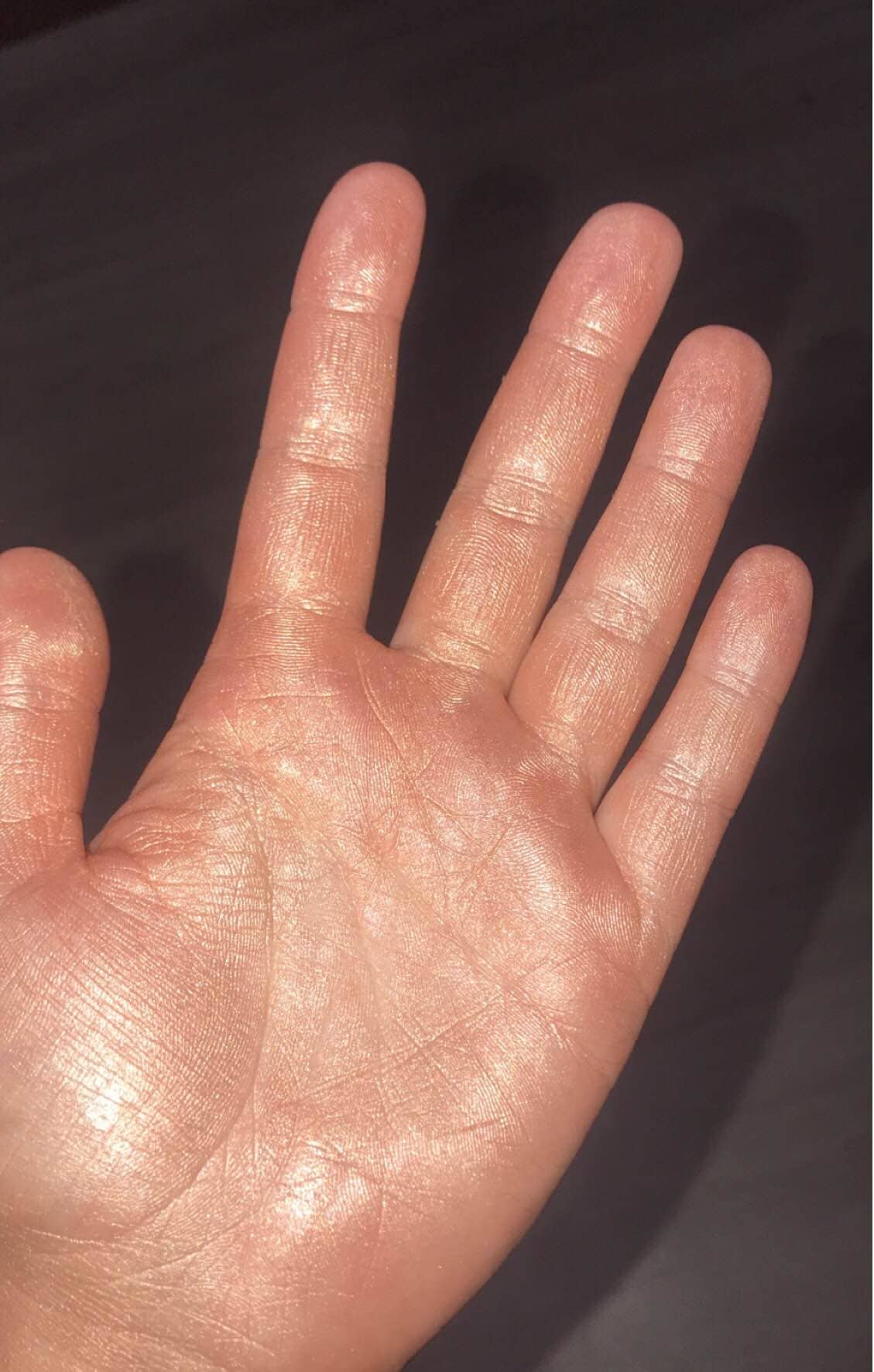 Image: Hands after application of black stockings.
Overall, the black stockings bar has an easy application process, is a cheaper, more affordable alternative to competing tans and gives a desirable, non-streaky base colour.
Our advice is:
Apply a thin layer of body moisturiser over any particularly 'dry' areas of skin such as elbows to avoid tan 'sticking' to dry skin.
Use this product to even out a pre-existing tan that is starting to go patchy.
Use as an alternative to gradual moisturisers as this is also capable of building a gradual tan.
Use as a quick tanning fix for any last-minute plans, the application is quick, simple and easy.
Tweet us your opinions of the Lush black stockings bar @Fashion_North #FNLoves