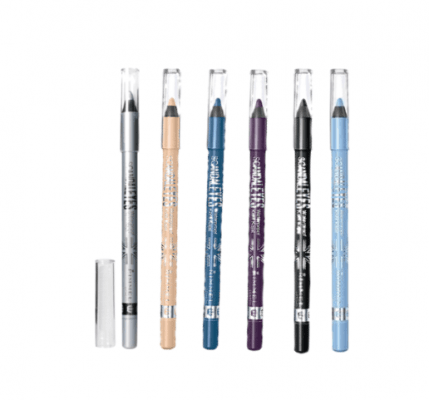 Rimmel Scandaleyes Eyeliner £5.49, 
Part of a new selection of eyeliner pencils, the Rimmel Scandaleyes enables you to create a smooth and sleek line if you're going full on dark eyes, or sporting an everyday casual look.
The pencil is ideal for creating different coloured lines and flicks, so if you're looking for both day and night looks, this eyeliner pencil collection is definitely for you. With a variety of colours available, from classic black to glitters and vibrant colours, the looks are endless.
To blend to pencil isn't the best if you are going to use it on the lid, but on the waterline it is fabulous. The glitter however does feel a little gritty on the waterline which didn't bother me too much but if you have sensitive eyes this might be a problem for you.
Also available in the collection is the Micro Liner and the Jumbo Liner.
Star rating – 3/5