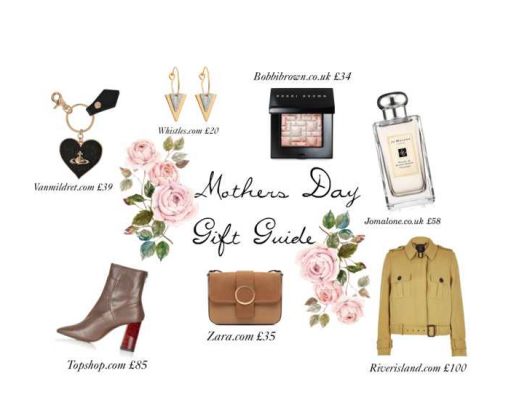 Mothers day, a day for treating the woman who you love without a second thought but also drives you up the wall. After years of her helping you become the woman you are, it's time to treat the special lady in your life with some stylish picks that have been hand selected.
In this gift guide there is make-up for those who are addicts to the big brands such as Nars, who also don't test on animals, so you have peace of mind when buying into their to die for highlighters.
If your mam is the one who is all about scents, who better than Jo Malone?! All of Jo Malone scents are so heavenly, they also come in gorgeous cream and black gift boxes which alone look worthy enough.
If she is trendy, or tries to be, give her a helping hand and gift her with this gorgeous River Island cropped mustard jacket. For £100 it is a tad pricey but will last through spring and summer, standing the test against time.
High heels are not the most versatile shoe out there, mams love a versatile piece, a good stylish boot will always be a great choice when the UK weather is not so.
If your mam is a lover of the shopper bag which she fills to the brim maybe it's time to help her spring clean and gift her with a sleek Zara suede eqse bag which only fits in the essentials.
If your mam is brand crazy, this Vivienne Westwood key ring is the perfect gift without spending a bomb, can be attached to any bag, house or car keys.
Finally, if your mam is the tricky type, that type you wouldn't know where to start, these earrings from Whistles are perfect, Whistles always create timeless and elegant collections. These earrings could be worn for work or a date night and their just enough to jazz up any plain outfit.
As mothers day is fast approaching, don't leave it till last minute to secure a gift, shop from this guide and you will have a stylish and affordable gift for any budget!