Celebrating self-expression and inspiring confidence with style.
Fashion is one of the biggest tools we can use daily to express ourselves and leave our mark on the world. Sometimes putting on an outfit you feel good in is all you need to become empowered and inspire confidence within.
In a world that often tries to define us, we invite you to break free from those boundaries and unleash your authentic spirit. Dare to embrace your quirks, passions, and dreams fearlessly and let your personal style tell a story.
This fashion shoot is a true celebration of self expression as an artform and serves as a reminder that we are all masterpieces in progress.  It tells the story of fashion as a powerful tool to paint your own canvas and that true style goes beyond labels and conformity.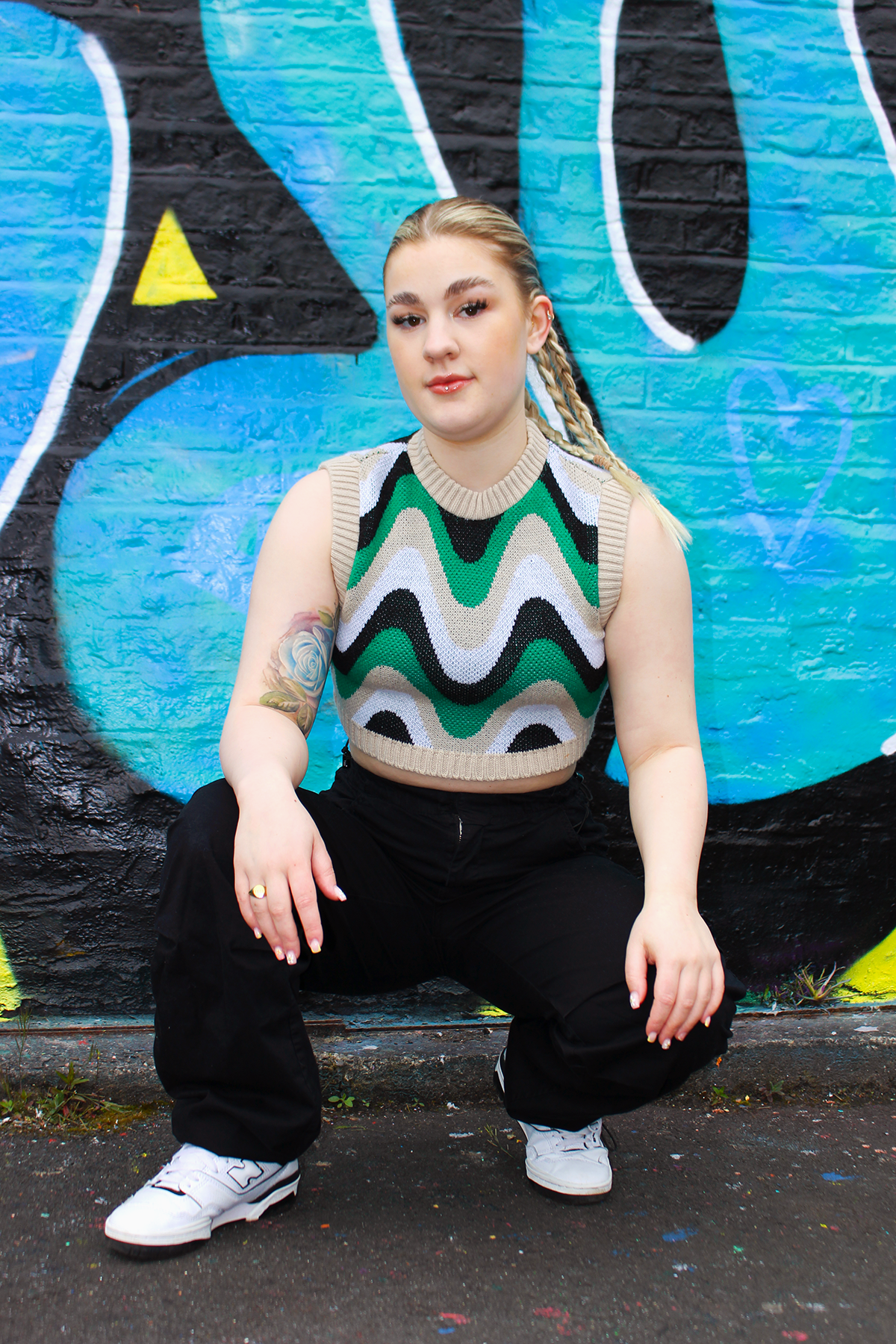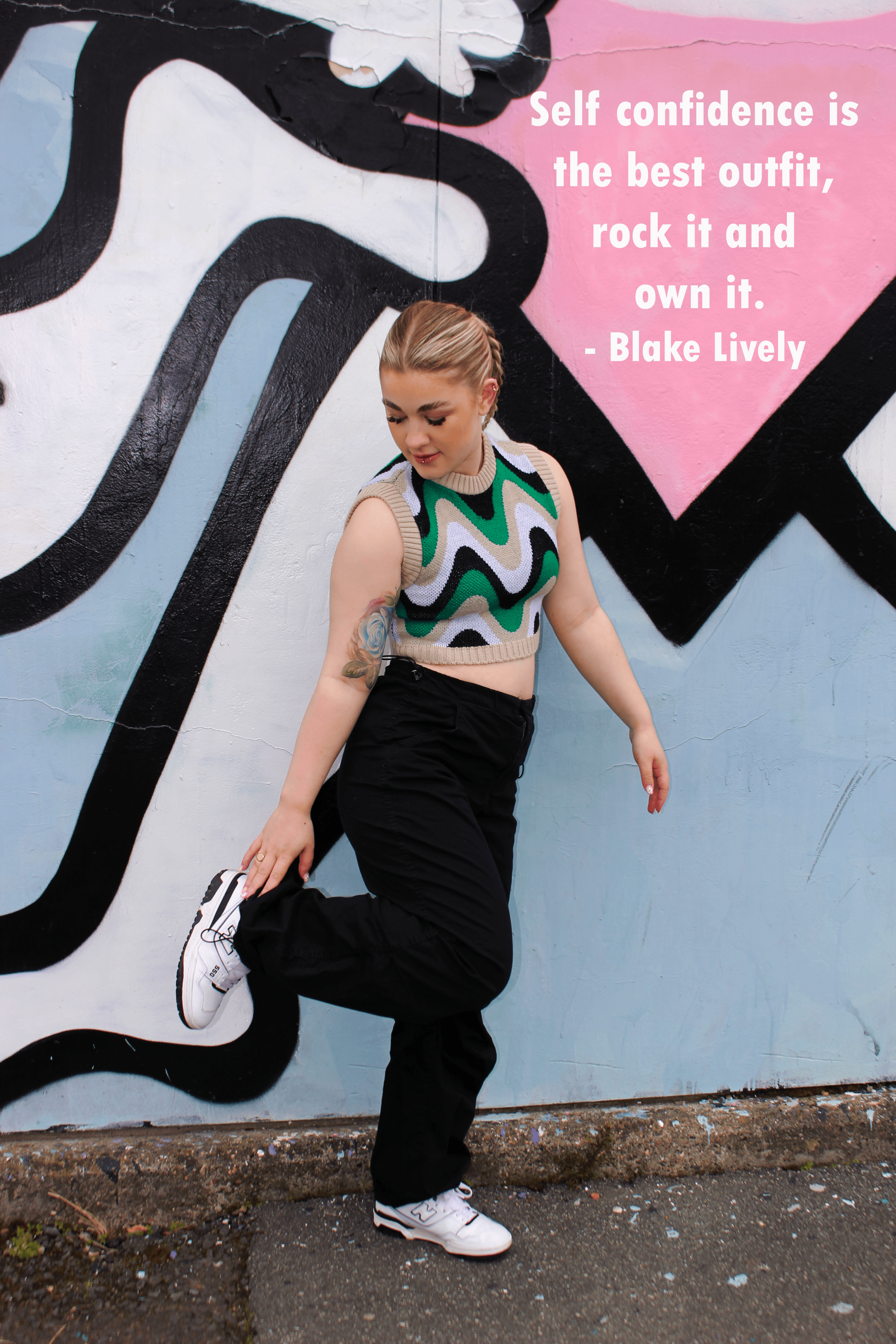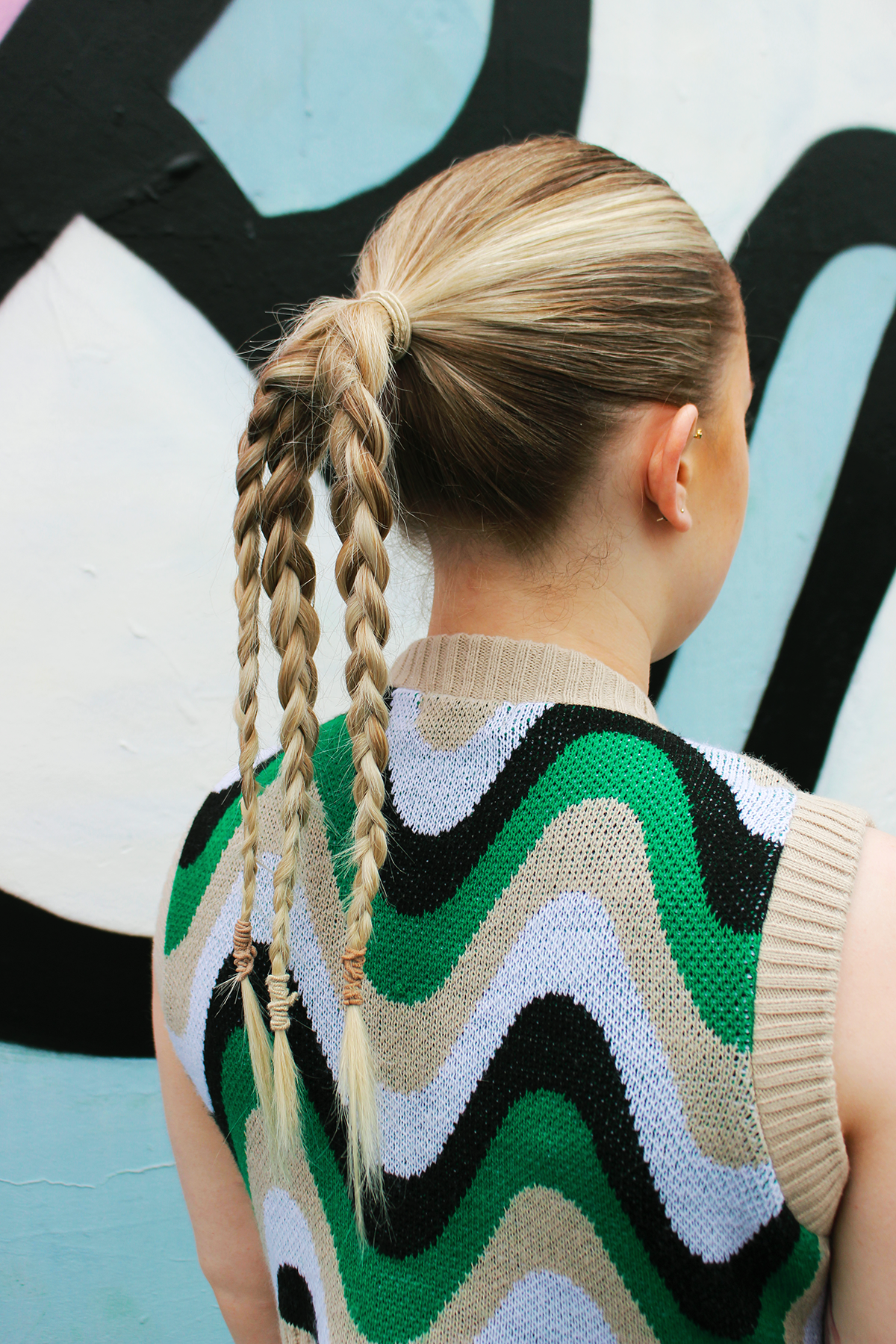 Patterns, textures and colours are always a fun way to let your personality shine through in what you're wearing! The groovy pattern on this vest is accentuated by the black trousers making it the outfits focal point.
Shop The Look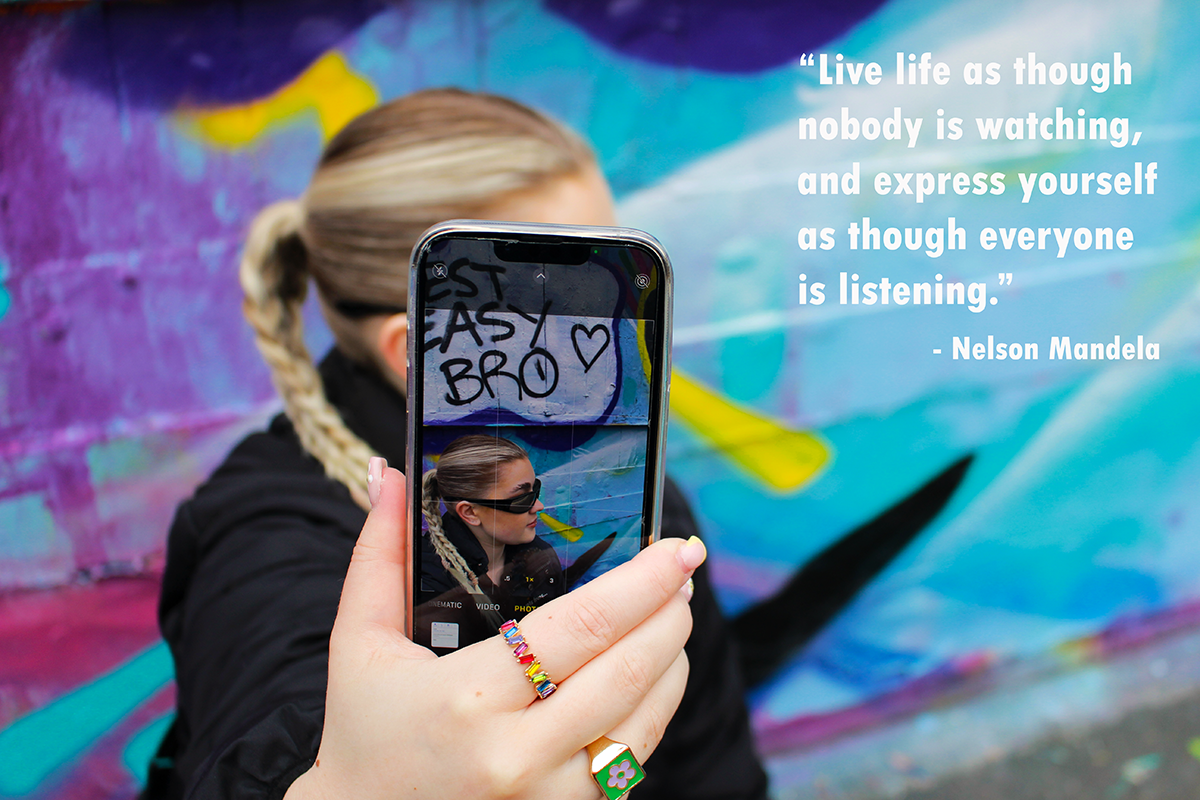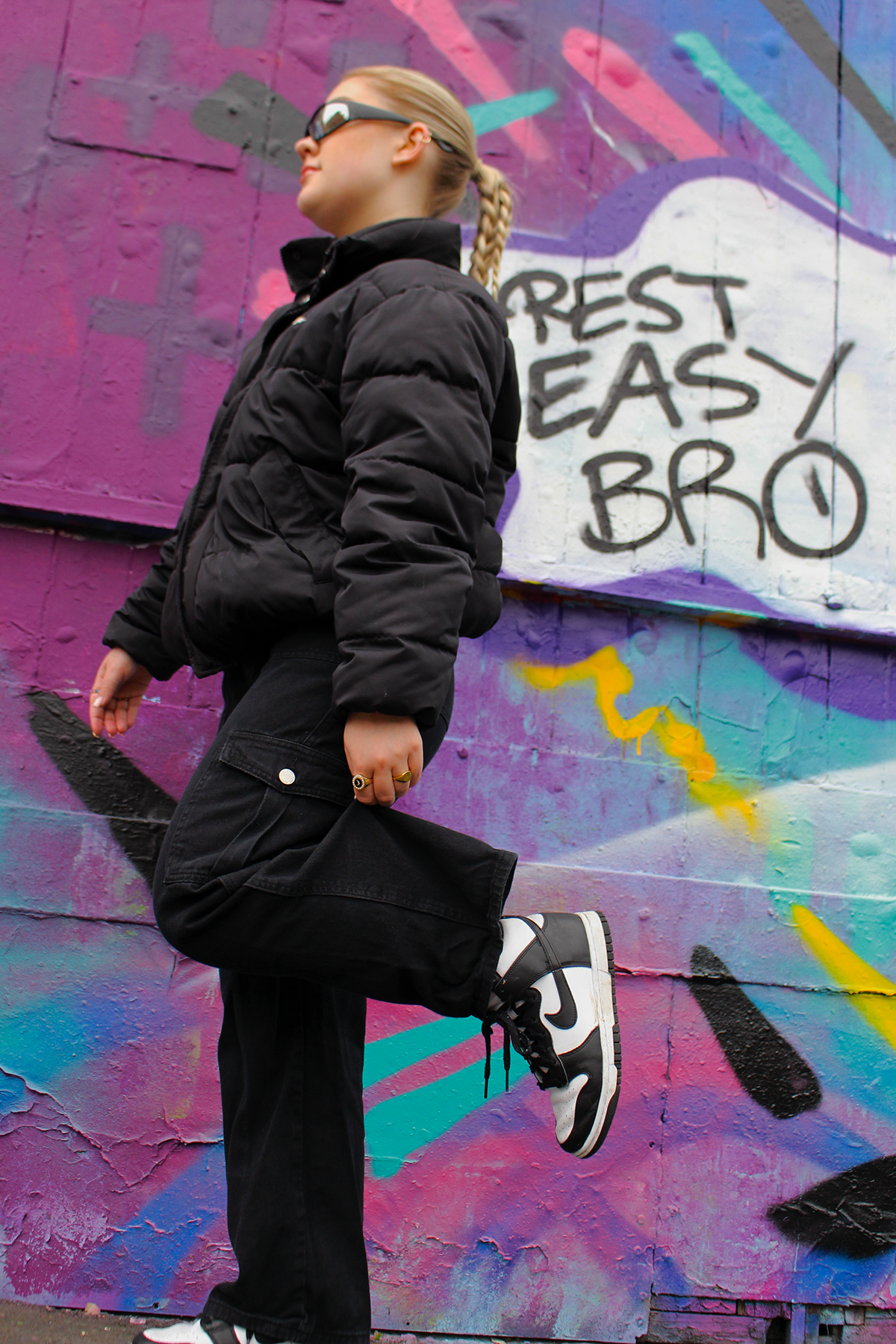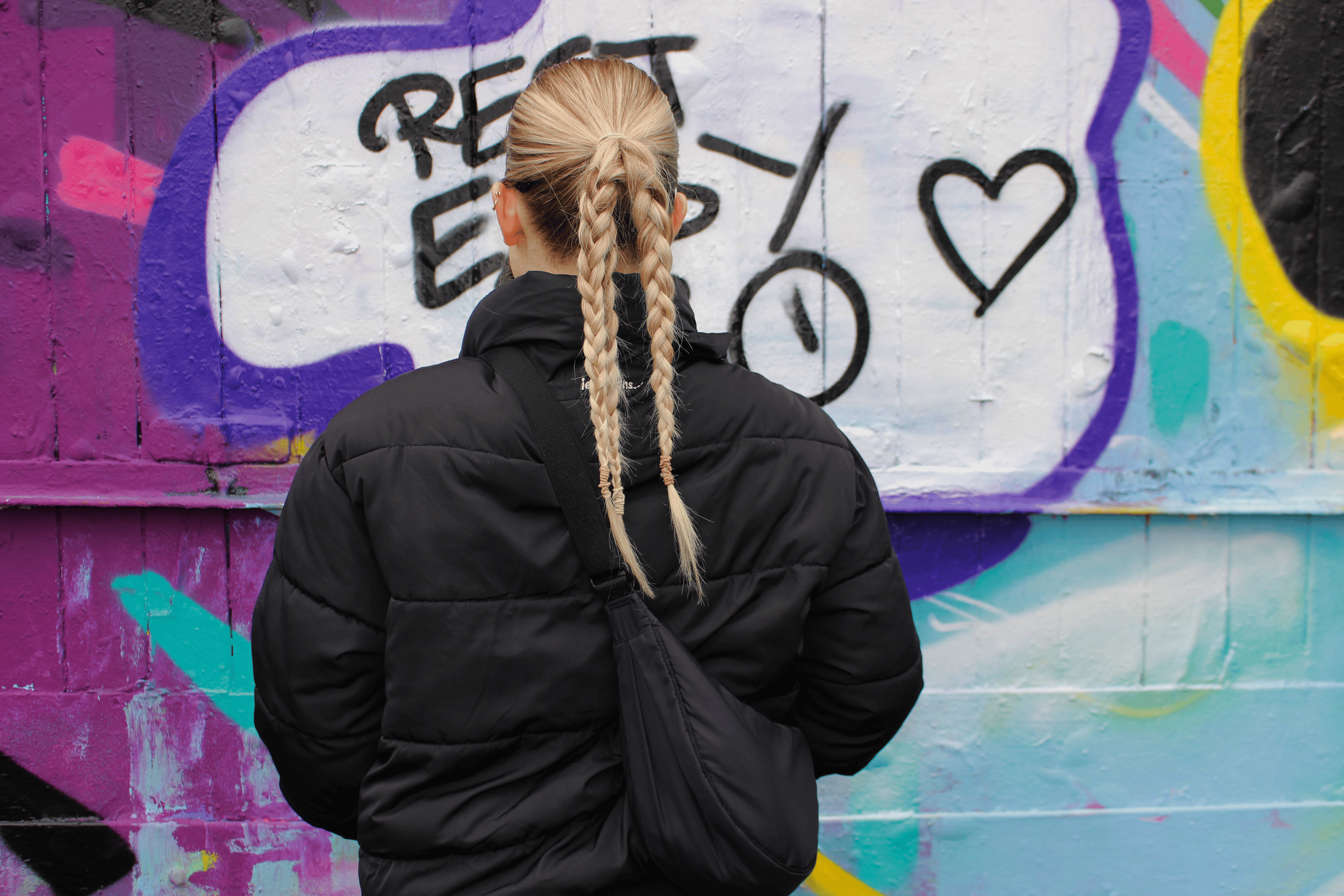 Shop The Look
Nothing makes a statement and displays self-assuredness as much as an all-black outfit. The black coat, bag, cargos and sunglasses look cool and effortless. The pop of white from the trainers break up the outfit slightly and add contrast.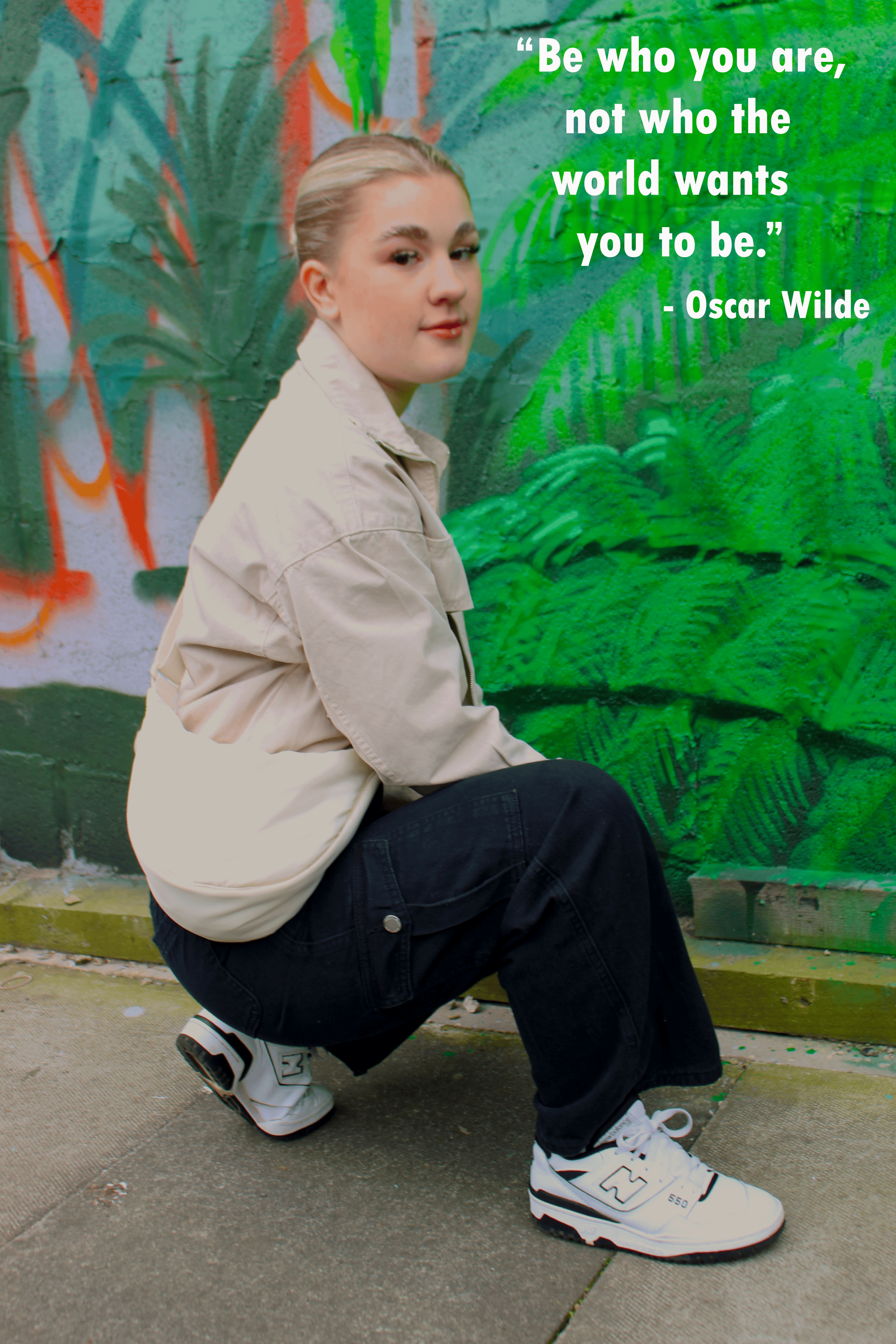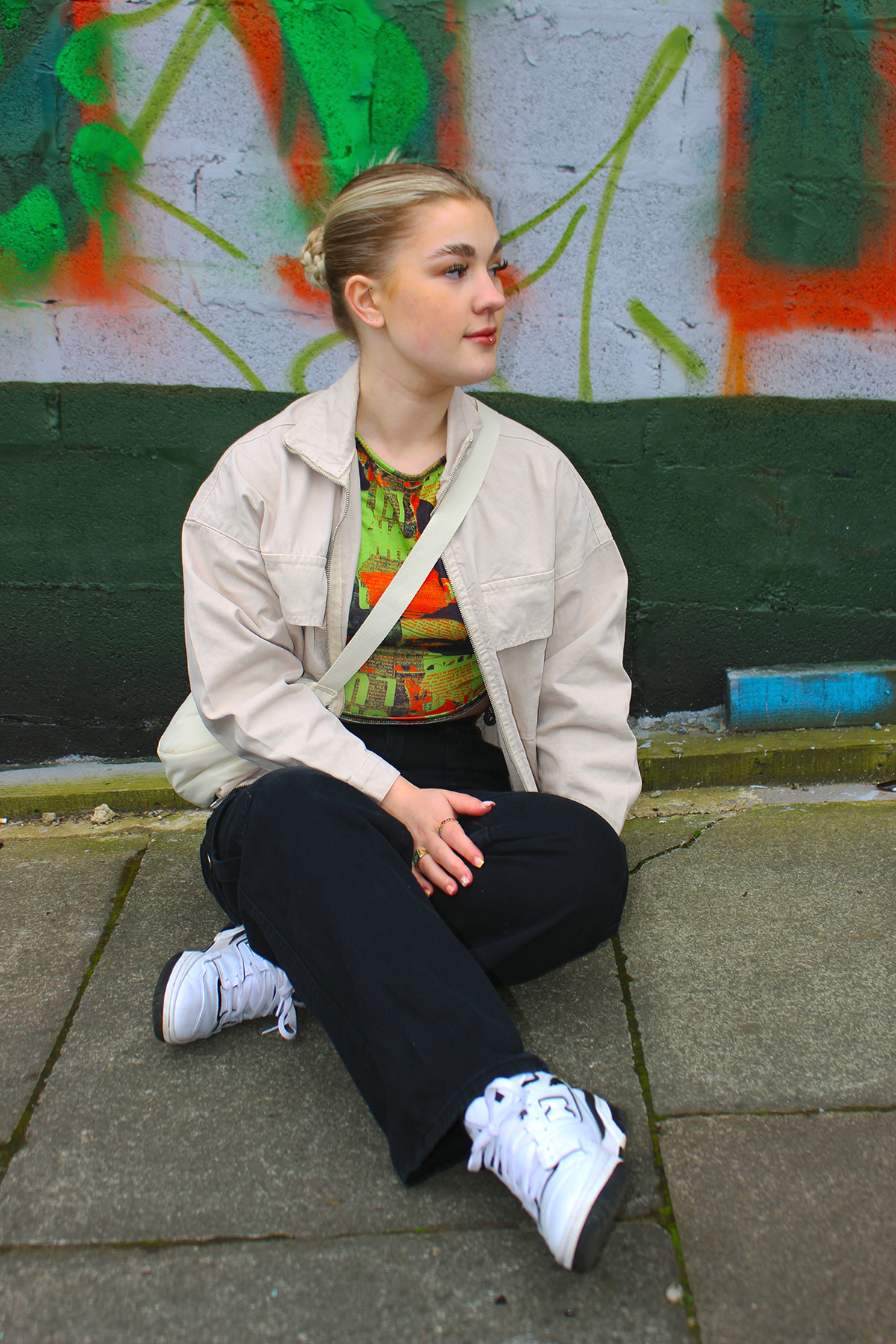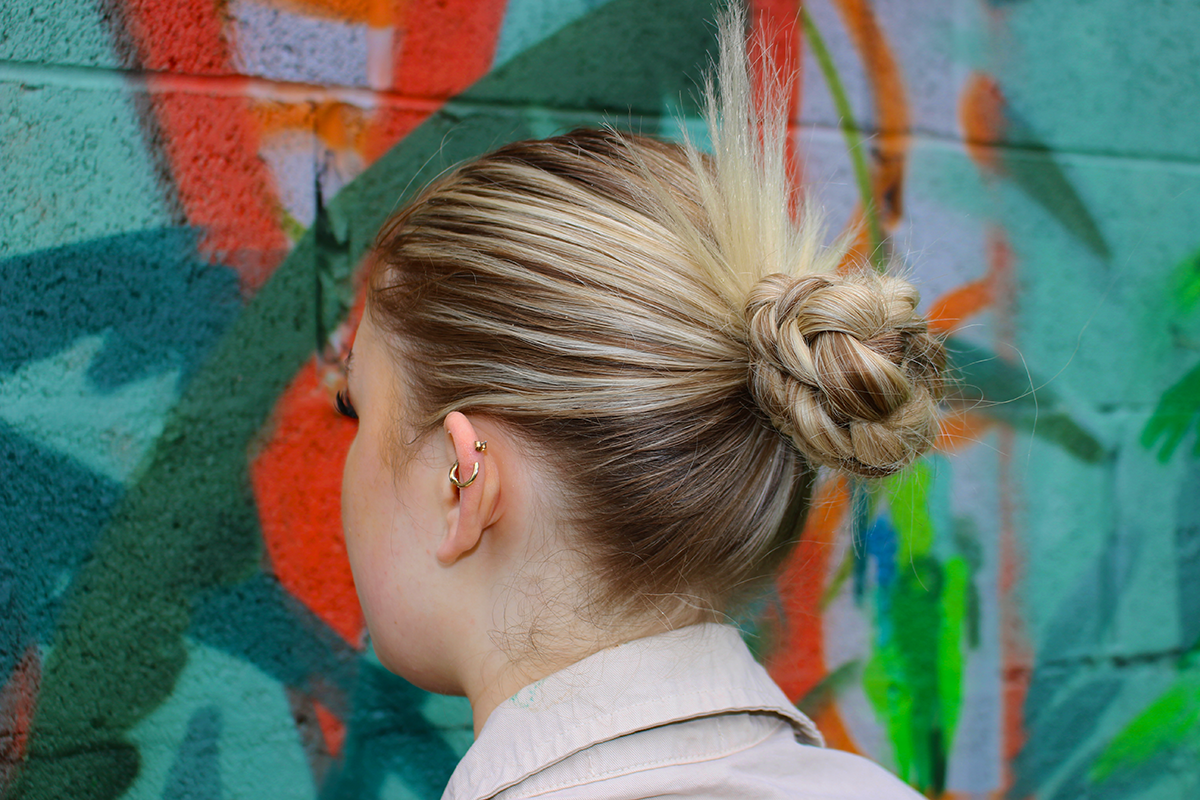 Shop The Look
This statement top amongst the cream jacket and bag allows for its colours to pop and have their moment. The slick back bun oozes confidence and assertiveness!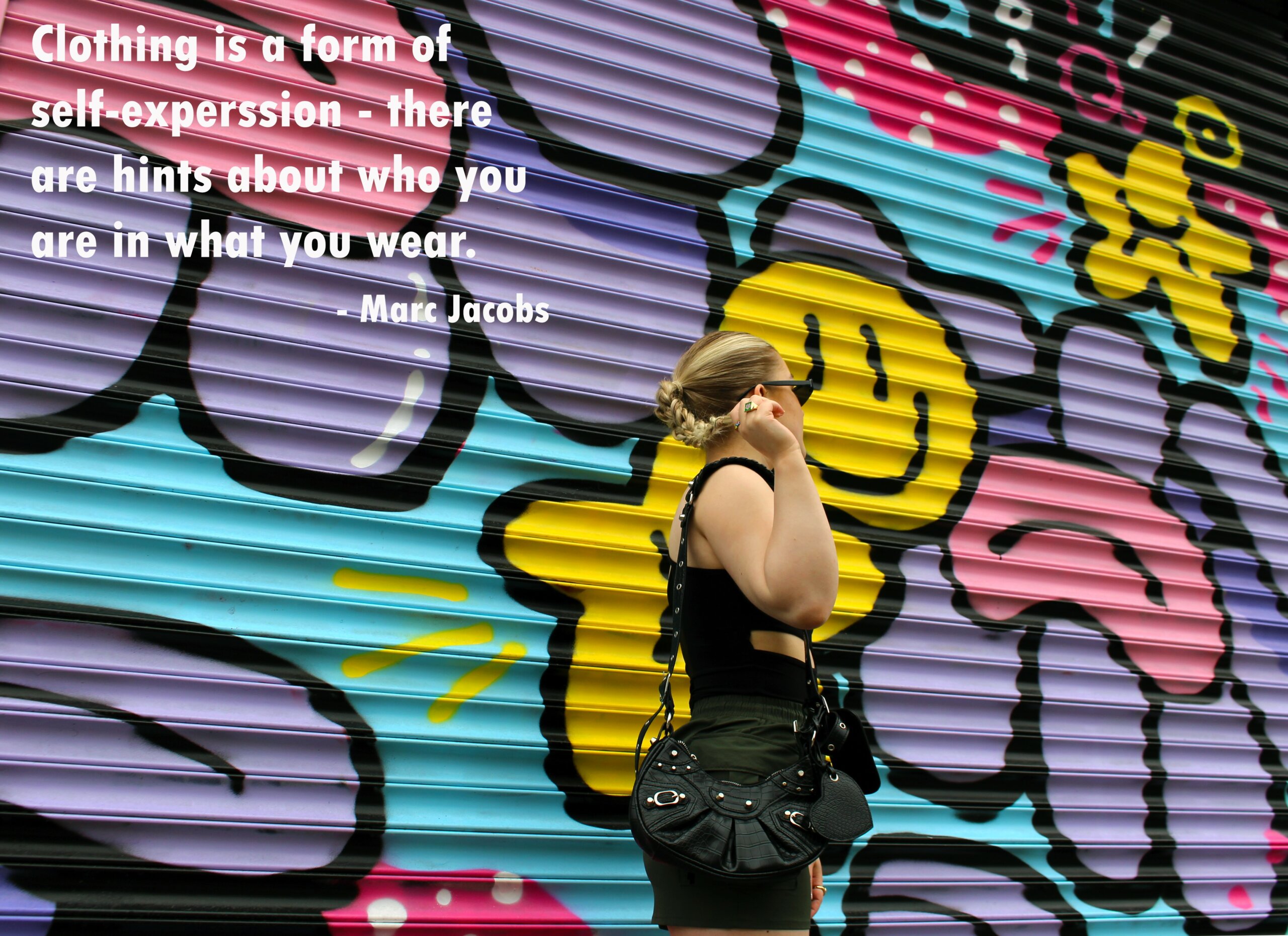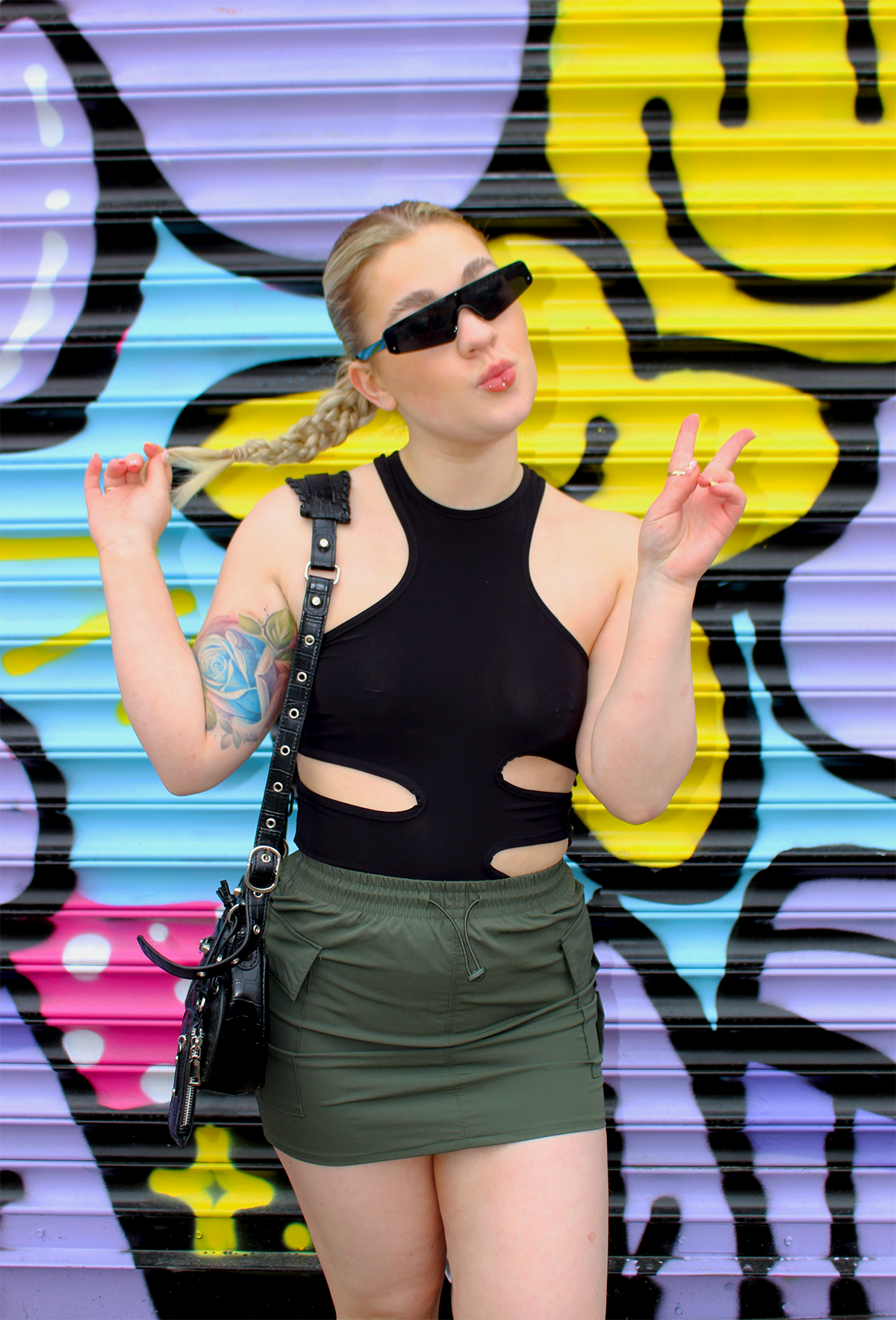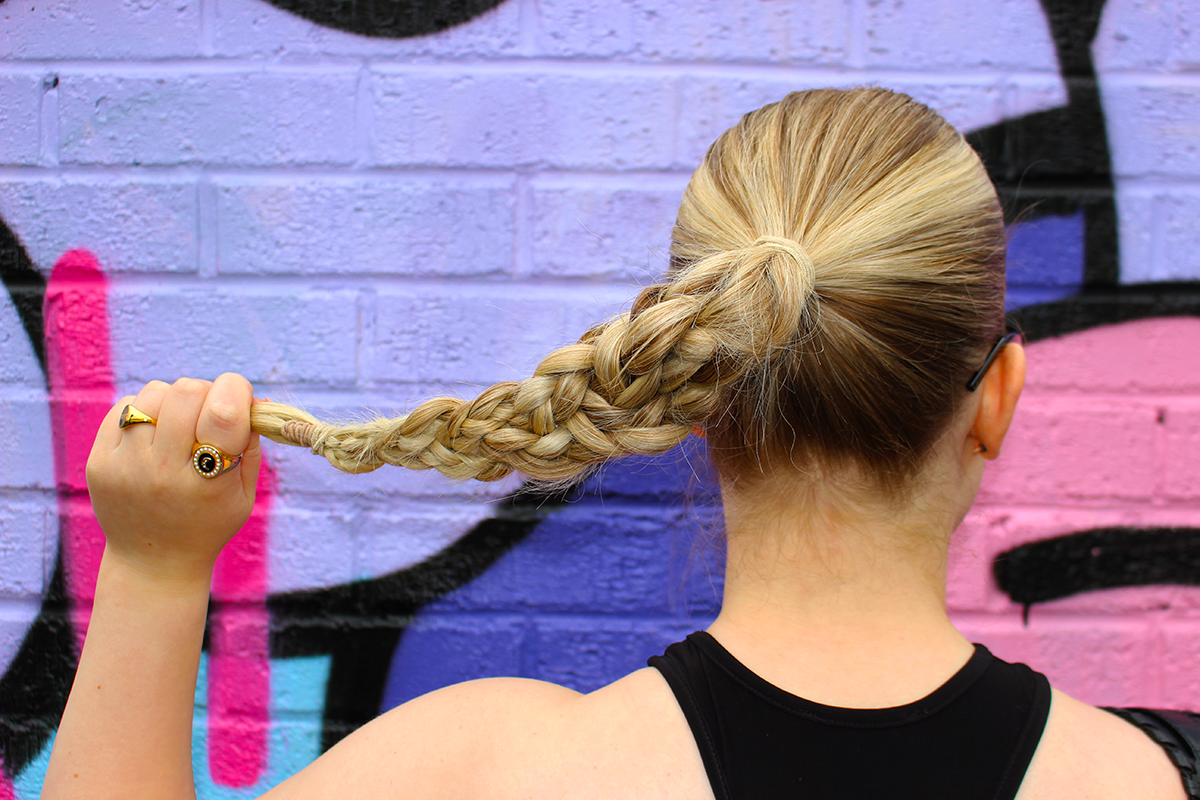 Shop The Look
Skirt £12 Primark
The cut-outs on this top are playful and daring! This look is fun and cheerful, while the black bag and glasses give it a real edge.
Shoot Moodboard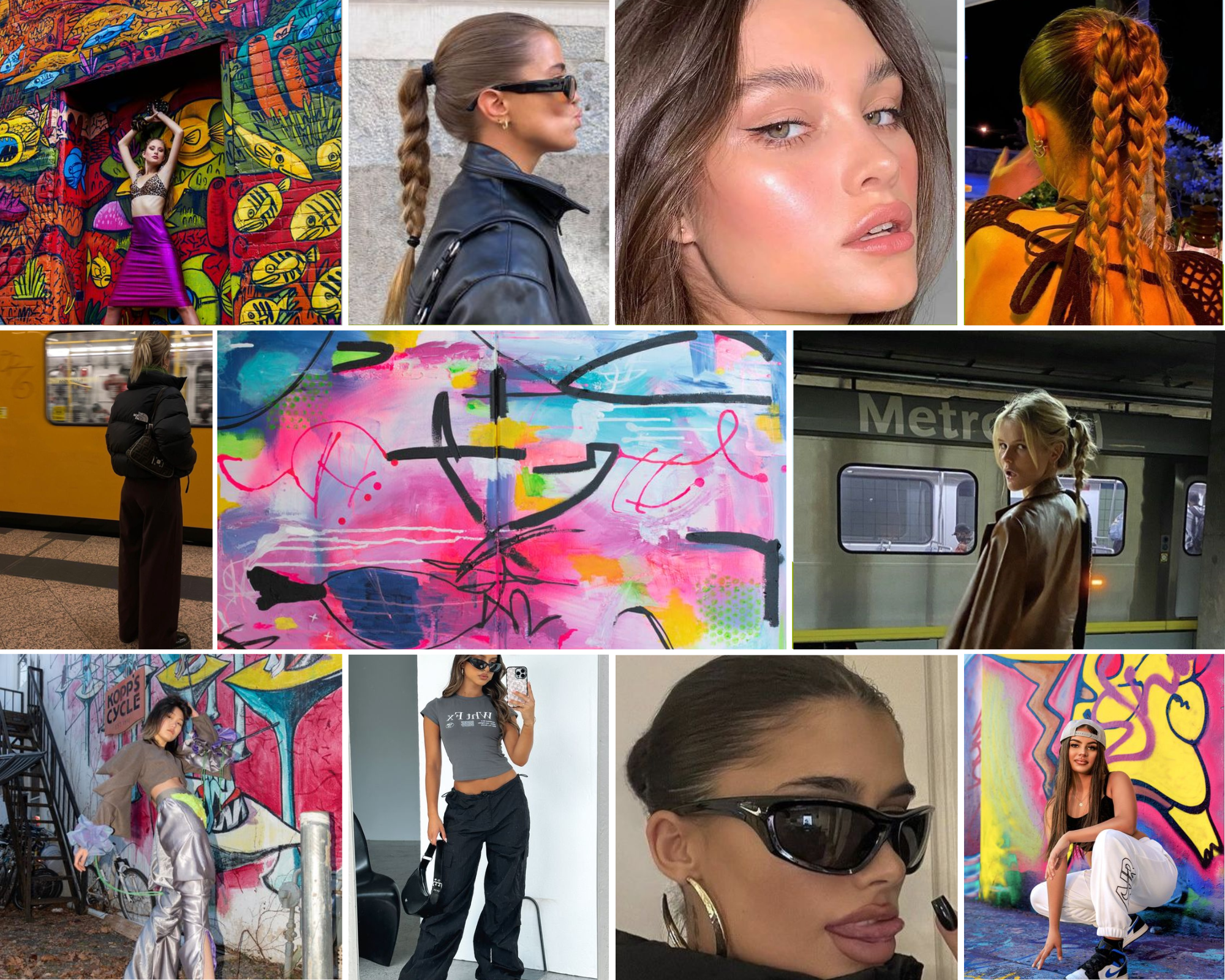 Credits
Model – Mia Munro
Stylists – Catherine Thornbury & Mia Munro
Photographer – Catherine Thornbury
Editor – Catherine Thornbury