By Danielle Ord.
Sunderland University fashion design students are to showcase their talent and style through their handmade garments, each with a different style and aesthetic. The founding elements to the show have been worked on from November last year up until January.
As a result of their collaboration with Sam Weller ltd, the students have been able to bring their creativity to life. The company kindly supplied their own denim fabrics, manufactured close to home in Yorkshire, England. The synergy between the company and the university students unveils the close-to-home availability and talent in Britain, celebrating creativity, passion and expression.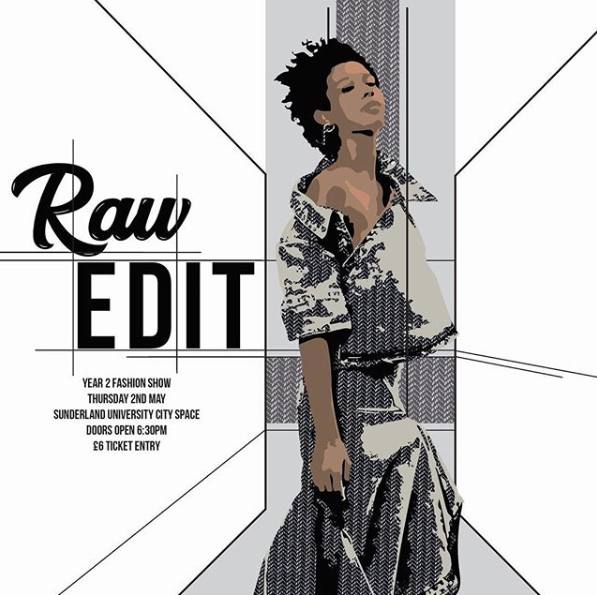 The students have used their initiative in creating the 'Raw Edit' Fashion show, in our very own City Space here at The University of Sunderland.
The show will be filled with a judicious range of garments, with each student producing at least two pieces based upon their own style. The four garments taking place throughout the night will include; T-shirt's, toiles, and the denim project as mentioned, and will be followed by Danielle Parker who will be performing three songs for those attending.
Tickets are available on the door at the price of £6 each or you can buy them online here. The show will begin at 7:15pm, doors open at 6:30pm, and the show intends to finish around 10pm.
We hope to see you there!