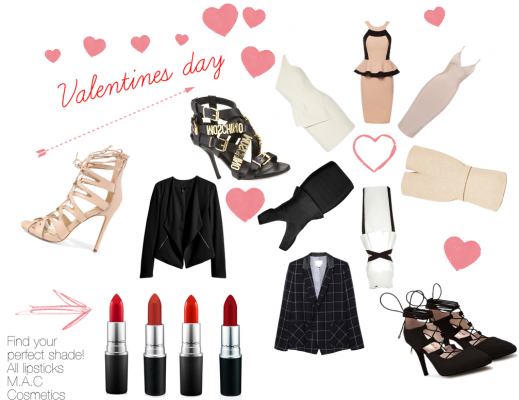 For a casual during the day outfit, a blazer is a staple item and is comfy yet sophisticated and suits any body shape. Teamed with some high waisted jeans and heeled boots to dress up the look.
If you're feeling daring you could even go for a neon blazer to stand out from the crowd.
Alternatively, you could go for a cropped blazer if you are tall or a blazer with buttons to accentuate your waist if you are curvy.
Nude dresses are still big this season and it's no wonder, with the Kardashian's sporting the colour on a daily basis, it suits every hair colour and body shape too; team it with some killer heels and a classic black bag and you're ready to go.
Depending on your body shape, you could go for a long sleeved dress to draw the eye line to your legs. If you're not blessed with a bum like Kim's, peplum dresses are great because they create the illusion of curves and are stylish for any occasion.
Keeping with Valentines Day being associated with the colour red, why not rock a statement lip? There are different shades of red to suit all skin types from pale skin tones to olive tones, embrace your inner Taylor Swift!
Tweet us a picture of your Valentines Day outfit @Fashion_North!
Words by: Kate Waite