Love them or hate them (most of us here at Fashion North despise them), there's no denying the growing presence of Crocs on the runway.
Often hailed the world's ugliest shoe, Crocs have been given a high fashion makeover in the form of platform soles at Balenciaga, and fur or crystals at Christopher Kane.
While the average price of a pair of Crocs is £29.99, the Christopher Kane pair retails for £275 and we're sure the Balenciaga pairs will be equally expensive when they're released next year. But we've managed to find a nifty way to make a very convincing dupe for these, at the bargain price of £11.49.
You will need;
Croc style shoes – ours were £4.99 at Shoe Zone
Thin gold wire – £1.50 at Hobbycraft
Selection of crystals – £5 at a local market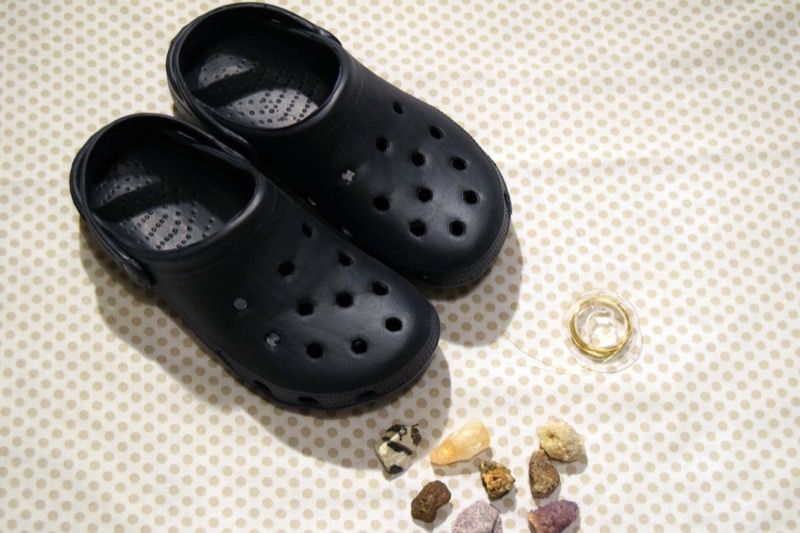 Method;
All you need to do is wrap the wire around the crystals, and then thread the wire through the holes of the crocs. Inside the shoe, twist the wire around to seal it.
And that's it! The Christopher Kane look with a saving of £263.51.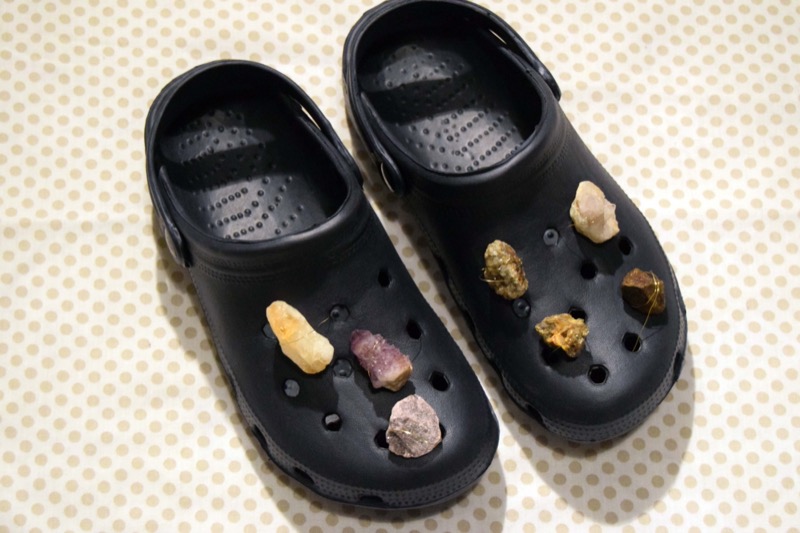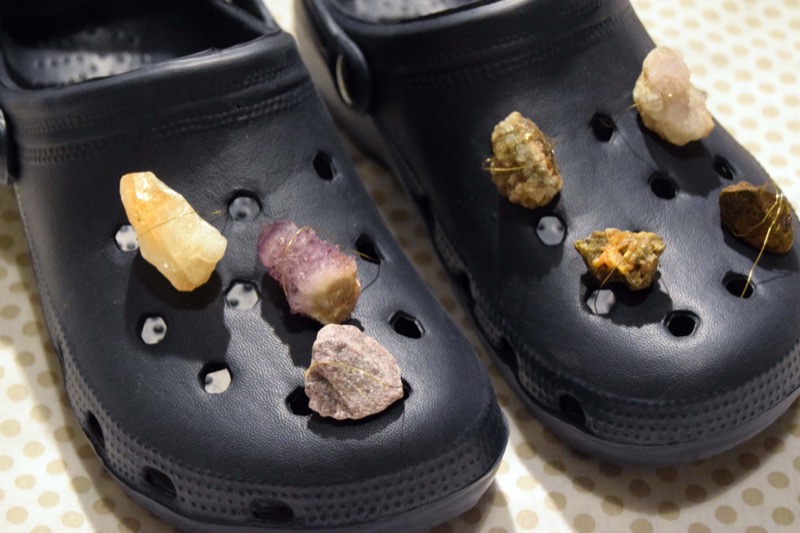 Would you try the crocs trend? Tweet us @fashion_north!