While scrolling on Instagram, we came across a Marks and Spencer Try Tuesday advertisement and were intrigued by their new, online personal style and inspiration platform.
We discuss how the high street is moving online in our recent podcast and this looks to be another step in that direction. Try Tuesday claims to be free, easy to use, open to anyone and there is no obligation to actually buy anything.
The stylists are said to be real people giving real advice and creating real edits and the service is called Tuesday because M&S say that "Tuesday is, apparently, the day of the week we are most open to trying something new."
We have tested out the service to see if it really works.
To begin you must sign up with your email and then answer some questions to a 'robot', including "how tall are you?" and "what palettes are you most comfortable in?"  Your responses are then sent to a real stylist for them to make style suggestions.
You can view our responses to all of the multiple choice questions asked below.
We were then asked to create an account to view our recommended outfits and upload a selfie (if you're planning to try this, make sure you have time to do all of the above).
Just two days later, we were sent our first selection via an email from Katie.
Three different outfits were included with very in-depth descriptions for each item and included photos of who they were inspired by. I was linked to a website where I could view all of the items and their prices.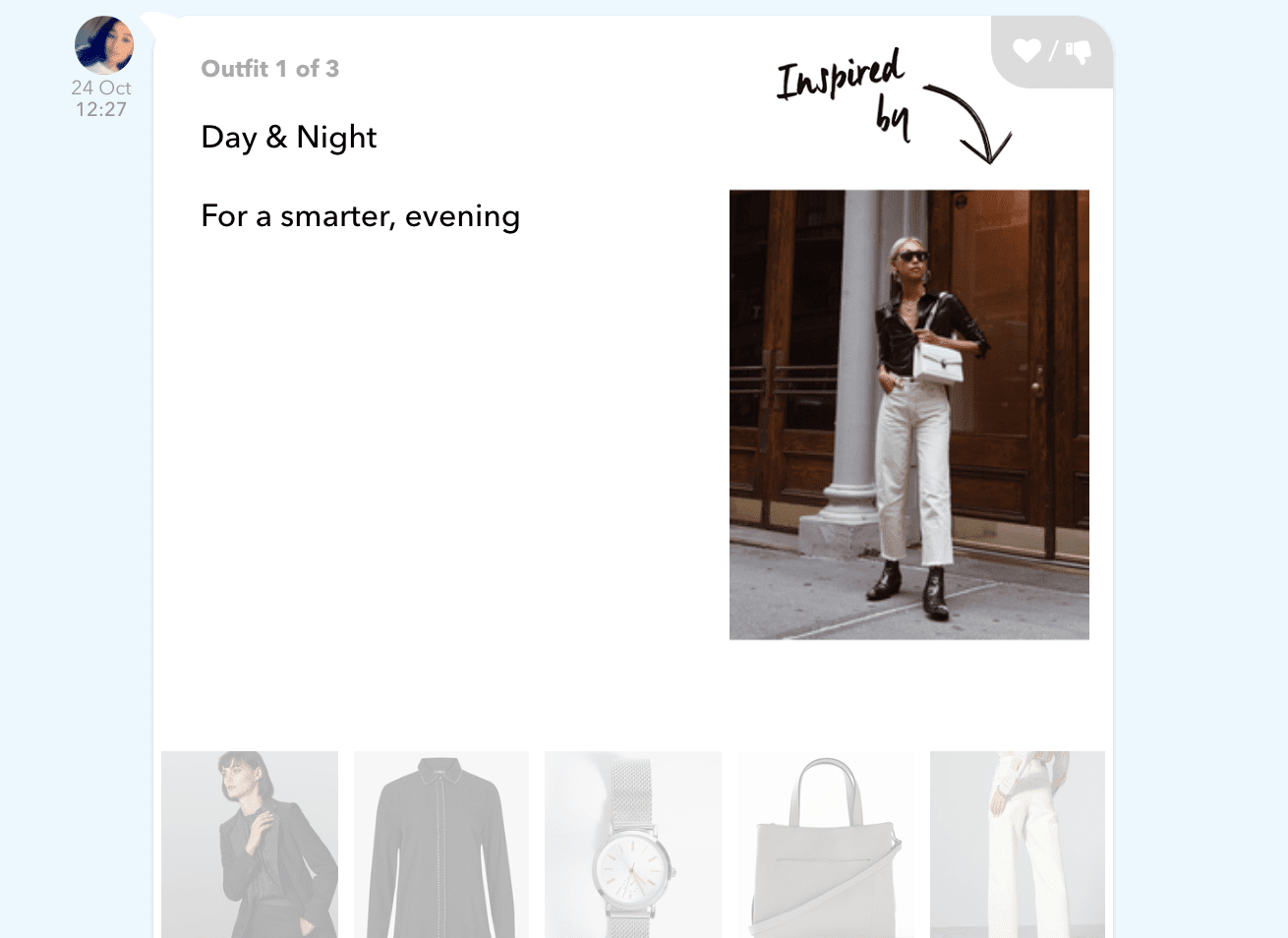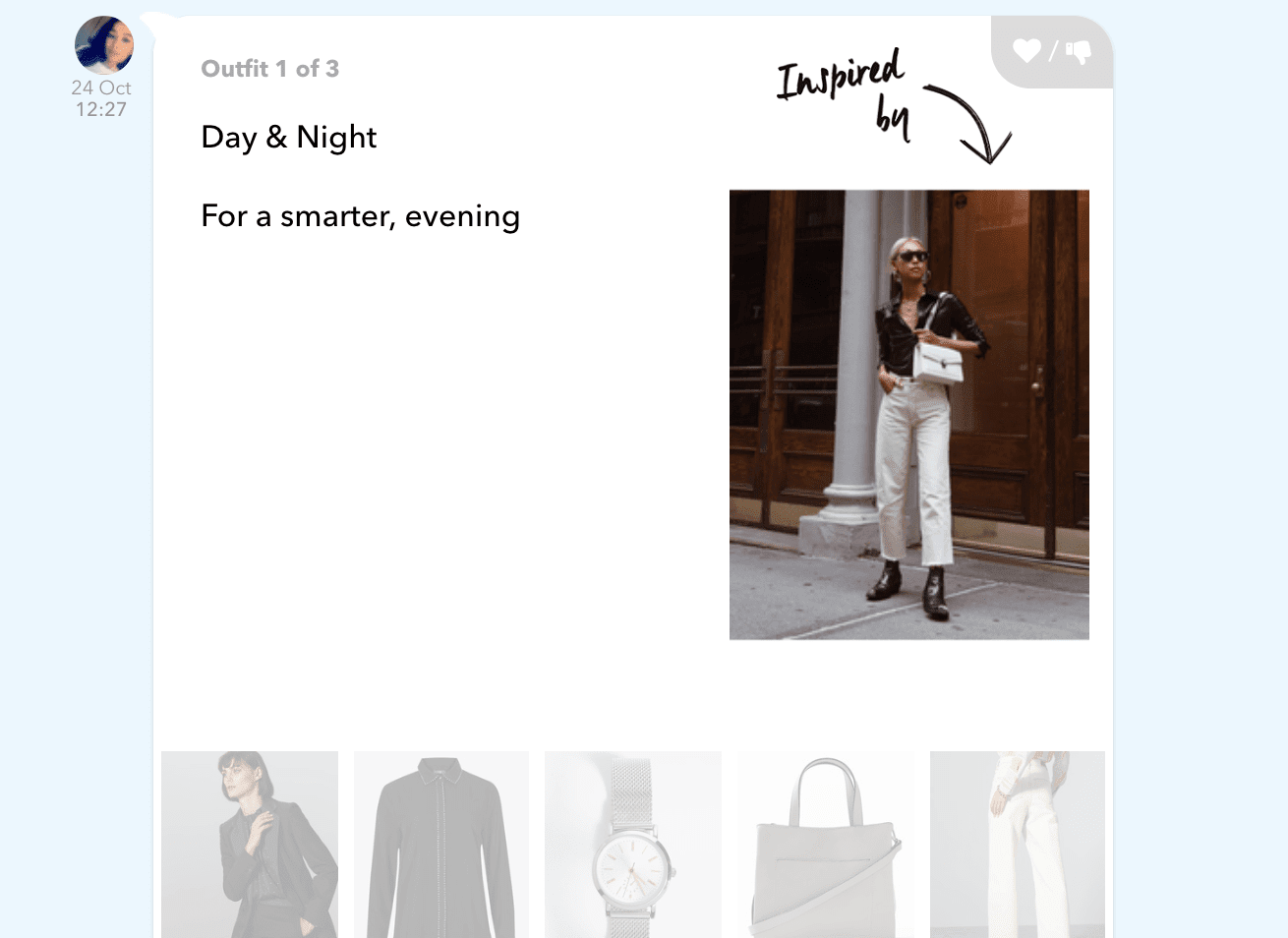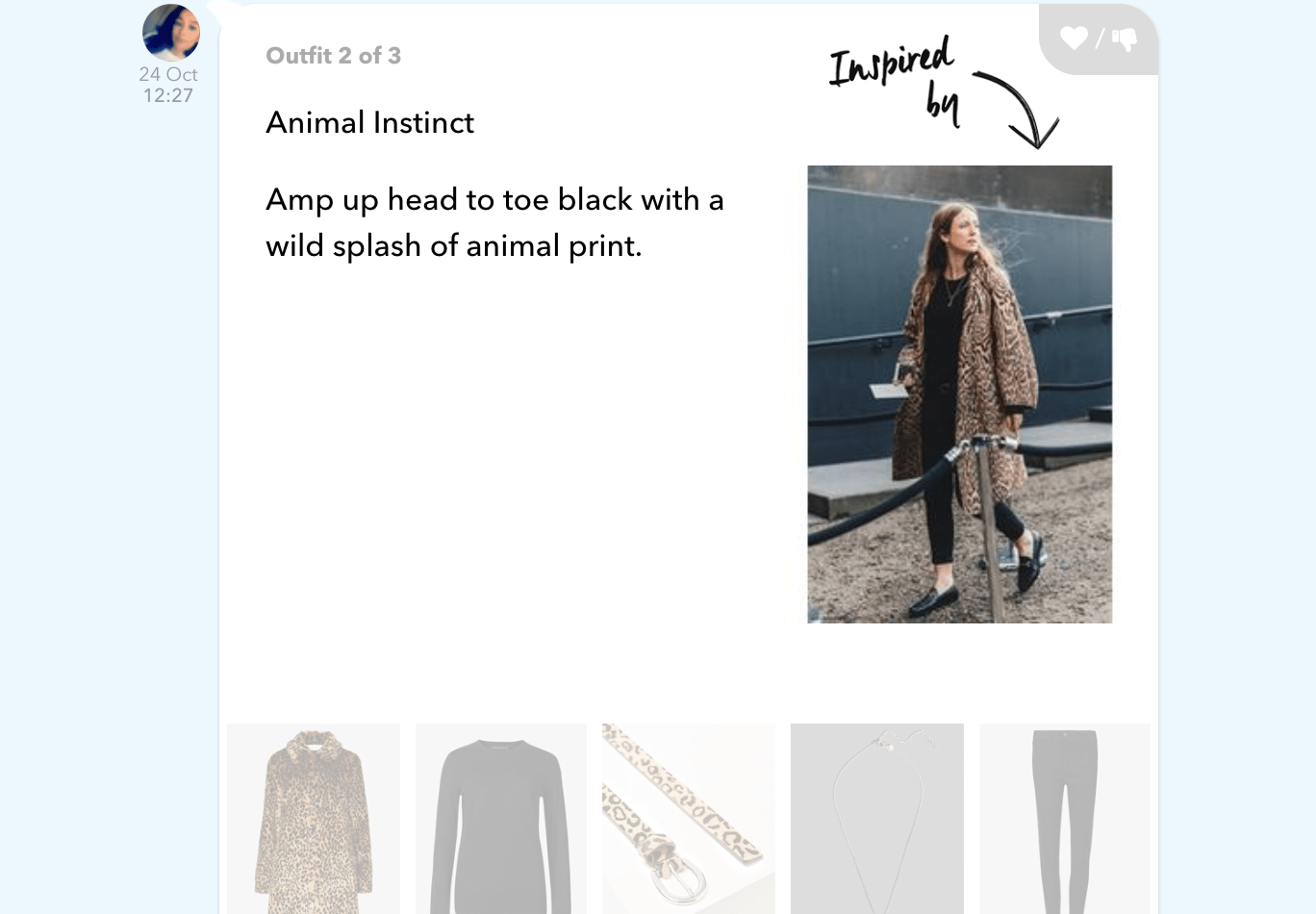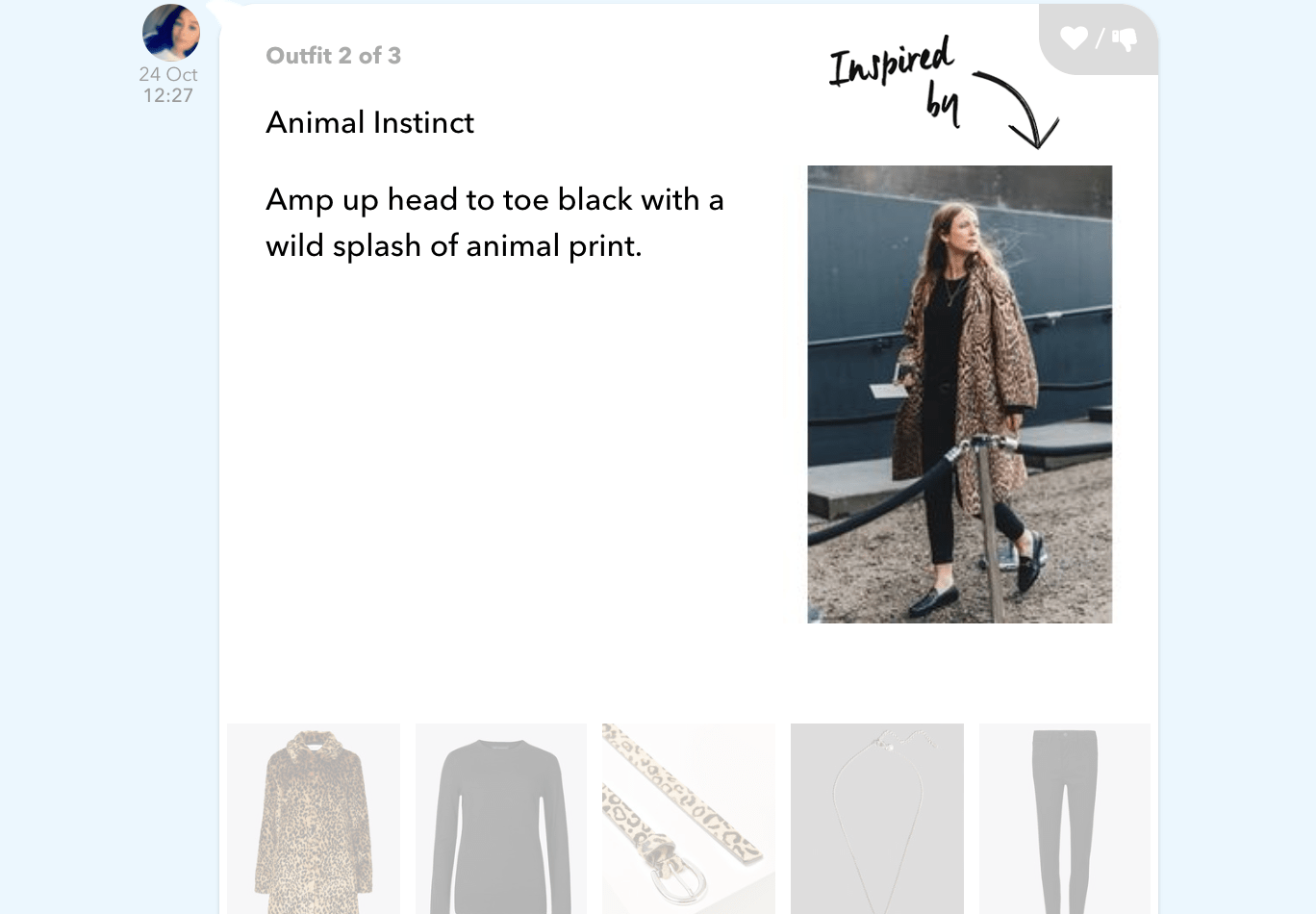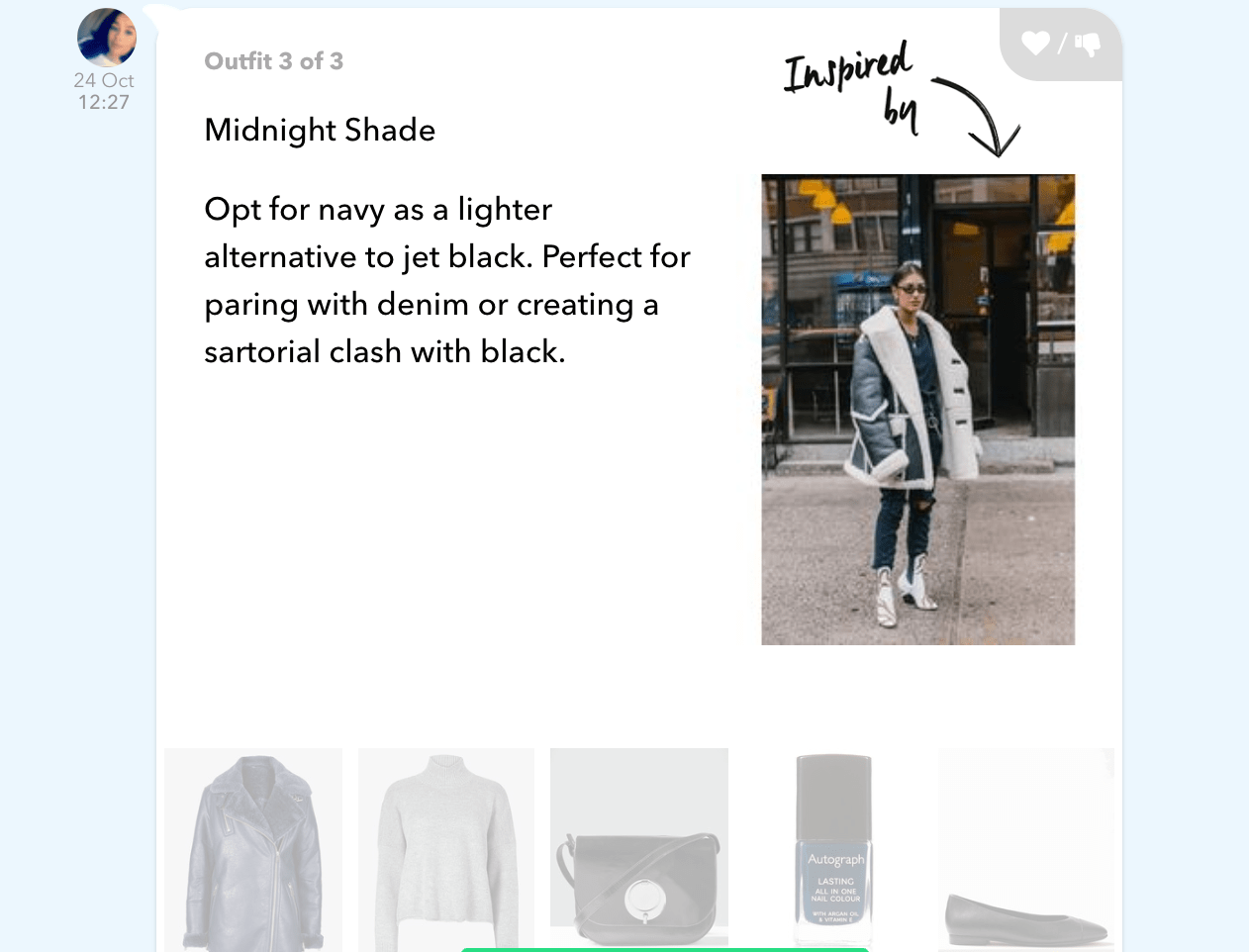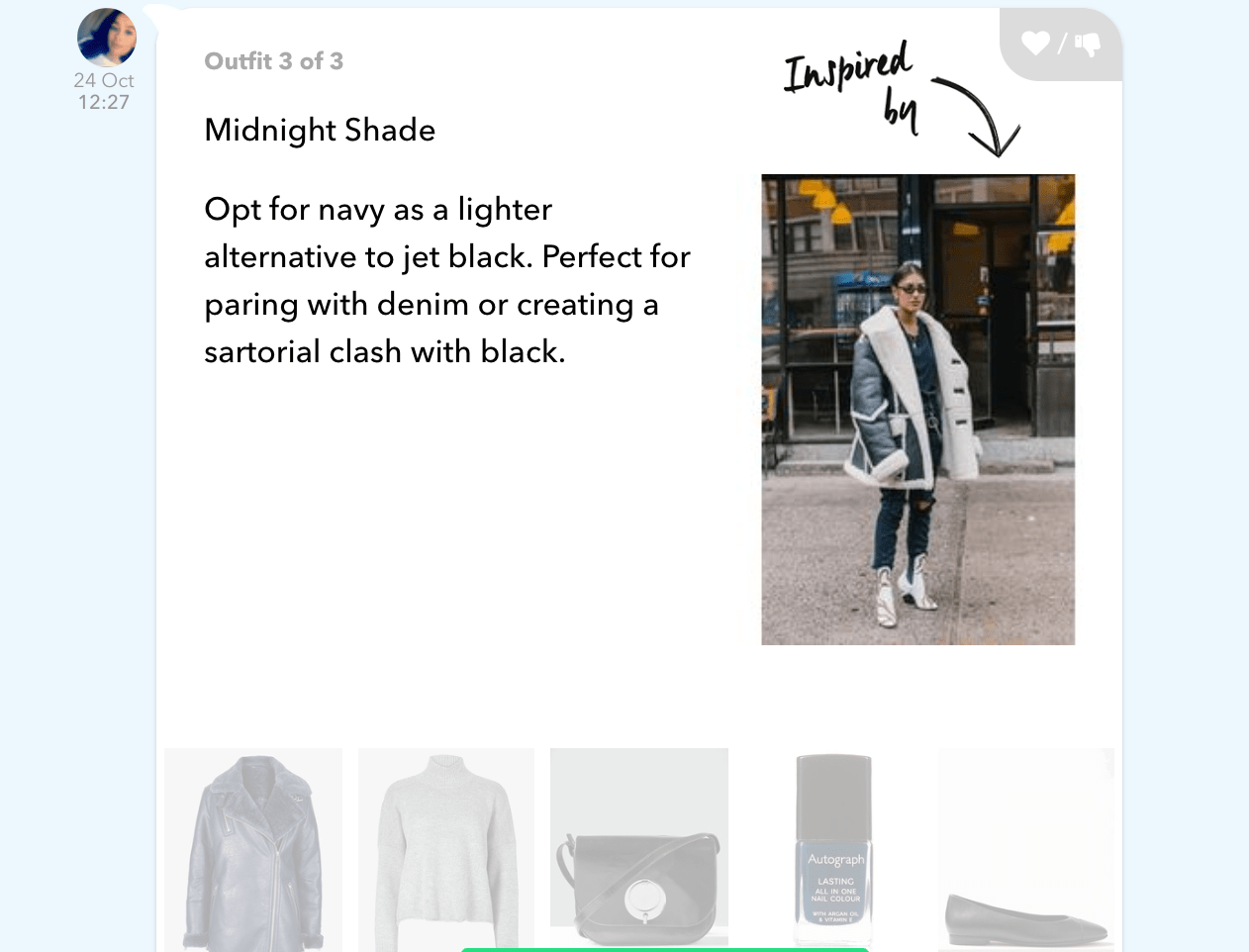 There was then an option to buy the items if you liked them.
However, the items are largely out of our price range as the bot doesn't ask about your income and assumes you are likely to shop at M&S. For example, the most expensive items were £99 (a biker jacket, a cross body bag and a blazer); the cheapest item offered to us was a nail varnish for £4.80.
The good news is you can give feedback on your outfit choices which may help with future suggestions.
The option to receive styling online is definitely easier than going in store, however you do have to wait a couple of days for your selections and are they really going to know enough from the 10 questions that they asked?
Despite this, customers appear to be loving it.
Would you consider using a service like Try Tuesday? Let us know by tweeting us at @fashion_north.