Happy news from American Vogue, often criticised for only featuring skinny white cover stars.
Legendary editor Anna Wintour has chosen to put superstar singer Lizzo on the cover for their October issue. And people are going crazy for it!
And doesn't she looking amazing in a scarlet Valentino gown, accessorised with Tiffany jewellery and Manolo Blahnik heels.
After speaking out in June after the re- emergence of the 'Black Lives Matter' movement, Wintour apologised for  "hurtful and intolerant" stories and images in the fashion bible over the years.
In her interview with Vogue, Lizzo speaks out about the current climate of racial discrimination and said that she has "been brokenhearted by this country". She also goes on to discuss her hopes for the future.
On Instagram, Lizzo published most of her Vogue shoot and captioned her first post with: "I am the first big black woman on the cover of @voguemagazine. The first black anything feels overdue."
It is particularly refreshing to see that Wintour is finally getting with it and making Vogue a more celebratory and inclusive magazine, as UK editor Edward Enninful has been praised for doing with the British magazine.
Lizzo, most famous for her 2019 hit Juice, is also photographed in a fuschia pink Moschino couture cape and a beaded top and skirt by LaQuan Smith.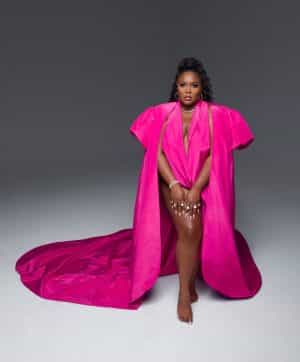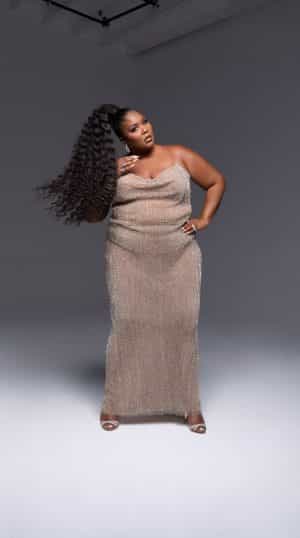 Lizzo has also participated in the iconic Vogue 73 Questions series on YouTube, where she talks about her obsession with TikTok and her love for meditation.