Noel Fielding is fashion goals for men and women all over the UK and every Tuesday evening he wows audiences with brilliant fashion finds on The Great British Bake Off at 8pm.
Sadly, his budget for these incredible pieces is a little out of our price range and maybe out of yours too. I mean we all want to be able to spend £200 on a shirt and flaunt it around our friends but that's not always possible.
Here at Fashion North, we have done a little digging so you can be the Noel Fielding of your friendship group. Wow all your friends with brilliant fashion finds at much more affordable prices with our new mantra #WhatWouldNoelFiledingWear.
Did you love the Diesel stripped jumper with the Bengal Tiger? Sadly, it came with the worst tag line you could ever hear – sold out! So, we found this beauty on by E.L.K on ASOS.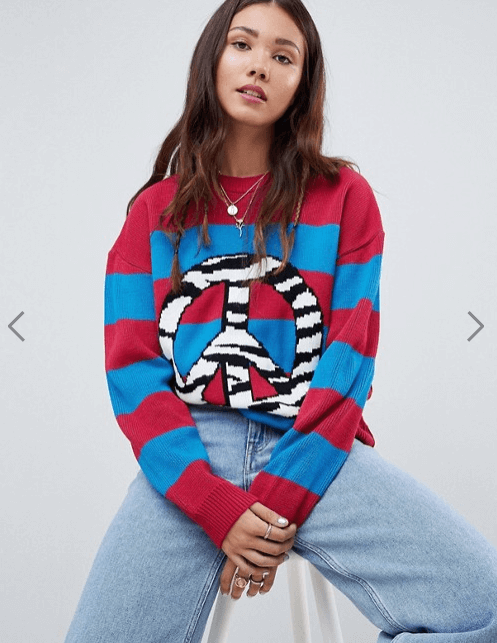 This oversized jumper in red and blue stripe with a zebra patterned peace sign graphic is £35.00 – East London Knitwear is all about creating new season layers. This jumper doesn't only scream Noel Fielding but is perfect for the chilly weather that is coming with Autumn.
We all know Noel loves bold prints, well nothing could be bolder than this vintage print shirt by Jaded London available in Topshop – £40.00.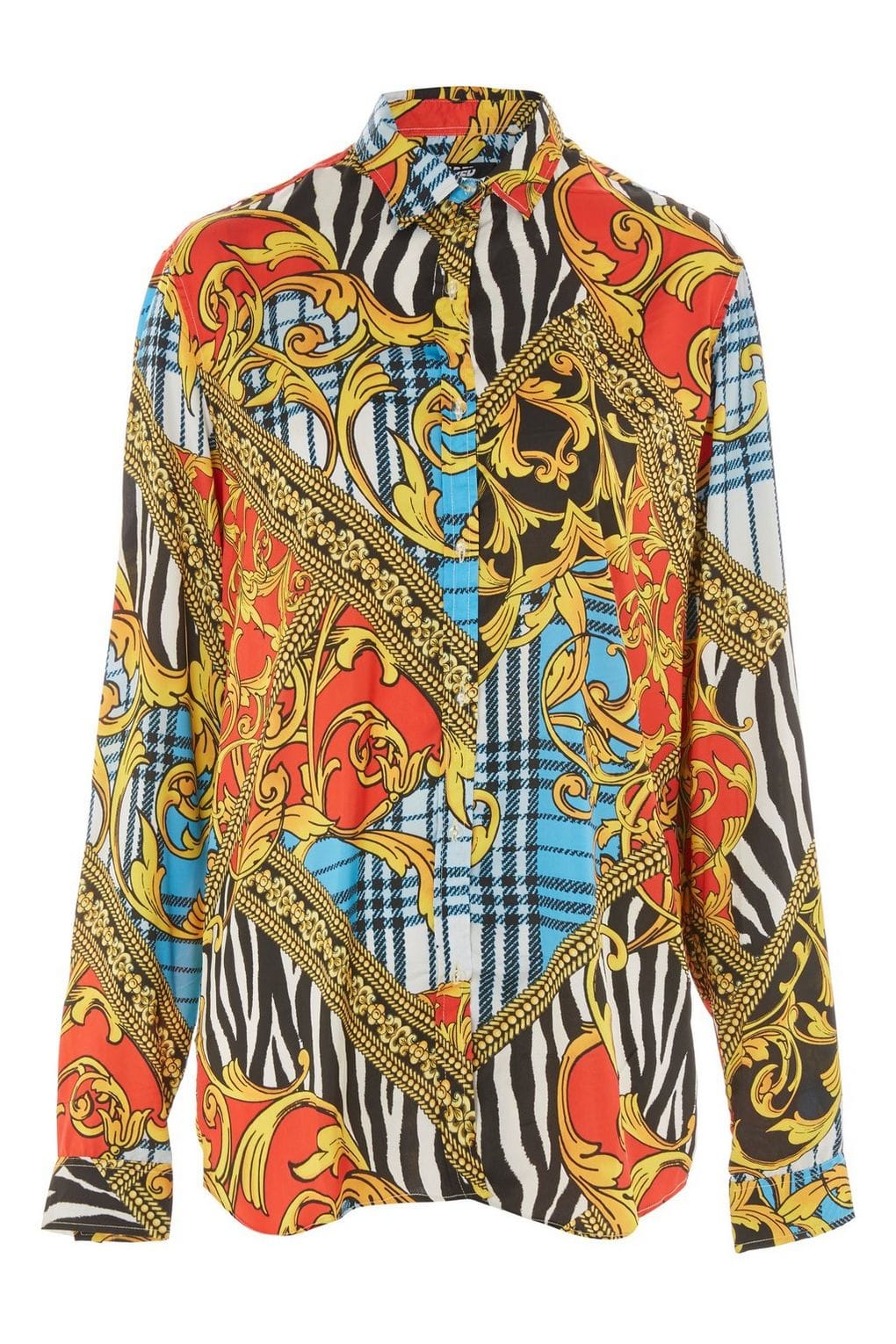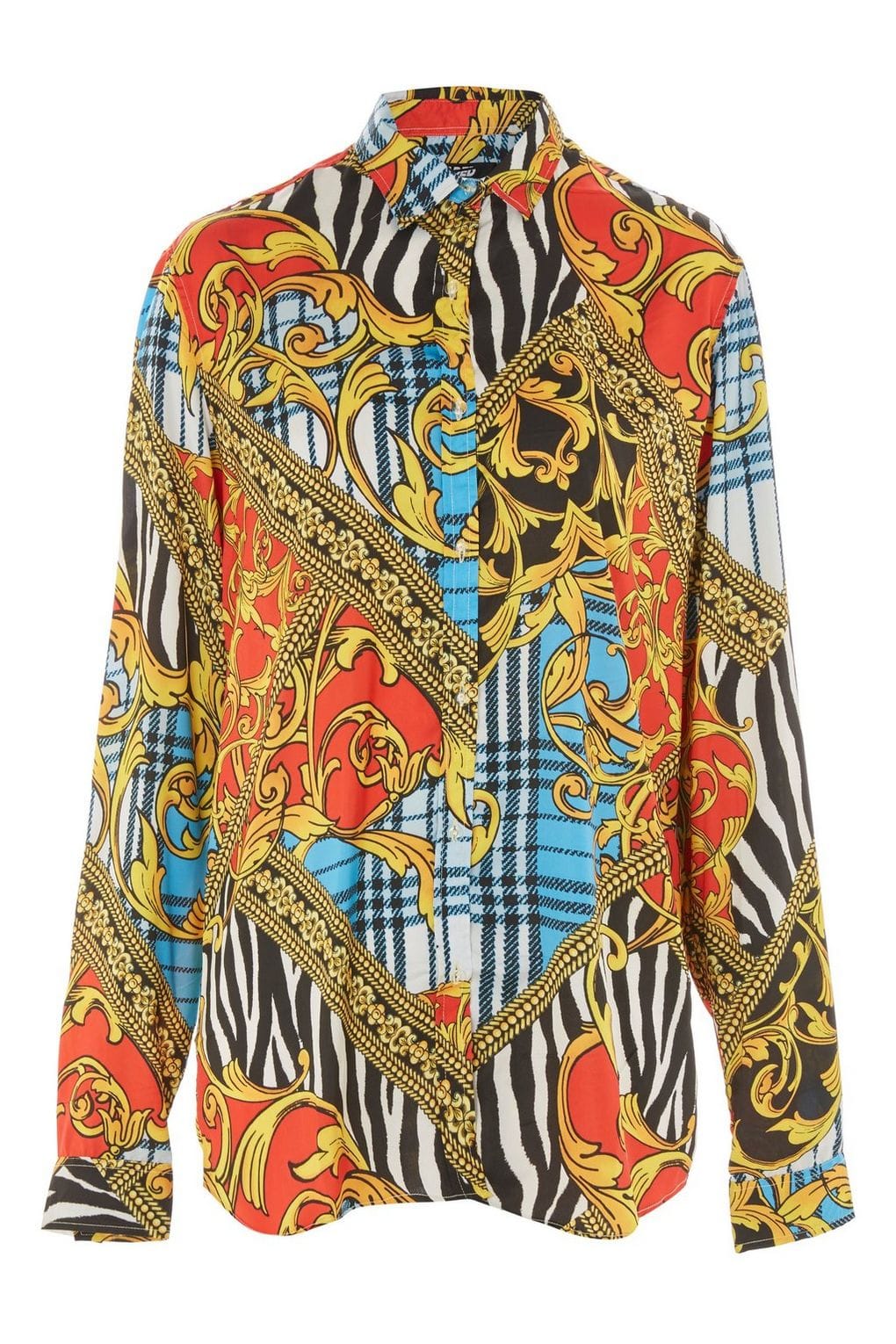 Although categorized as a "beach shirt", you don't have to wear it to the beach. Noel will be the first to tell you, fashion has no rules. Be bold, be you, be amazing.
ASOS is on fire if you're trying out our mantra, #WhatWouldNoelFieldingWear!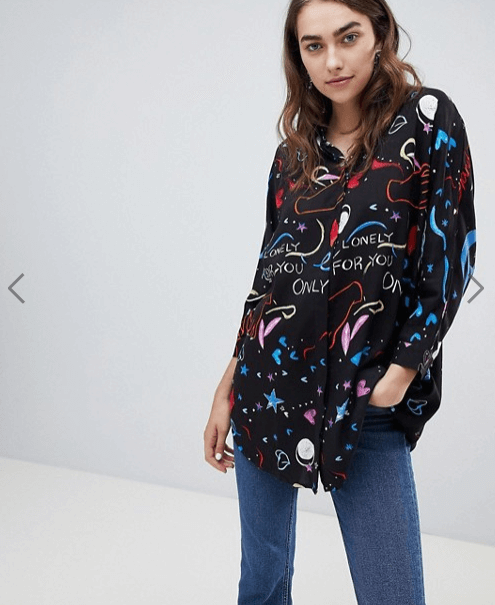 With a bit of scrolling we found this ASOS DESIGN oversized shirt in abstract satellite print for £28.00 – it's colourful, it's abstract, it's eye-catching, it's oversized, it checks all the boxes!
If you're looking for something a little cheaper, try this colourful number from PrettyLittleThing.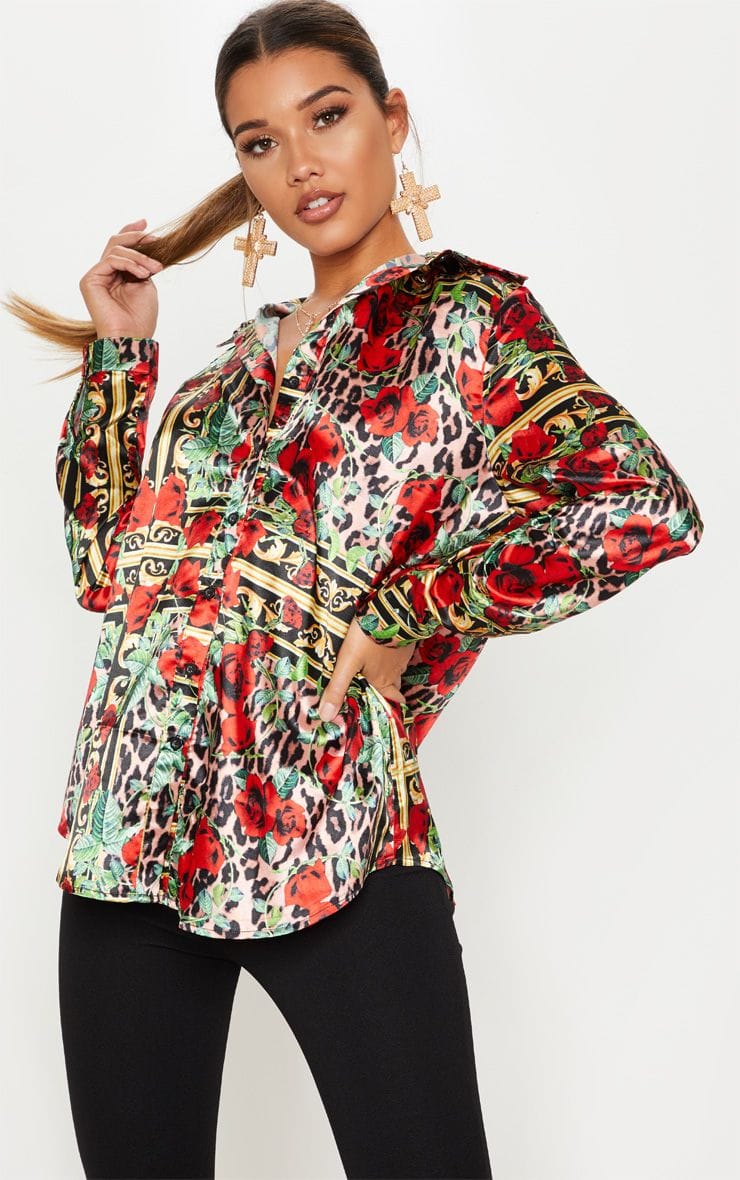 This multi-print oversized shirt is only £25.00 and feature both floral and animal prints, it's bright bold design will elevate your outfit and make you the envy of all your friends.
If your wardrobe is looking a little basic this Autumn try our new mantra, #WhatWouldNoelFieldingWear and tweet us your amazing fashion finds to @Fashion_North.