"What's inside your bag?" is a common question. For this reason, I will be showcasing the necessary products I carry in my bag.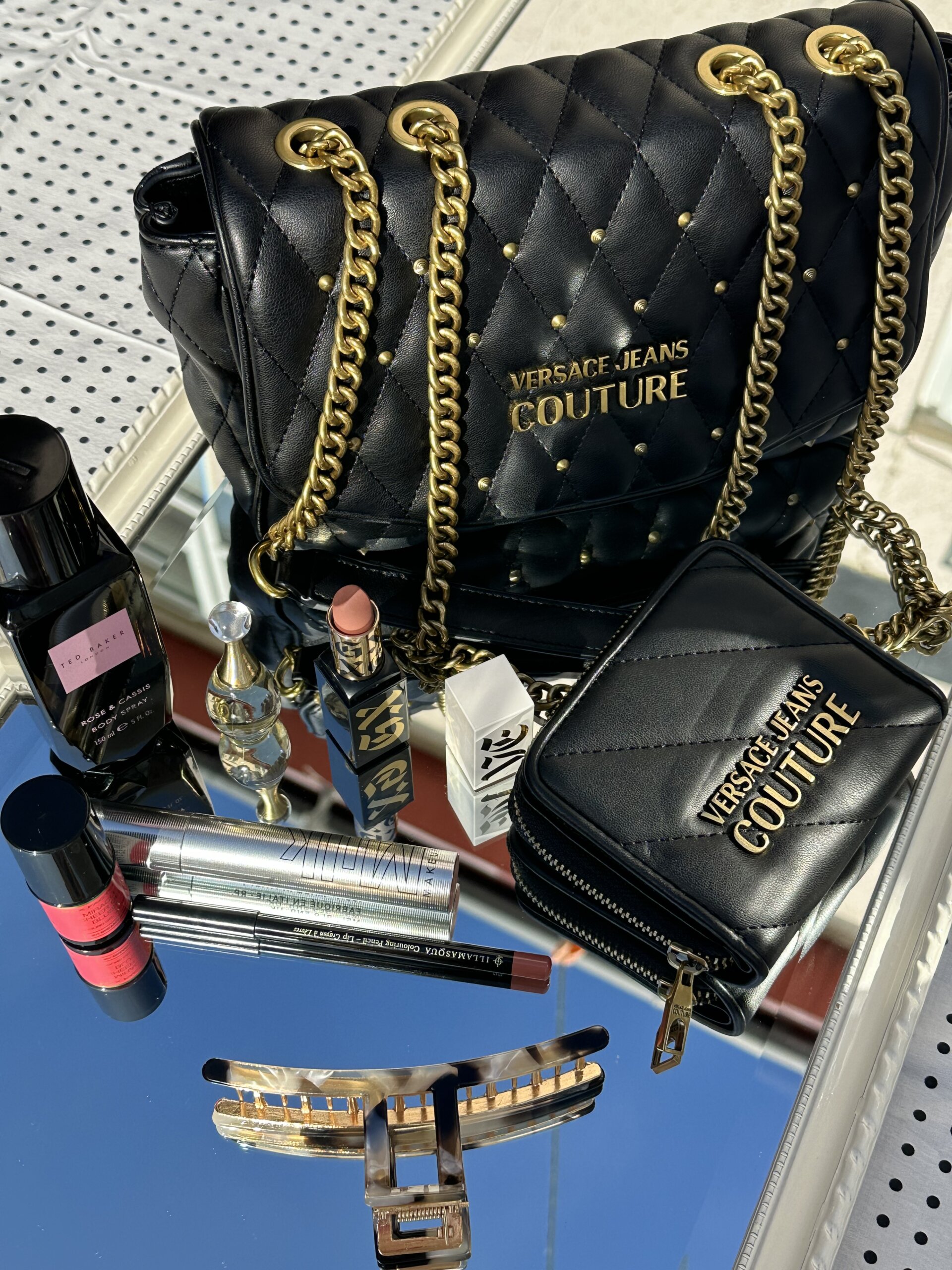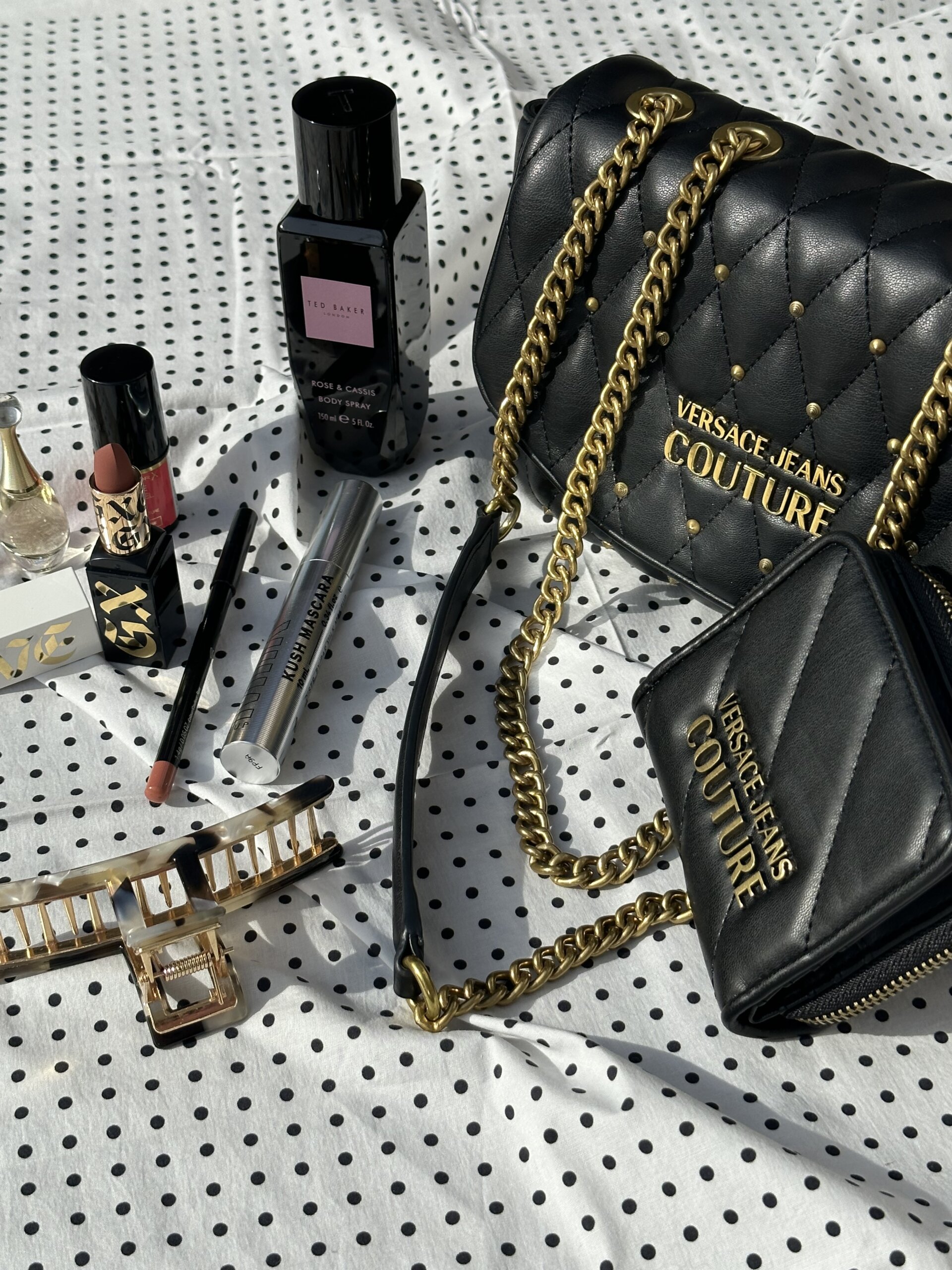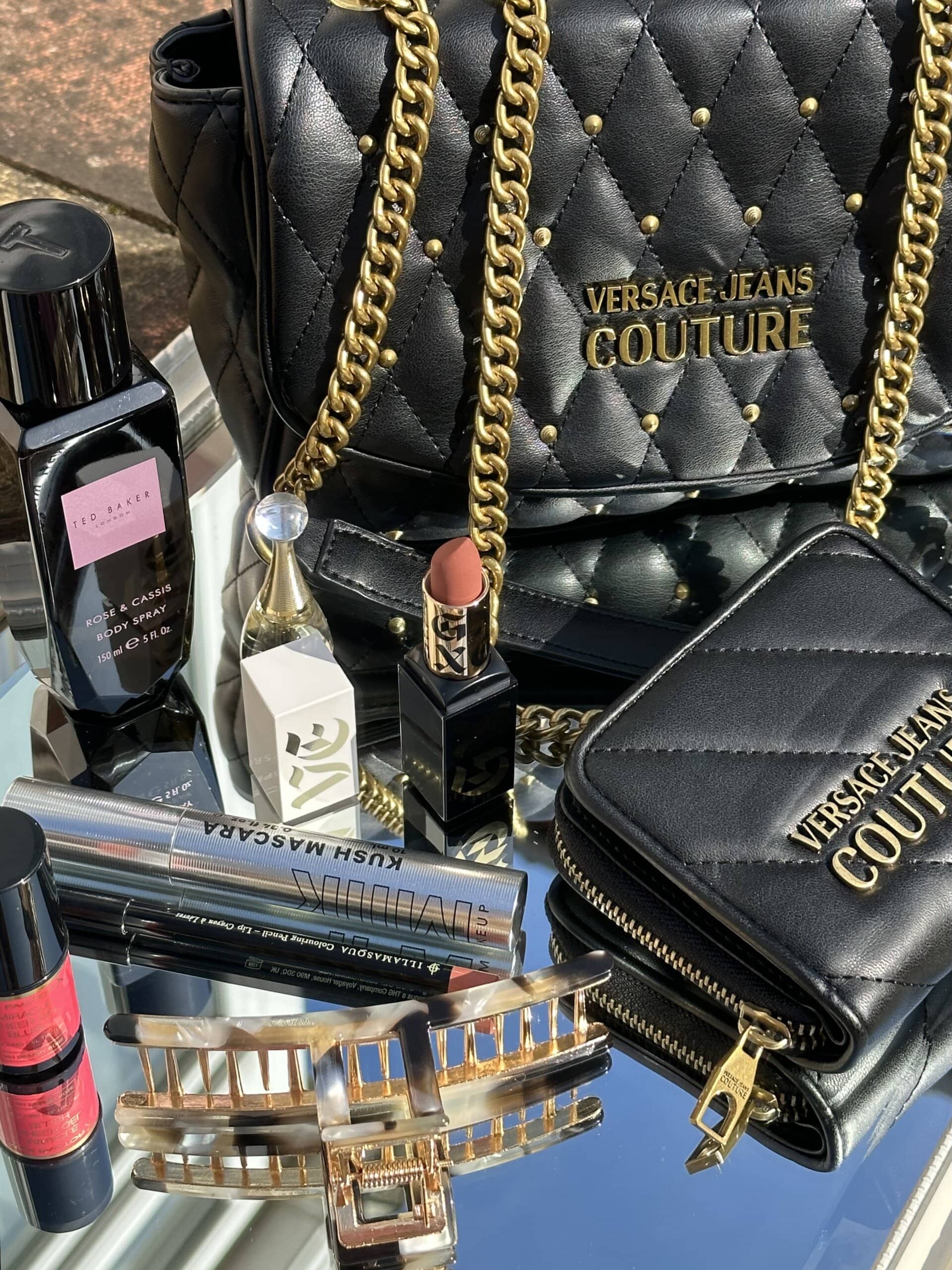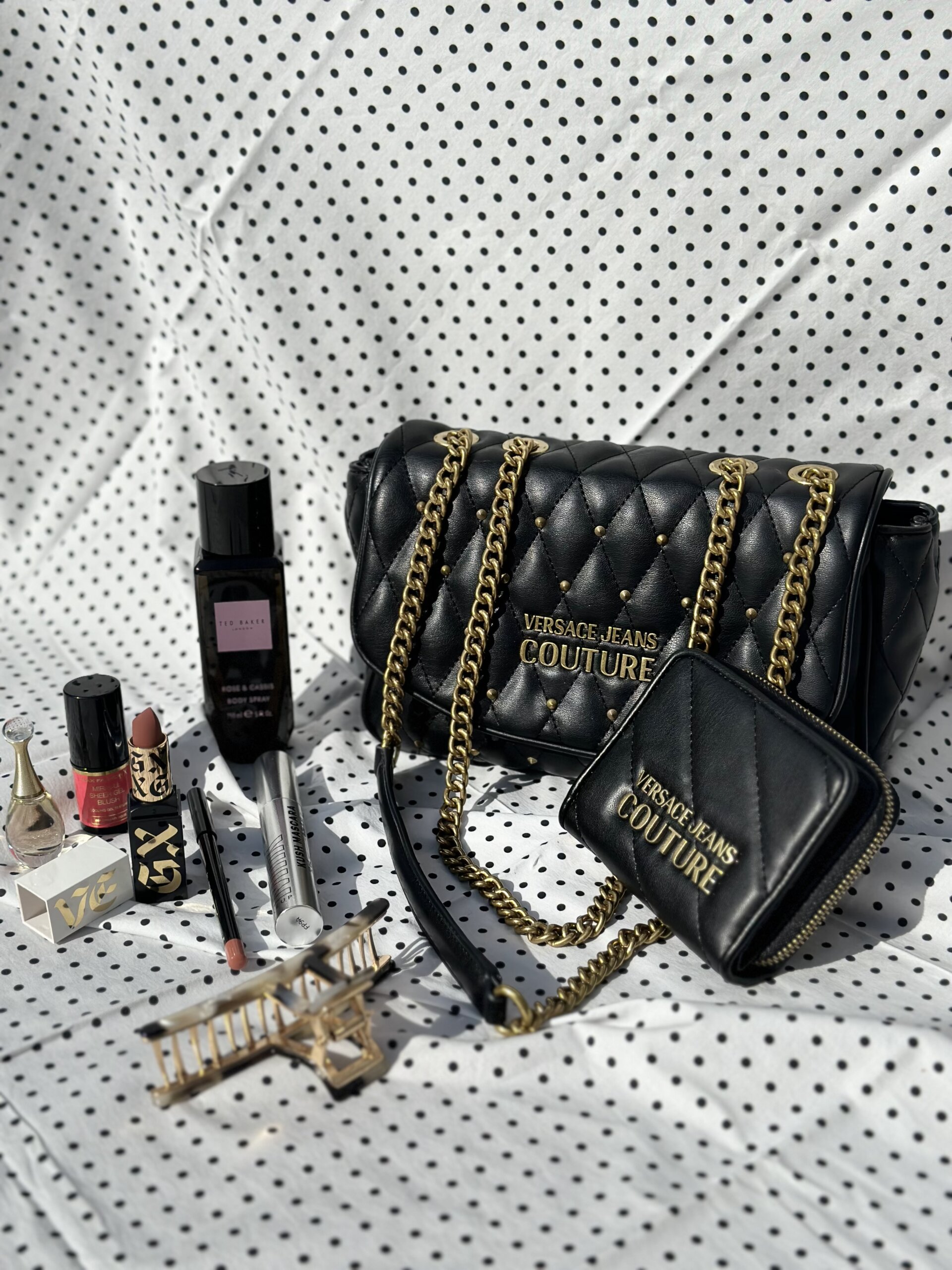 1. Undoubtedly I need my "Versace couture mini purse", and the greatest part is that it matches. They can be handy for carrying a variety of small personal items, including paper currency, credit cards; identification documents such as driver's licenses, and many more.
2. I adore beautiful scents! "Ted Baker – Rose and Cassis" is one of my favourite perfumes; it's so delicate and floral that it generally fades over the day. I have to therefore reapply which is why I carrying it in my bag.
3. If you wear makeup, it's always a good idea to carry a few items around with you in case you need to touch up throughout the day. This can include mascara, lip liner or lipstick.
4. "GXVE matte lipstick in the shade "tragic me" has become my absolute obsession." The long-lasting, velvety-matte texture looks gorgeous on the lips. Additionally, I don't need to look in a mirror to put it on which is an absolute win.
5. Hair claws can come in handy in an emergency for bad weather, wardrobe malfunctions, or an unplanned trip to the gym. However, if you have short hair, it could also be a good idea to throw a few bobby pins or clips into your daily bag.
To buy the products used in this shoot please visit: Versace-Bag Versace-Wallet Makeup-Mascara Makeup-Lipstick Makeup-Lipliner Makeup-Blush TedBaker-Fragrance Mini-Dior Hair-Claw