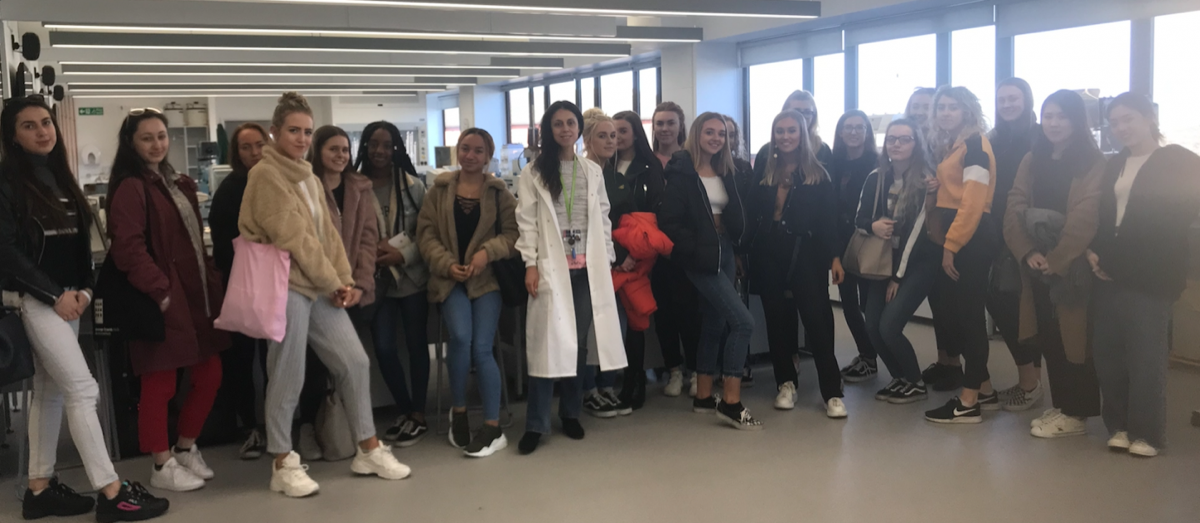 First year fashion journalism students have been discovering how beauty products are created and what ingredients go in their favourite cosmetics.
The group visited the cosmetic science laboratories at University of Sunderland's city campus where they sampled body butters, oils, creams and make-up.
The products had been formulated in the labs by students on the university's Bsc (Hons) Cosmetic Science programme.
Fashion journalism student Brooke Murphy said: "I found it very helpful and insightful to learn about how the make-up products we use on our faces almost everyday are created and how important it is to always check the ingredients in the make-up that you purchase."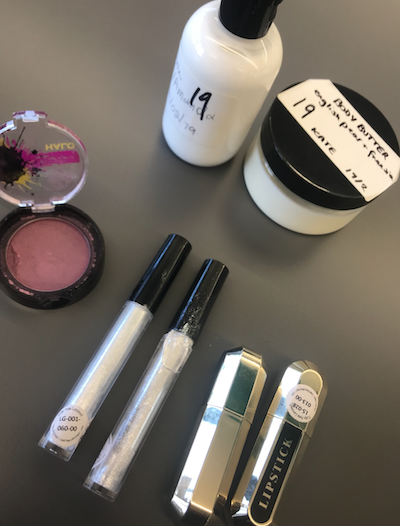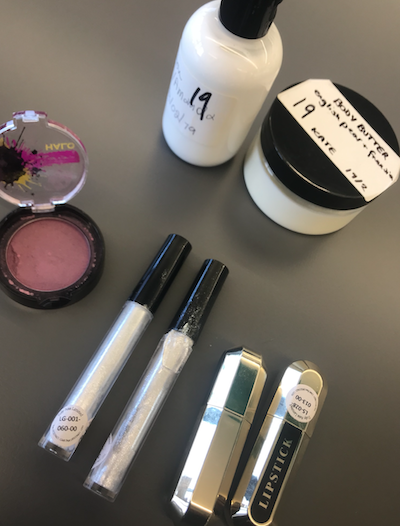 The three year cosmetic science course allows students to undertake an in-depth exploration of formulation, dermatology and professional practice in the cosmetic industry.
Last year students on the course, along with Programme Leader Dr Kalliopi Dodou,  took part in a BBC documentary, The Truth About…Looking Good.
The programme explored the scientific evidence behind claims made on beauty products promising to improve and transform – which the UK spends over £9billion a year on.
Dr Dodou said: "There is plenty of scope for ever more effective beauty products thanks to the real scientists involved in their research and development – who are very likely to emerge from the University of Sunderland."
Journalism students viewed machinery used to formulate beauty products and also tested out the moisture levels in their skin using a special lab tool.
First year student Caitlyn McAdam said: " I really liked being able to test the products and learn what went into making them and the equipment used such as the mixer to make different lotions and creams. I am looking forward to next semester when we have the opportunity to make the products ourselves and being able to review them."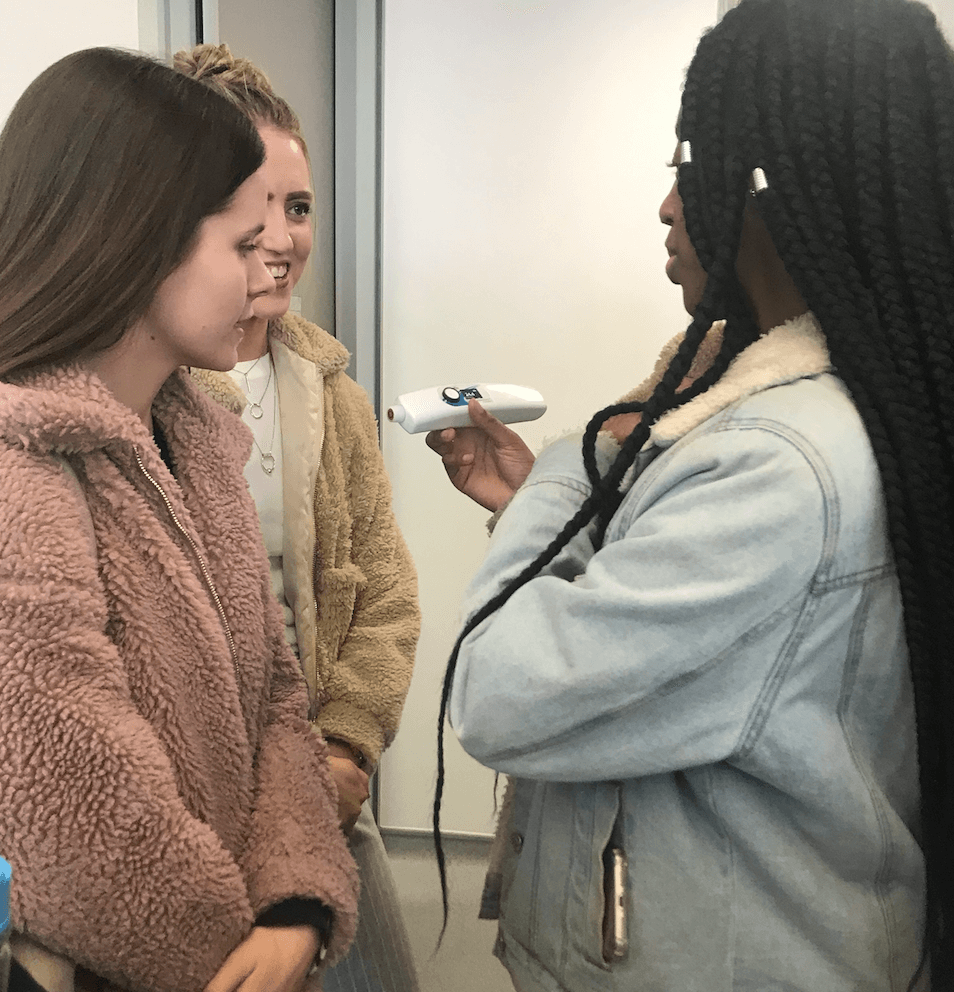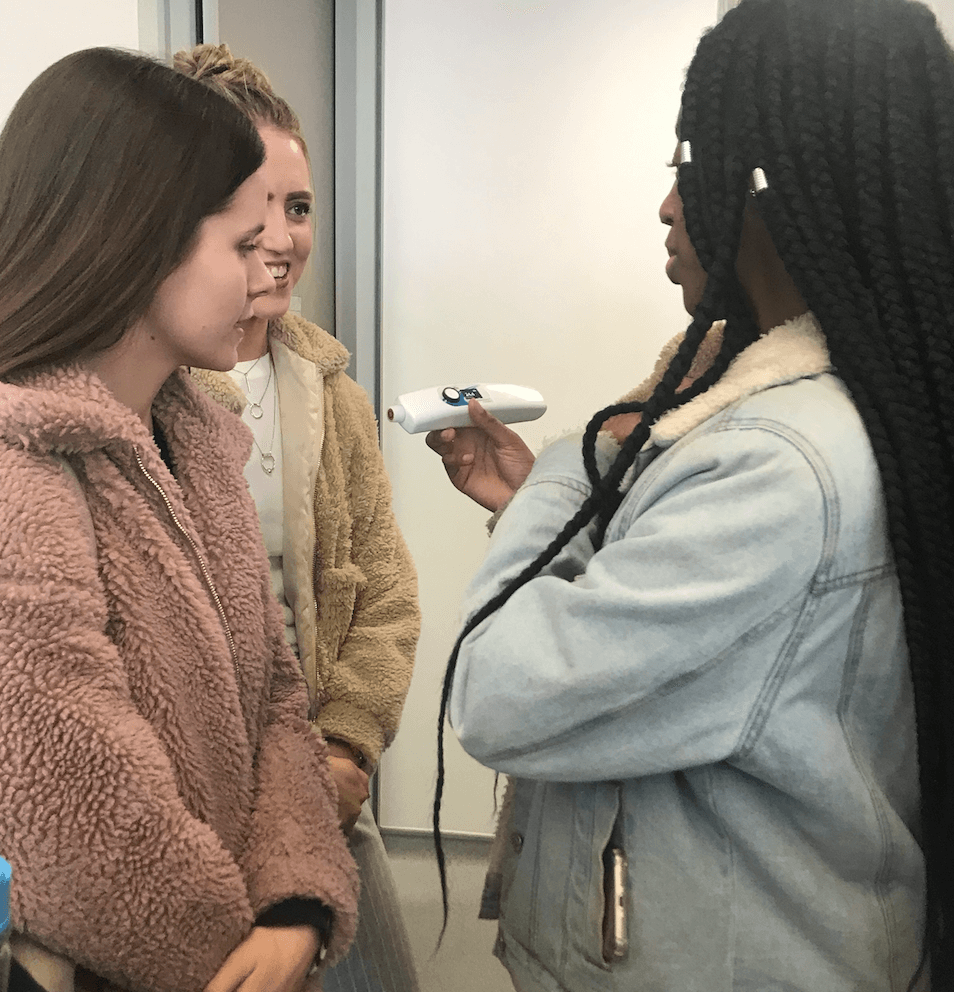 The visit was set up as part of a first year module introducing students to the skills of a fashion journalist which includes lectures and workshops on beauty writing.
Liz Lamb, a senior lecturer on the BA (Hons) Fashion Journalism programme, said: "Many of our students  have never set foot into a laboratory so this was a great experience. A lot of them have a keen interest in both beauty and fashion and it is really important as journalists that they find out the science behind the products they are writing about it."
Cosmetics and lotions produced in the labs  are not available for sale as a manufacturing licence is needed to sell to the public.
To find out more about Bsc (Hons) Cosmetic Science visit https://www.sunderland.ac.uk/study/pharmacy-pharmaceutical-and-cosmetic-sciences/undergraduate-cosmetic-science/