Annakiki brought out all the stops on this year's Milan runway with a mixture of looks, prints and of course, colours – with some outfits hinting at an 80s vibe.
All the designer's outfits were evening wear like a pencil skirt and blazer, or they were casual like hoodie and trousers. The looks had different trends embedded in them. For example, one look had a snakeskin skirt with a fur neon coat. Another was a metallic skirt suit accessorised with a snakeskin bag and boots. There was a variety of different type of clothes ranging from dresses, skirts and trousers to unitards and coats.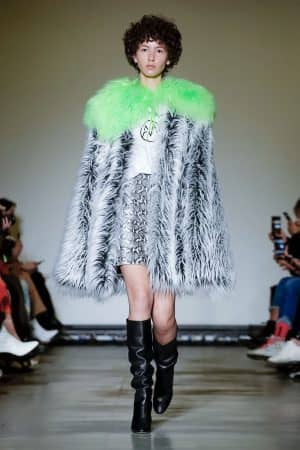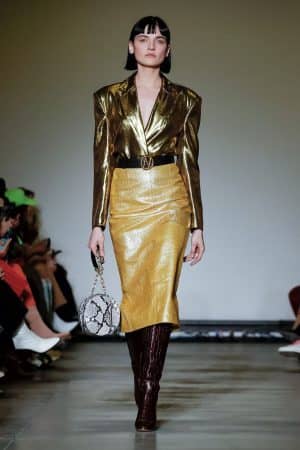 Luca Bruno/AP/Press Association Images
Oversized was a major trend throughout the whole show, most of the jackets were bigger sizes with extravagant shoulder pads, bringing back the 80s vibe. Some looks really took it back to the past like the lilac oversized trench coat with puffed sleeves and bright yellow gloves. This screamed 80s and would've been very popular at the time.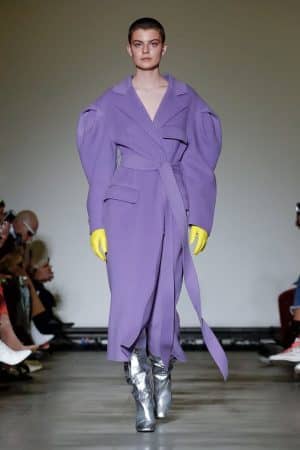 Luca Bruno/AP/Press Association Images
The collection included a lot of bold bright colours. One look had neon orange wide leg trousers with a lilac turtle neck topped off with a cheetah print trench coat. Other looks only had a pop of colour. For example, one outfit had a black oversized monogrammed hoodie with a metallic pink pleated skirt.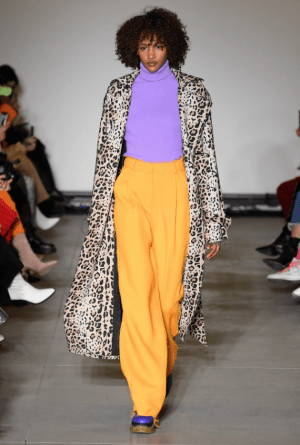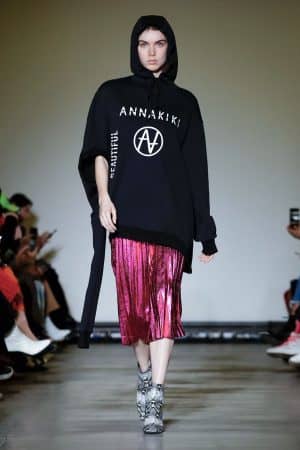 Luca Bruno/AP/Press Association Images
Keeping with the trends, the designer had a lot of animal prints. It varied from snakeskin, leopard, cheetah and zebra. There were also traditional prints like the grid print. One outfit was solely a purple and blue grid print suit. What stood out about this look was the arms. They were puffed out but in a structured waved way.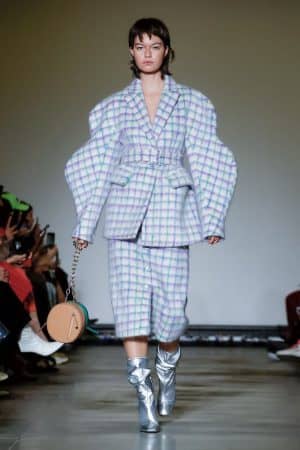 Luca Bruno/AP/Press Association Images
Overall, Annakiki's ready-to-wear fall/winter collection knocked it out of the park with the use of bold bright colours and the use of different prints; all of which are keeping on top of the trends. Let's see what Spring/Summer 2020 brings.