Exclusive events and a goody bag each, some canapés and glass of champagne (preach). Spa treatments and make-overs galore, these are a few of my favourite things!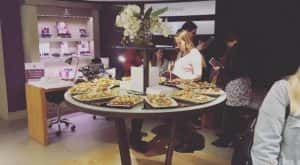 5:30pm sharp. Greeted by the very welcoming PR & Marketing Manager of John Lewis, Jane Mathewson who took our names and our coats. We then entered a beautiful, atmospheric cove of allure. A room filled with gossiping bloggers, delicately presented canapés, live and elegant acoustic sounds, a glass of fizz and an overly-generous bag of goodies!
As if this wasn't tantalising enough, I then discovered a perfect alignment of delicious macaroons, placed ideally next to three perfectly wrapped gifts. The lovely Clare Meadows; Beauty Retreat Manager,  then individually welcomed each and every guest to the event, which really made the event feel professional, organised and personable.
After introductions to the hosting members and a welcome for all the bloggers, Clare explained a detailed proposal of the nights affairs.
The evening of treatments began with a relaxing and most exemplary Neck & Shoulder Massage by L'Oreal Paris owned band Decléor. Not only the brilliantly talented beauty therapists, the soothing atmosphere, the engaging scents of oils and balms, and the consultation were all outstanding. For those ten minutes, we were in a Spa in Bali.
Our Spa treatments did not finish there, as we were then lured in by an enthusiastic and us unique and individual skin consultations, in order to embracing Liz Earle representative. The lady then gave determine the complete skincare routine. A hand demonstration was conducted and the scent of luxury was stained on our skin.
It was now time for the beauty concessions within John Lewis to be stormed by bloggers. Our first stop was at the Benefit Brow Bar, and how glad we are that it was! The woman holding the fort at the Benefit concession was both inviting and passionate about her showcasing products. After my plus one received her Perfect Brow she was starstruck at the difference, a purchase had to be made.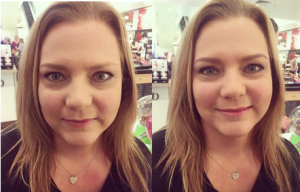 A quick glance at our own personal program, an opportunity was upheld that could simply not be missed. A Complimentary Hair Styling by GHD. After presenting us with the new member of the GHD styling collection, the most delightful design of hair fashion was created. Priced at £95, the New Seasonal Exclusive Contour might be my new favourite look.
Finally, it was time for the Prize Draw. The final segment of lavishness to close an evening of luxury. The unbelievable prizes were something that made every single person stand in awe, waiting cautiously to hear the reveal of a number. Three prizes were to be won; Charlotte Tilbury products worth £355, Molton Brown Body Care products worth £154 and Trilogy Skincare products worth £81.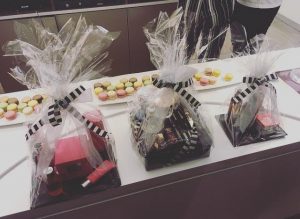 This event was full of luxury, exclusiveness and each Beauty Counter and Spa Treatment was something of first-class. I am positively dying for an invite to the next successful John Lewis Event in Newcastle.
Check out our slideshow of last nights highlights: