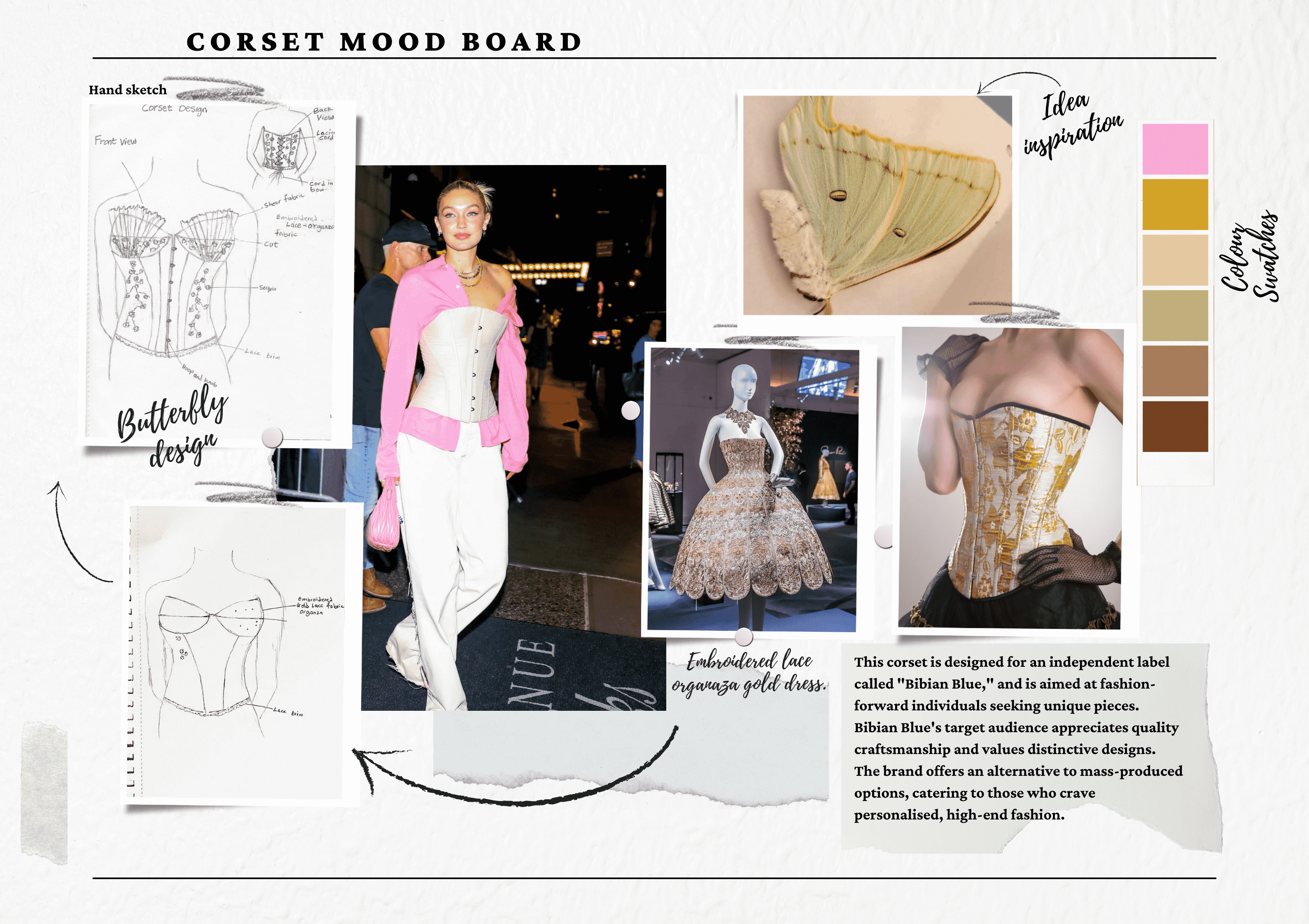 Images: Alamy
There is a lot of controversy behind the corset in fashion history. In the 1700-1900 centuries corsets were believed to be an instrument of torture and a major cause of ill health, and even death, but corsetry has continued to be in fashion
According to Valerie Steele,  author of The Corset: A Cultural History, even when it appears that some women did experience the corset as an assault on the body, the corset also had many positive sides such as social status, beauty, self-discipline, and erotic allure.
Tasked with creating my own design of a corset, I researched key periods in corsetry fashion history and noticed that designers have always had some sort of corsetry designs integrated into their collections. Traditional corset silhouette designs are still the muse for modern-day designers to draw their inspiration from.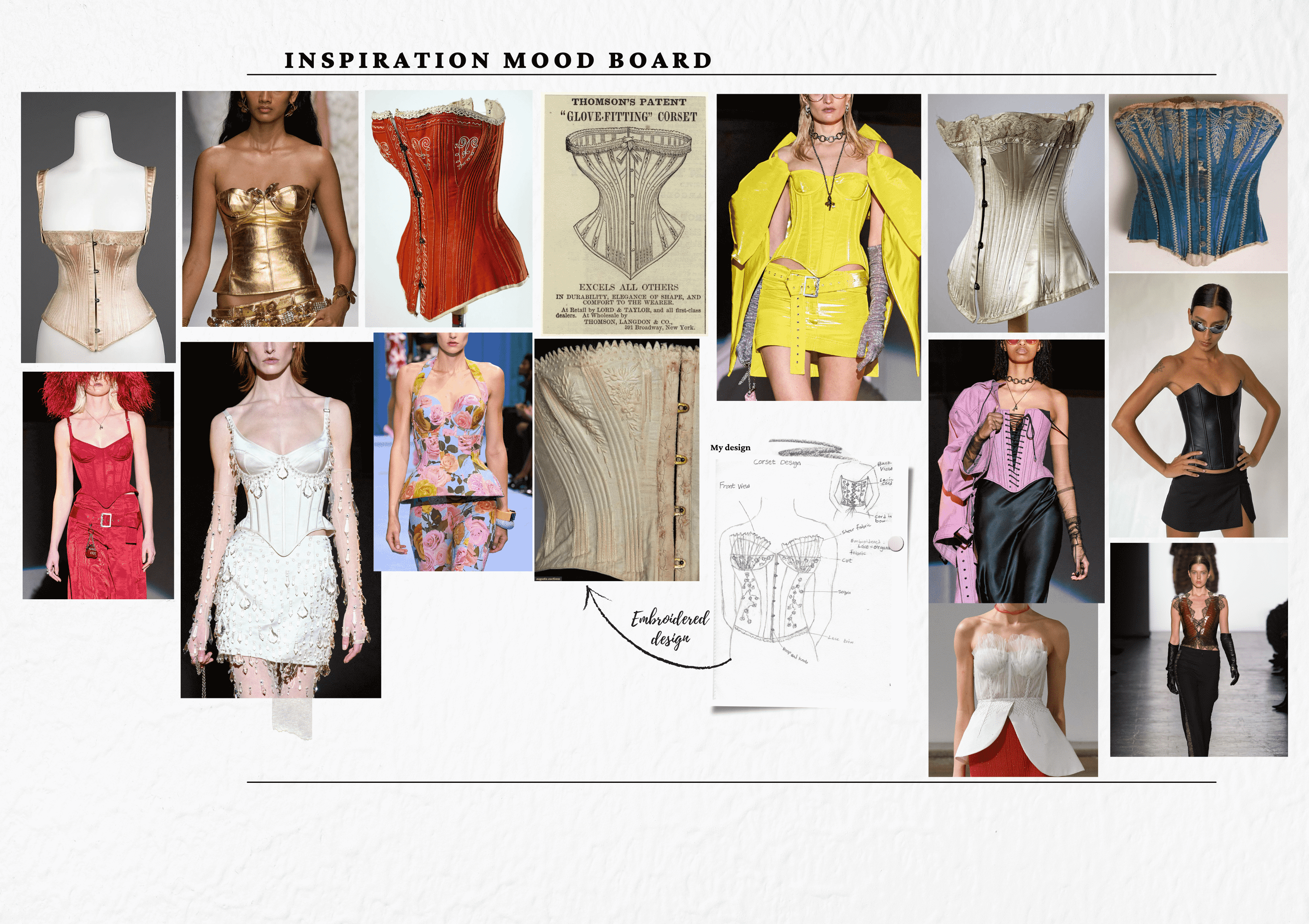 Images credit: Alamy
Designers like Alexander McQueen, Christian Dior, Vivienne Westwood, and others have all used corsetry in their designs. Celebrities and style icons are all wearing this piece of history to date on the red carpet and on runways. People wear them as everyday wear for layering, by wearing them over a button-down shirt, dress, and undergarment. Corsets are versatile and trending right now and you can find them in high street shops, not just runway custom couture.
My design was inspired by looking at some of the transitional 1800s silhouettes and the delicate beauty of a butterfly, while the intricate dotted pattern draws its inspiration from the exquisitely embroidered lace organza gold dress. My colour palette was inspired by the butterfly and the gold dress. Like the transformation of a butterfly, my creation symbolises the evolution of elegance and charm, combing nature's grace with the artistry of human couture.
This corset is designed for an independent label called "Bibian Blue," for ss2024, and is aimed at fashion-forward individuals seeking unique pieces and a boost of confidence. Bibian Blue's target audience appreciates quality craftsmanship and values distinctive designs. The brand offers an alternative to mass-produced options, catering to those who crave personalised, high-end fashion.