We had the trend of tropical barbecue so decided to go summery and casual within the Red Herring brand. We picked a white shirt with tropical birds on it, and paired it with navy blue shorts. The navy darkened the outfit a little and complemented the navy in the shirt. We then paired these with a grey hoodie, to add a little bit of warmth for when it gets cooler on a summer night. We wanted to add a little bit more colour to enhance the tropical trend, so finished the outfit off with a nice yellow backpack, complementing the colours of the birds in the shirt.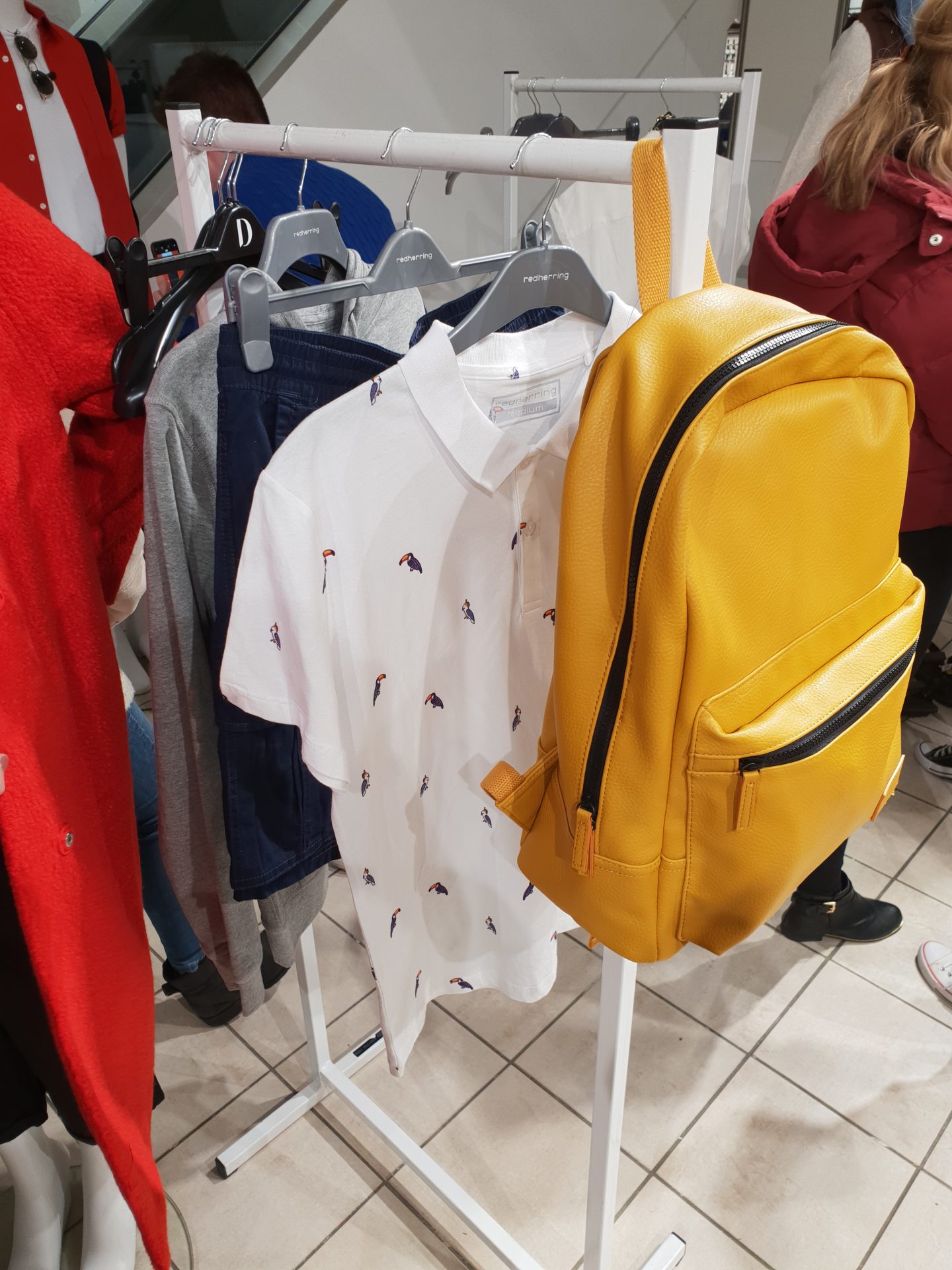 Shirt: Redherring – £20
Shorts: Redherring – £25
Hoodie: Redherring – £25
Backpack: Redherring – £35
All products available at Debenhams, The Bridges, Sunderland. Also online at debenhams.com.
Styling by Shaun Mills, Emily Addison, Beth Walton, Aaron Cooper.