Scarves are usually worn around the neck with easy tie or a simple bow. But there are hundreds of ways how you can step up your style game with a simple long-enough scarf. At Fashion North, we spent a few hours in our photographic  studio styling three easy ways which can perk up your daily outfits. See the photos made by Fashion North team.
1.Hair bow scarf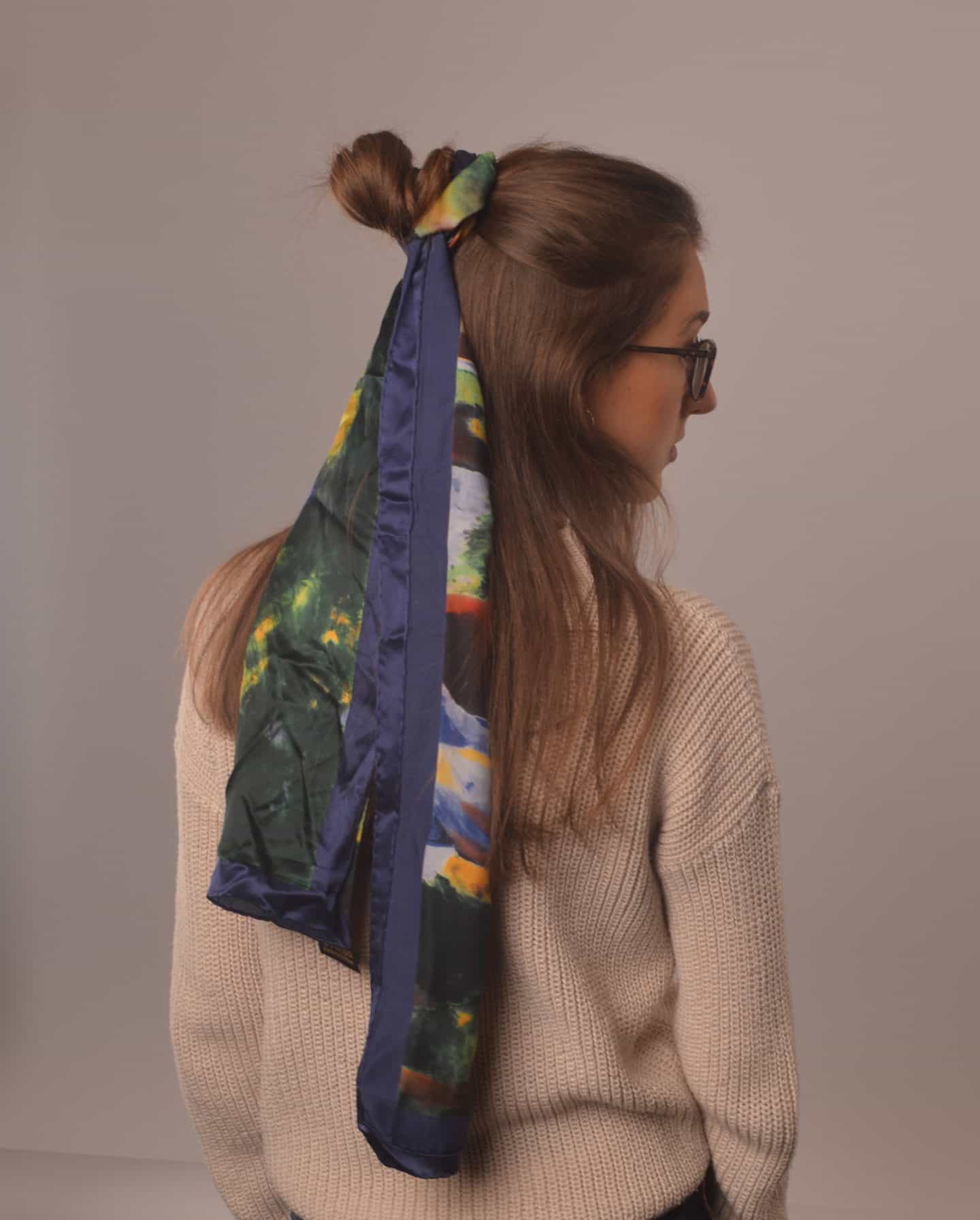 Let the scarf fly around together with your hair. Make a little hair bun and tie the scarf around it. Customise the length by tying under or above the hair bun multiple times. You can go for the same lengths as your hair, leave it little bit shorter or, for girls with shorter hair, don't be afraid to leave it longer. Just play around and find out what you like the most.
2. Belt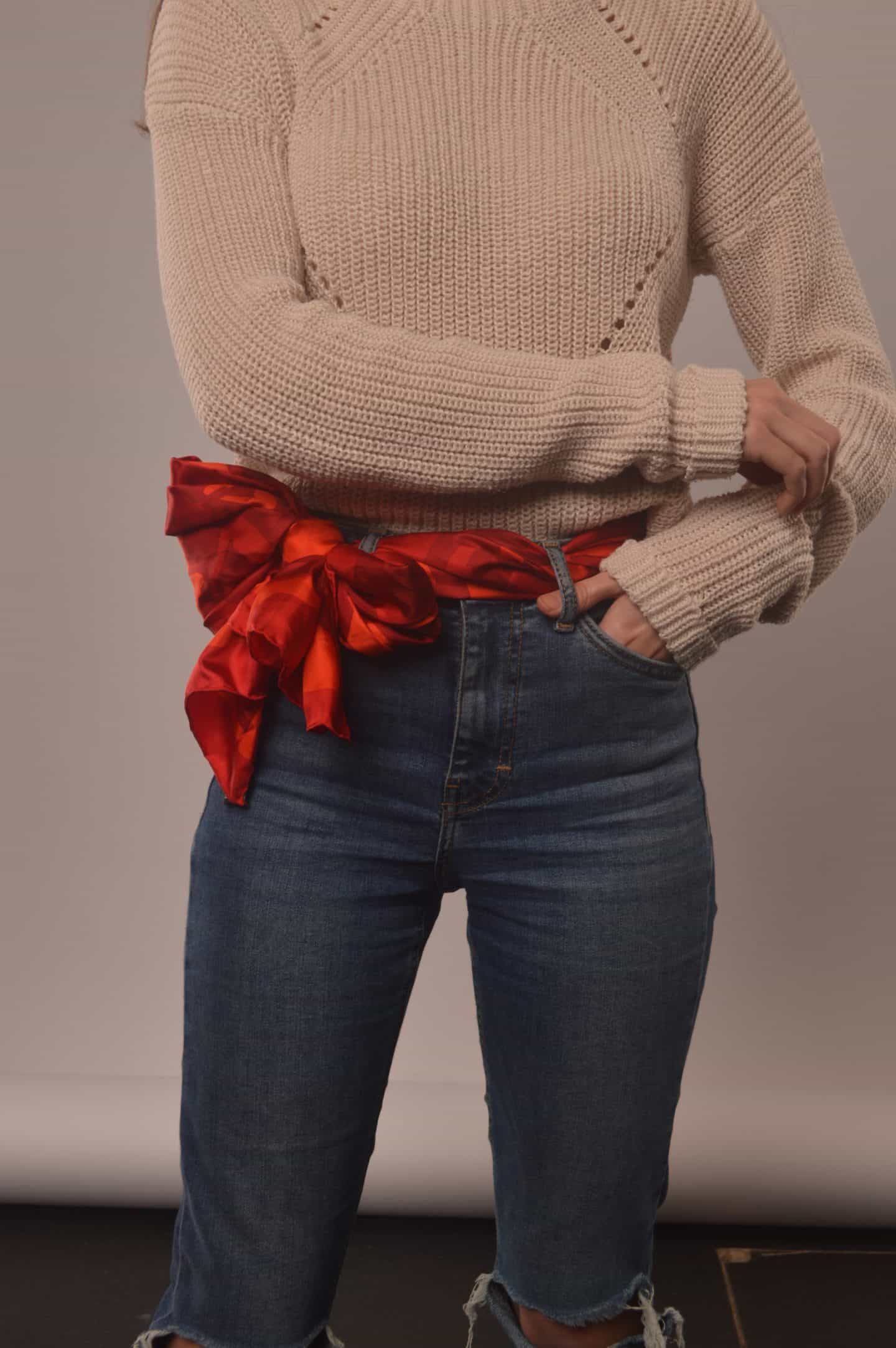 If you can't find a belt or just want to be special, then definitely go for a scarf belt. Choose a colour which brightens your outfit. Simply thread the scarf through the belt loops on your jeans or trousers and tie it as a bow on the side or leave it loose. The choice is yours.
3.  Coat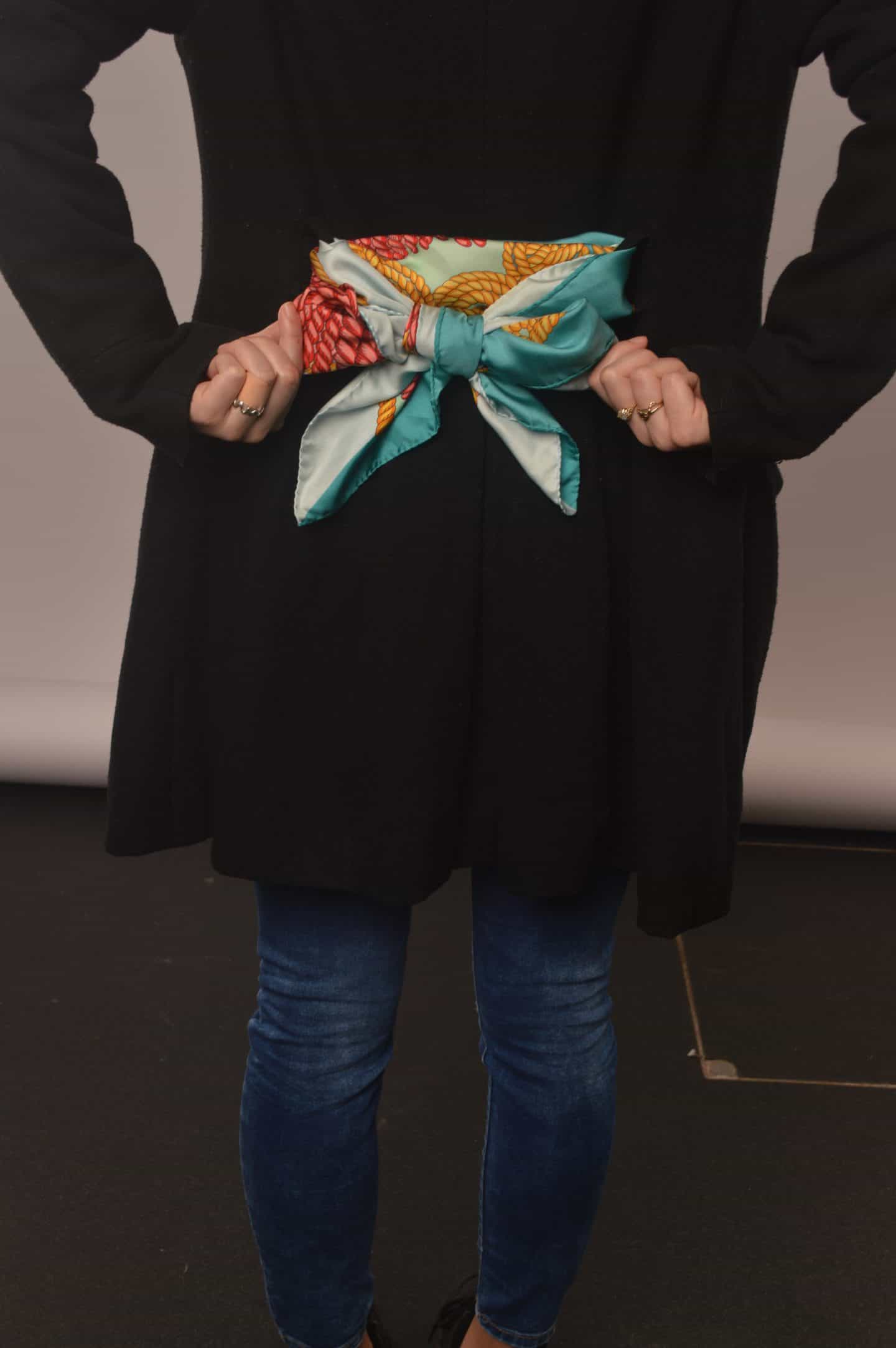 Why not cheer up the back of a basic black trench coat with a colourful scarf? Thread the scarf through the belt loops and then return back and make a simple bow. Works also with looser or a longer scarf. Recommended for sunny warm days as, for the right effect, the front of the coat can't be buttoned up!
Do you have any favourite way to style a scarf? Let us know on our twitter @fashion_north! Also if you decide to style yourself using our tips send don't forget to send us a picture or tag @Fashion_North your Instagram story.