A young Vogue-featured fashion designer has launched the North East's newest sustainable online fashion brand.
Hannah Wilson, 25, from Washington has taken the plunge and created her own independent, online fashion company – Harlow Collection.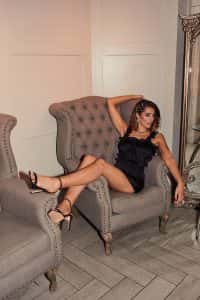 Harlow Collection features a range of classic, versatile and statement pieces all handmade by the founder.
The inspiration behind the sustainable vision was the increase in fast fashion within the industry. Hannah said:
"As a brand, I really want girls to wear my designs forever, quality over quantity always."
The AW19 collection includes a mixture of tops, dresses and skirts in luxurious fabrics such as satin, crepe and hounds tooth. The price point starts at £45 for a top and up to £100 for a dress.
Hannah said: "Ideally the pieces will last in your wardrobe, there is minimal waste because I make sure of it. I hand make all of the pieces myself."
According to statistics from The Waste and Resources Action Programme (WRAP), an organisation that works with governments, businesses and communities to delivery practical solutions to improve sustainability across the UK, an estimated value of unused clothing in wardrobes is £30billion.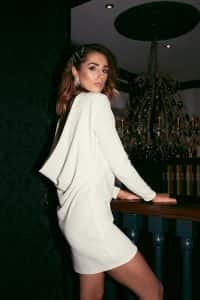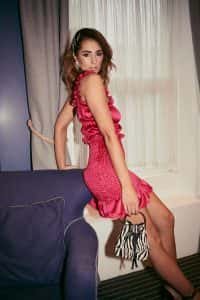 It is also estimated that £140 million worth of clothing goes into landfill each year and is more detrimental to the environment than flying in an airplane.
Carole Watson, University of Sunderland's Fashion Journalism Programme Leader and previously the Deputy Editor of Grazia Magazine, said: "Finally everybody is talking about sustainability. Even our students are really conscious that fast fashion is a bad idea."
Hannah has previously been featured in British Vogue as part of their new designer profile segment. She was approached by a representative for British Vogue via Instagram.
"I had subscribed to Vogue while I was in university and for my name to be printed in it was mad. It was really, really good".
"The decline in the high street stores has enabled a huge increase in popularity for online only brands.
"90% of the time I shop online, it's such a saturated market online so you really have to stand out. The drop in the high street will drive more interest online but it will drive more interest to everyone."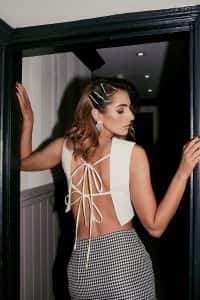 Carole Watson added: "The brand needs to get a lot of publicity and today that doesn't necessarily mean celebrities wearing it or getting mentions in magazines but getting in with the bloggers and influencers because they are the people influencing the market."
The vision for Harlow Collection is to evolve into a studio, acting as a one-stop-shop. Hannah's future intentions are to have a space where her customers can browse the brand on the same site as where the clothes are made and even enjoy beauty treatments opening up more creative jobs within the North East.
Harlow Collection is available using the "tap to purchase" feature on Instagram at @harlowcollection and on the website at www.harlowcollection.co.uk.