Fashion North has found the best group costumes that will have you and your friends wishing Halloween was every day of the year!
When my friend first suggested going to a Halloween party dressed as Alvin and The Chipmunks, I thought she was joking. There was no way we were going to be able to pull off dressing as furry, cartoon characters I thought. But after a failed Charlie's Angles' attempt the previous year, (trust me when I say it was the worst costume attempt we've ever made. I'd include a picture, but I've deleted them all in hope of pretending it never happened) we figured we really had nothing to lose.
I'd been assigned the role of Alvin so headed straight to Amazon to get a red oversized hoodie and some 'Chipmunk ears.' The other girls did the same, altering the colour to their chipmunk, red for Alvin, blue for Simon and green for Theodore.
Three oversized jumpers and some drawn on Chipmunk features later, we were ready to go.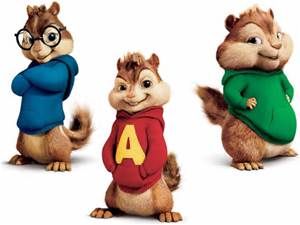 Photo credit: Pinterest.co.uk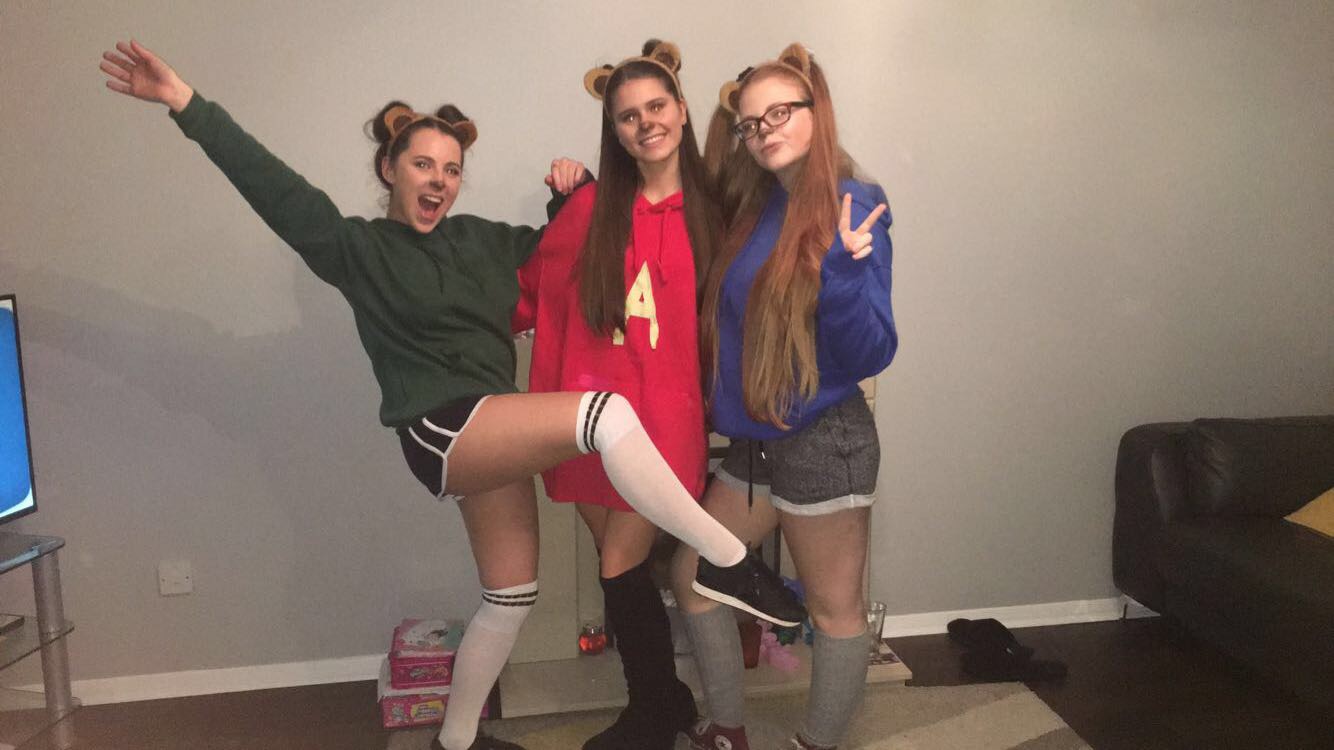 For me the best part of Halloween is being able to dress up with your besties so, if you and your friends are planning on matching your costumes this year, I have you covered!
I've been searching the internet looking for the best costumes for you and your friends to try this Halloween, and here are my suggestions:
Blair and Serena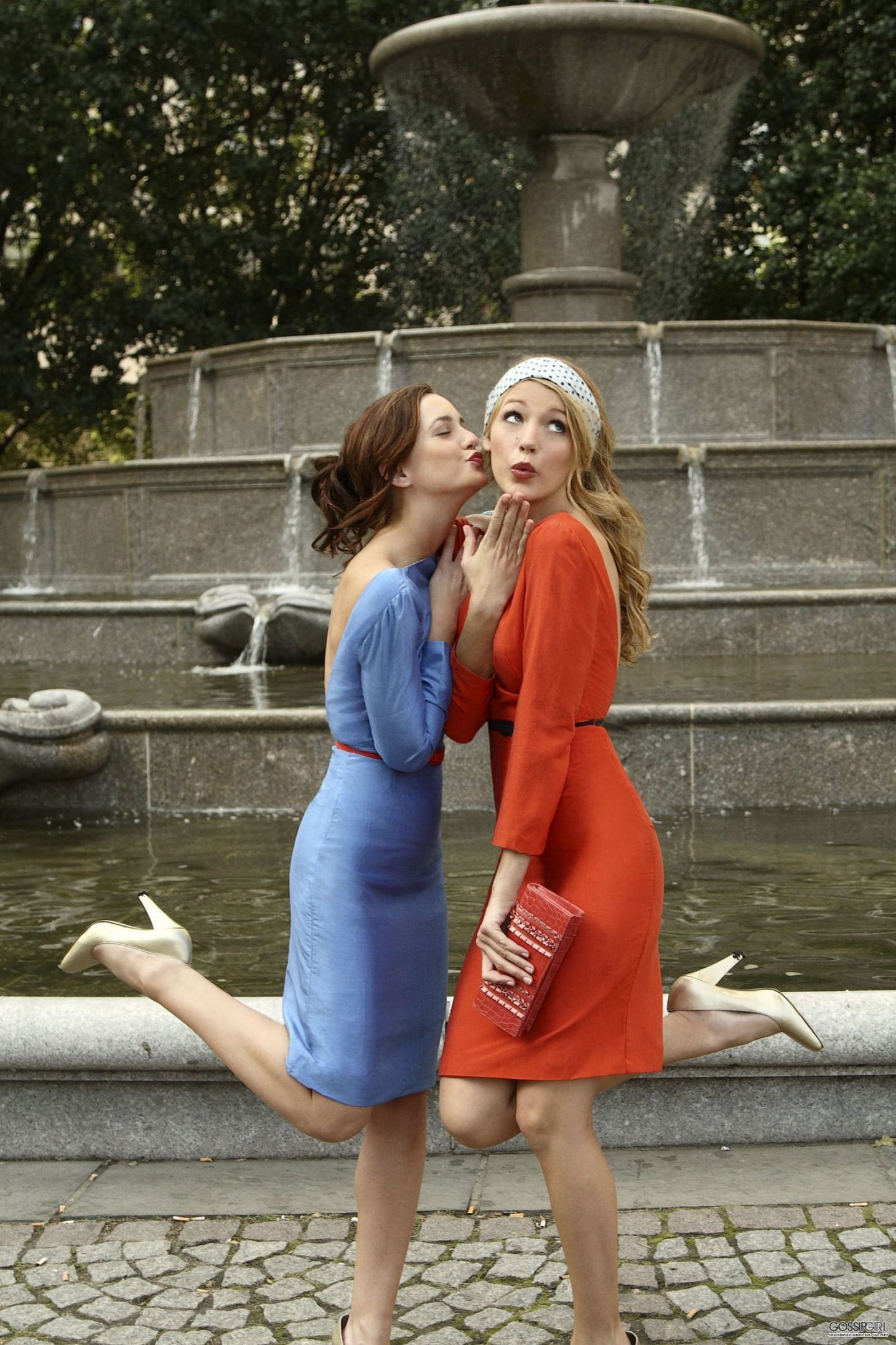 Photo credit: Pinterest.co.uk
Perhaps the most iconic friendship to have ever graced our tv screens is Gossip Girl's Blair and Serena, making them the perfect Halloween costume for you and your best friend.
There are numerous ways you can interpret this costume; however, I have based mine around that blue and red photoshoot scene, you know the one! Whilst the majority of us don't have a designer mother to steal our dresses from, Shein offers a pretty good alternative.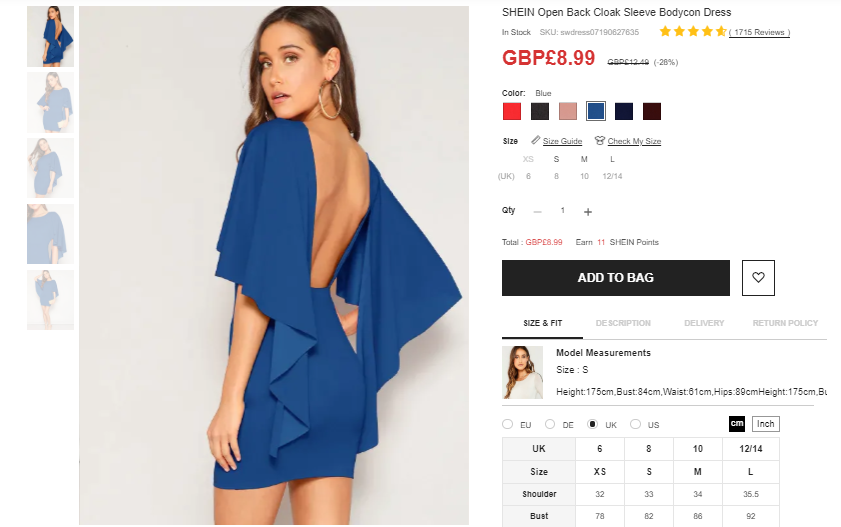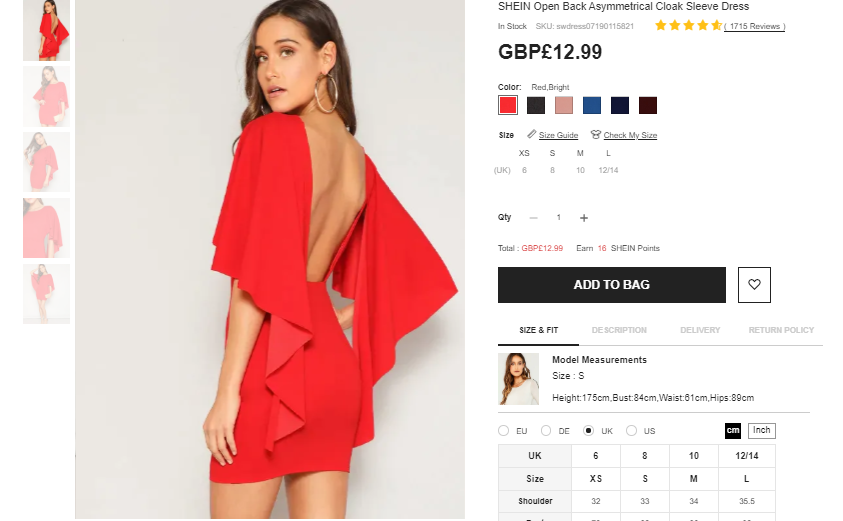 Photo credit: Shein.co.uk
You and your bestie really will be matching as this dress (£12.99) is available in both blue and red making it perfect for both Blair and Serena.
Serena just needs to add a thin black belt (Asos, £8) and a polka dot head scarf (Asos, £10).
Whilst Blair just needs a thin red belt (Forever21, £3). I would also personally add a headband to Blairs outfit as every gossip girl fan knows Blair is a sucker for one, even if she isn't wearing one in this instance.
2.  Spice Girls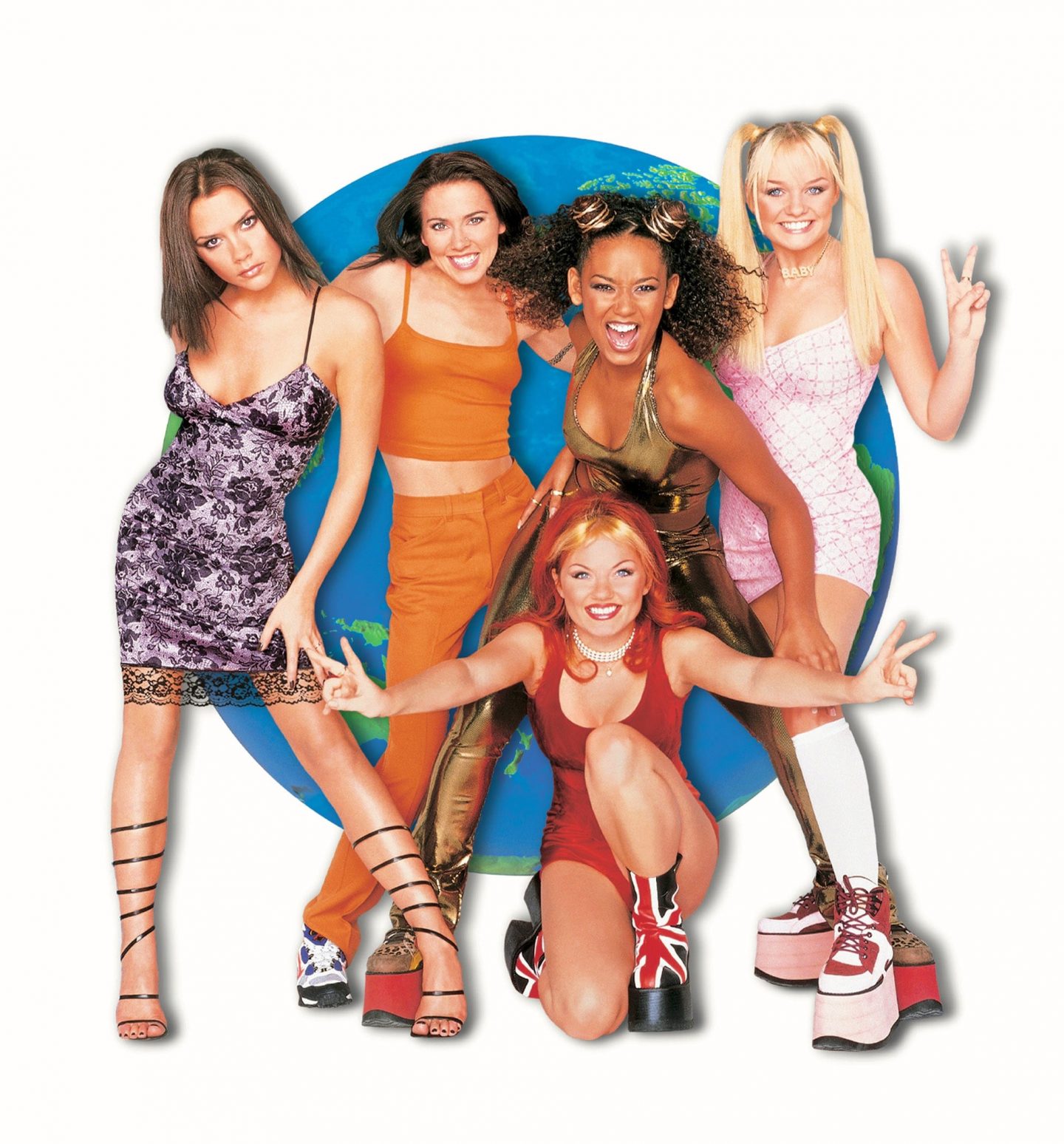 Photo credit: Popsugar.com
The Spice Girls are the perfect costume for a large girl group as they're all about girl power! So, if you 'Wanna Be' a Spice Girl this Halloween and need outfit inspiration, keep scrolling.
We'll start with Geri Halliwell/ Ginger Spice, who is best known for her Union Jack dress.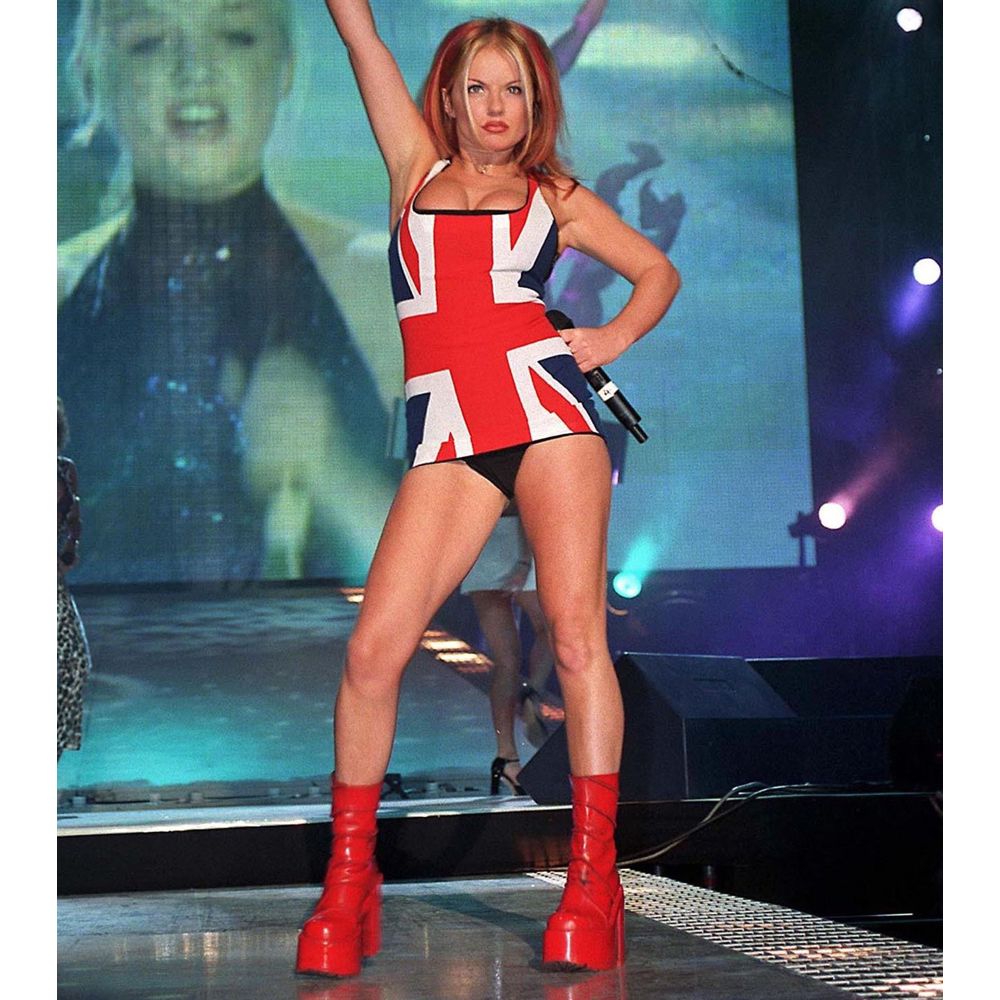 Photo credit: Pinterest.co.uk
You can buy your very own version of her classic dress from Amazon for £17.73.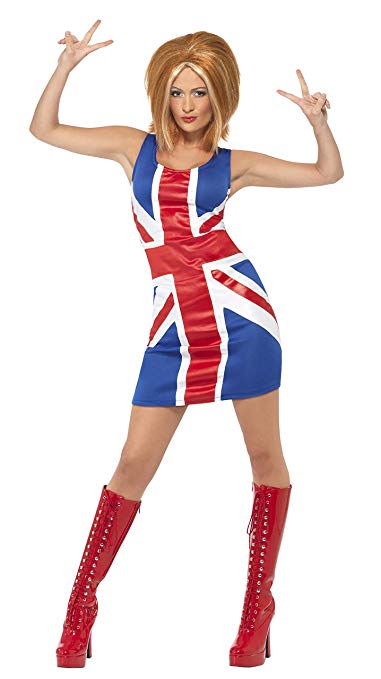 Photo credit: Amazon.co.uk
Just add some red heeled boots and you're good to go (Public Desire, £29.99).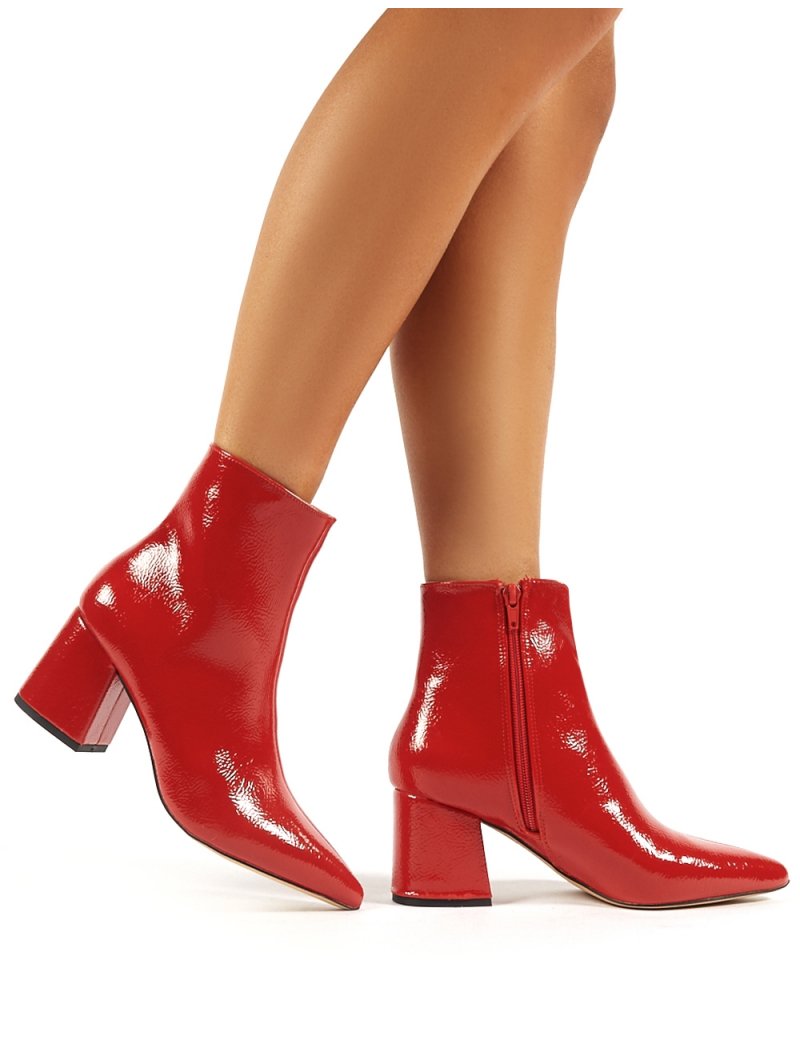 Photo credit: Publicdesire.com 
Moving onto Victoria Beckham, who back in the 90s was known as Posh Spice.

Photo credit: Pinterest.co.uk
For this costume all you'll need is a black body con dress and black stiletto heels. If you don't already own a little black dress, they're easy enough to get a hold of, however, I do recommend this one from Pretty Little Thing, for £15.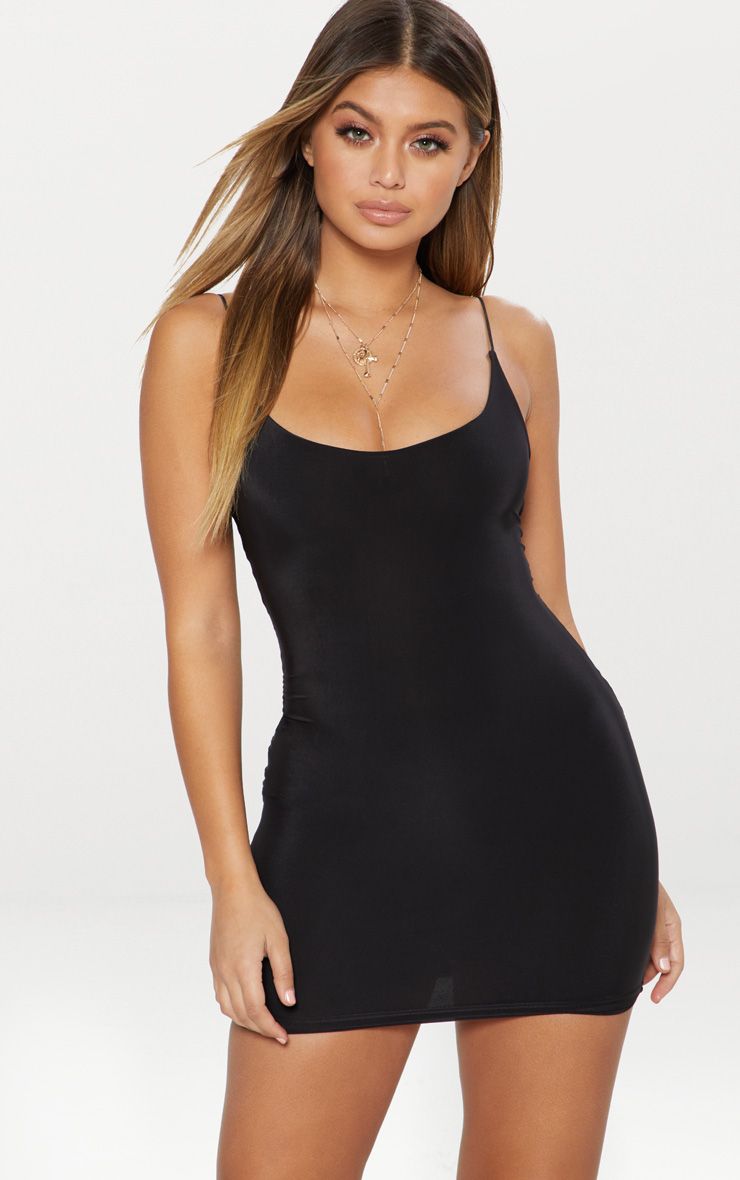 Photo credit: Prettylittlething.com
You can also find a variation of black heels over on Pretty Little Thing, such as these ones for £25.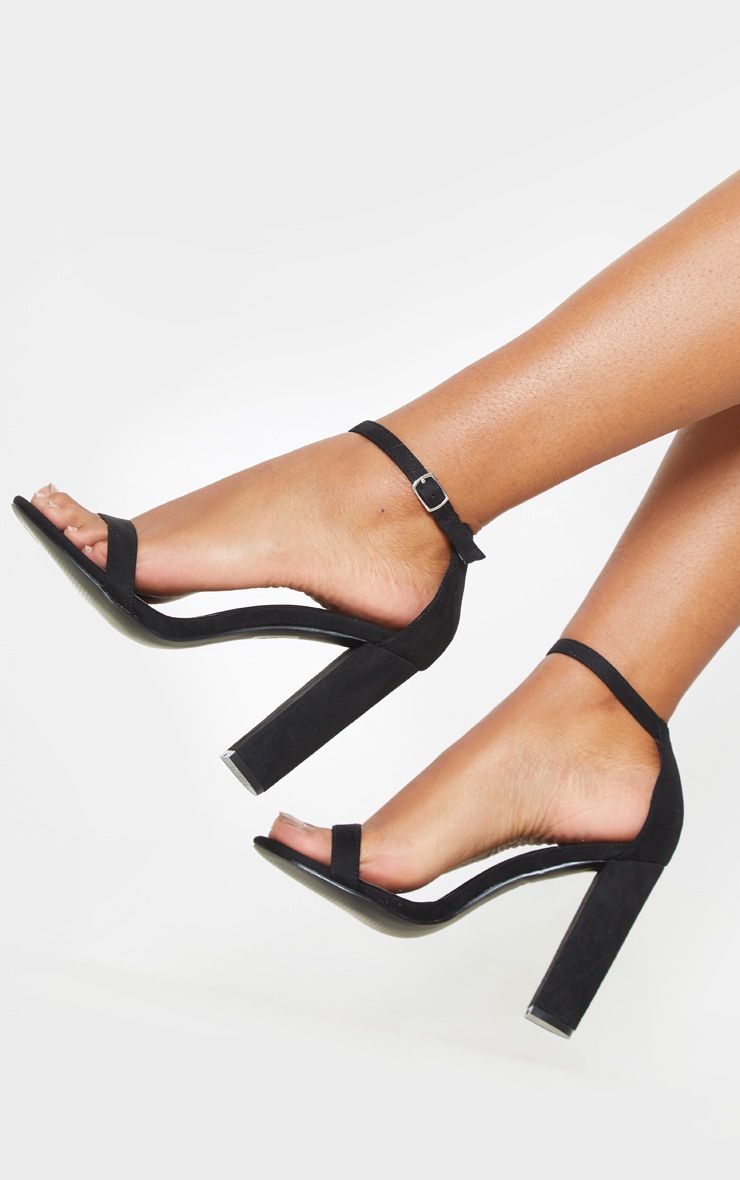 Photo credit: Prettylittlething.com 
The next Spice Girl on the list is Melanie C/ Sporty Spice, whose costume is inspired by the 'Wannabe' video.
To create the perfect Sporty Spice costume, pair these royal blue, striped joggers from Everything £5 (actually costing £5) and this neon orange high neck crop top (Pretty Little Thing, £6) with your favourite trainers and your outfit is complete.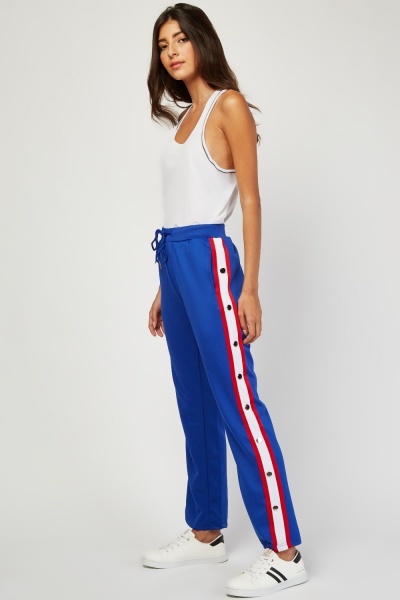 photo credit: Everything£5.com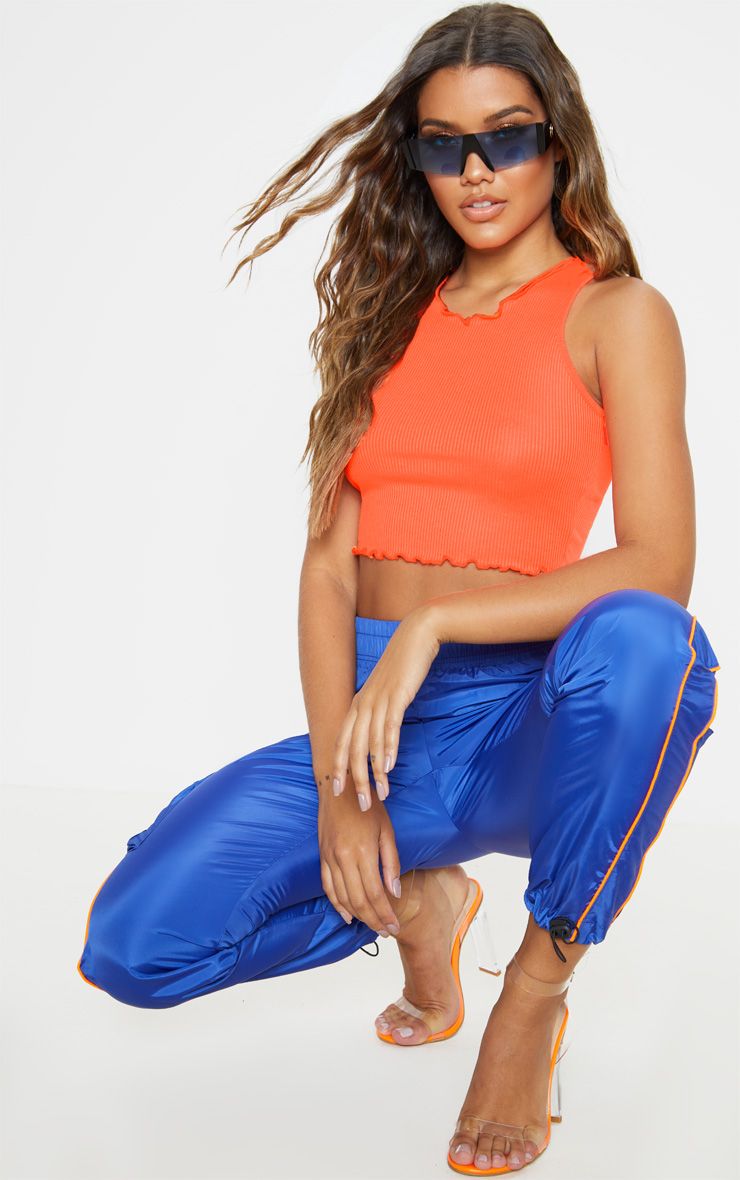 Photo credit: Prettylittlething.com
When it comes to Mel B/ Scary Spice, I Saw It First has you covered with their wide leg, plunge jumpsuit for £10.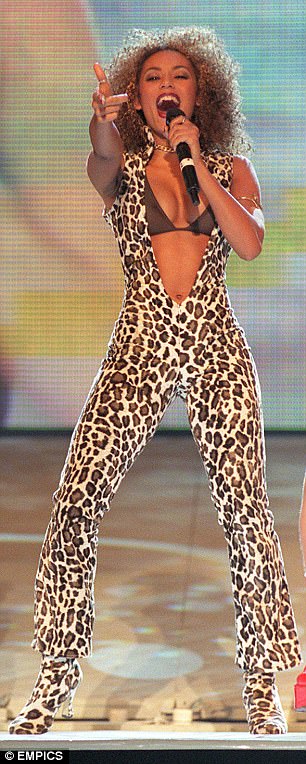 Photo credit: Dailymail.co.uk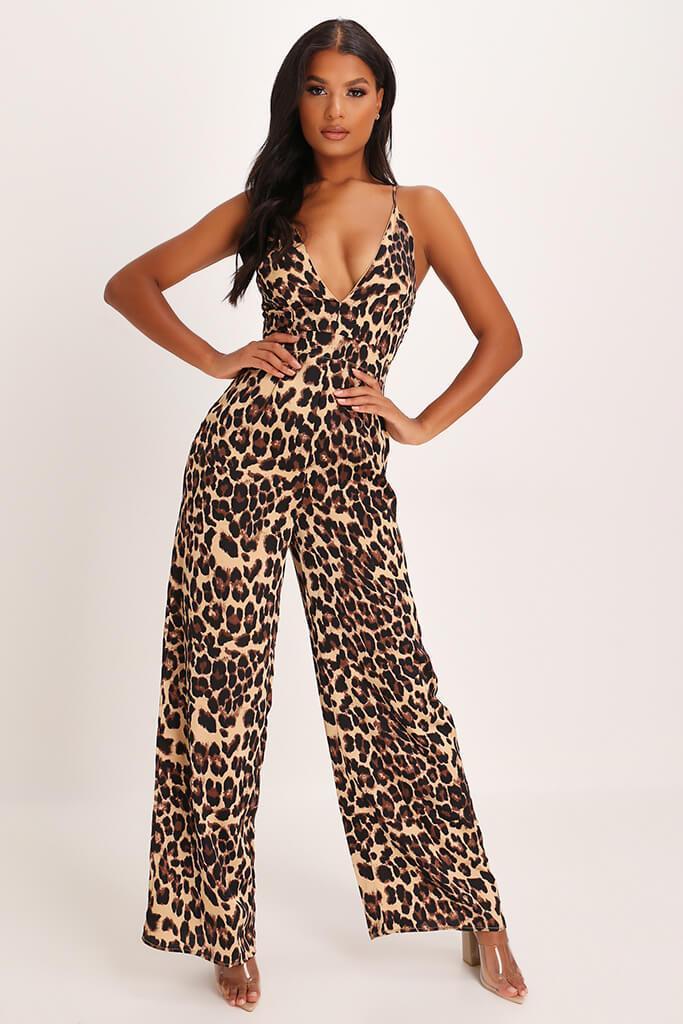 Photo credit: Isawitfirst.com
The 5th and final Spice Girl is Emma Bunton/ Baby Spice.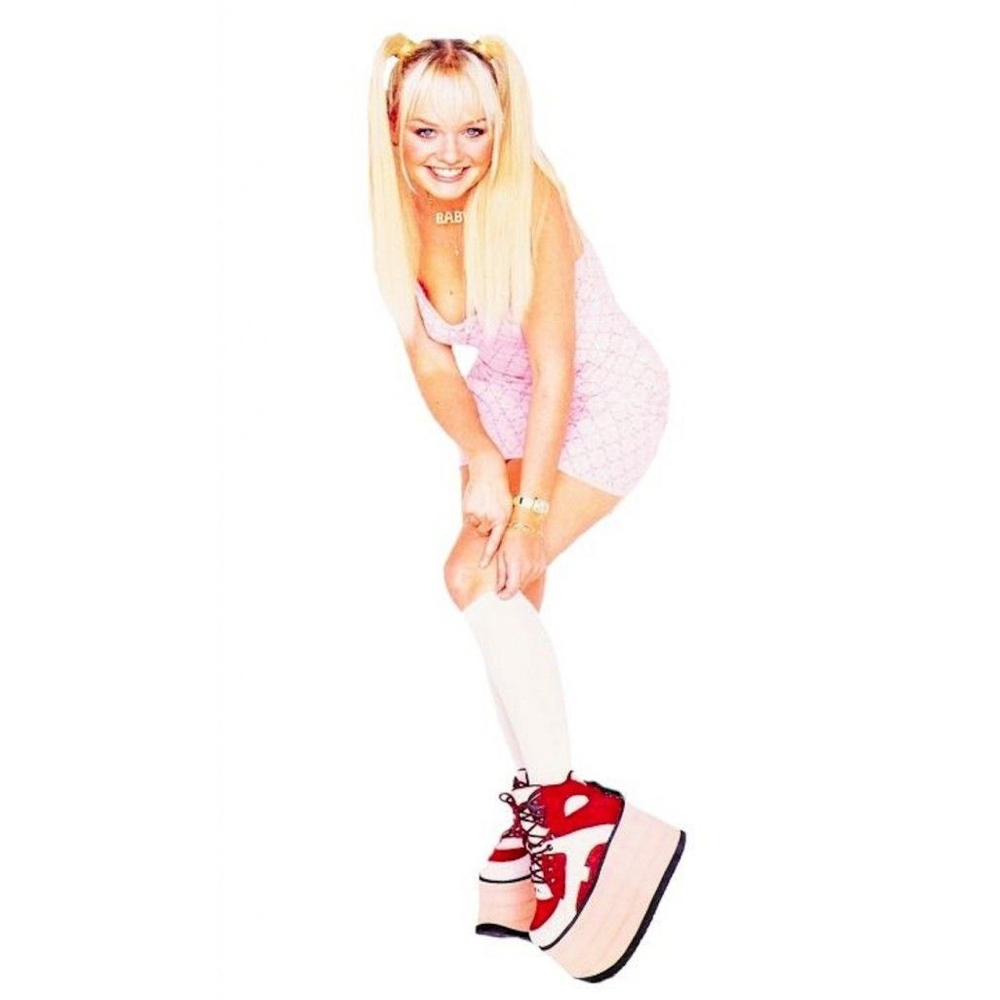 Photo credit: Costumerocket.com
This Pretty Little Thing dress (£30), is perfect for recreating Baby Spice's look.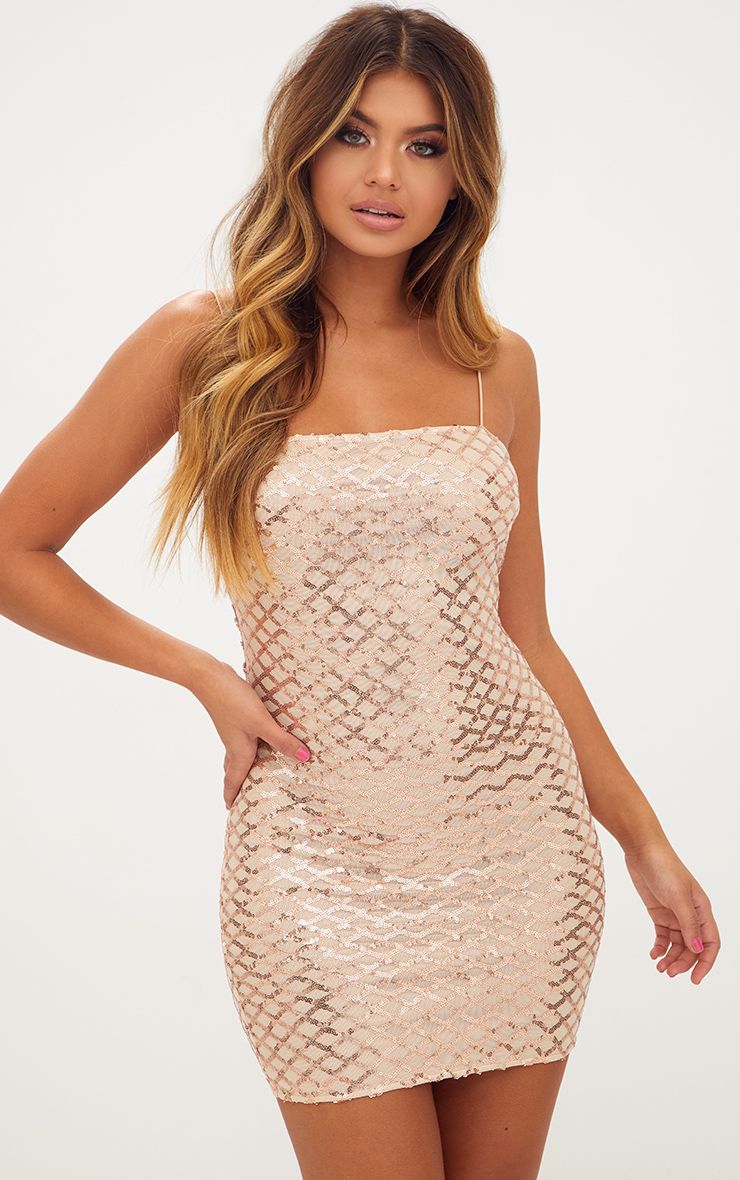 Photo credit: prettylittlething.com
Pair with white knee socks (Amazon, £3.99), white platform trainers (Nasty Gal, £19.00) and a silver 'baby' necklace (Misguided, £7).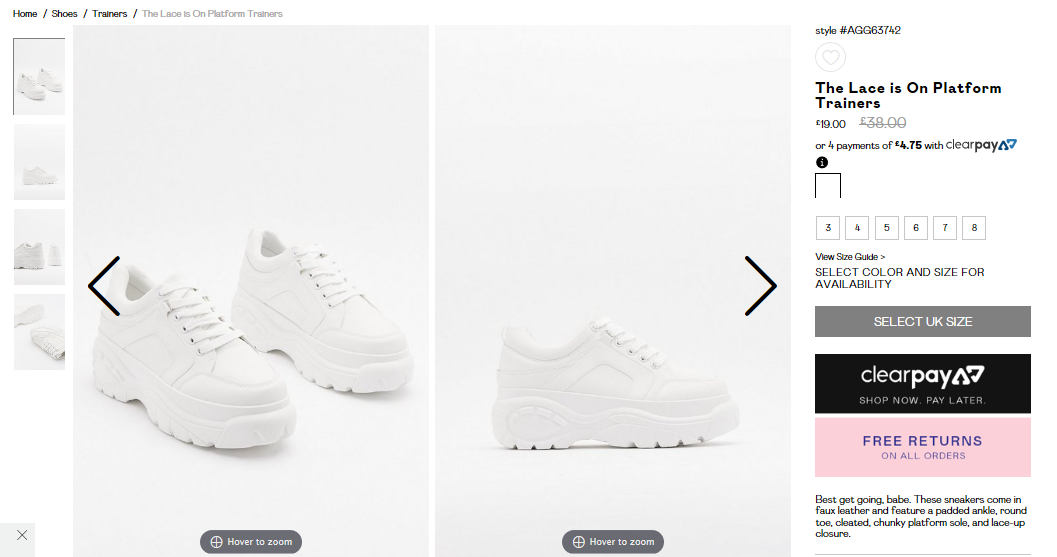 Photocredit: Nastygal.com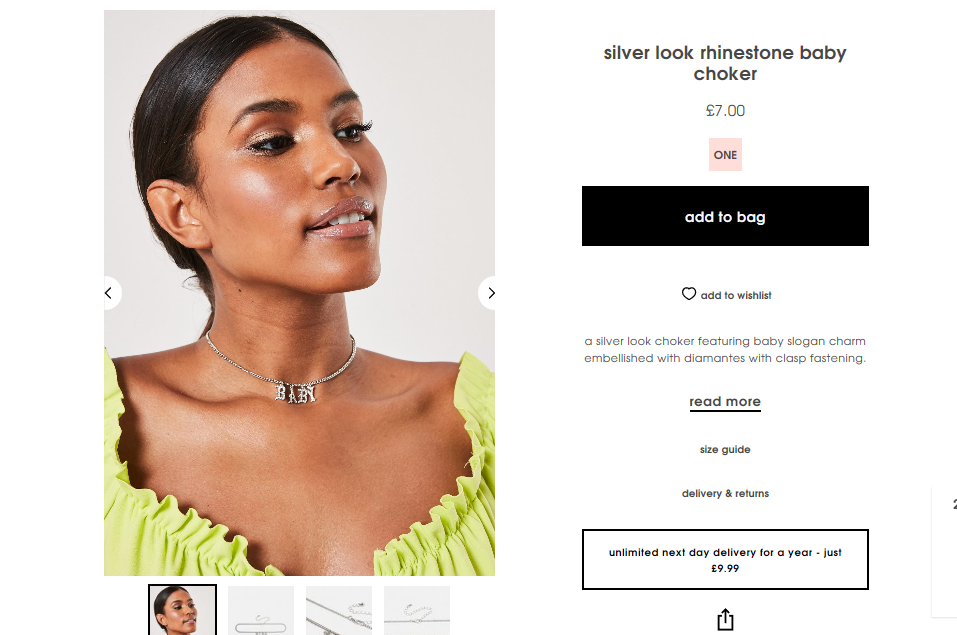 Photo credit: Missguided.co.uk
3. Clueless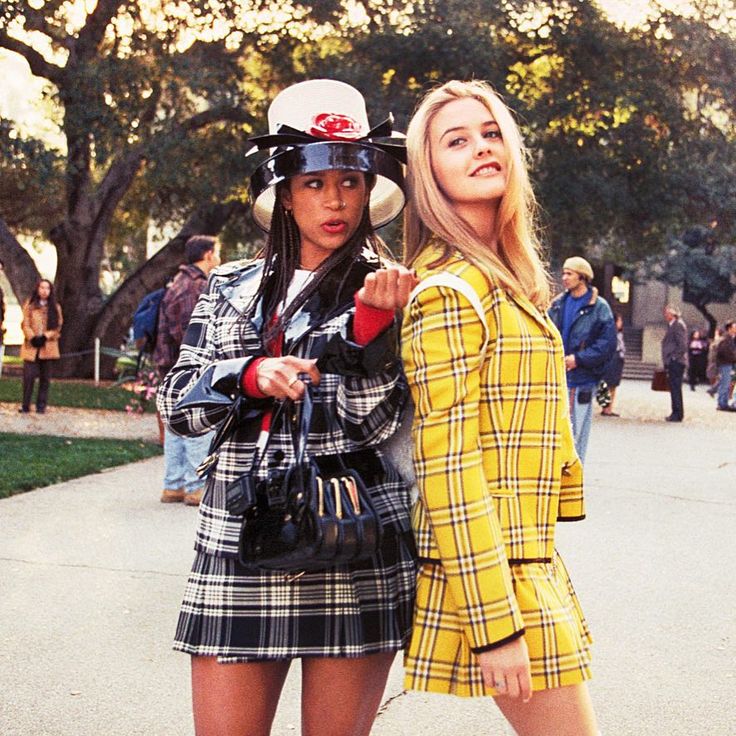 Photo credit: Licares.org 
Watching this classic 90s Chick Flick is an essential element of every girl group, so why not use it as costume inspiration?
If you're anything like me, without fail, every time you see a yellow check skirt, you'll say 'that is so Clueless' and therefore to channel Cher the only place to start is with the skirt.
This one from Pretty Little Thing (£15) is perfect for this costume.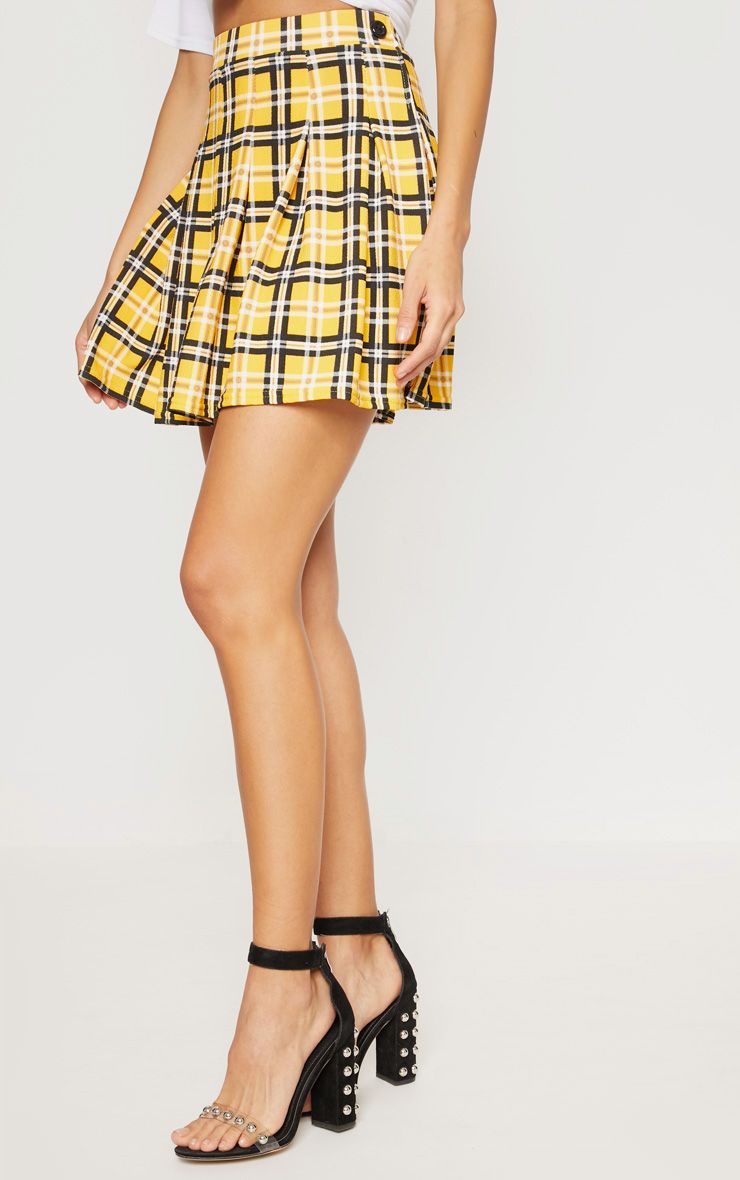 Photo credit: prettylittlething.com
Pair with a plain white T-shirt (which can be purchased almost anywhere), a cropped yellow cardigan, such as this one from Nasty Gal (£14) and white over the knee socks (Amazon, £2.99) and your outfit is complete.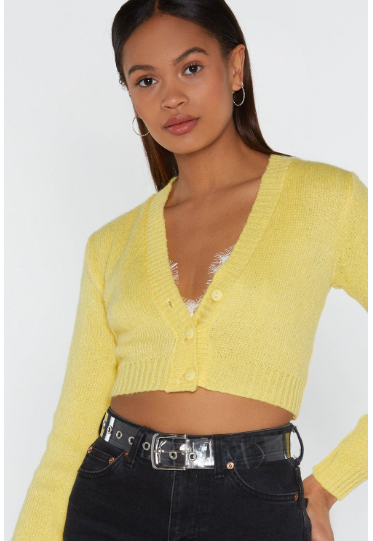 Photo credit: Nastygal.com 
Dionne's outfit is very similar to Cher's, however instead of yellow she wears black. You can purchase a black check skirt from Amazon for £13.99.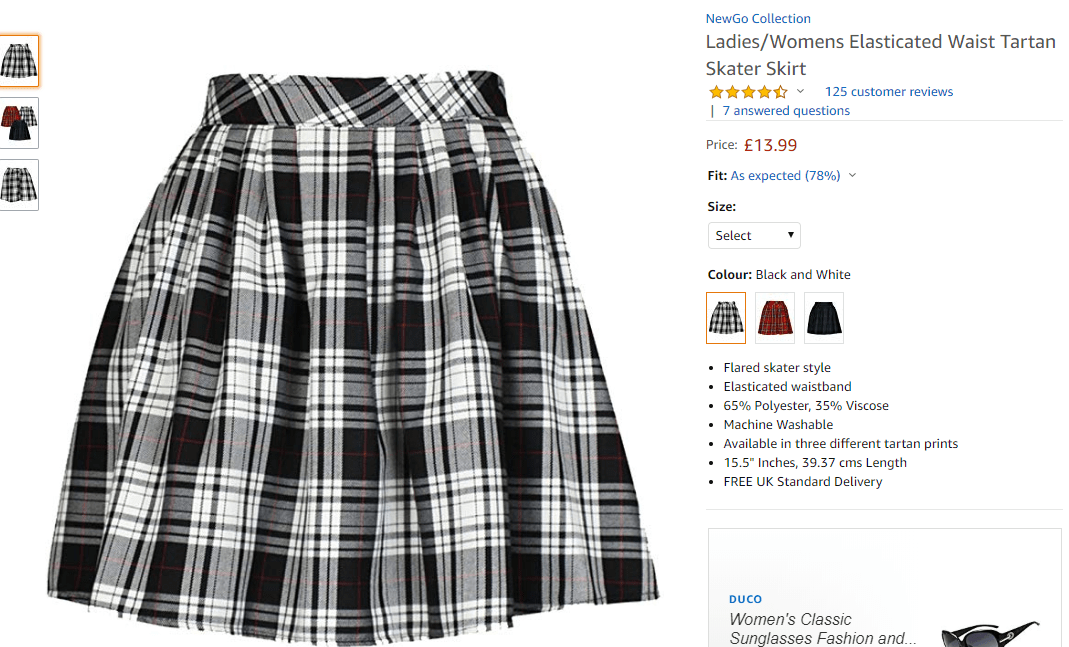 Photo credit: Amazon.co.uk
Again, for this costume you'll need white over the knee socks, a plain white t-shirt and a cropped cardigan. Dionne, however, wears a red cropped cardigan which can be purchased from Shein for £18.49.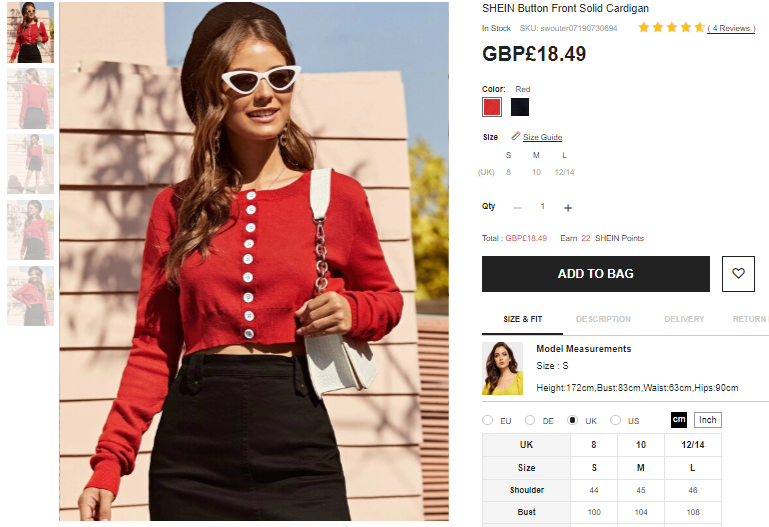 Photo credit: Shein.co.uk
Tweet us @fashion_north with you and your besties' costume ideas.