Valentine's Day is just around the corner which means the air is full of lingering love, and you may be seeing bouquets of roses and teddy bears in every shop window. However, February 14 doesn't mean you have to be in a relationship or rushing around to find a date within the next week, because — let's face it — who needs a partner?
So, ladies, we at Fashion North have you covered for the perfect Valentine's pamper night!
As you all know pamper nights can be such an important way to relax and refresh the mind as well as using some of your favourite beauty products to complement the mix. Personally, we love Lush Cosmetics, and let me tell you, their Valentine's selection is one of the best, with a range at an affordable price to add to your bath cocktail!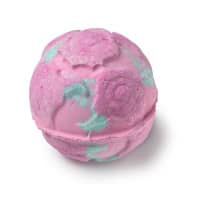 Rose Bathbomb
Lush | £4.50
This is definitely one of our favourites because it feels like you're in a floral fantasy! It is enriched with rose oil which leaves the skin feeling smooth and replenished! But adding an extra bonus the shell breaks and leaves pretty petals which is such a Valentine's treat in a pink paradise.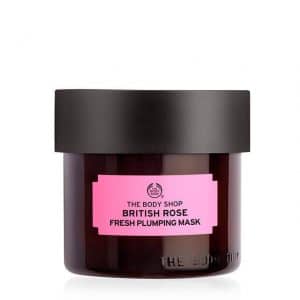 British Rose Fresh Plumping Mask
The Body Shop | £17
Secondly, you can't have a pamper night without a face mask and one of the most popular around this time of year is the Body Shop's British Rose Mask which is a valentine's treat to your skin itself. It leaves your skin feeling amazingly soft and smooth and includes special ingredients to benefit the skin such as Aloe Vera and moisture-restoring rose essence, Ooh la la!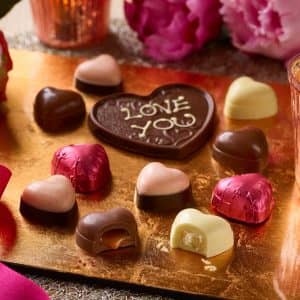 Valentine's treats
Overall a Valentine's night in would not be complete without a sweet treat whether it's a box of chocolates or a glass of wine to tempt yourself. Personally, Thornton's are doing great deals at the moment within their gift sets for Valentine's such as Solid chocolate hearts with a personalised message or a personalised chocolate heart chocolate box! If you have a sweet tooth, this is the perfect gift to tempt your taste buds!
Valentine's may revolve around relationships and celebrating the most romantic day of the year, but remember… it's always important to show yourself some love too, because it's important to feel good in your own skin!
Just remember ladies, who needs cliché love when you can have self-love instead, we know which one we will be choosing.
Happy Valentine's Day!
Words by Caitlyn McAdam