The world has gone crazy about Gucci selling this £1.700 dress for men in order to fight the toxic masculinity. It is part of the Fall/Winter 2020 Ready-To-Wear collection which will be presented during Milan Fashion Week in January.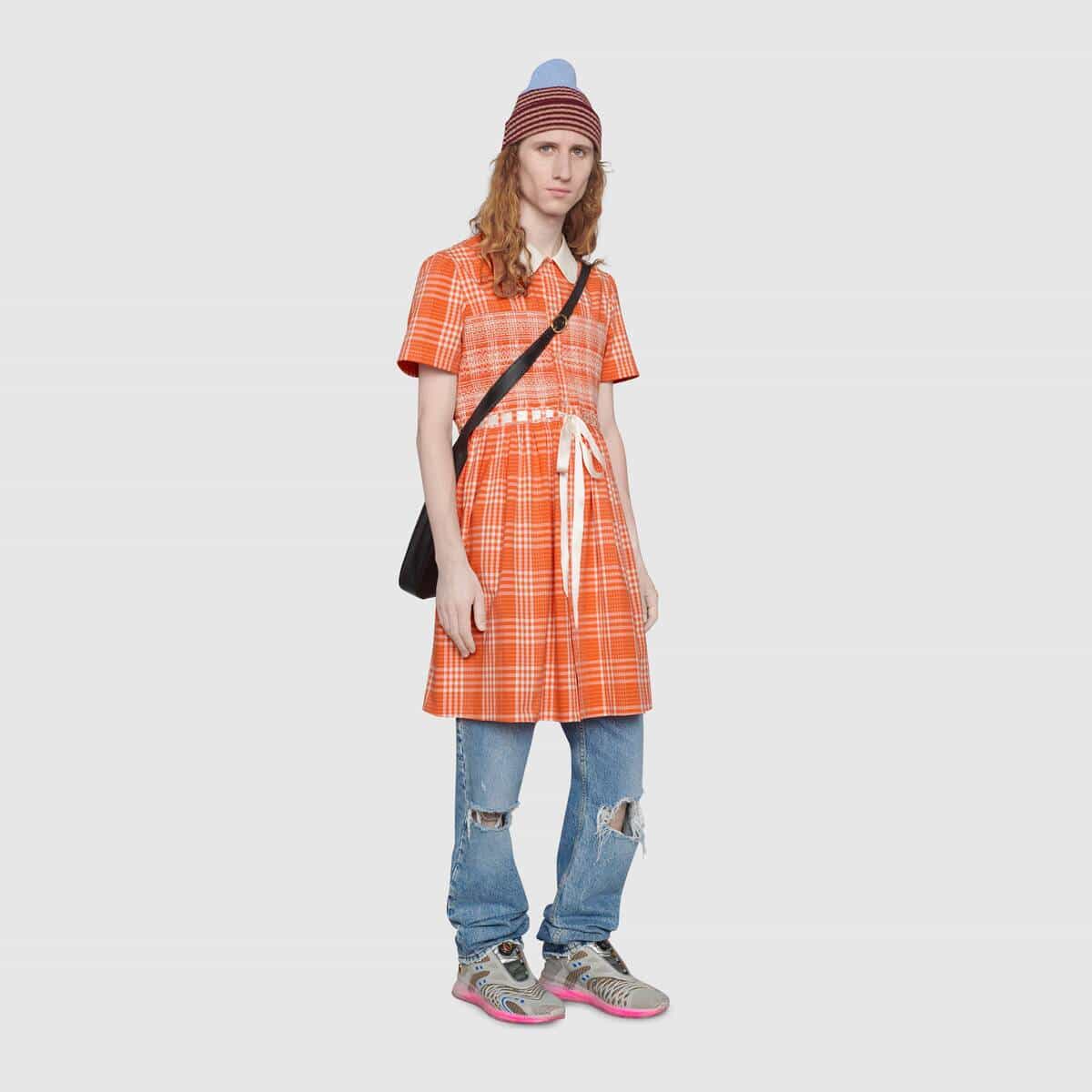 The orange tartan midi dress, that's been claimed by Gucci to be a long smock shirt, is complemented by a satin bow at the waist, pearl buttons, and an oval Peter Pan collar. The look is inspired by a look from the '90s, and disrupts 'the toxic stereotypes that mould masculine gender identity'. It wasn't unusual back in the '80s when both women and men liked the same trends, such as leather jackets, short shorts, or colourful outfits. Check out our Pinterest mood board for ideas and inspiration.
The reactions to this dress really vary. However, most people on Twitter aren't a fan of the whole collection, including the orange tartan dress, with many not finding it a helpful step in confronting the system. Some also point out that the dress from the Italian luxury brand looks very familiar to children's design or school summer dresses.
Dresses for men? Cool great.
Dresses in the design of school summer dresses…. yeah, no, that's a bit odd to me.

— Tieryn (@Tieryn_) October 9, 2020
On the other hand, there are still men that would like to buy those and support the idea.
Finally a workable solution to eradicate toxic masculinity. I ordered my attire because I want to create a better world. The future is female.https://t.co/a5RokmjWq4

— Gad Saad (@GadSaad) October 3, 2020
If you are a fan of the dress here are some of the more available options. Unfortunately, none of these are sold in the menswear section, however, they are still versatile.
What do you think about the trend? Let us know on our Instagram @Fashion_North or Tweet us at @Fashion_North!