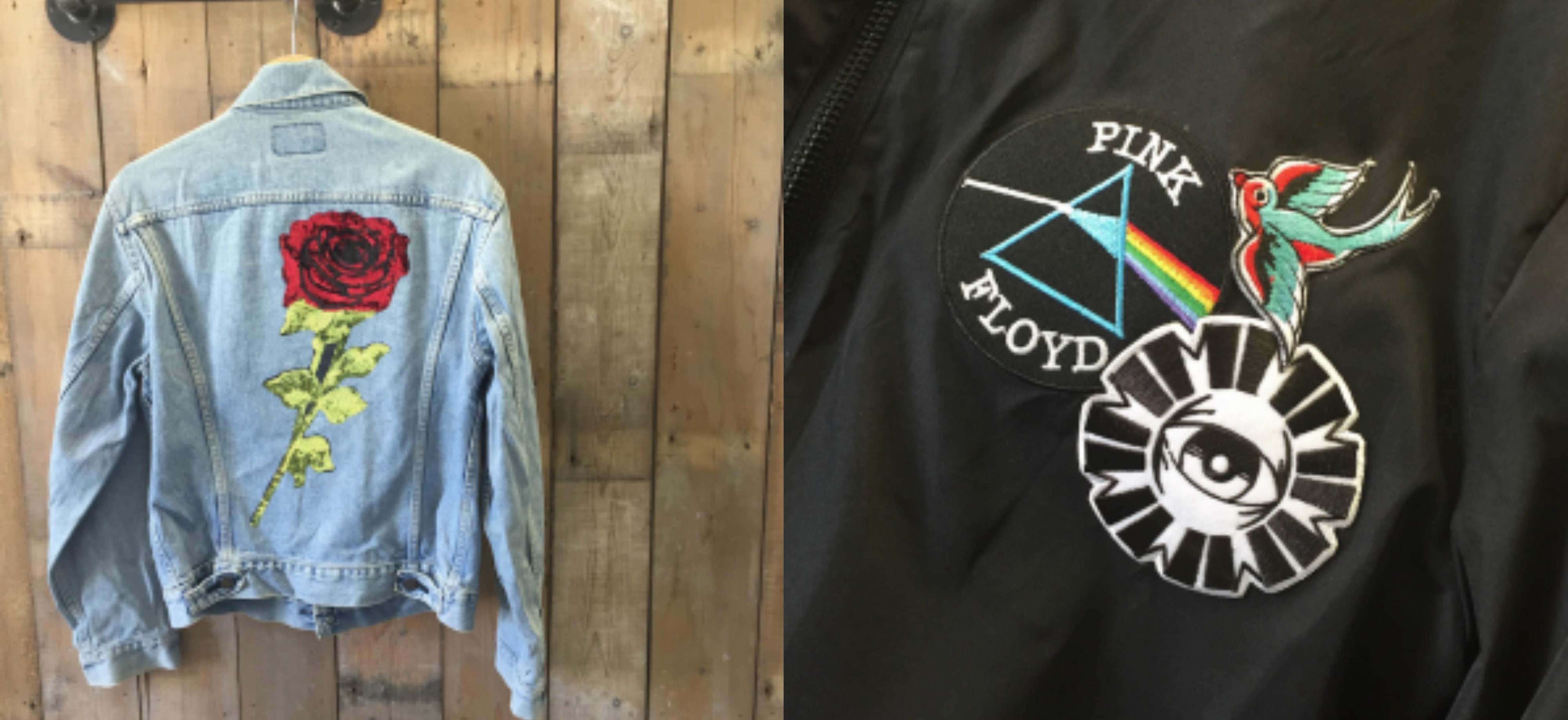 Over the past four years Preston Brown has placed his foot firmly in the fashion door, making himself and his businesses known to the local and wider fashion community. Not only can his clothing label, Simple, be found in Topman stores all across the country, but he also owns a vintage store in Sunderland, named Port Independent.
Both business ventures from Brown have created quite the cult following in Sunderland and its surrounding areas, making for a healthy business portfolio; which has eventually led Brown and his team to think of a new idea in the hopes of mimicking a similar buzz.
The Junk Yard will be available to purchase soon via the city centre store and on the brand's hugely successful ASOS Marketplace boutique. The project is a savvy response to the pins and badges trend which has emerged on the catwalks, and is now making its way onto the high-street where we are seeing the trend appear on pretty much everything; jackets, shirts, skirts and accessories.
Preston Brown, the Director and Owner of Port Independent and its sister companies said: "There's always a constant demand for vintage wear, we have especially noticed a greater demand for denim and we wanted to take a basic item and rework it into something individual.
"We had noticed these quirky badges and patches popping up everywhere, all over social media and seen an opportunity to create a cool response."
He continued: "It's basically a spin on an old grunge classic, fashion repeats itself and that's what we're seeing with this edgy trend."
Nathan Fryatt, second in command at Port said: "We're hand reworking our vintage items using differing techniques, pressing of badges and patches, bleaching and dying denim for a more distressed effect.
"The desire is to make each piece really authentic; one off pieces to add brand value."
He continued: "It's all reworked in the UK too, so it feels really British, and the use of the range of badges, such as a union jack, the Beatles logo and The Rolling Stones, there's something for everyone."
Follow @portindependent on Instagram to keep up to date with all the brands latest news and the collections release date, which is yet to be confirmed.