H
ere at Fashion North, we have been waiting for Adele's highly anticipated fourth studio album,
30
 that has been released worldwide today after delays due to the global pandemic, the album depicts a particular time in her life as she battles through heartbreak and a painful divorce.
Adele's style progression over recent years and her TV appearances ahead of the album release has inspired our wardrobes, and as we spend today, streaming her latest release on repeat, our outfits must depict the mood of the record. Whether you are going for a chilled look for 'Easy on me' or the Friday night-ready outfit to dance to 'I Drink Wine', Fashion North has curated the best looks and wine to drink on Adele's day.
View this post on Instagram
The perfect outfit to wear whilst drinking wine does exist, and here is the perfect one that would get Adele's approval.
Performing at the Griffith Observatory in Los Angeles last Sunday, Adele took to the stage for one night only to perform her biggest hits. Not to mention she gave an exclusive interview to Oprah as part of her US prime-time special to mark the release of her album. Wearing a beautiful mermaid-style Schiaparelli gown, she put her spin on the classic little black dress with a sequin bustier and extreme puff sleeves.
View this post on Instagram
All the glitz and glam to honour Adele this weekend, opt for a figure-hugging black midi-dress with a flattering sweetheart neckline for the perfect going-out look that can be styled together with statement silver accessories.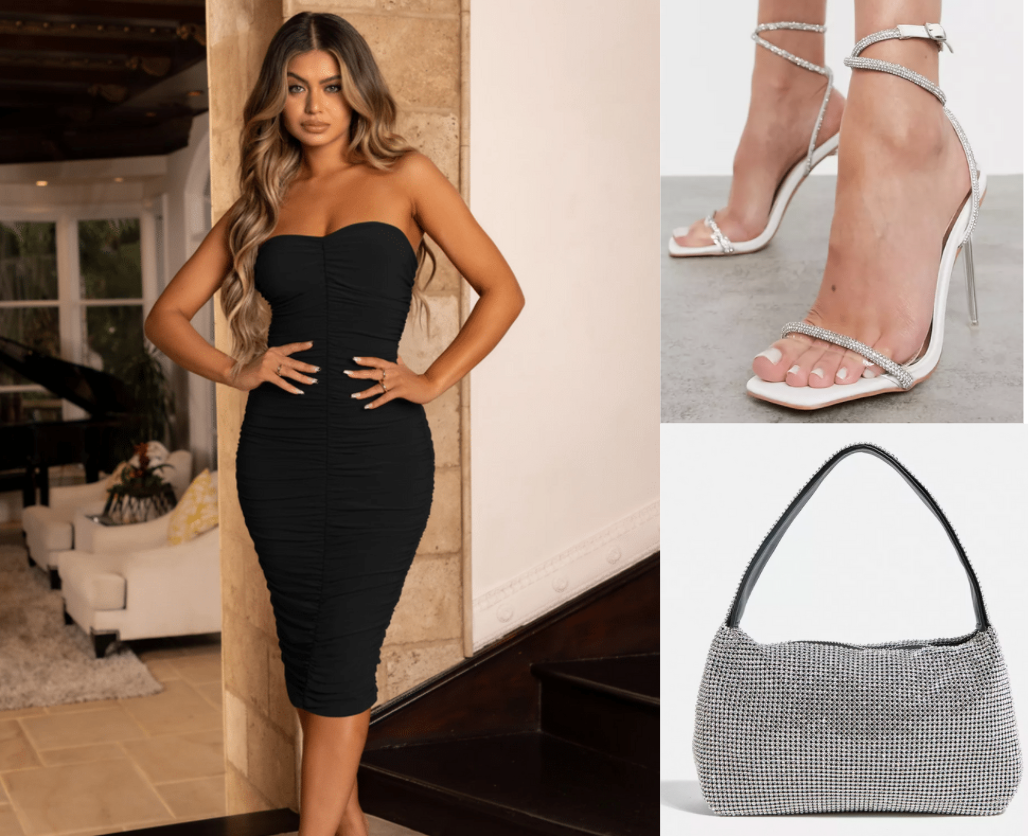 Shop the look: 
Silver heels from ASOS (£34.99)
Silver bag from Urban Outfitters (£34)
Are you having an at-home Adele listening party? Well, we have your cosy loungewear outfit sorted.
Keep it simple with a matching set, and this Nasty Gal fawn co-ord set features wide-leg knit trousers and cropped short-sleeved sweater making it the perfect at-home outfit. Style together with a fluffy pair of slippers and a chunky knit cardigan not only will keep you warm but will also double up as a comfort blanket as you listen to the album, add a box of tissues for the ultimate Adele album streaming essential.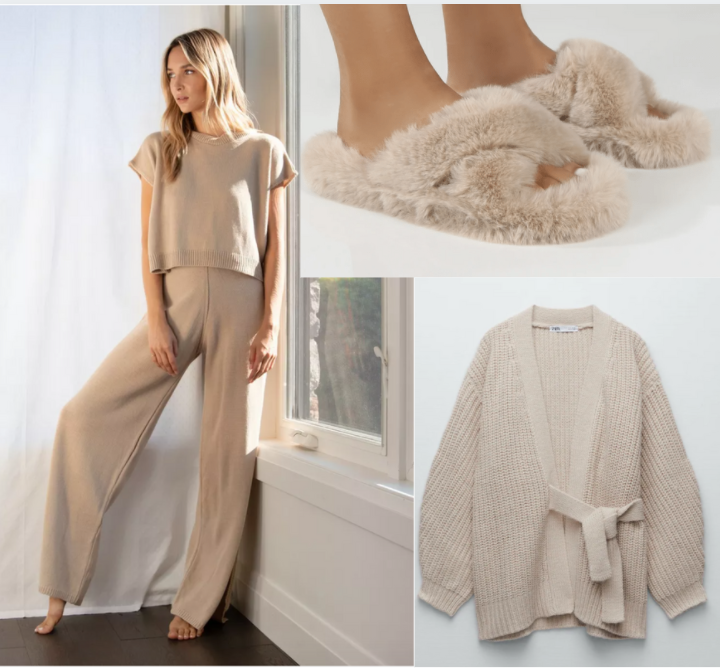 Shop the look:
Knit three-piece from Nasty Gal (£59)
Knit cardigan from Zara (£29.99)
Fluffy slippers from Public Desire (£14.99)
Whether you're going out or staying in, follow the song name and open a bottle of your favourite wine for the occasion. From rosé to red wine to prosecco, the options are endless. Here are some of our favourites:
Shop the wine:
Head to Twitter and Instagram @Fashion_North to let us know what you think of the album.