As huge fans of Jade Thirlwall and Beauty Bay, Fashion North were over the moon a collaboration between the two was announced. Available to buy from October 11, 2021, this collaboration is a 42-colour eyeshadow palette and is available to buy for £30 from the Beauty Bay website.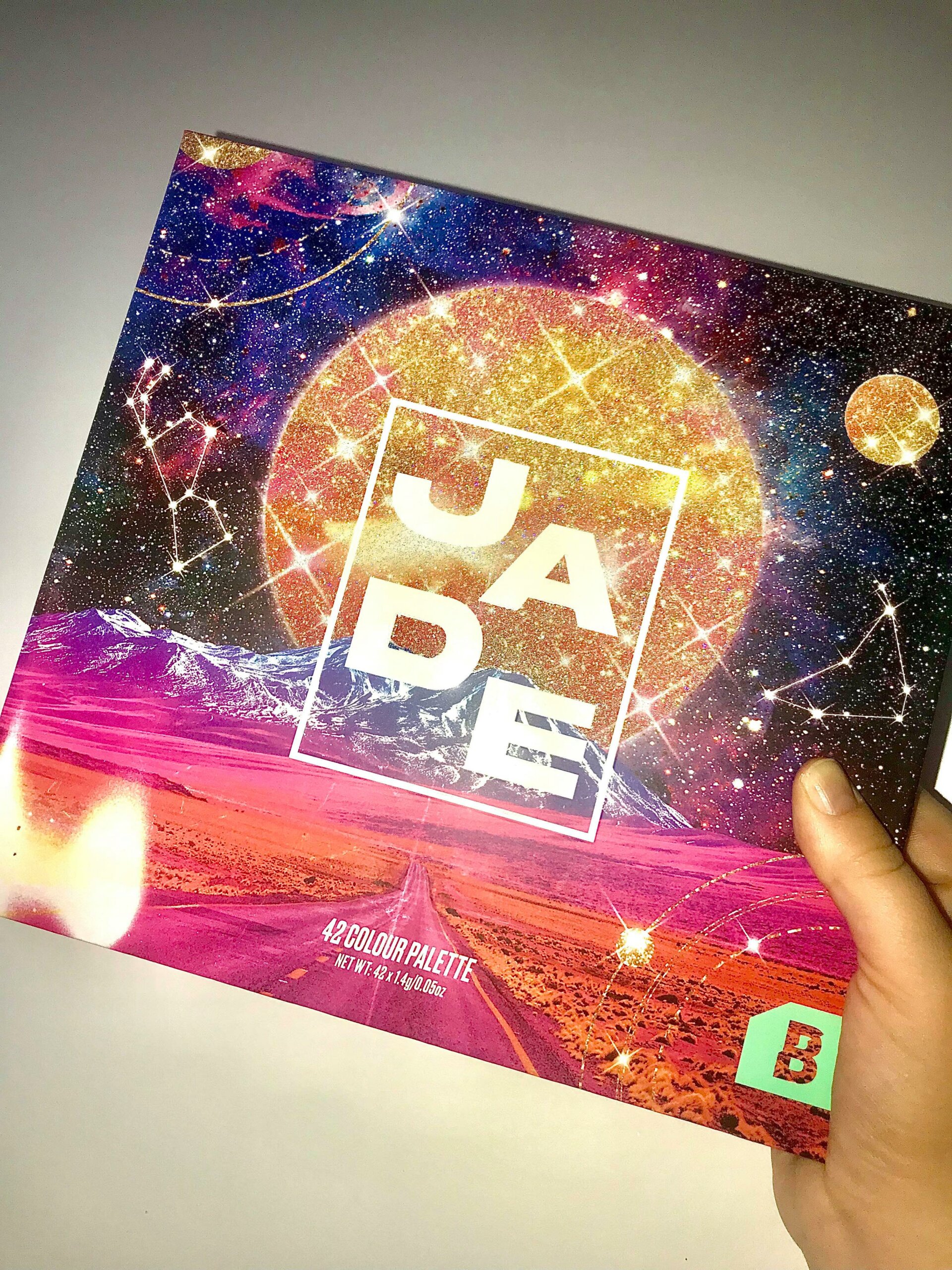 The packaging is immediately eye-catching, with an image on the front showing an intergalactic world with a textured glitter for the moon. Although aesthetically pleasing, the packaging isn't too important. It is still a factor to consider, as we like to proudly display our products on our dressing tables. This palette is gorgeous to look at before we've even opened it.
Once opened, we were very impressed by the large mirror inside. Even though it's a fairly large palette, it's light enough to carry around in our bags. This size mirror would come in handy for doing our make-up on the go. There are 42 colours in this palette and they are all quite different. A range of looks can be created using this palette only. From a bright hot pink (shade name Retrograde) to an electric blue (Northern Star), as well as a glittering emerald green (Jaded), among many more different colours and textures of eyeshadows, there is something to suit every skin tone and make-up taste in this palette.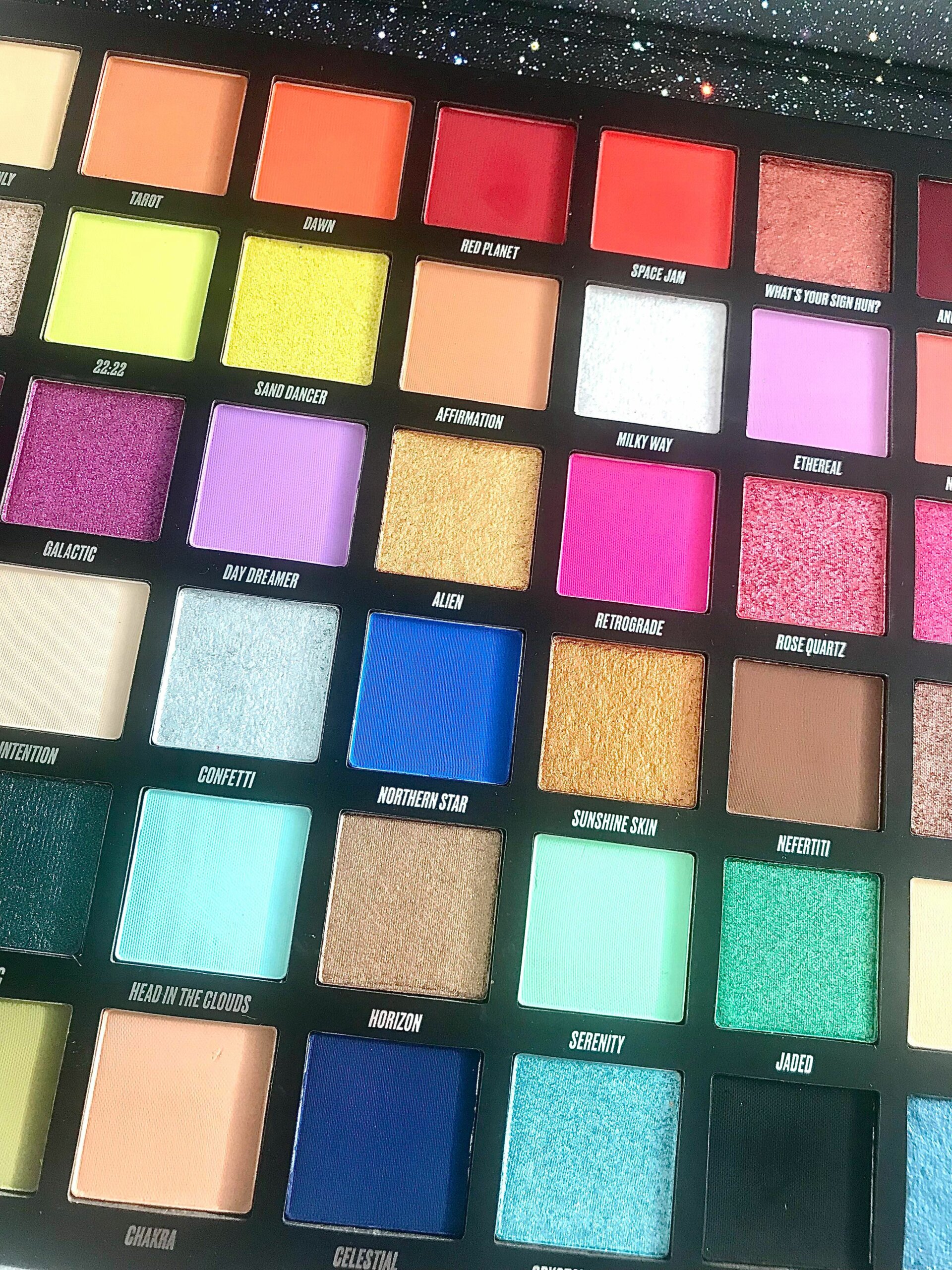 The shade names are another factor of this palette, and it has been executed so well with thoughtfulness and meaning behind it. For those Little Mix fans out there, shades such as Confetti (a silver glitter which takes its name from a Little Mix song and album), and Orion (a khaki green, said by Jade in this video, to be Leigh-Anne Pinnock's favourite colour, as well as the name of the girl group they were both in before Little Mix) will be perfect.
There's also references to Jade's personal life, such as Nefertiti (a deep brown, representing her Egyptian heritage), and Space Jam (a bright red, which is named after her boyfriend's favourite film). What's even more exciting though is that there are shades named after places in the North East. There is a shade named after the iconic landmark Angel of The North (a burgundy almost exact to the colour of the landmark), and a shade named Sand Dancer (a glittering yellow), which is the name used to describe people who are from South Shields, as that is Jade's hometown.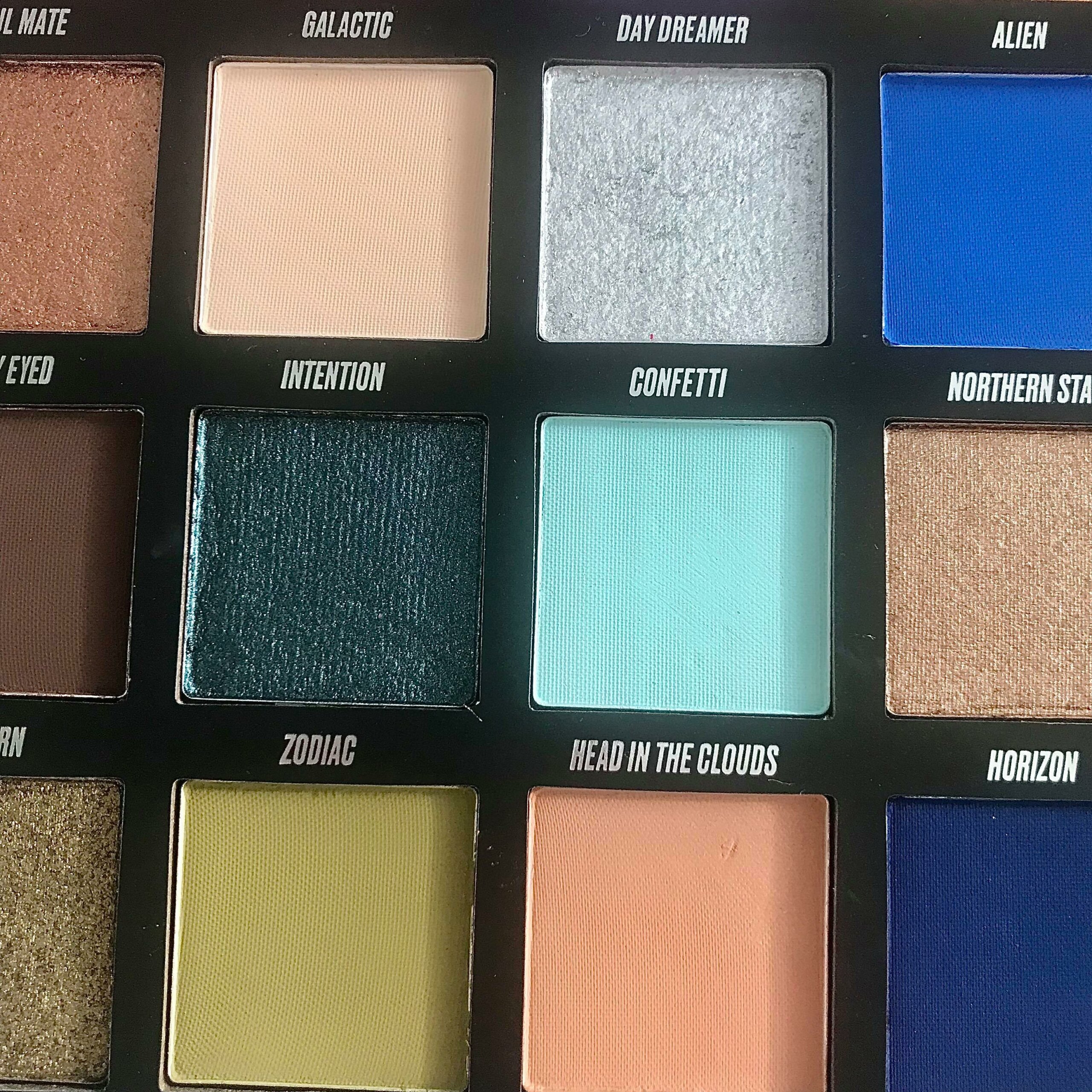 The shades are incredibly pigmented, meaning the product will last longer and the colours will show just as boldly on the skin, as they do in the palette. There are shades made to complement each other and be used at the same time, such as matte purple (Soul Mate) and its glitter counterpart (Galactic) which could be layered over the top of the matte shade.
It's one of the best palettes to try if you are looking to experiment with your eye looks and for the affordable price of £30 it's an absolute must-have.
What are your thoughts on the palette? Tweet us @Fashion_North.