Words by Lucy McLaren
Marks and Spencer have announced that they are to close eight stores in the UK, putting nearly 500 jobs at risk.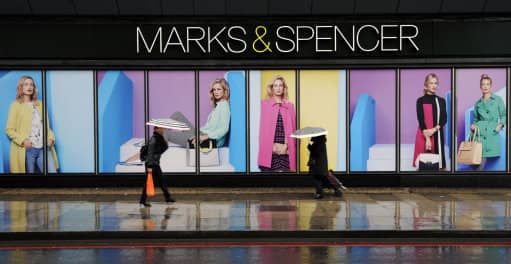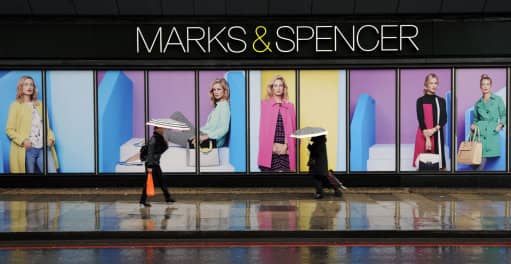 Staff from six stores that are closing, are being relocated to nearby or different stores. The stores closing include: Durham, Bournemouth, Birkenhead, Forestfach, Putney in London and Redditch.
On Drapers Online, the director of retail at Marks and Spencer, Sacha Berendji said: "We're committed to transforming M&S for our customers, colleagues and shareholders. Stores will always be an integral part of our customer experience, alongside M&S.com, but we have to ensure we have the right offer in the right locations. We don't want any colleagues to leave M&S and we will work with each colleague individually on what is best for them as we endeavour to give everyone a role. However, we accept in some cases we may have to consider redundancy. We believe these changes are vital for the future of M&S and we will continue to accelerate the programme, taking tough but necessary decisions, as we focus on making M&S special."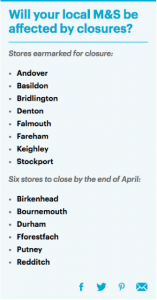 Daily mail posted a picture of a list of the stores that will be closing down, some closing as soon April this year. One of the stores that has planned to close down at the end of April is located in Durham
Following the closure in 2016 of well known department store which has been around since the 1930s, BHS, after being put into administration in March 2017, after failing to find a buyer, resulted in a massive loss of over 11,000 jobs and over 164 stores closing down.
Is this the start of big department stores ending?