It's a brand-new year here at Fashion North and, we are here to welcome our new BA (Hons) Fashion Journalism students.
Over time they will be producing some fabulous fashion and beauty content from the North East. They will be putting all their skills to the test that they will learn over the next three years. This will include catwalk reporting, trend forecasting, street style photography, video journalism, and much more. We have had graduates land employment with Gymshark, Burberry, Harrods, Stylist, Grazia, Elle, Victoria Beckham, Social Chain, and more.
Come study with us here and find out more about the Fashion Journalism course.
With fresher's week coming to an end, we thought it was about time to introduce you to each new student and let them tell you about themselves.
Without further ado, we would like to welcome the 2021 Fashion Journalism freshers.
Name: Kensey Bailey
Age: 21
From: South Shields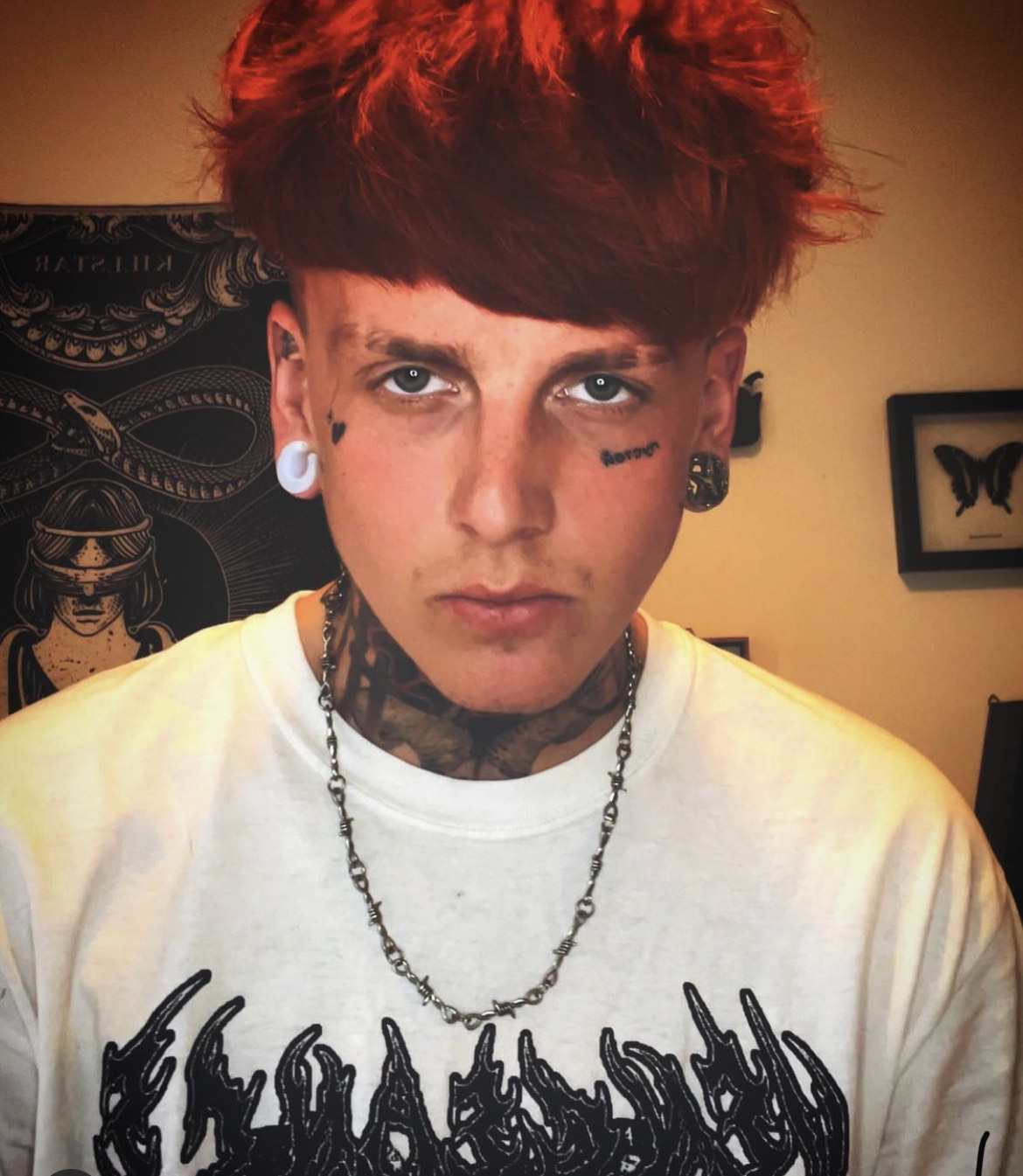 Photo Credit: Kensey Bailey
Favourite Designer: Virgil Abloh because he made himself from nothing and has founded one of the biggest fashion brands in the world (Off White) and is also the creative director of Louis Vuitton.
Favourite place to shop: BoohooMAN for casual wear as it is becoming more and more streetwear focused or END if I would like more luxury brands.
Style Icons: Lil Peep, Machine Gun Kelly, Yungblud.
Dream Career: I would love to become a senior editor for a global magazine such as Vogue, a model that I am starting to get into, or even create my fashion brand.
Why I chose Sunderland: I had heard good things about the progression students have once they get their degree. It was a no-brainer.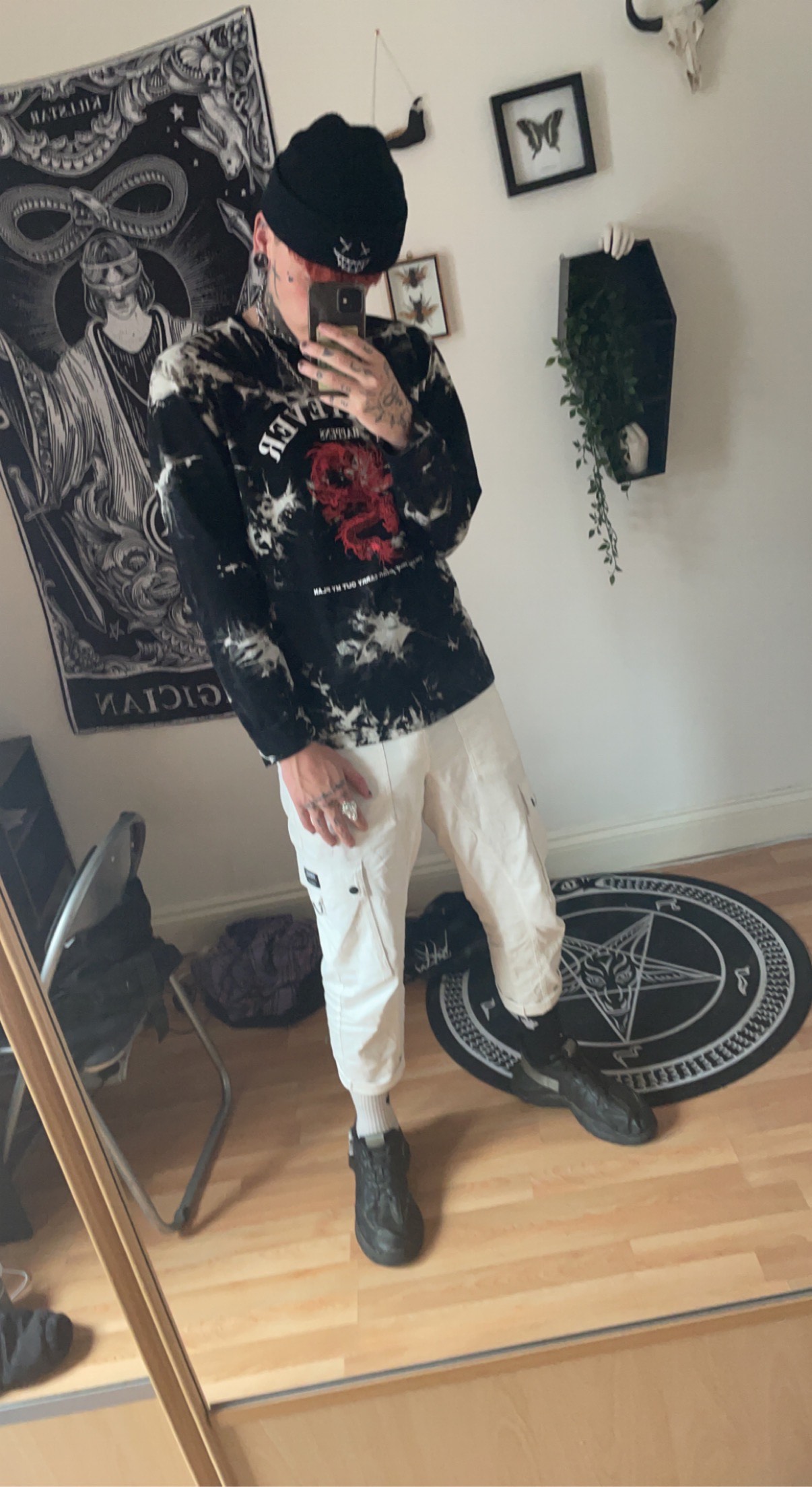 Photo Credit: Kensey Bailey
Name: Beth Evie Morrell
Age: 18
From: Durham but I live in a village in Sacriston.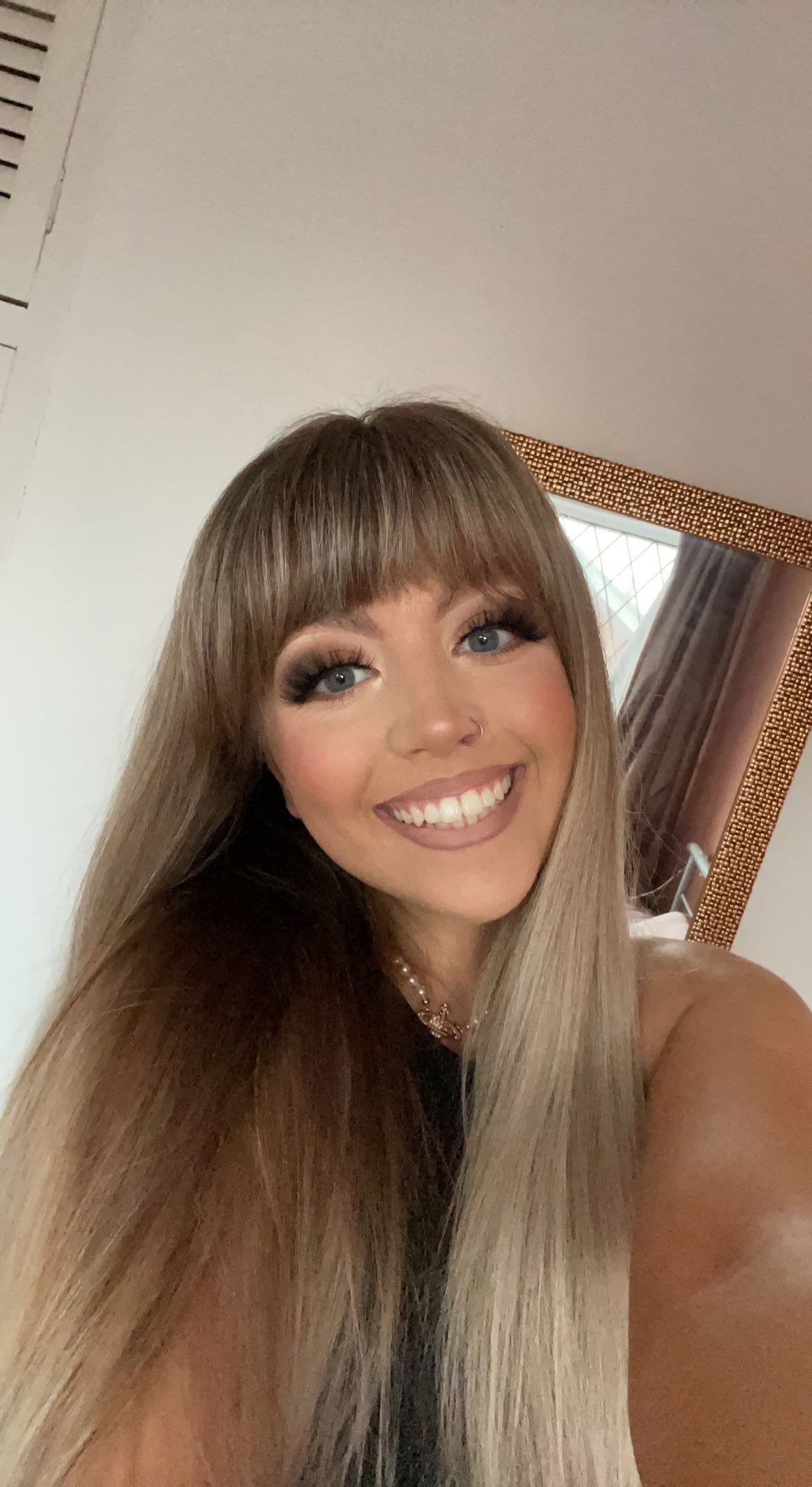 Photo Credit: Beth Morrell
Favourite designer: This is a hard question for me as I would say I adore a lot but, I would have to go with Versace. Prada is a close second, but I love the whole vibe of Versace. I find it so classy yet adventurous and, it just works. I admire Donatella Versace how she carried the brand so well after Gianni passed away.
Favourite place to shop: My go too is probably Pretty Little Thing as I find it's got absolutely everything but, I am trying to stop myself from fast fashioning at the moment. I'm using a lot of Depop and charity shops now.
Style icon: I would say, I try to take a lot of inspiration from celebrities but, my go-to would be Molly Mae or the queen herself, Paris Hilton.
My dream career: My dream would be to work in Vogue, doing absolutely anything, hopefully, in New York but, a new dream of mine, would be to work for fashion websites like Pretty Little Thing or ASOS living in Manchester as it is my favourite city in the Uk.
Why I chose Sunderland: I chose Sunderland because of the course as it covers so much. I found just journalism courses did not cover what I wanted to do and, I felt like I would have ended up writing about fashion anyway, so this course is perfect for me.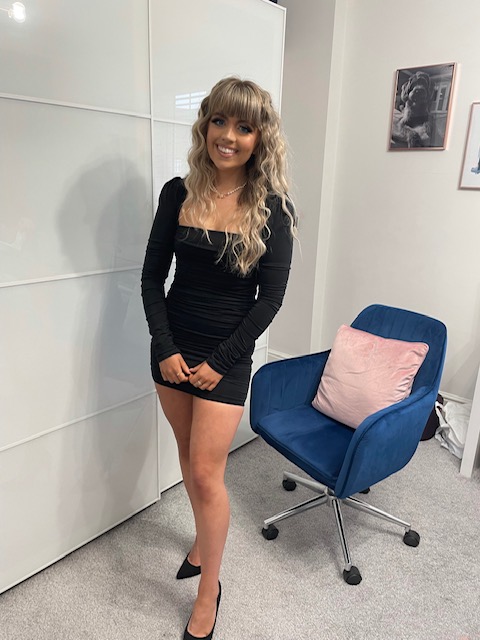 Photo Credit: Beth Morrell
Name: Holly Miller
Age: 19
From: Sunderland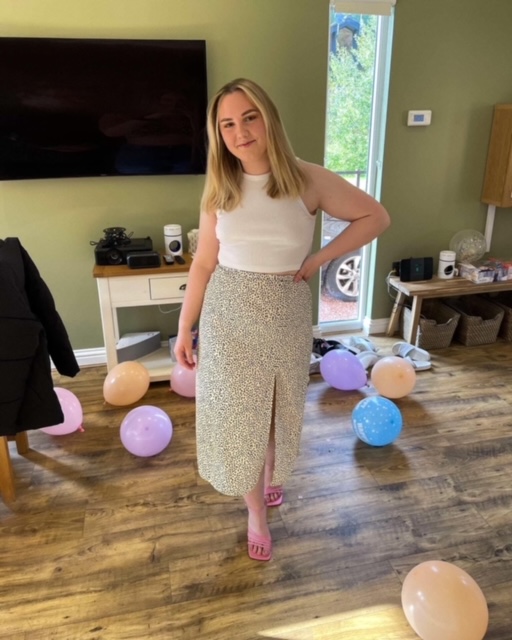 Photo credit: Holly Miller
Favourite designer: My favourite designer is Vera Wang. Her ability to consistently create unique, exciting designs after so many years within the industry is a skill to be truly admired by many.
Favourite place to shop: H&M
Style icon: Bella Hadid and Harry Styles
My dream career: Currently, my dream career would be to work as a fashion editor. Writing is a skill that has aided me greatly; within my academic years, however, I love the idea of being involved in the creative aspects of a fashion magazine or website. Therefore, I feel that a role as a fashion editor would be perfect for me. On the other hand, I am always keen to gain an insight into every opportunity available with a fashion journalism degree.
Why I chose Sunderland: A main contributing factor to why I chose The University of Sunderland is because; I have grown up in Sunderland, meaning that I am familiar with the university and surrounding areas due to trips during school. Regarding the facilities offered to students, the mediaHUB is a place I look forward to working. I believe it can help obtain a deeper understanding of a professional working environment within the journalism industry.
Name: Poppy Johnston
Age: 18
From: I do not live too far away from Sunderland University as I am living in Gateshead, which makes my life a lot easier.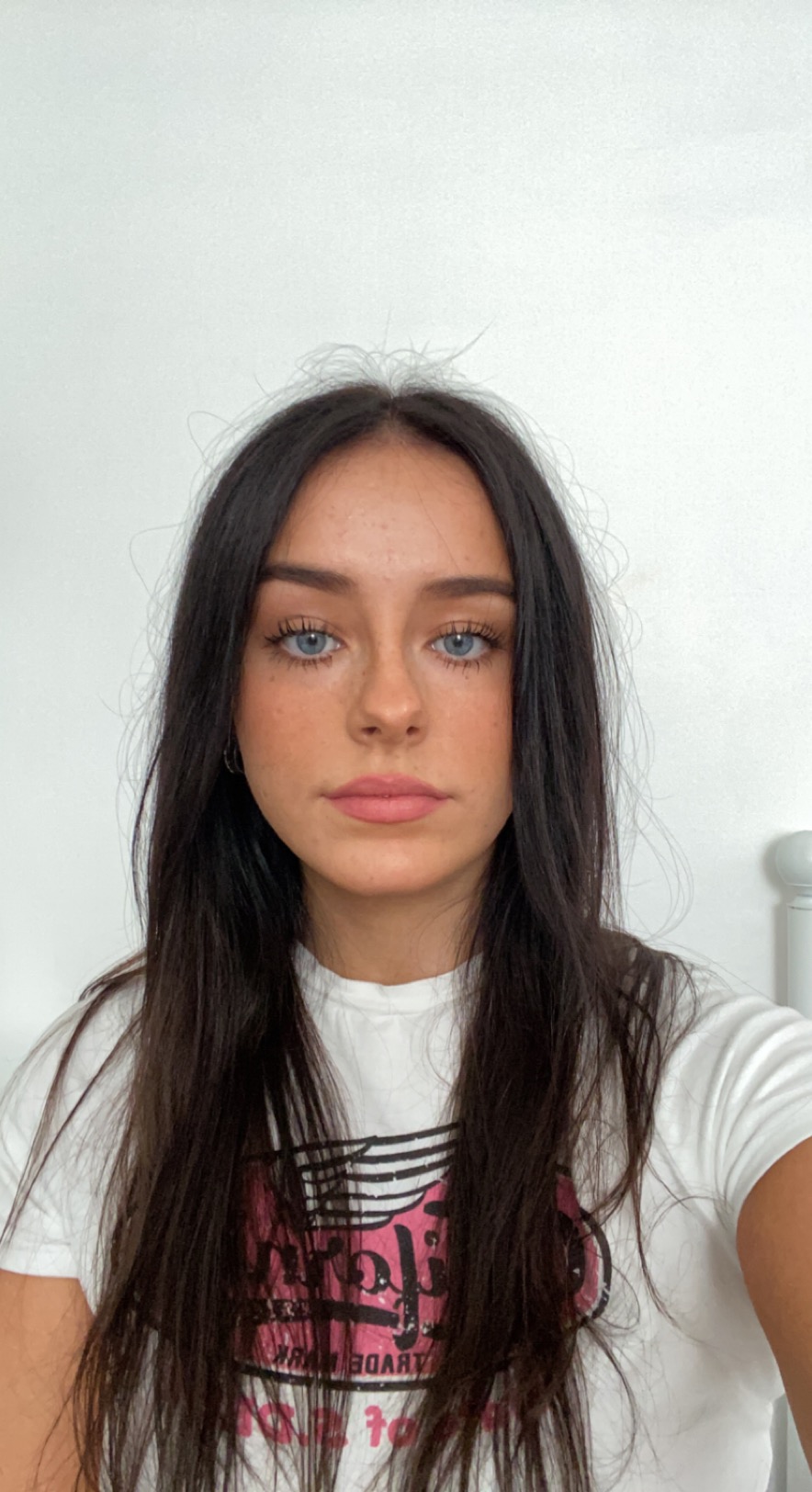 Photo credit: Poppy Johnston
I find great difficulty in choosing just one designer to write about however, I have always been intrigued by Alexander McQueen in many ways especially, how his tragic personal life inspired his garments and fashion shows throughout the years. Each of them mirroring what he was experiencing at such times. During GCSE's, Alexnder McQueen was my chosen designer for my textiles project and final piece. Alexanders Plato's Atlantis collection caught my attention as my given theme was 'sea life'.
During the lockdown, I feel as though I have ventured more into online shopping, which has continued ever since with a lot of high-street and department stores closing after the economic crisis, the pandemic sprung onto several businesses. I would say my favorite online store would be Asos, as that itself retails a wide variety of other brands as well as Urban Outfitters and Zara. Despite loving online shopping as you can get anything you want, a recent trip to London has made me very envious of all the different department stores and high-street clothing shops they have compared to Newcastle.
Again, it is extremely hard to choose just one style icon as there are so many I admire with such assorted styles and tastes. In terms of glamour and iconic fashion moments, Cher holds the title of being my fashion icon. Her outfits and dresses have constantly been outstanding throughout her entire career. In terms of day-to-day and streetwear, I would have to say that Bella Hadid and Emma Chamberlain are my fashion icons.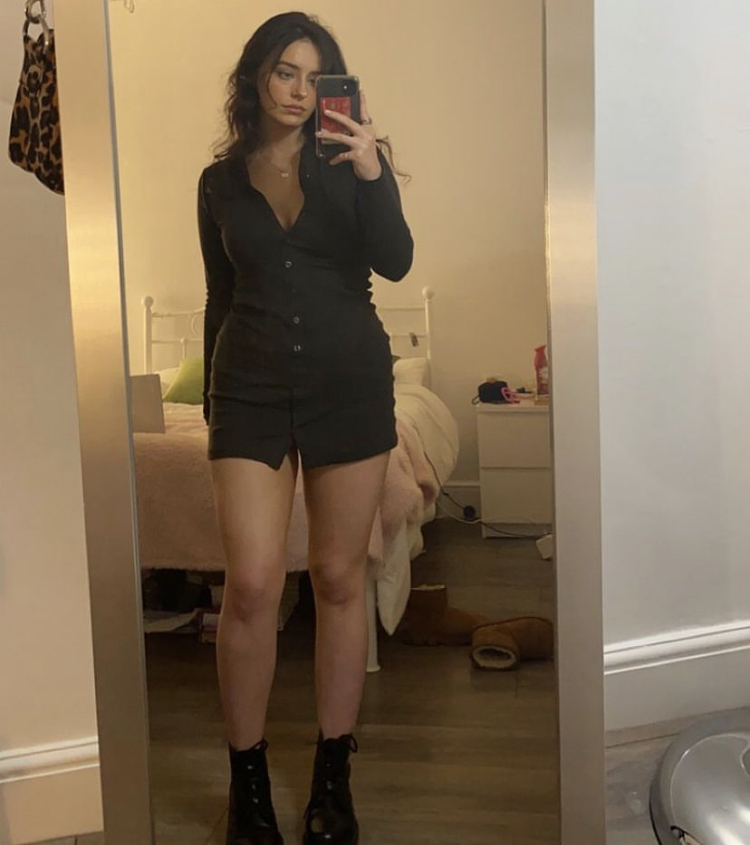 Photo credit: Poppy Johnston
My dream career has always fallen into the fashion category. I was never sure as a child the number of career paths within the fashion industry there were, but I always knew that was where I would eventually end up. To this day, I am still not exactly sure about what exact job position I want to have within the fashion community; however, I knew that the designing aspect was not for me. Hence why, I did my research and looked for fashion courses that were not entirely based; on design and textiles.
This, leading to the question of why I choose Sunderland as my university. It was quite an easy decision that I wanted Sunderland to be my first choice as I instantly fell in love with the course after hours of looking at other courses that I knew were not right for me. I loved that it incorporated various aspects of the fashion industry such as journalism and interviewing as well as digital and social media aspects. I also noticed that in one module, we learn the history of fashion and its relations to subcultures which I have previously studied in sociology and look forward to again in more depth.