A forever loved piece of clothing, the denim jacket, can be created and styled in many ways. The new trend for this spring and summer is its cropped version and it is a total must-have.
Streets are now full of the cropped denim jackets. Some of them have raw-hem designs that look as though they have been retooled or upcycled to drive a contemporary look. This also refers to recycling and ecology, about which there are a lot of talks lately. This is a great example of how to get a new fresh look to an old piece of clothing.
In their spring/summer 19 collection, Alberta Ferretti made a come back with denim jackets at Milan Fashion Week. Bella Hadid and other models walked the catwalk with the denim jacket but now, a lot of other celebrities have adopted the style in various combinations.
Denim has been popular since the 1950s when denim jeans became a symbol of disobedience against teenagers. However, the very first denim jacket appeared much earlier, in the 19th century in the USA when it was invented by Levi's founder Levi Strauss. Since that time, it's had many variations but the trend we're loving is cropped denim which can be worn in any way – as a crop top, bra, t-shirt or as the outer layer under a hoodie. We also love the colourful options that are available by high-end brands and on the high street.
For those who want a brand-new jacket, there are many options as it went straight from fashion week to the high street. Or if you have the time, you can simply make one by yourself. Just cut your old denim jacket below the pockets and drag out some fibers for the messy look. Here are our favourite picks from the high street.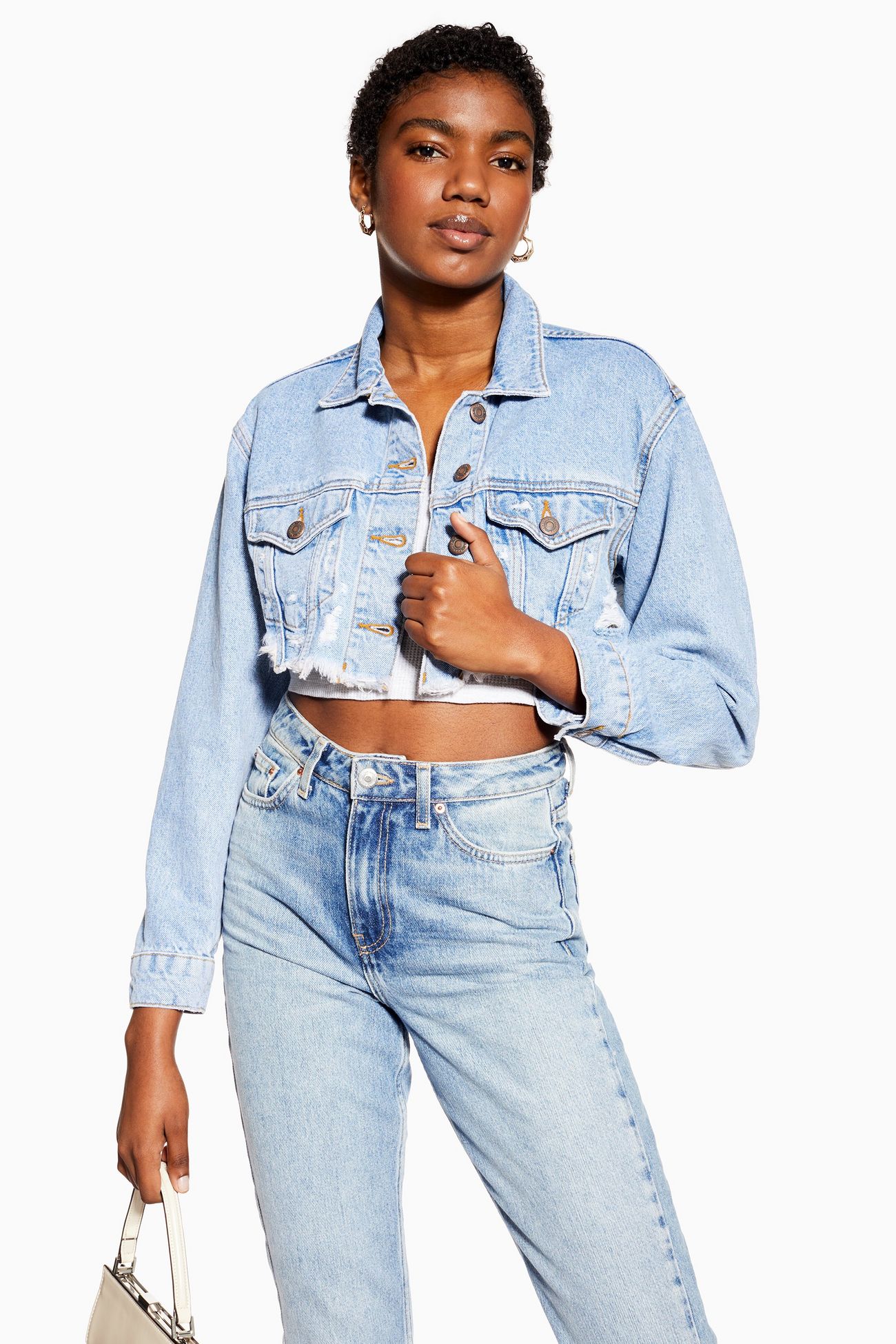 Cropped Ripped Denim Jacket from Topshop £42.00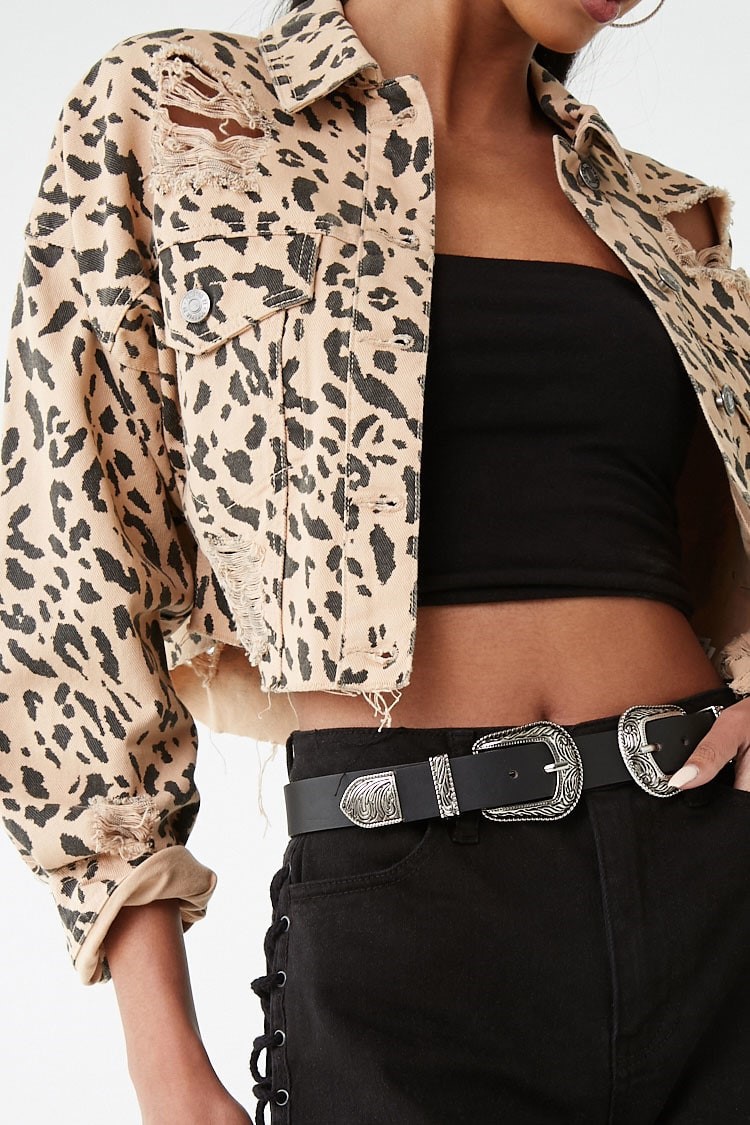 Leopard Print Distressed Denim Jacket from Forever 21 £28.00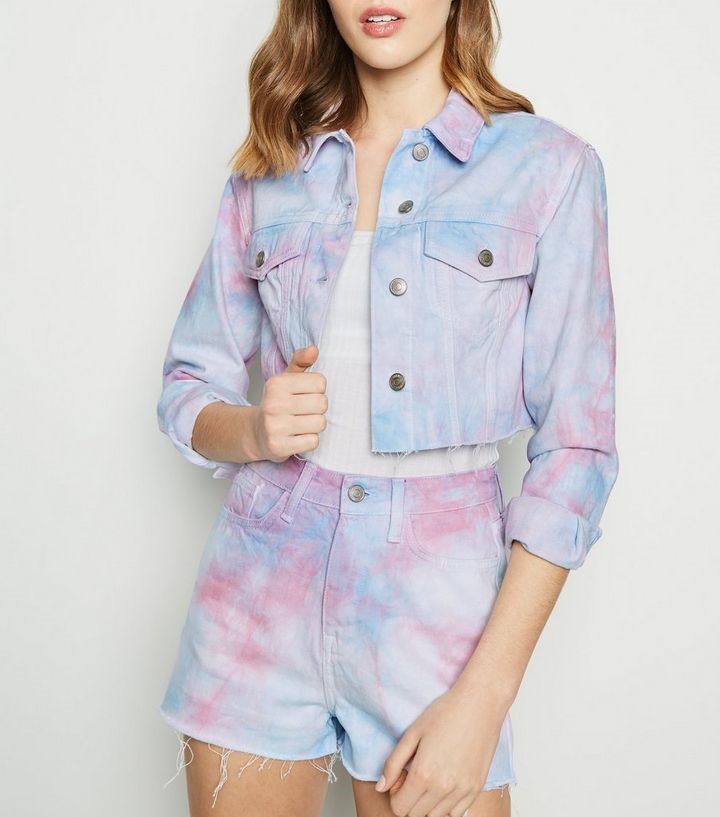 Pink Tie Dye Raw Hem Denim Jacket from New Look £27.99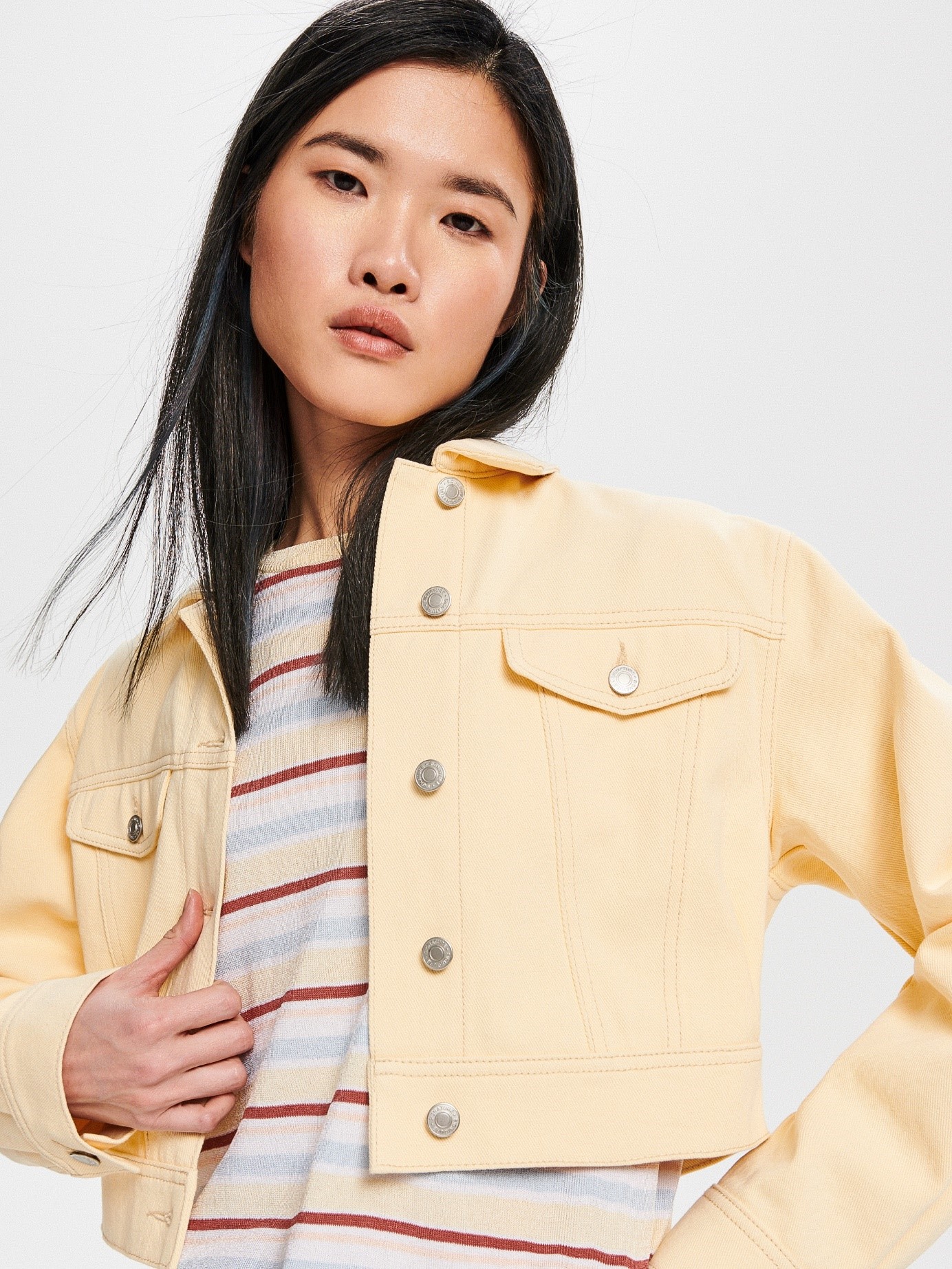 Cropped denim jacket from Reserved 39.99 GBP
Follow us on Twitter or Instagram @Fashion_North and let us know whether you like this new trend or not. Also, why not share some photos of your cropped denim jackets too.