For fall/winter 2021, Miuccia Prada and Raf Simons took inspiration from change and transformation with the collection showing the "fusion between disparate themes and intents mirrors the nature of humanity: a belief in the fact that men and women each hold the masculine and feminine within themselves."
The latest womenswear show was broadcasted from Milan's digital fashion week and marks the second outing of Miuccia Prada and Raf Simons, the first being for spring/summer 2021 where they explored the traditional Prada silhouettes and fabrics but with the edge of Raf to create a global audience appeal.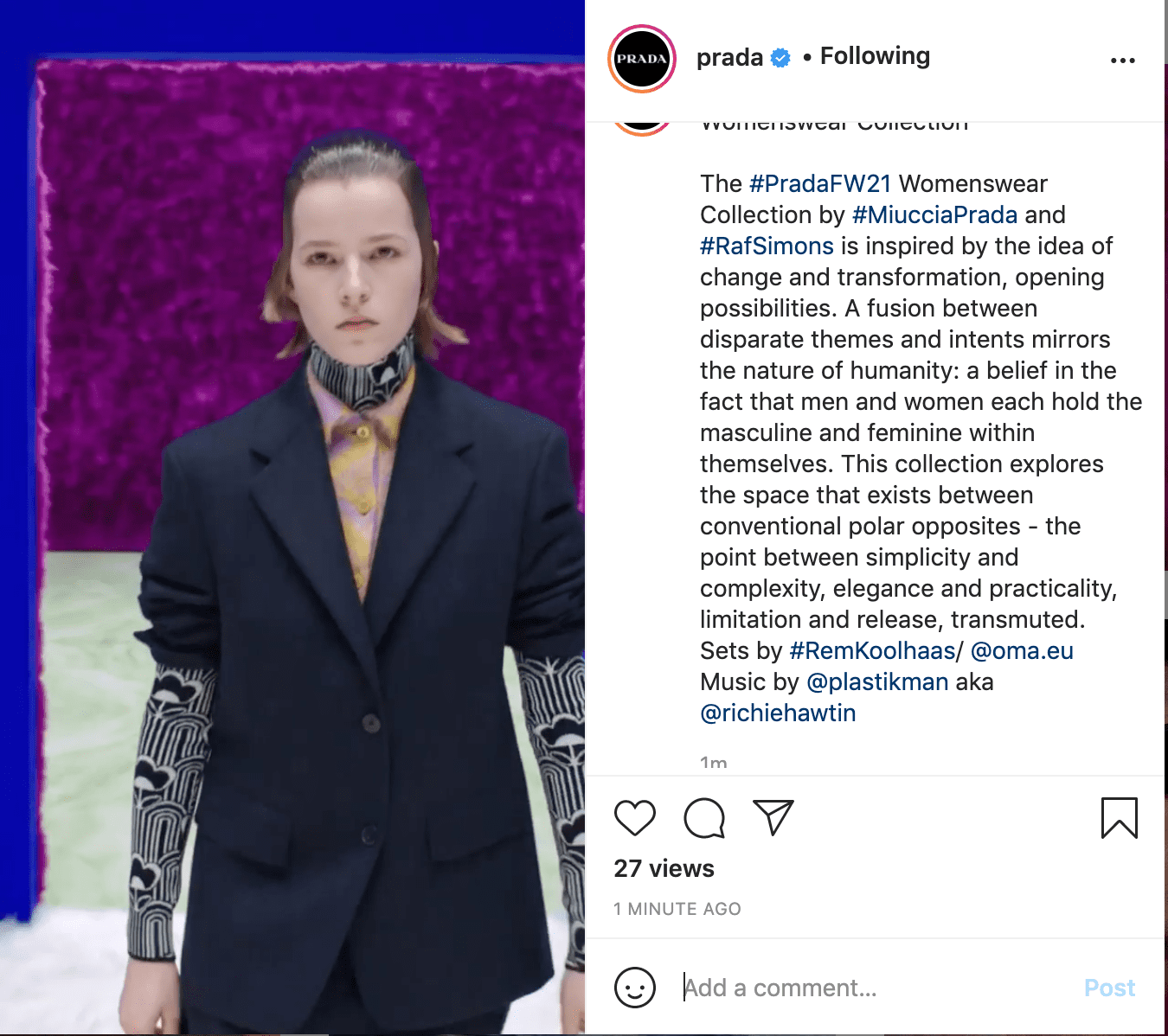 The collection was a mixture of prints, faux fur and sparkling sequins with clothing that sparked excitement for the post-pandemic world. Prada introduced extravagant faux fur coats paired with bold sequined slip dresses. The outerwear and off the shoulder jacket combinations came in bold yellow with voluminous sleeves and Prada's signature re-nylon material was seen in oversized bomber jacket with red detailing.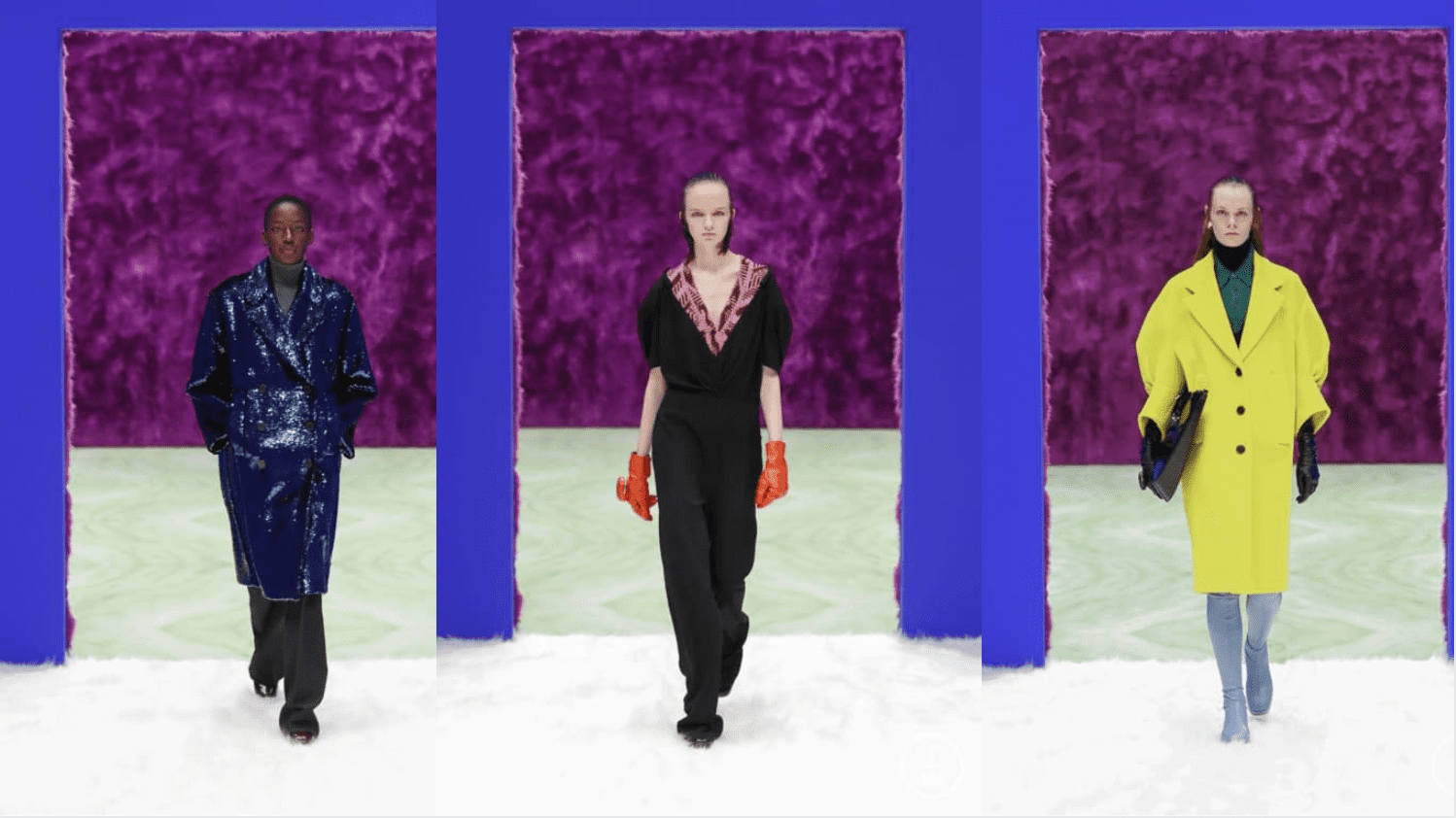 Fitted bodysuits in stitched jacquard knit brought emphasis on the body and the juxtaposition of tailored suits covering the body showed the vision Miuccia Prada and Raf Simons. Evening wear was transformed to utilitarian jumpsuits with the arrival of head to toe sequins.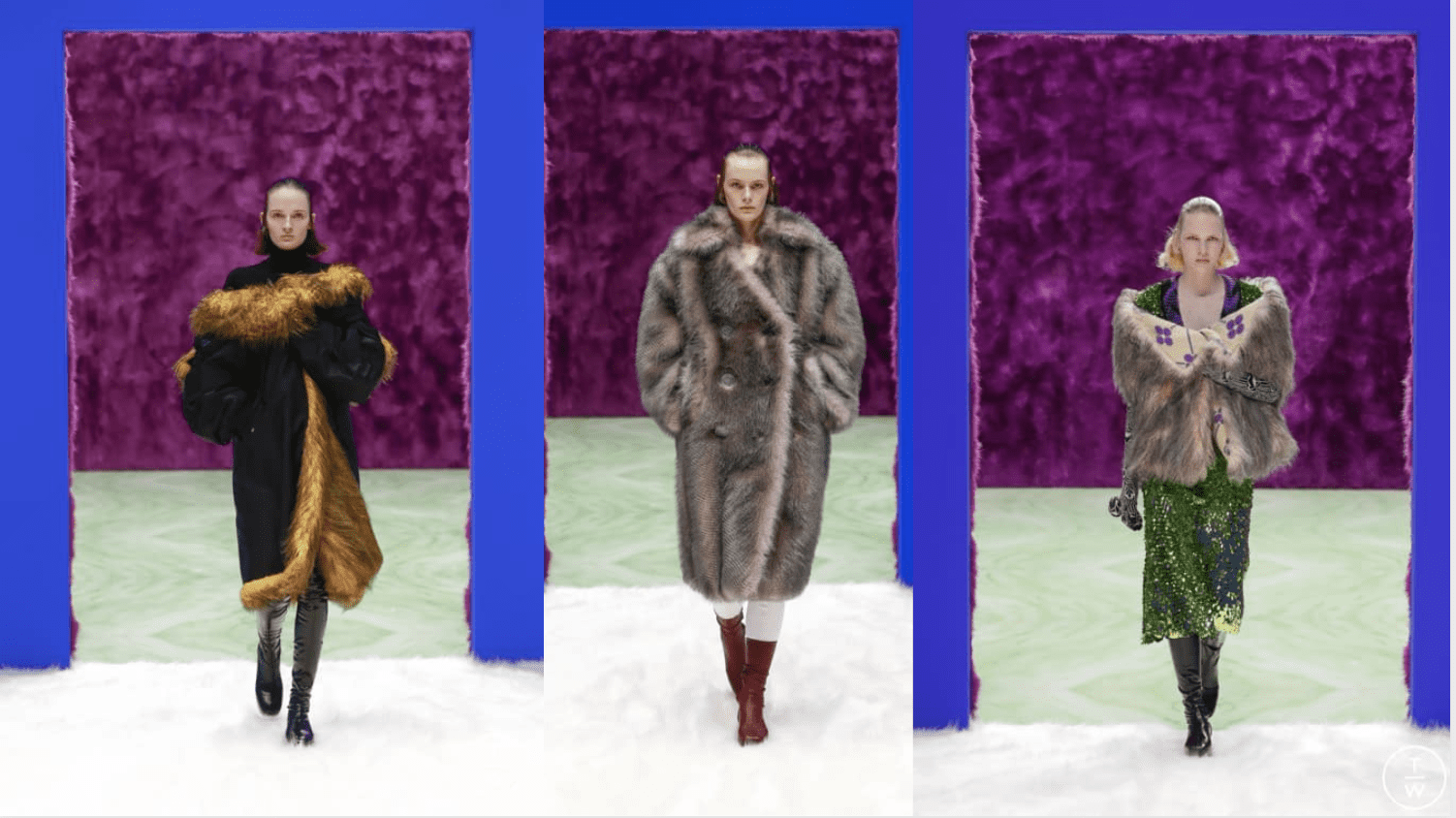 What's your favourite look from the show, let us know on Twitter @Fashion_North !