Here at Fashion North, we're welcoming a new cohort of BA (Hons) fashion journalism students to the University of Sunderland.
And what better way to celebrate their arrival than with a shopping trip!
Our fabulous freshers spent the day at Newcastle's Eldon Square scouring the stores and ransacking the rails to reveal their favourite fashion and beauty must-haves for their new life on campus.
Sophie Henderson recommends a high fashion, Clueless-style tartan skirt at only £17.99 from New look. This skirt is a black and yellow mix, perfect for night and day autumn outfits. Pairs with a simple black tee, this skirt can make a high end autumn outfit while still including the colour of summer.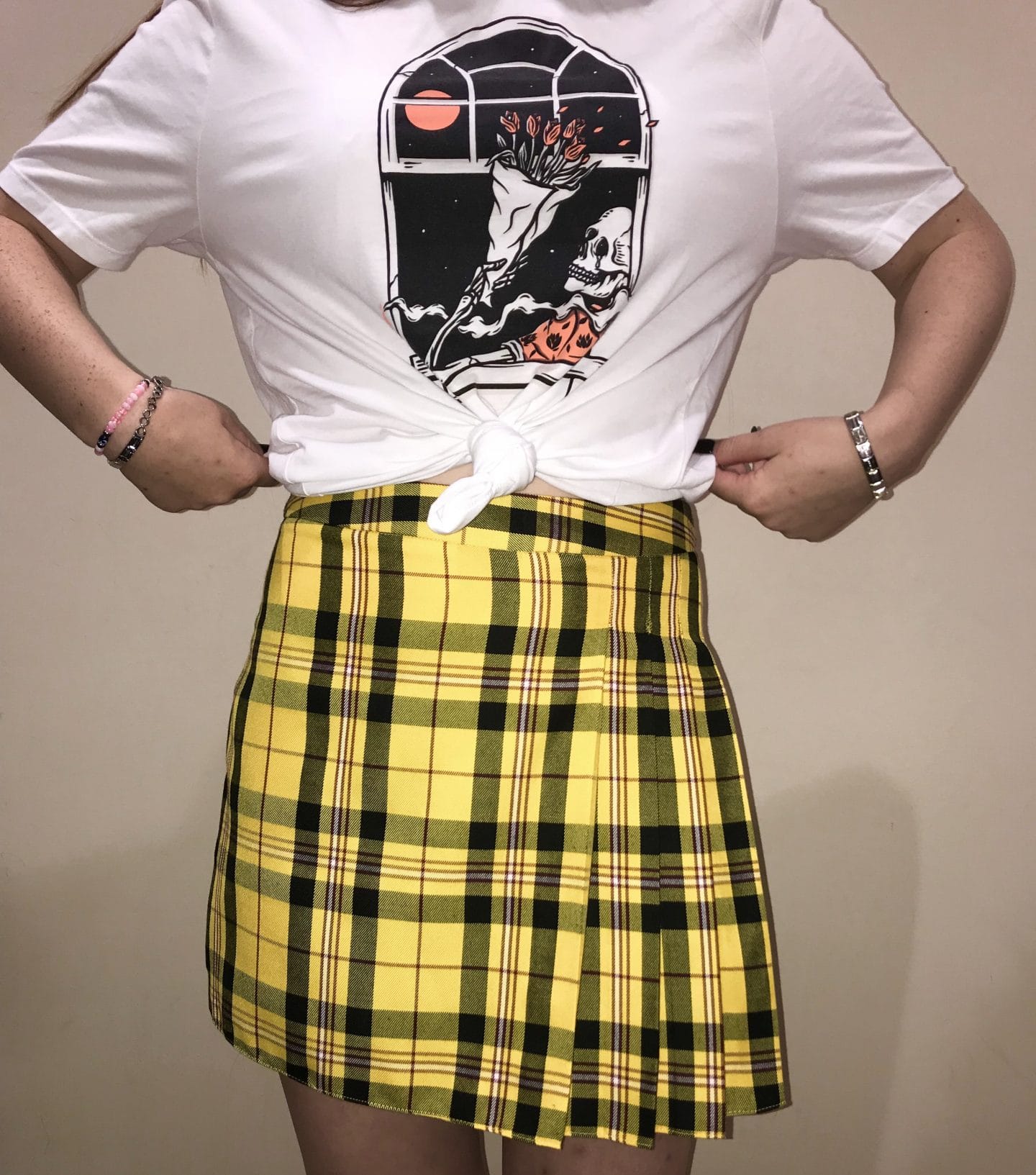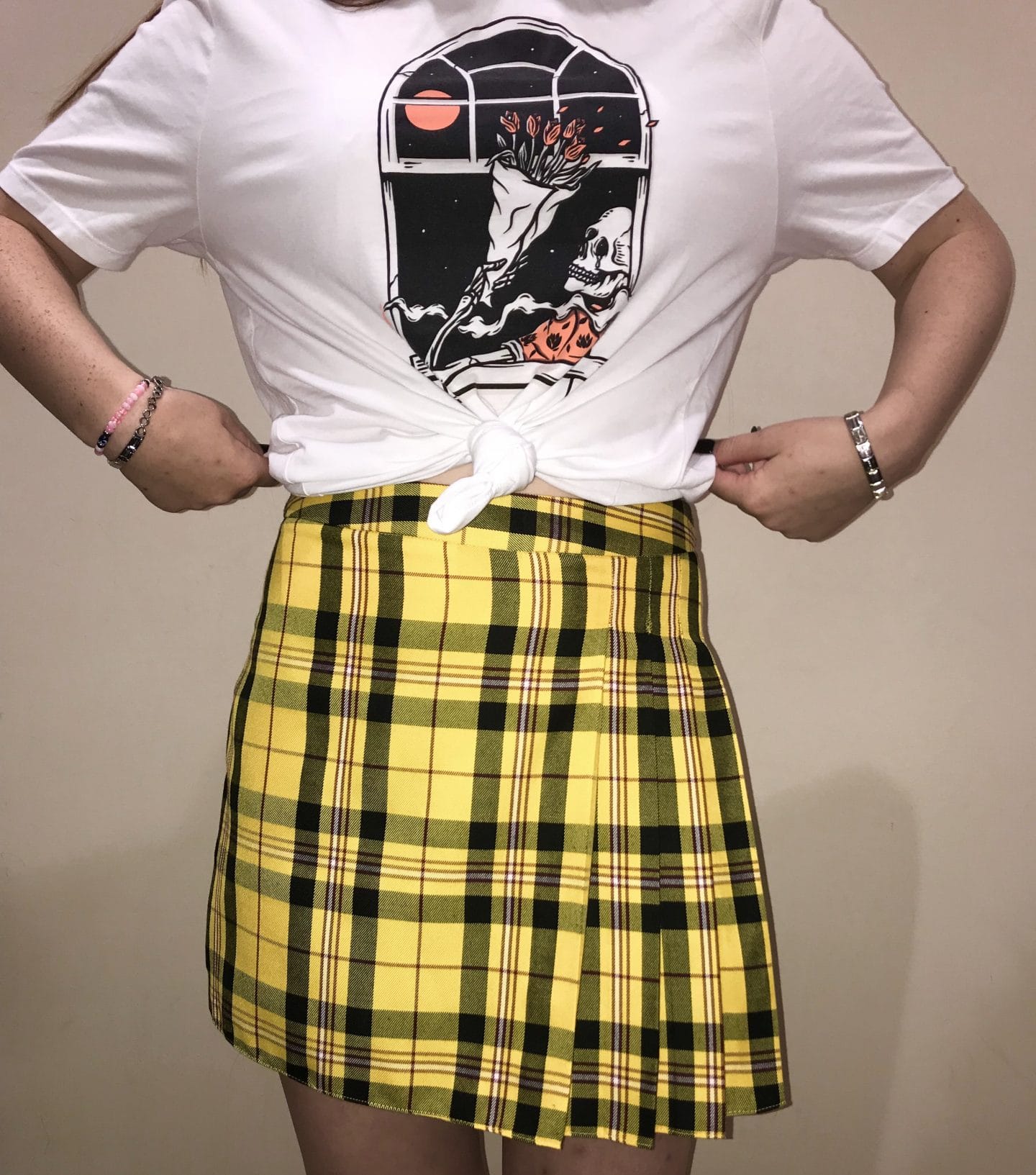 Megan Hagel recommends Primark's fashion steal – contrast stitch trousers. Contrast stitch has been a huge fashion trend this Autumn/Winter '18. It's been seen on the runway from designers such as Bershka and Alexander Wang. They are the perfect wardrobe staple for a versatile outfit. Style with a slogan tee and trainers for a casual fashion forward outfit or with heels and lace bodysuit for a killer party look. For just £13, you cannot miss this piece.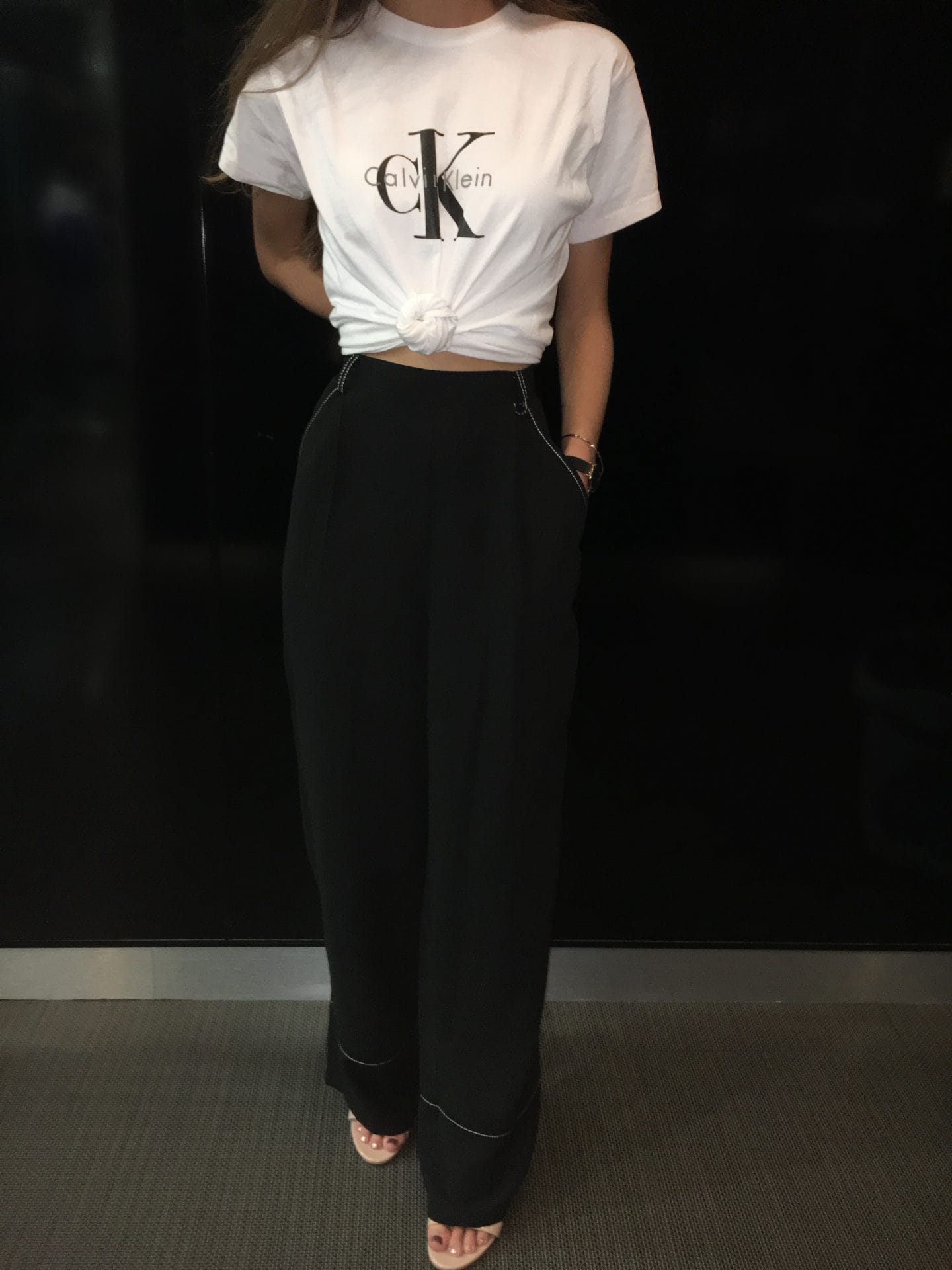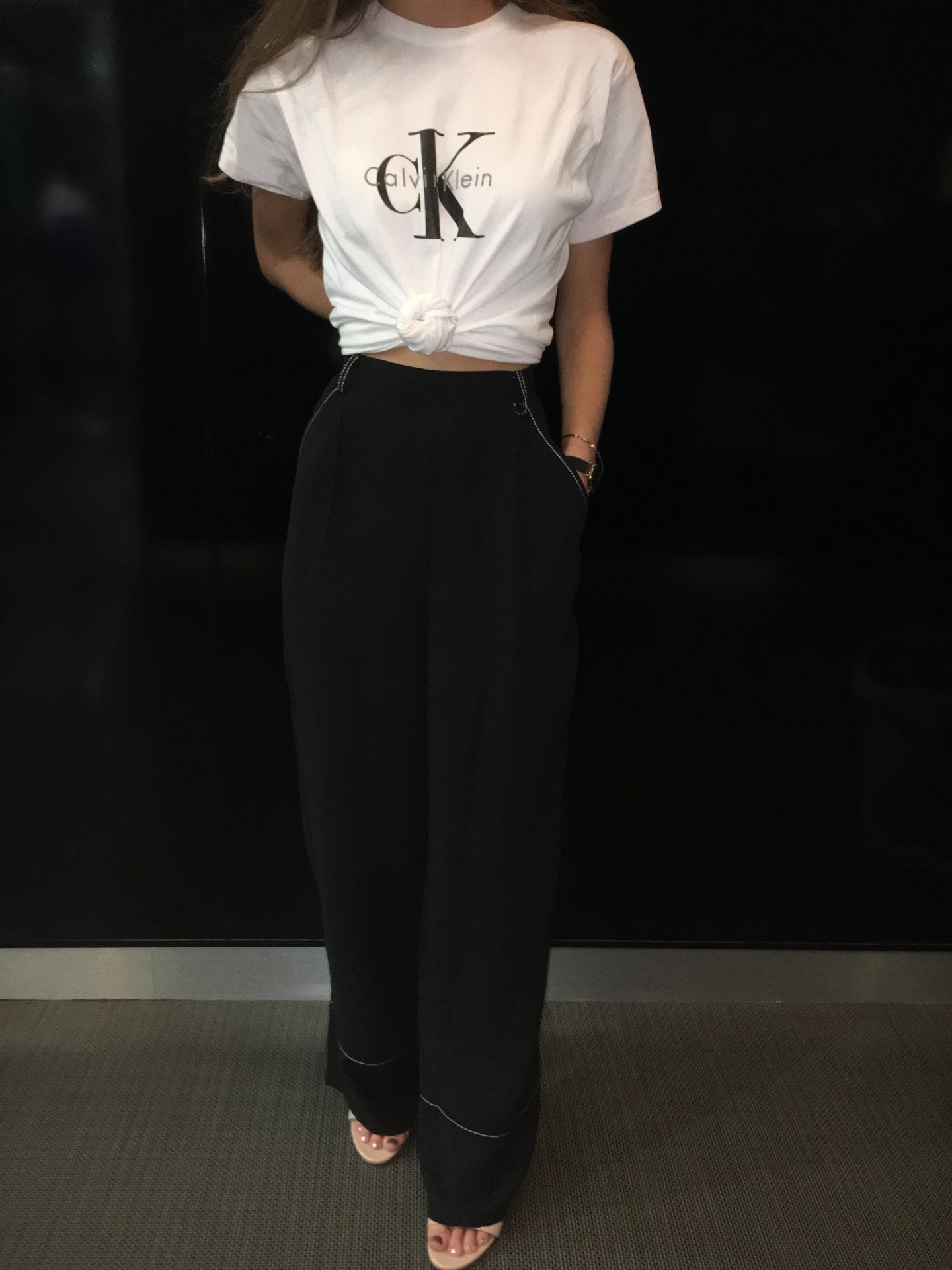 Megan Fitzmaurice recommends this red and black leopard print denim A-line mini skirt. Priced at £32 from TopShop, it's a great way to make a bold statement. I paired the skirt with gold jewellery and a plain black bandeau top, perfect for a night on the town.  Throw on a jacket for a casual daily look.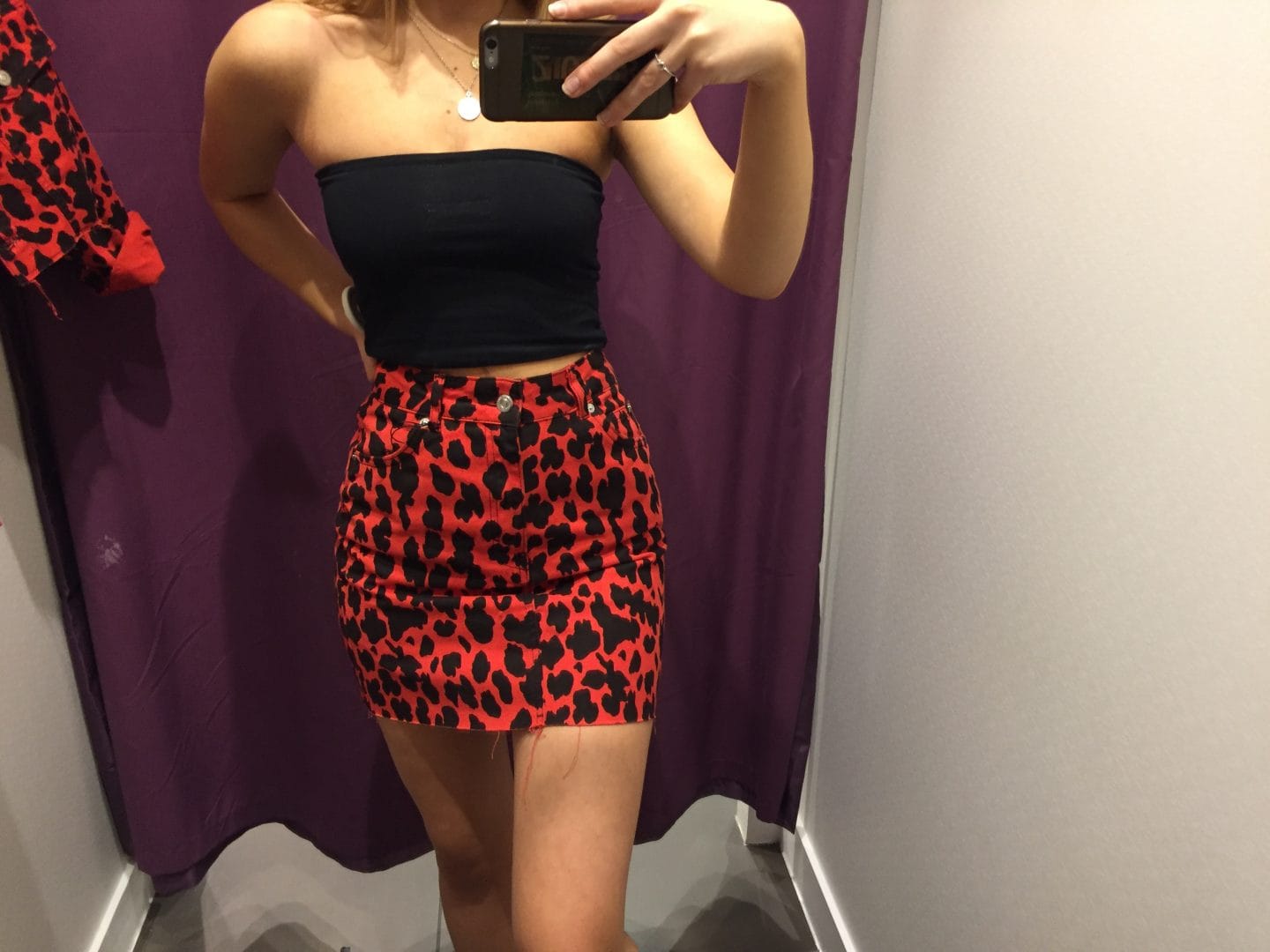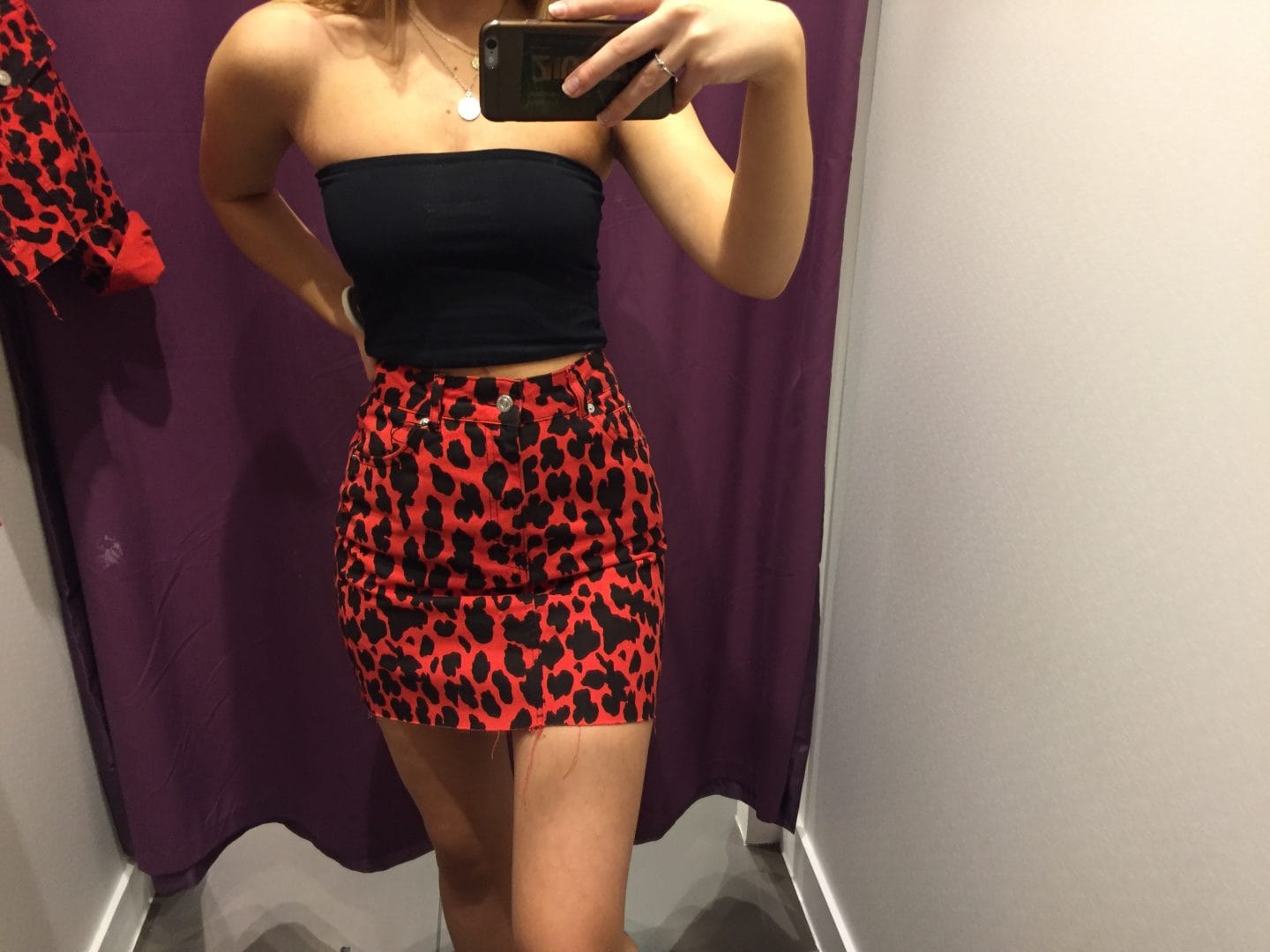 Yasmin Defty recommends an autumnal, warm yellow double breasted coat from River Island, worth £80. This wool coat is perfect to keep you warm during the autumn and winter months as well as keeping you stylish. The bright colour is great for this season because it adds colour to the dull days ahead. During these seasons it's always best to get a coat that not only looks great, but is practical. The bright colour in winter can make you feel happy too!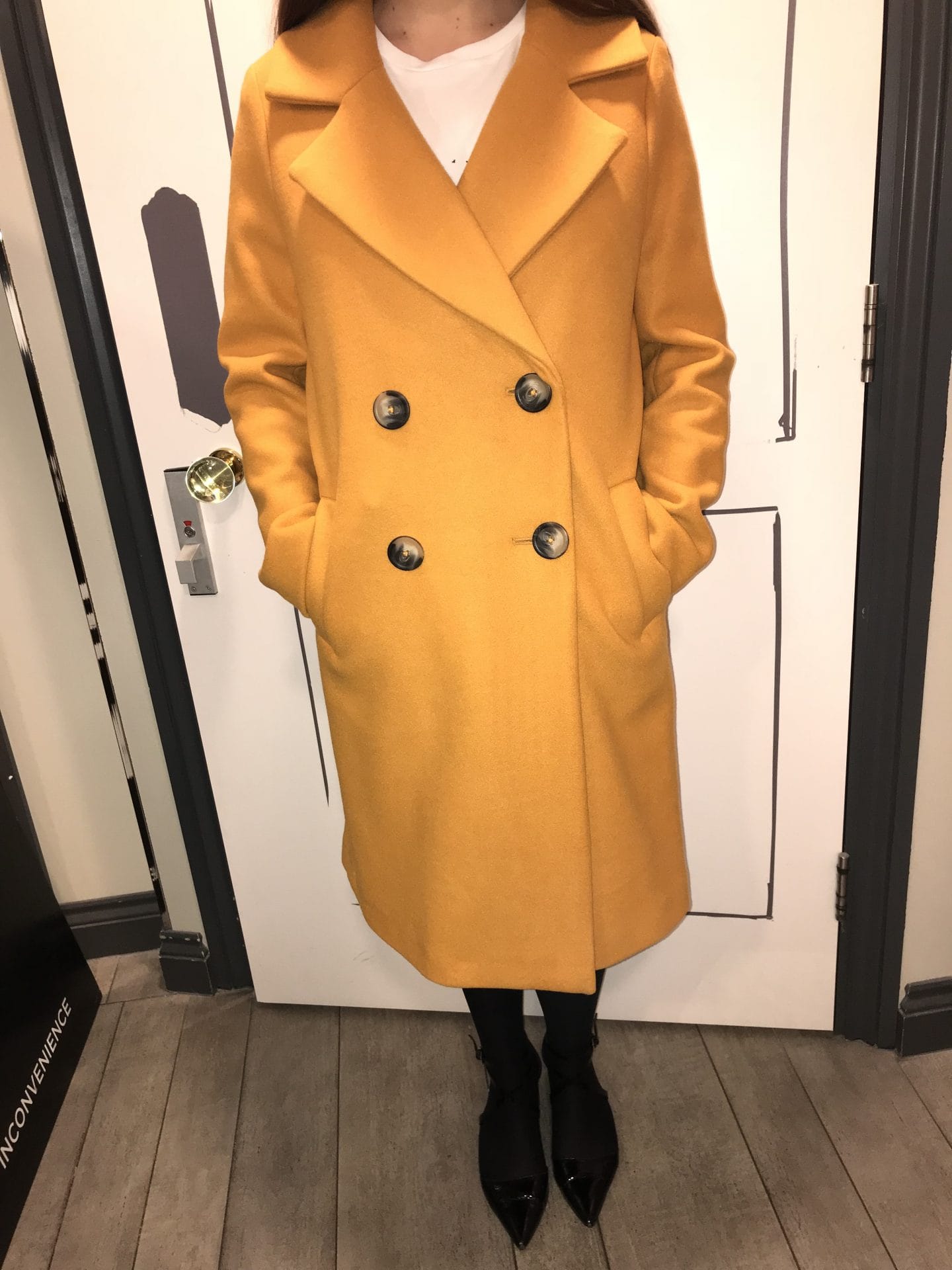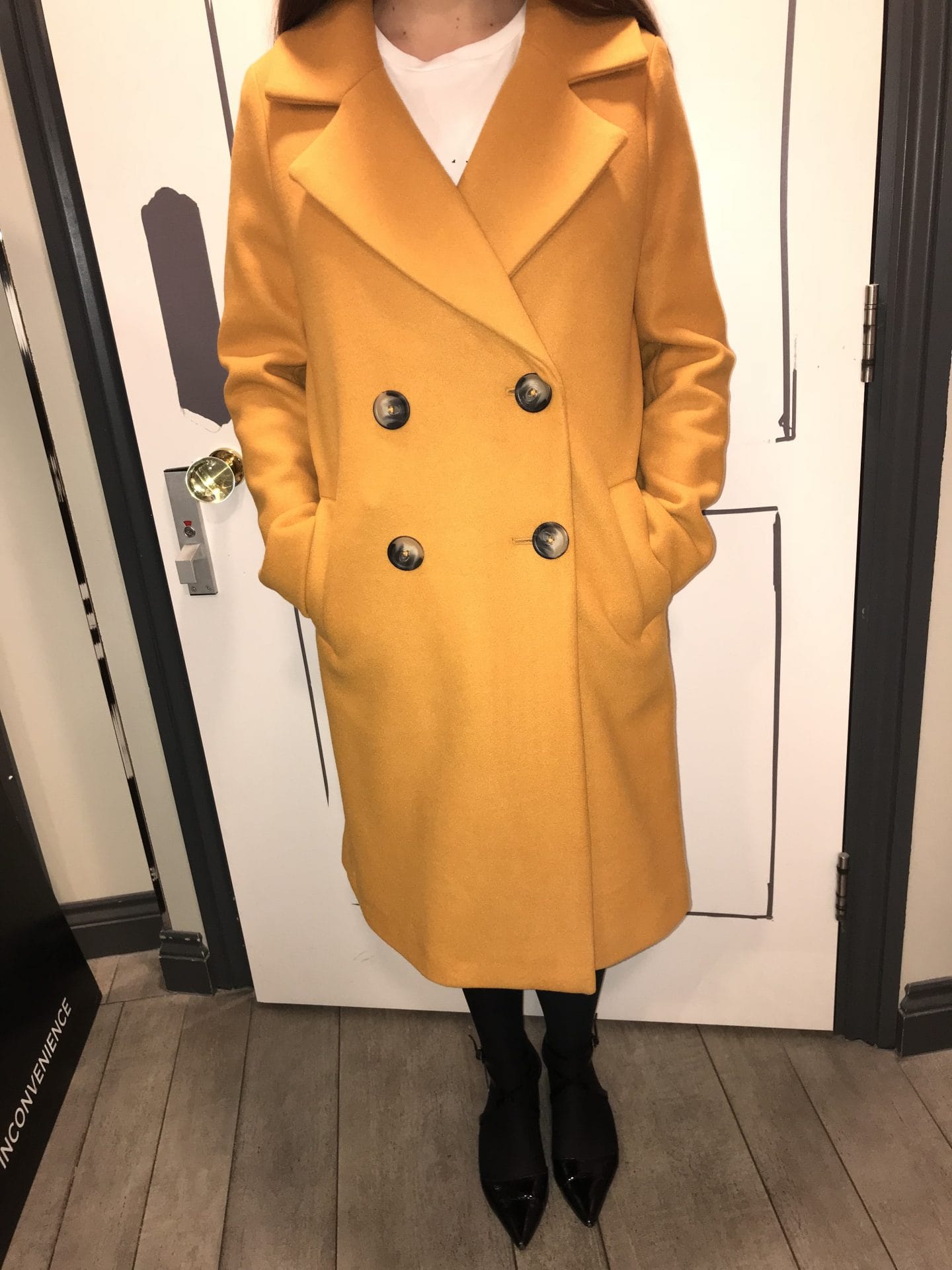 Hollie Ellison recommends brown leopard print cycling shorts at £8.99 from New Look. I paired the cycling shorts with a leopard print bandeau  (£7.99 from New Look) to make the perfect co-ord. I love how versatile this outfit can be, whether paired with a black pair of strappy heels for a night out or with a pair of chunky trainers and a denim jacket for a casual daytime look.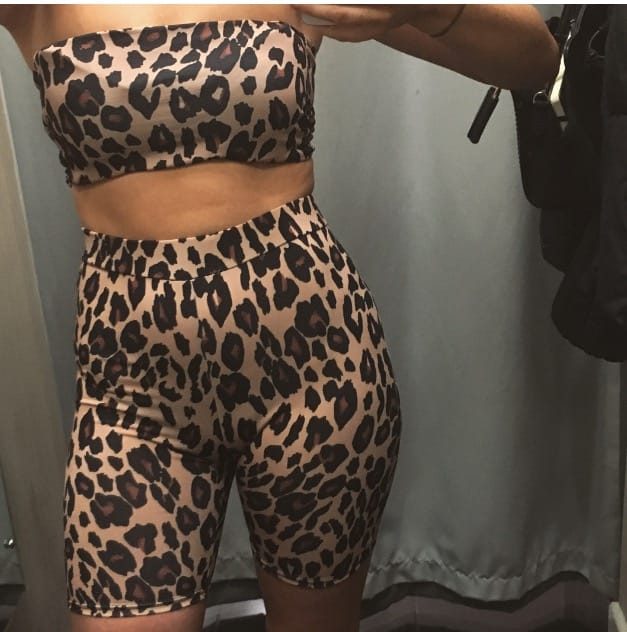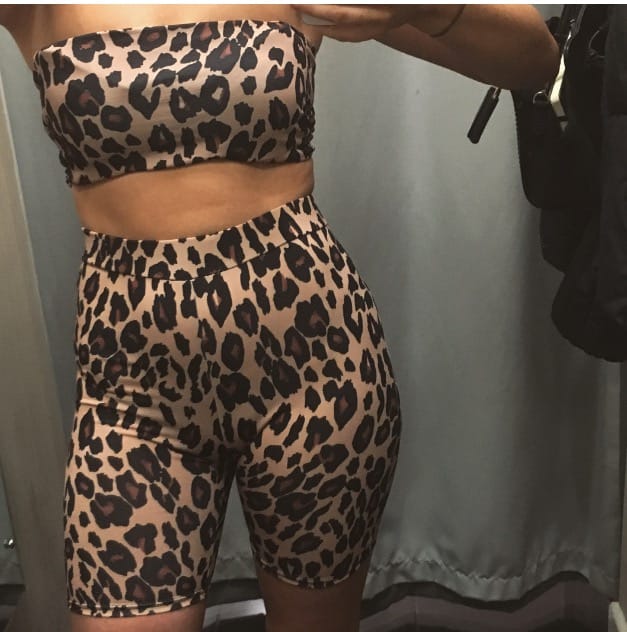 Brooke Murphy recommends the brown convertible leopard print micro backpack. Priced at only £15.99 (not including discount for all registered students) this Louis Vuitton dupe bag is just a fraction of the price.
Everybody knows leopard print has taken the fashion industry by storm and become this autumn's most desirable trend, making this statement piece a staple for your wardrobe. The perfect amount of spice to add to an all black outfit.
Convertible/ removable straps and full zip fastenings allow you to style an outfit in a multitude of ways. A perfect accessory to stash away your essentials when you're out and about town.
Unleash your wild side and get ready for the new season now!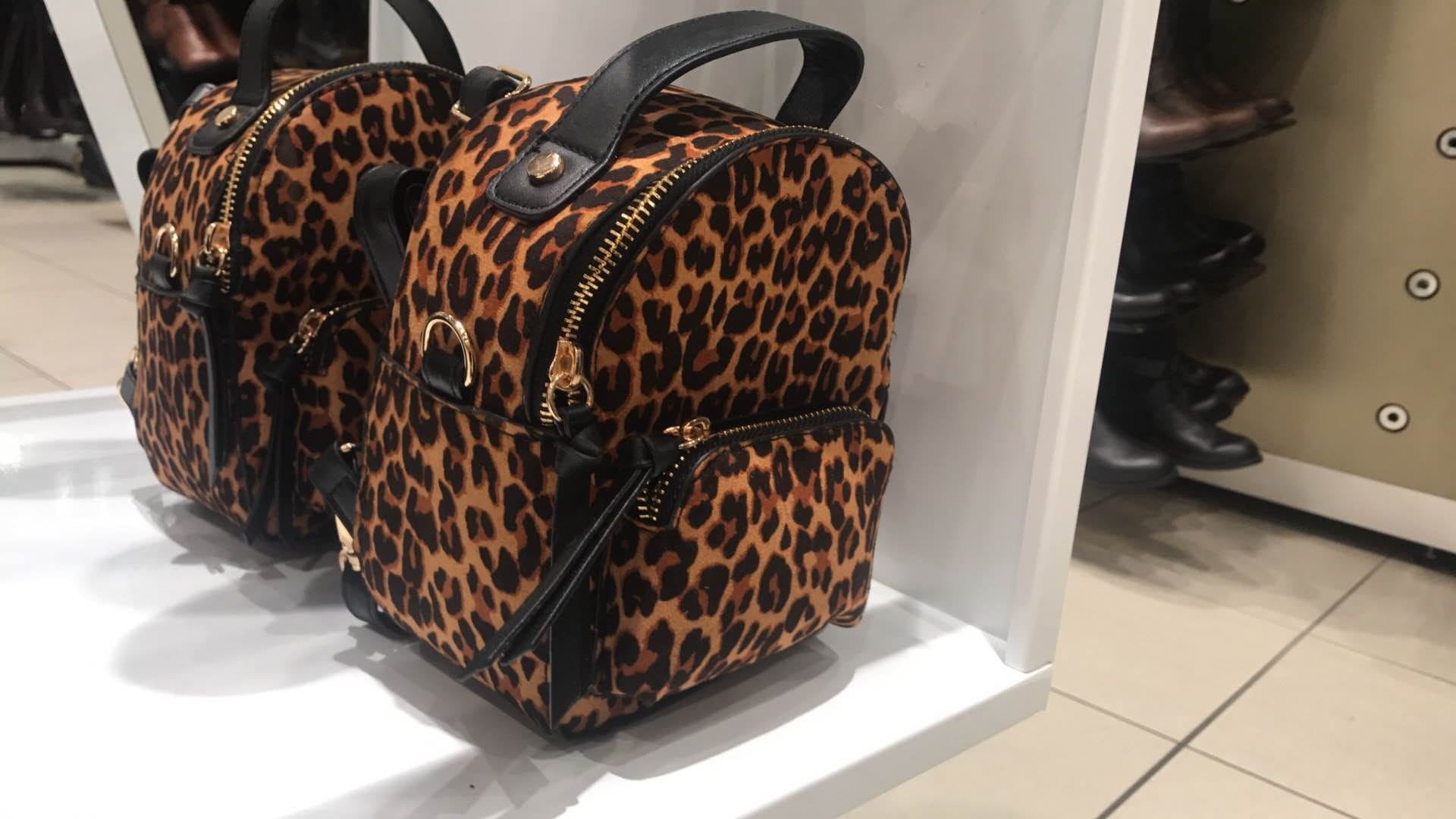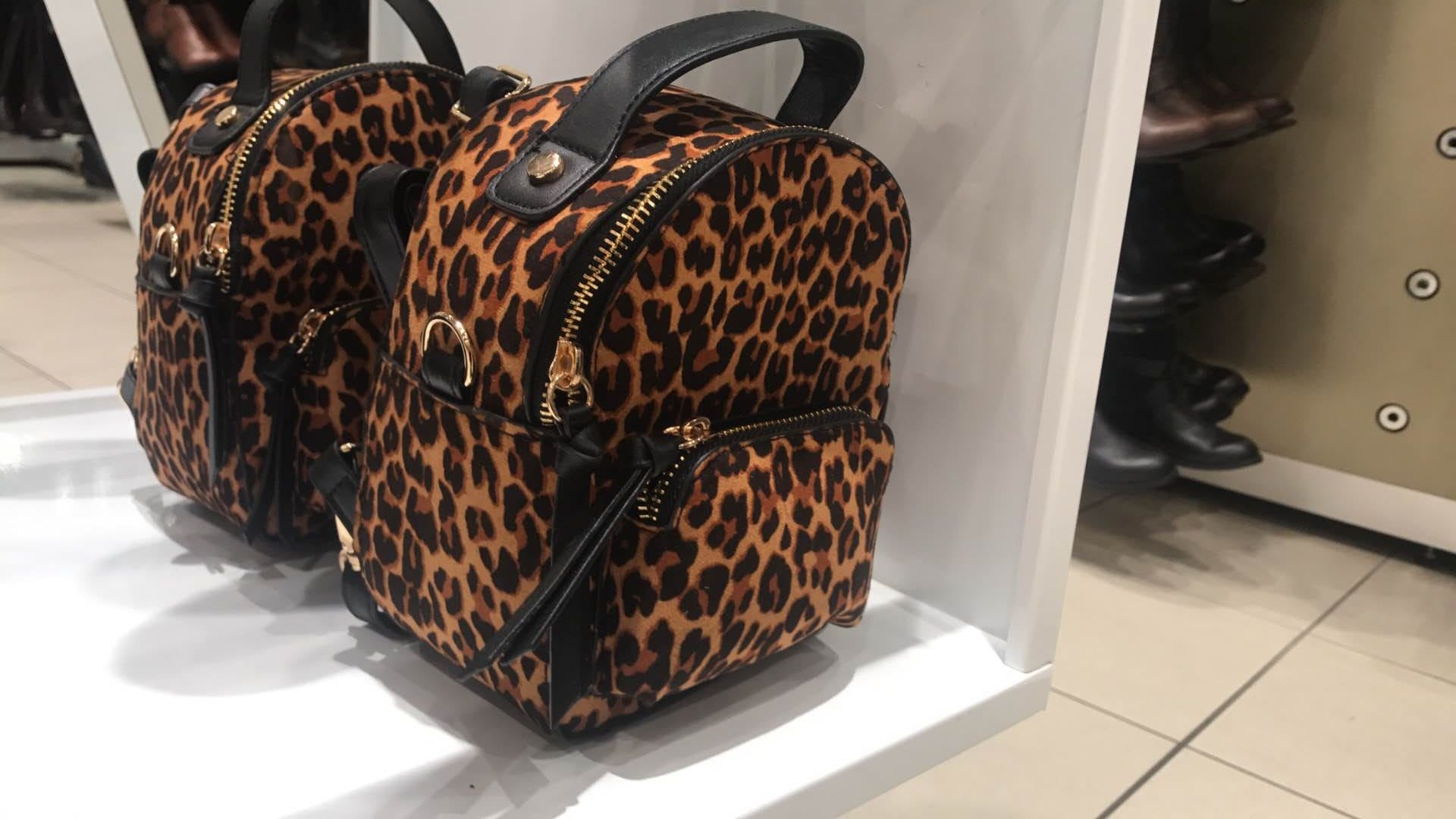 Caitlyn Mcadam recommends this leather mini skirt, perfect for the fall season. Yellow has been making a huge appearance on the high street this season and Topshop has you covered. This piece, made of a soft leather material and featuring a statement belt, retails at £29. You could easily dress up this skirt with a jumper and some Chelsea boots, or even some loafers. It is perfect for transitioning into the fall and winter. Ladies, you can never go wrong with a mini skirt!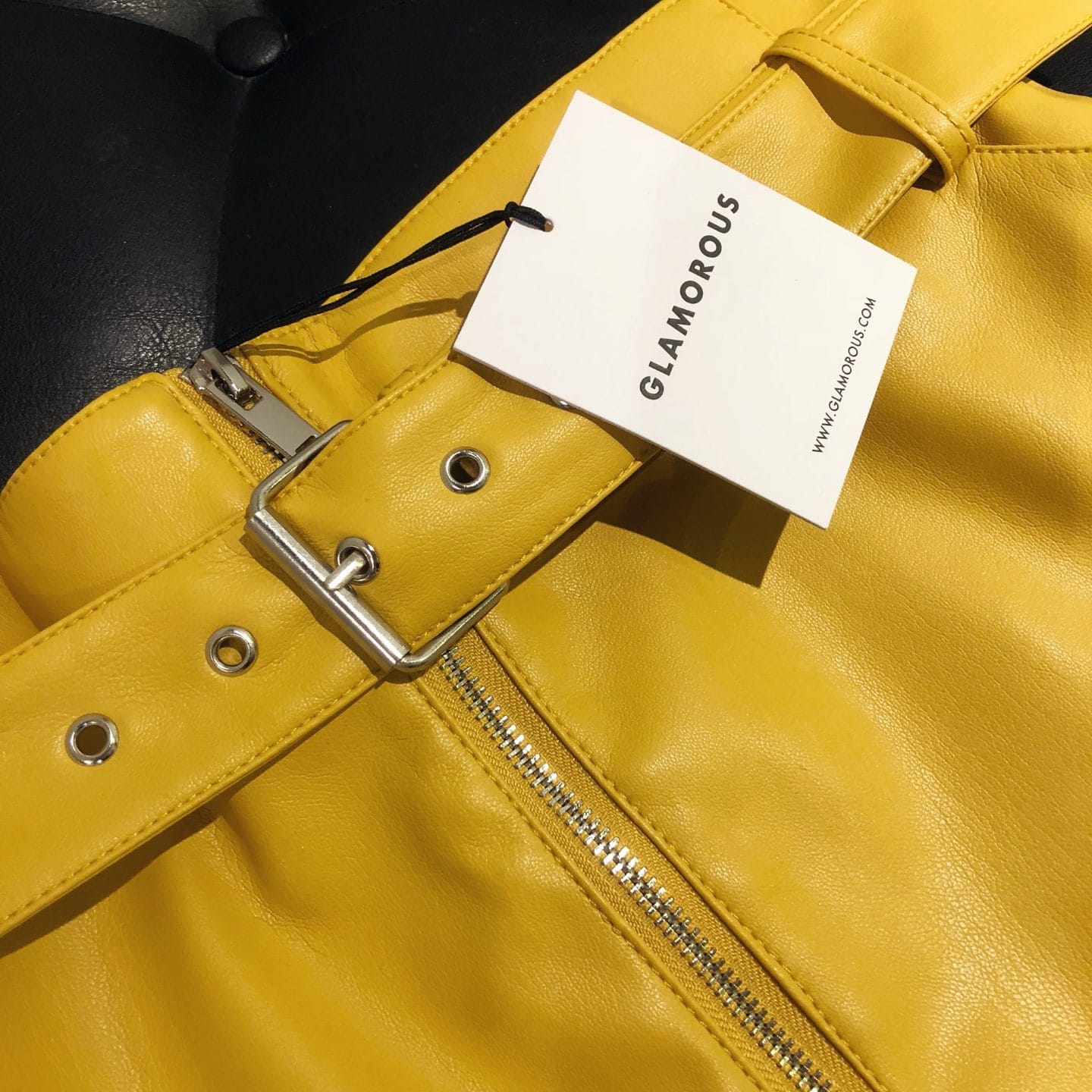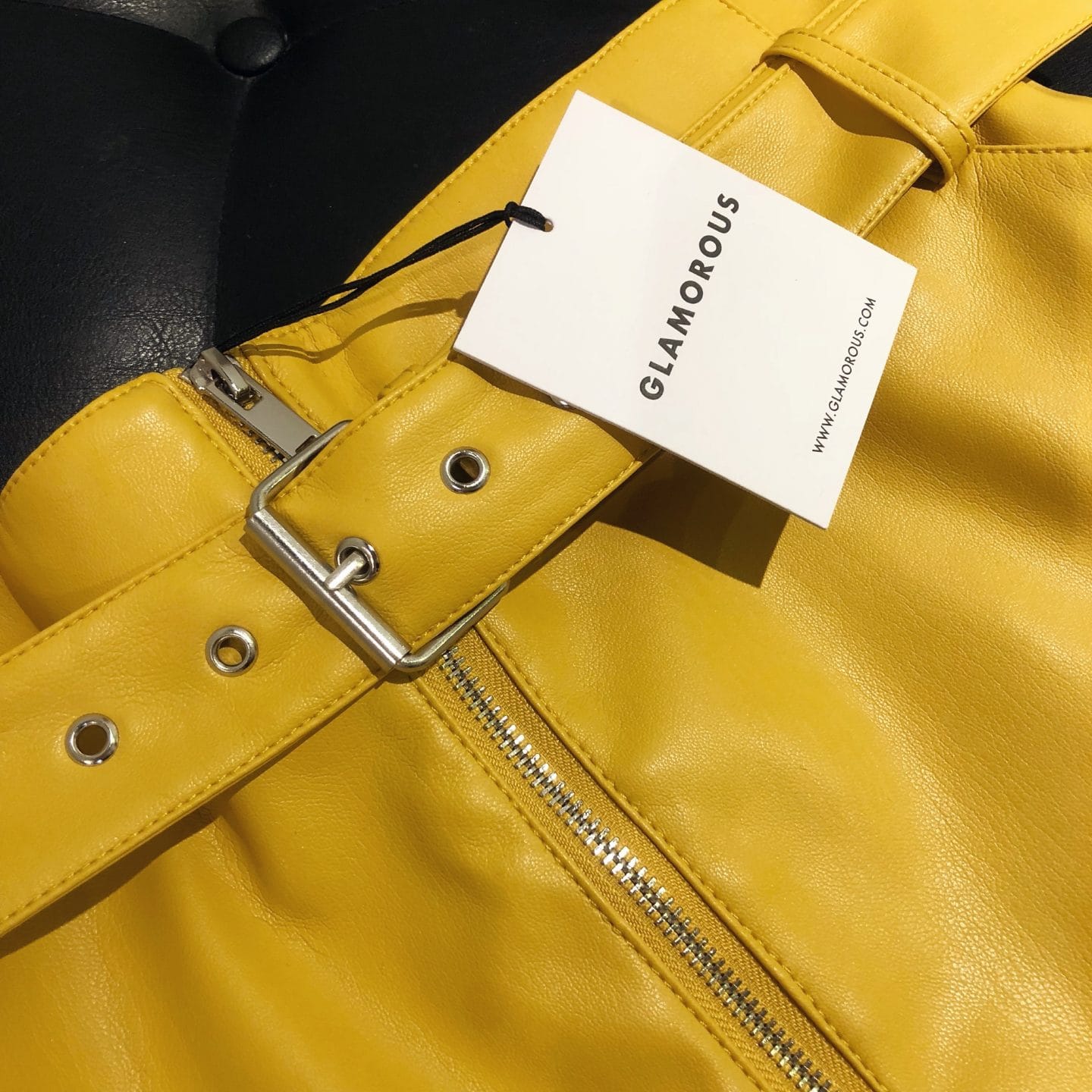 Anna Krištofčová recommends t
his black, check-print blazer from River Island, reminiscent of the latest autumn/winter 2018 Chanel collection. The ruched sleeves and sequins make it even more interesting than a basic version of any blazer. What's more, the blazer will keep you warm in windy weather. Price: £65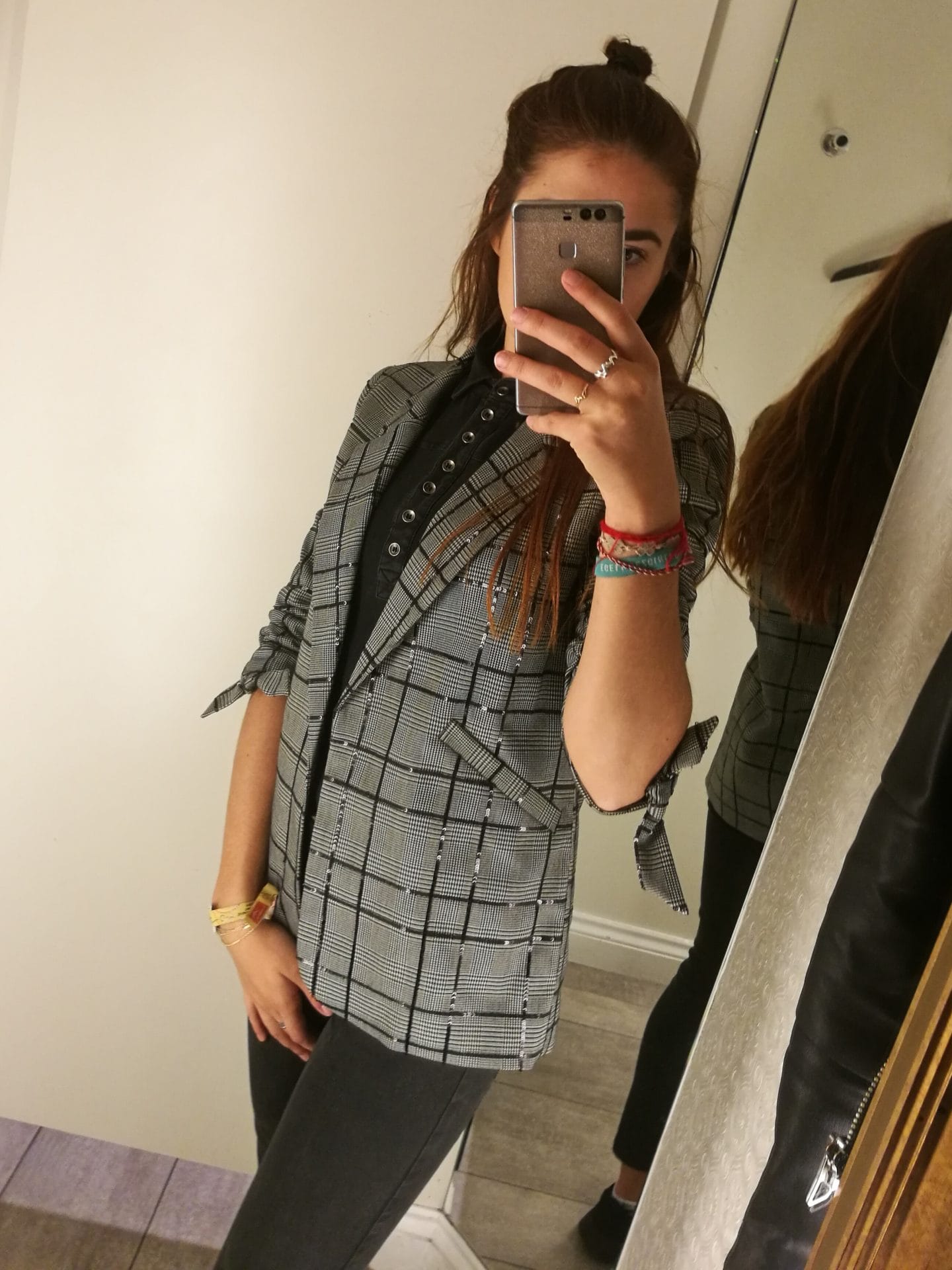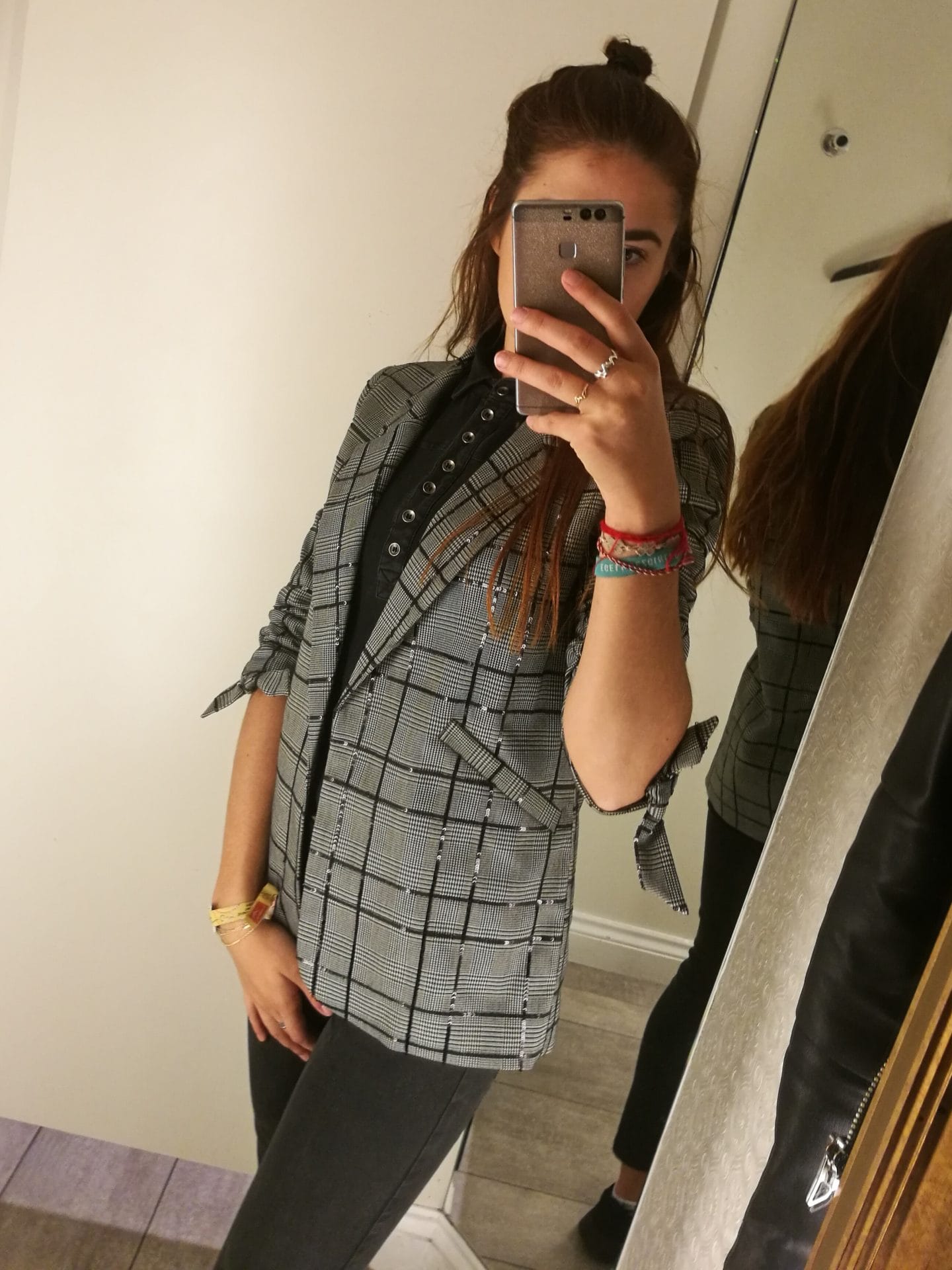 Lucy Mclaren recommends this beautifully soft, rose-pink turtle neck oversized jumper. It is perfect for Autumn/ winter. Pair it with blue jeans or leggings for a more comfy vibe. It retails for £40 at River Island. Everyone needs a pink jumper to brighten up an autumn wardrobe!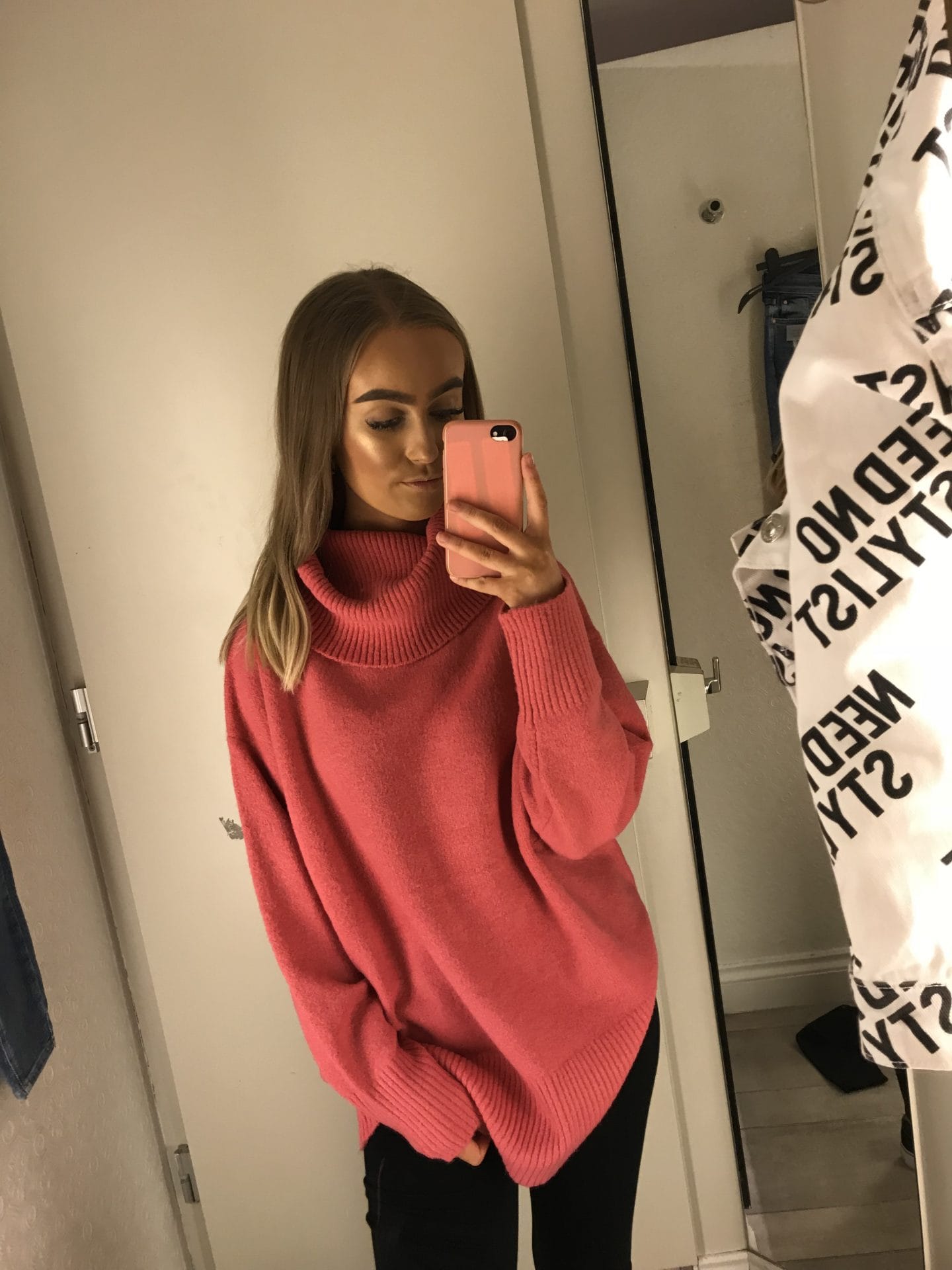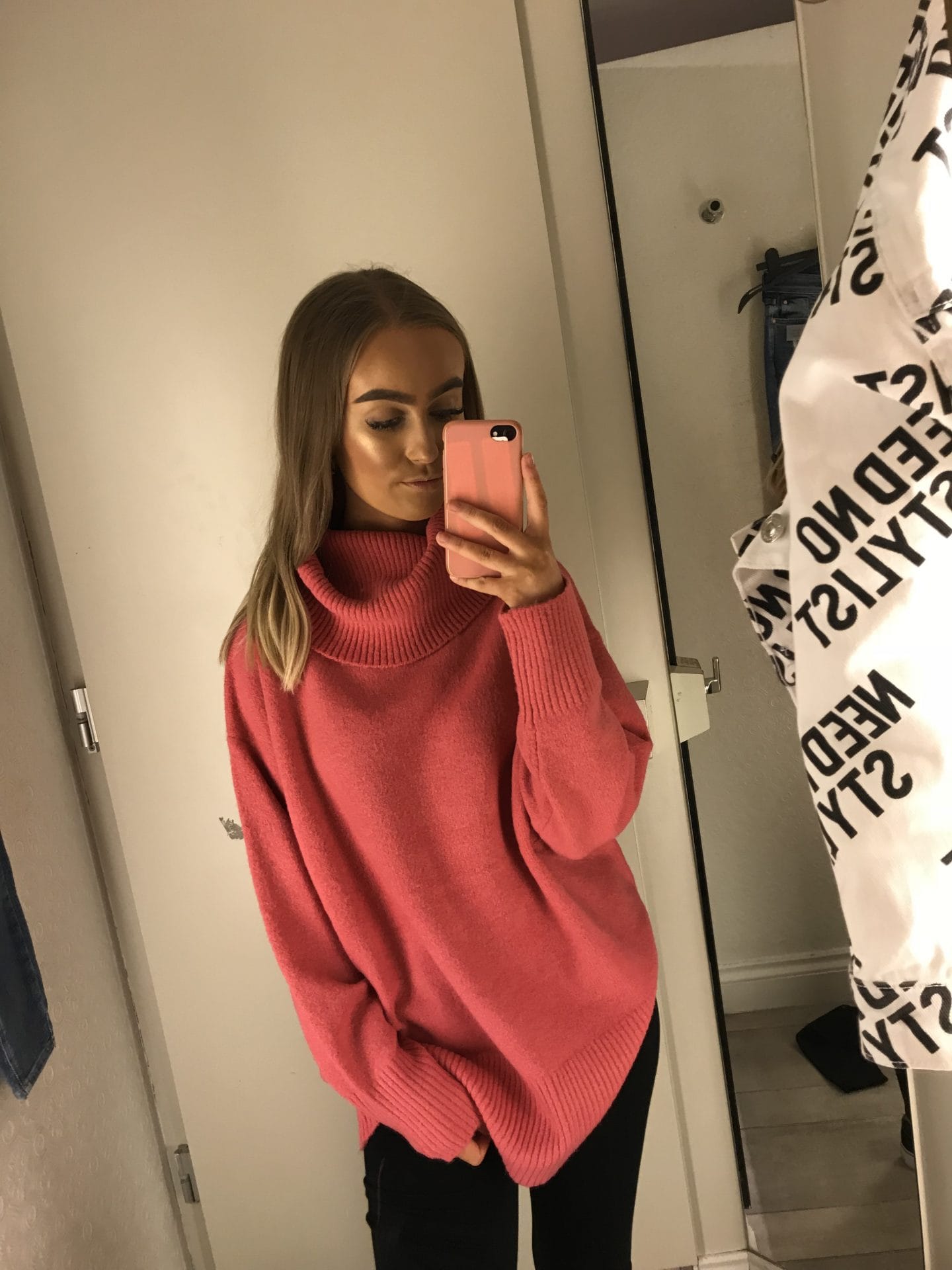 Grace Cassidy recommends this bright, bold, snake print bag that can be worn with a strap to create a small, easy to carry handbag or as a clutch bag, making it perfect for a night out. The burnt red colour makes it stand out and pairing with a red boot will create a statement outfit. This bag, ideal with so many outfits and of a durable faux leather that will last, is a great price at £25. I also love the gold hoop detailing at the front of the bag, making it stand out further. Snap yours up at Topshop!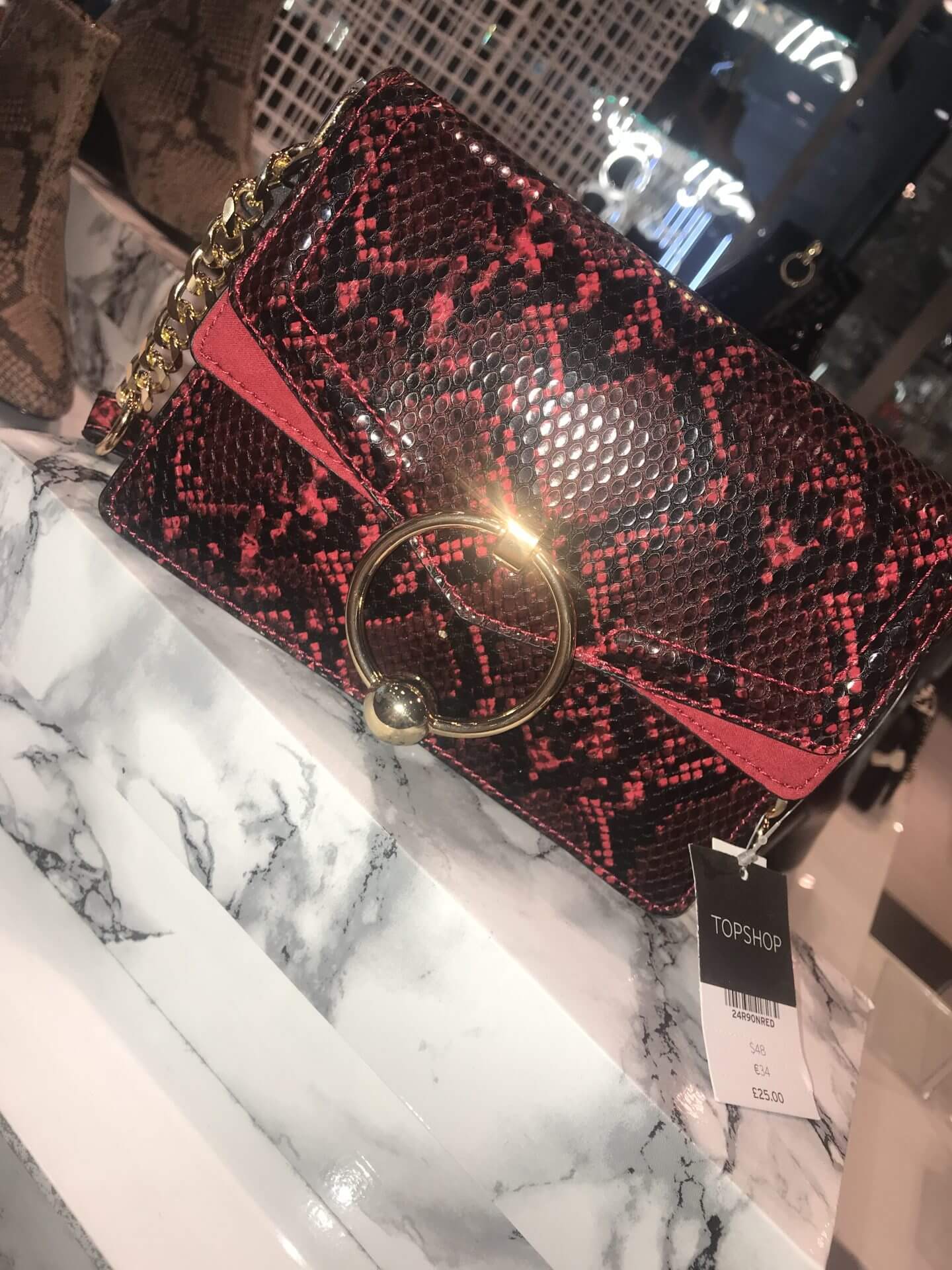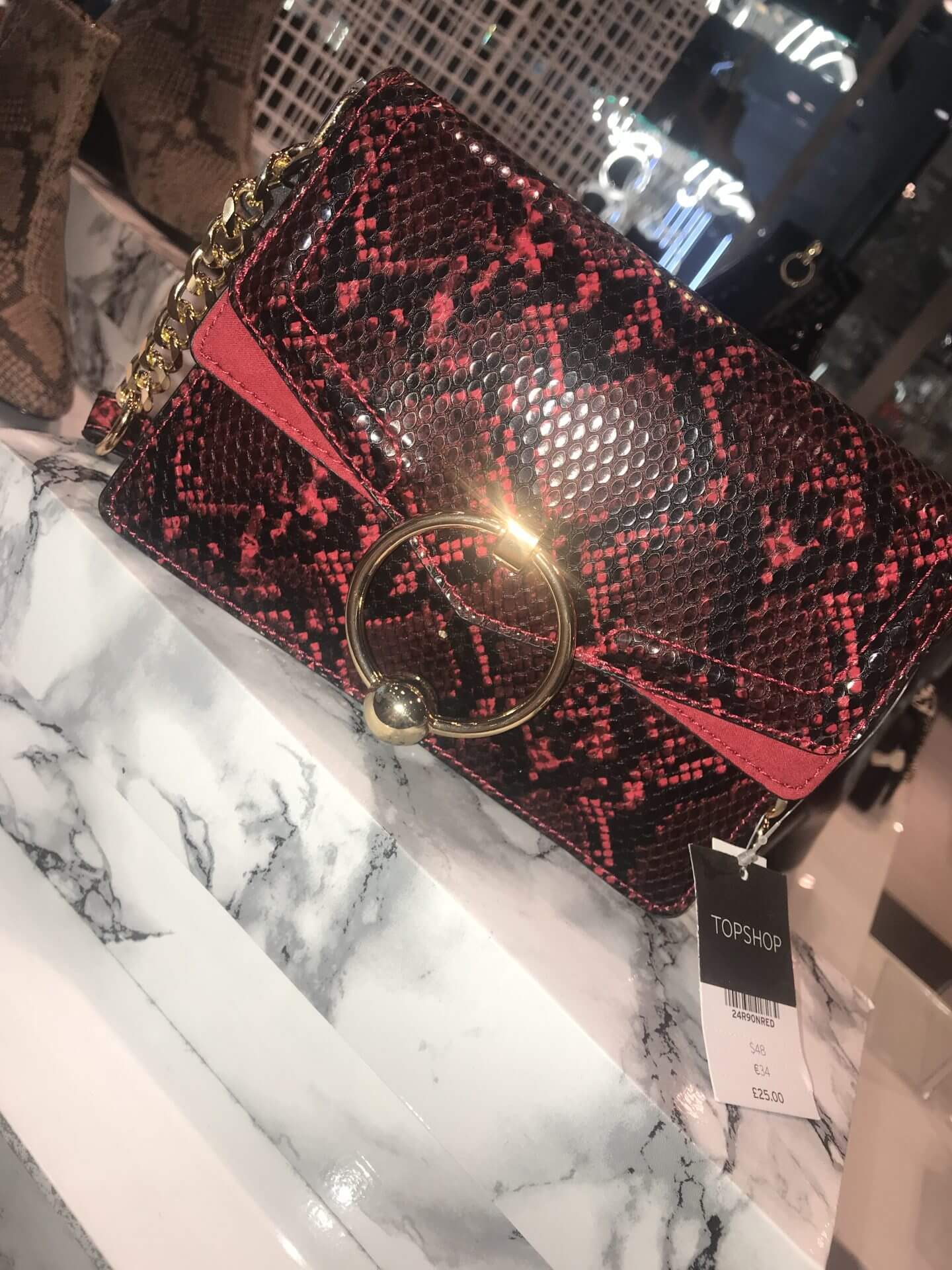 Nicolette Ftackova recommends this velvet dress, just £35 from Topshop. Well-shaped and ideal for combining with boots or high-heels, summer or winter – you will be fabulous!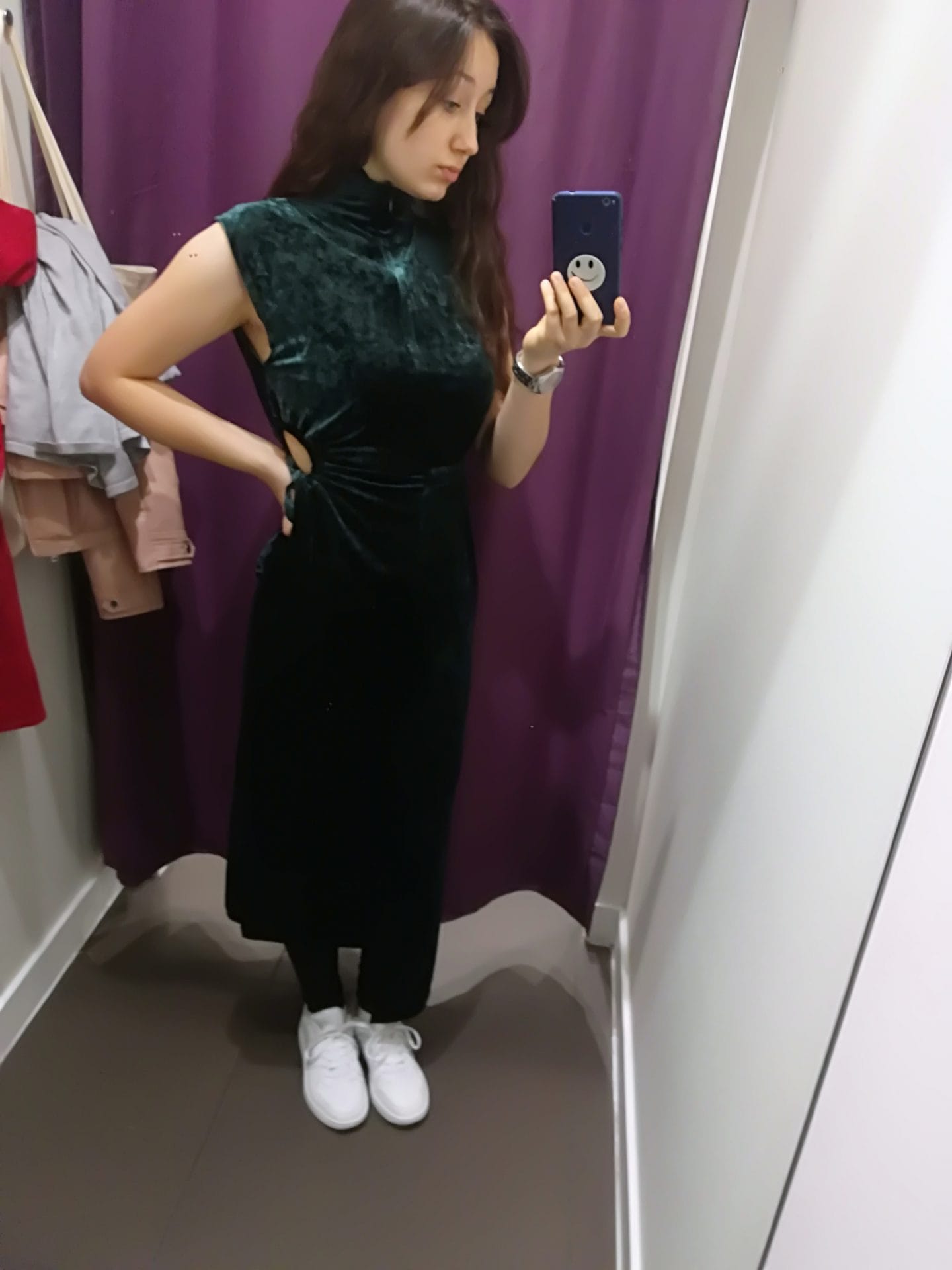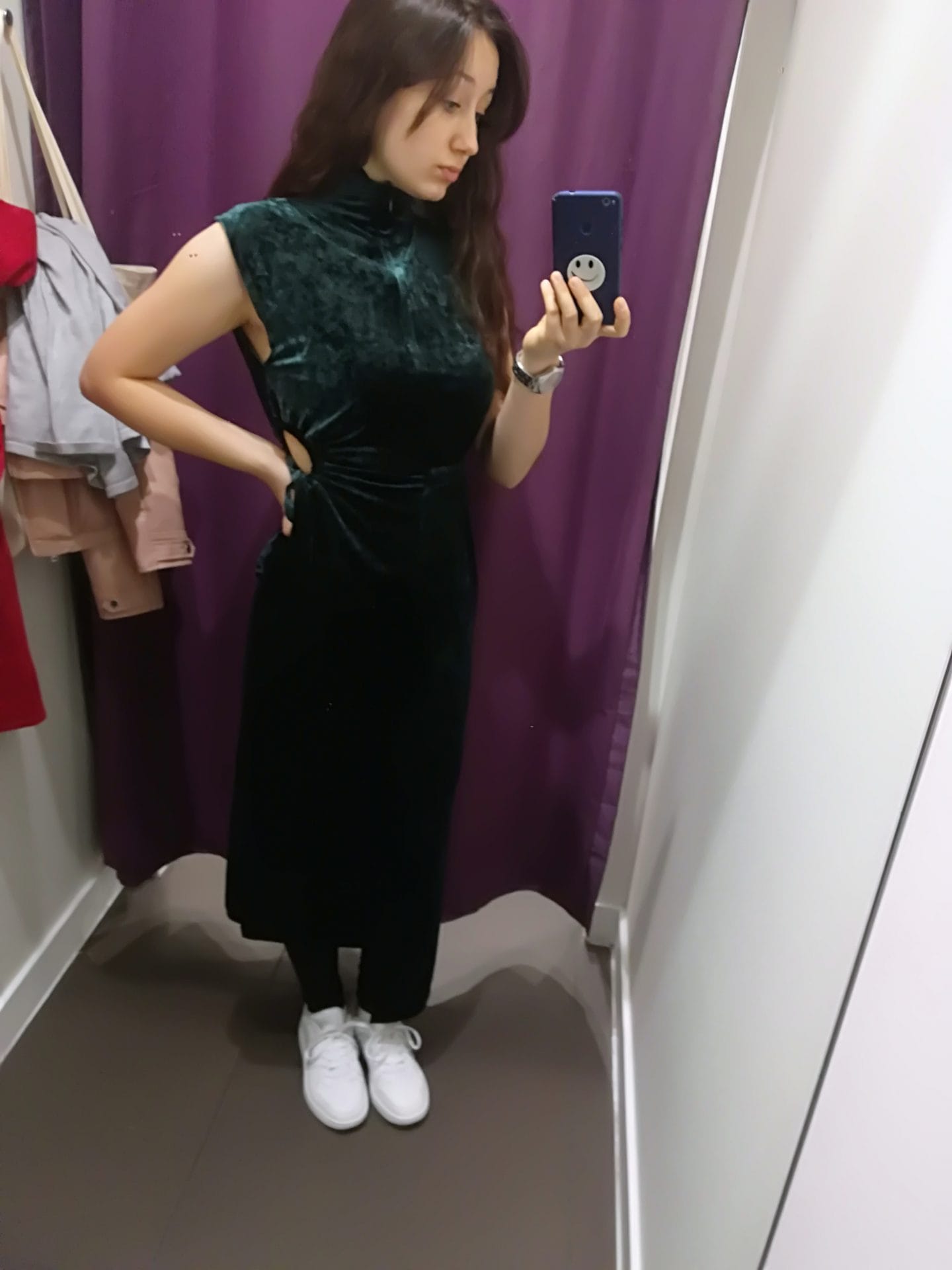 Eve Franklin recommends this red Peony Studded Shoulder bag, available from Topshop. Retailing at £32 (or just £25.60 if you take advantage of the current 20% student discount), this leather-look bag, featuring a chain-style strap and rows of gold studs, is the perfect way to add a splash of colour to your outfit. Pair it with a classic band tee and a denim jacket to toughen an everyday look, or make a statement with a monotone evening outfit and team it with a pair of matching heels. Also available in black and nude.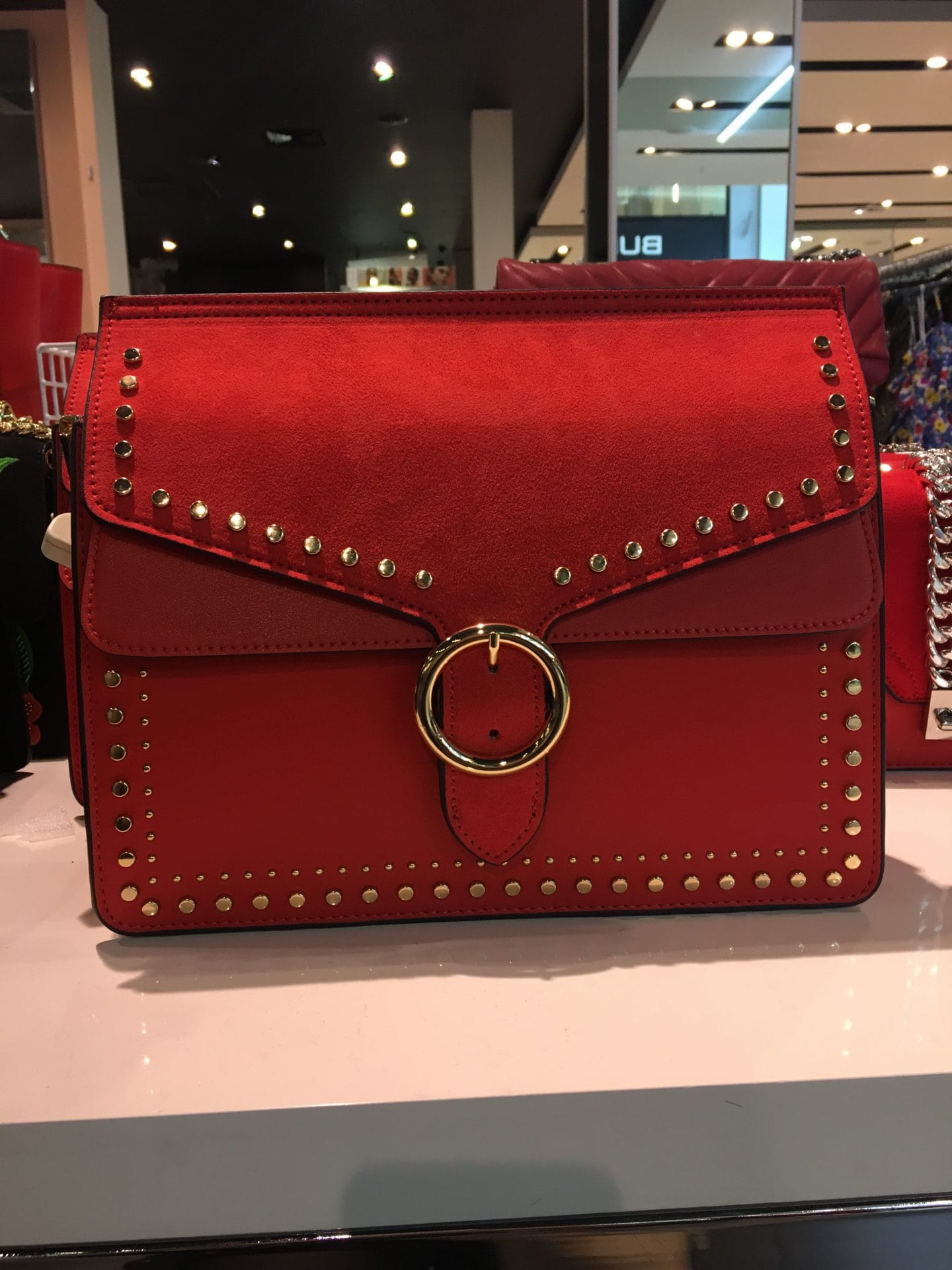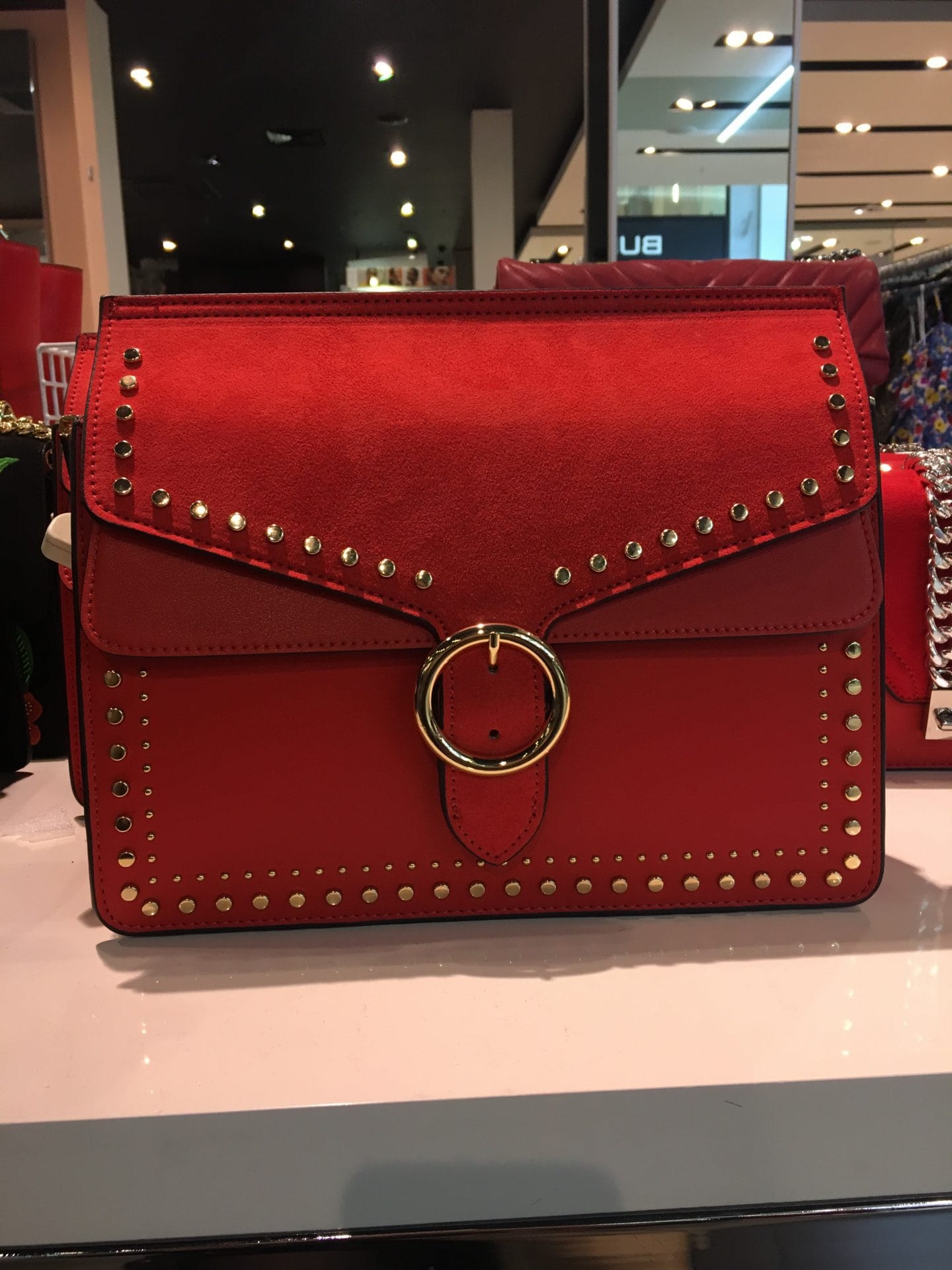 Georgia Suggitt recommends this snake print a-line skirt which is available to buy at Topshop. For a reasonable price of £32.00, adding this amazing animal print skirt to your wardrobe will bring it to life. This staple denim piece could be styled with black accessories and monotone tops.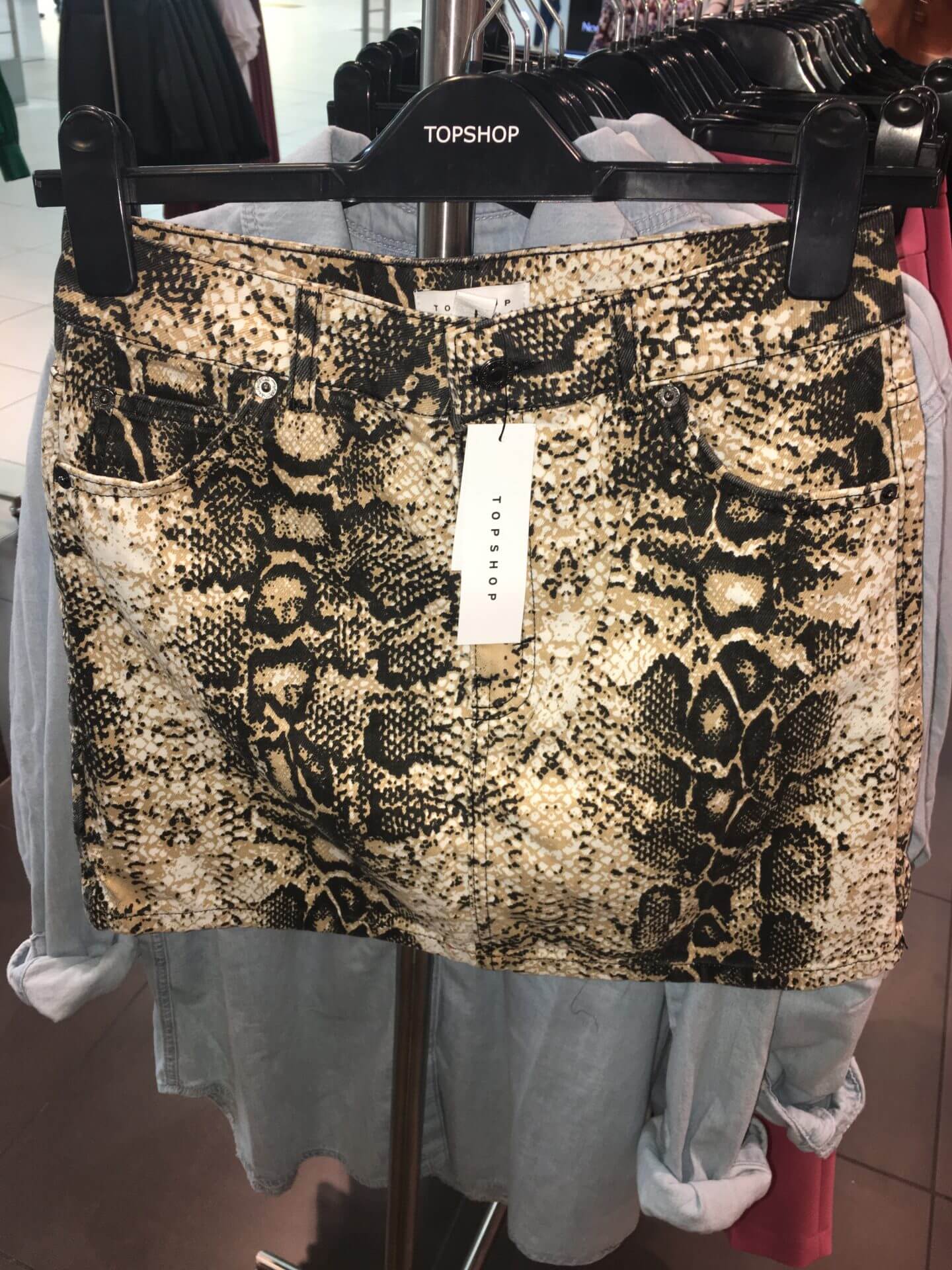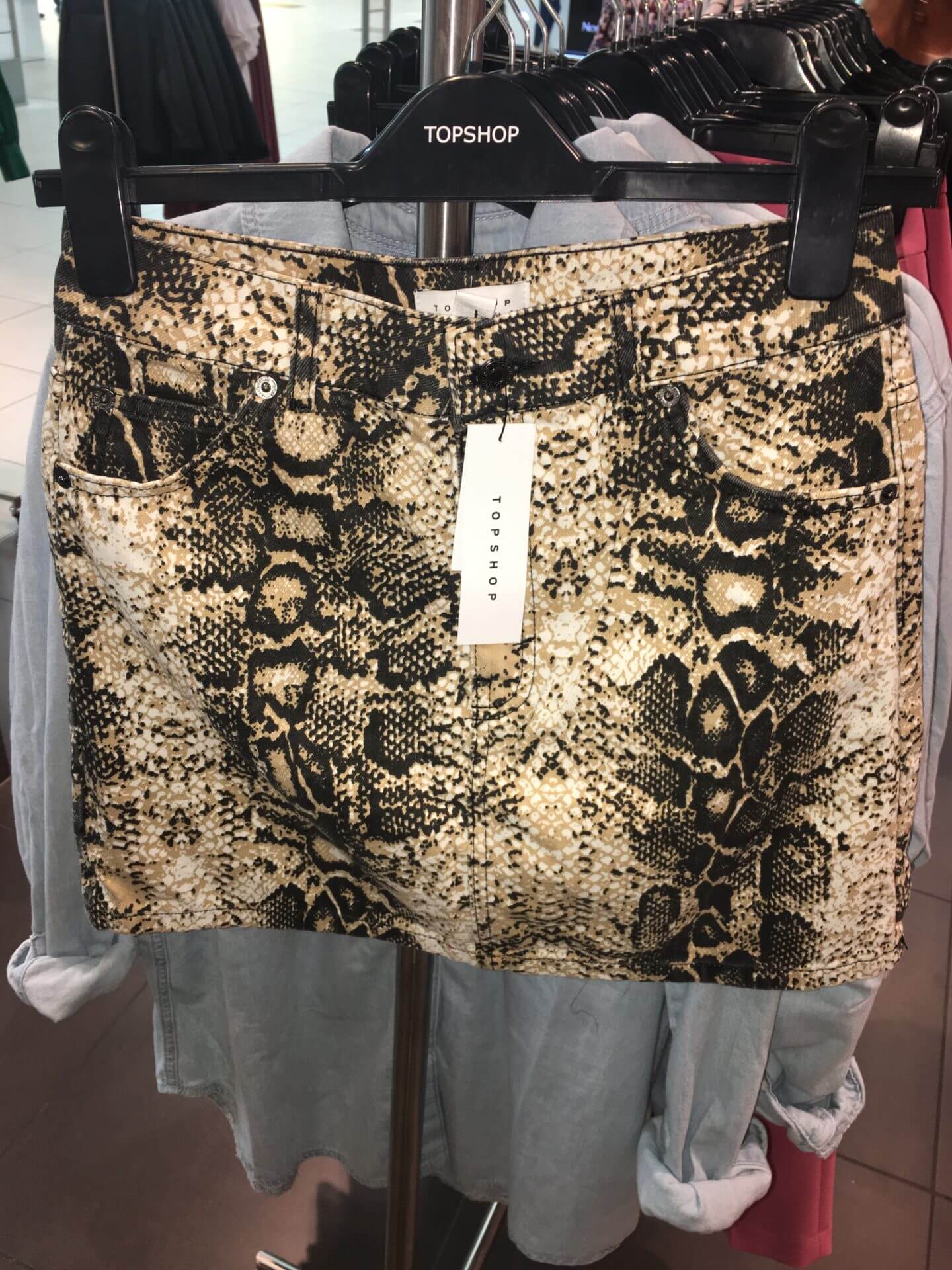 Rebecca Redford recommends this statement denim jacket, available to purchase for an affordable £49. Topshop have successfully combined two major trends with the denim and the borg faux fur material, creating the perfect jacket for autumn.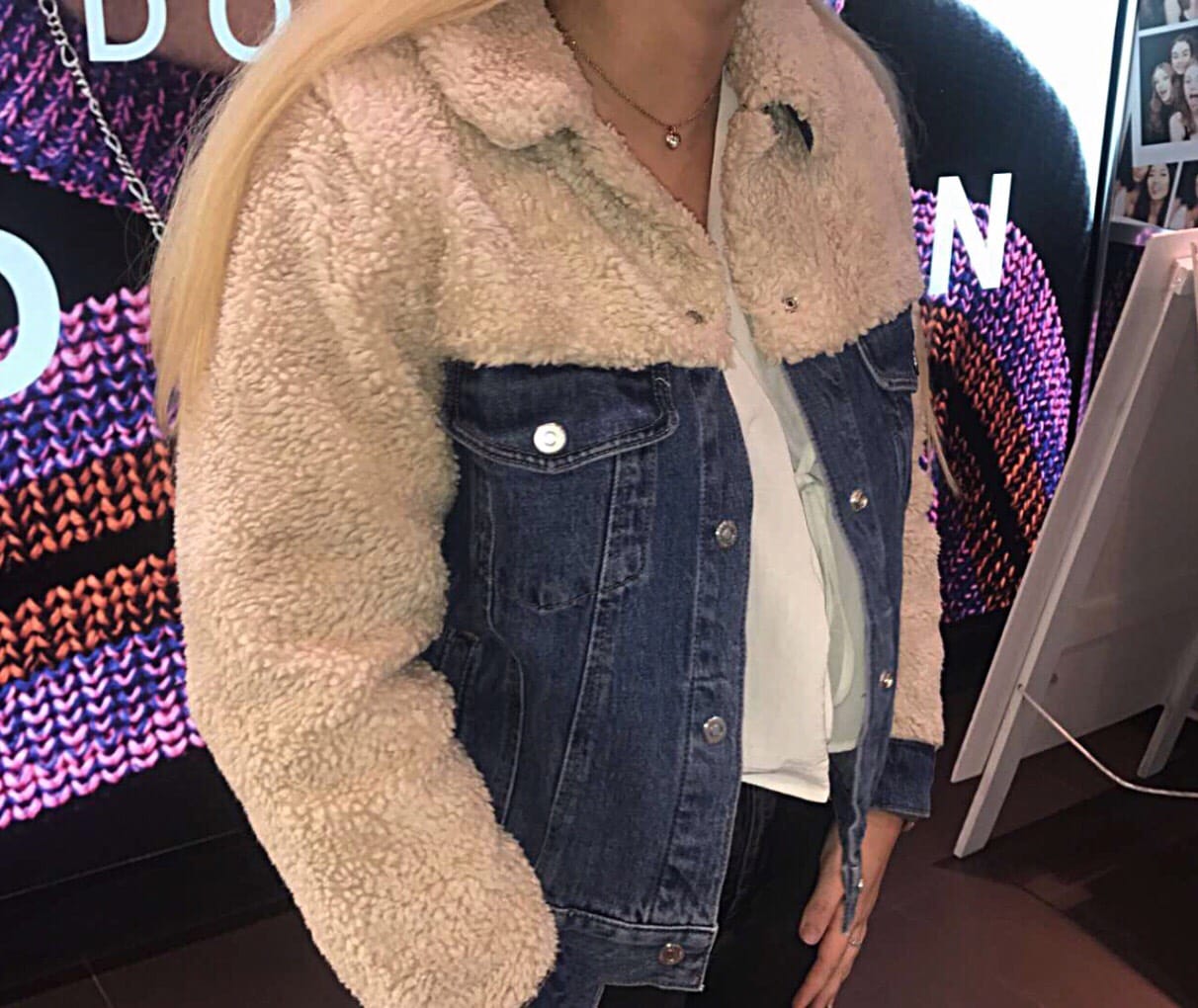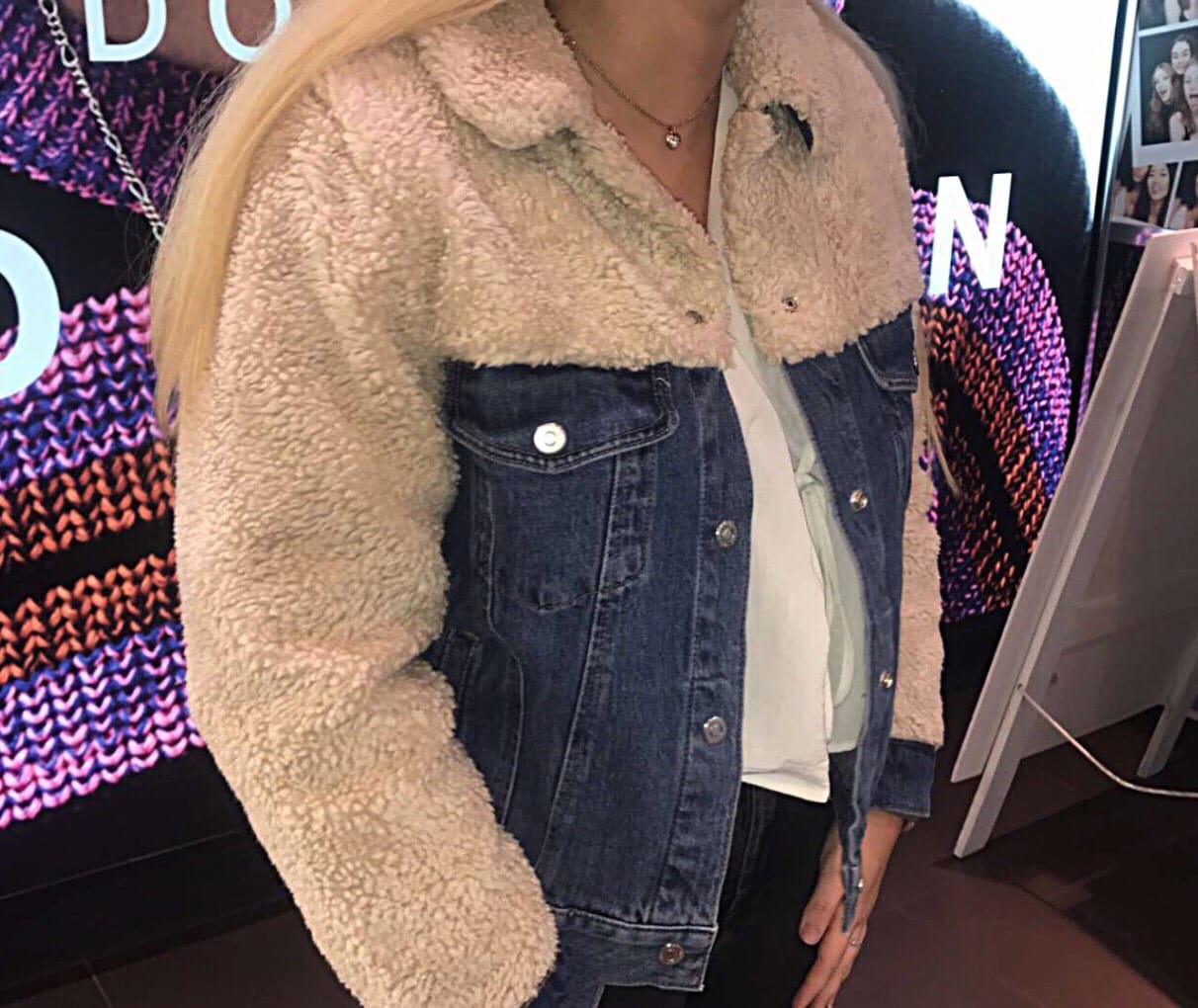 Esther Mulumba recommends a cute, oversized jumper from Topshop, priced £25. The jumper's material is a sheep wool which makes it perfect for the autumn weather. I felt so cozy and warm that it was a real struggle to remove it from my body. I loved the baby pink with a tint of red. Students can enjoy on certain products a discount of 20% including this price. I definitely recommend this junper if you're looking for a comfy item to wear with jeans or leggings.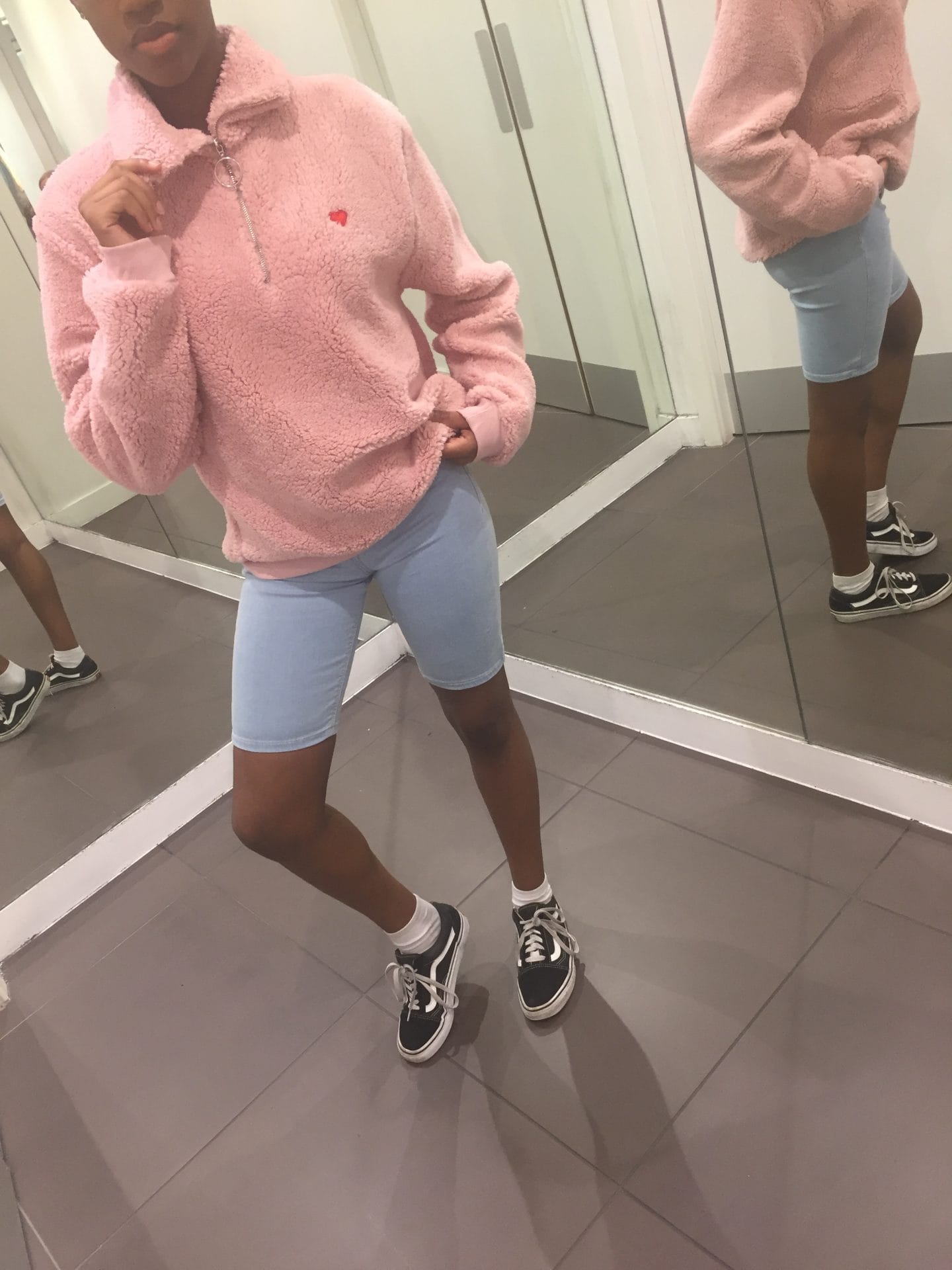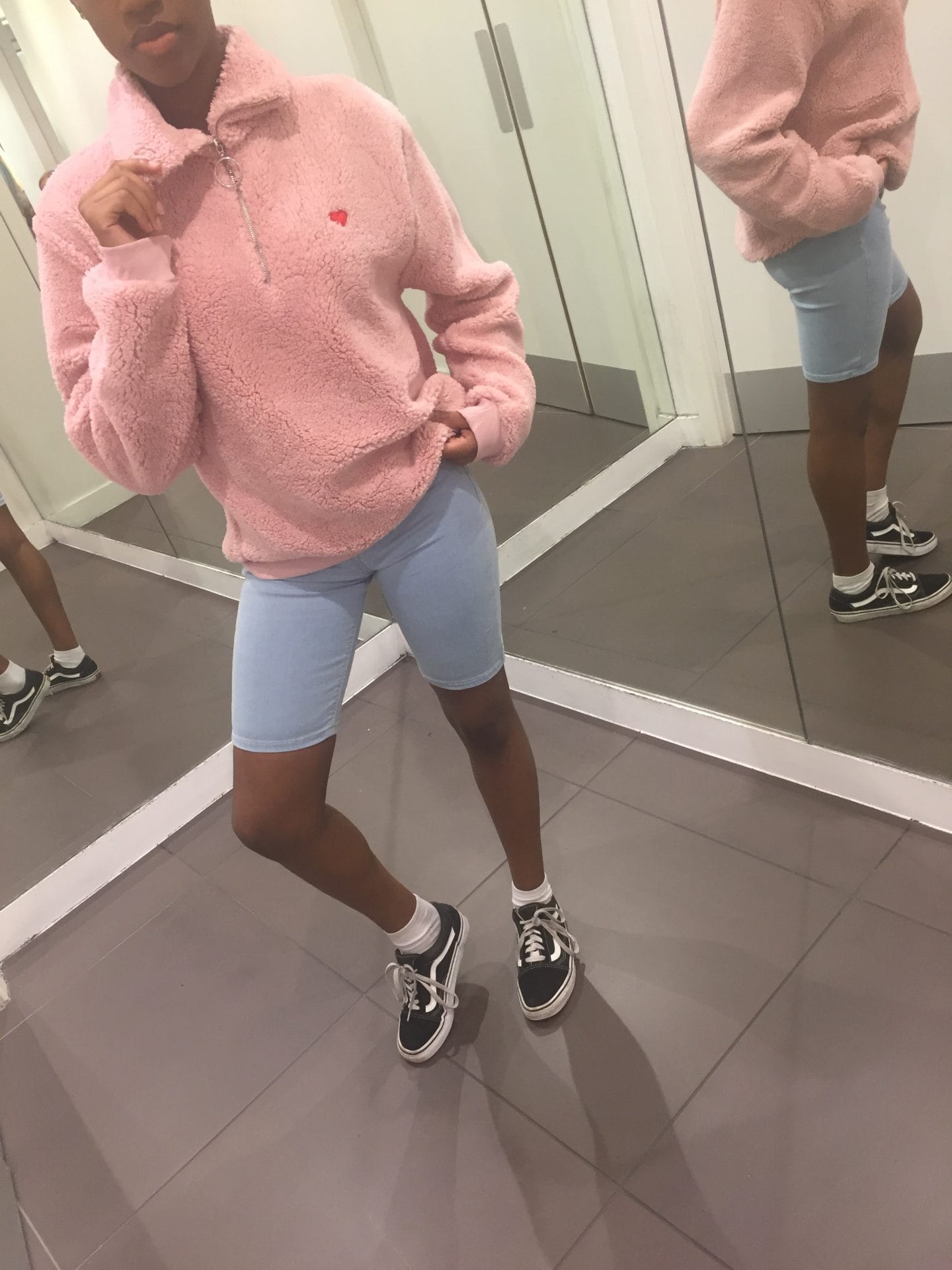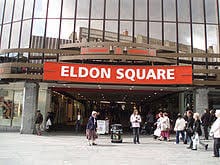 The hard work starts next week with classes on style icons, fashion subcultures and essential journalism skills.  If you want to join us and study fashion journalism, click here.