Claire Waight presented her final collection for Chloe at the Grand Palais in Paris. The 45 year old British designer has been at the helm of the French fashion house since 2011 and has taken it from strength to strength during her time as creative director.
'An edgy dream world of psychedelic optimism' was the inspiration behind this show and was evident in the looks shown on the runway. Models wore starry print lace mini-dresses and striped oversized mohair jumpers. Worn with t-bar patent leather Mary-Jane heels and updated Spring bracelet bags the show had an unmistakeably French polished feel about it.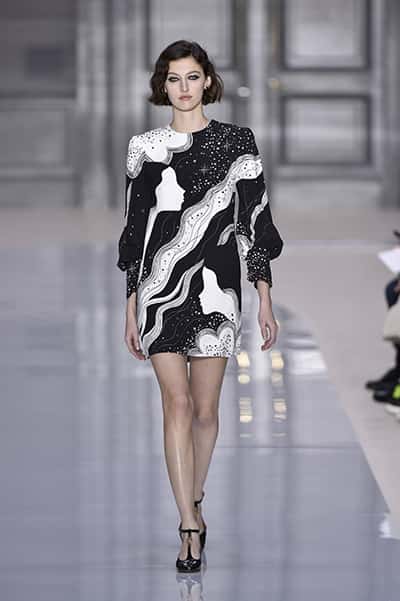 Most of the pieces were in earthy tones including mocha brown, cream and a deep khaki green mixed with flashes of fuschia, red and the odd peek of mustard yellow. These colours stayed true to the boho look Chloe has became synonymous with and the whole vibe was one of romanticism with a rock n roll edge.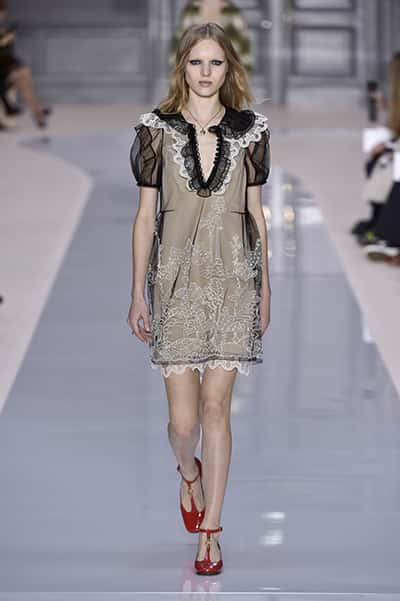 "It's a little bit Kurt and Courtney, a little bit Kate Moss," explained Aaron de Mey, makeup artist for the show. Heavy eyeliner was blurred out and topped with MAC Blacktrack gel liner. By drawing the colour out on the eyes a punk edge was created before a small cat-eye flick was added bringing it back to Moss.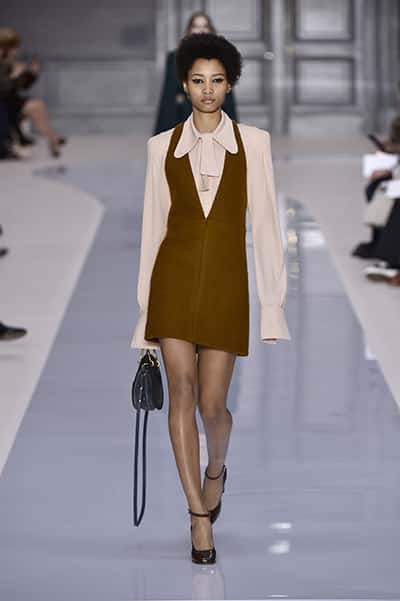 Human League's 'Don't You Want Me' played during the finale, maybe the most perfect song choice ever for someone on their way out. And if she was asking us YES, yes we do want you and we can't wait to see what's next!