Words by Lucy Mclaren
Valentine's Day is just around the corner. If you don't have anything planned for it or fancy a pamper before your date or even need something a little extra to buy your loved one, LUSH's collection is absolutely perfect.
Love boat – Bath Bomb: £4.25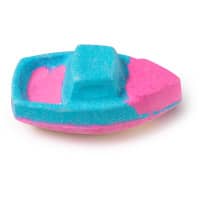 This product would be perfect as a gift or to share, this little love boat has sweet orange and Sicilian lemon oils, which creates a zesty scent which will be very uplifting and will set the mood just right. The floating bright boat creates an amazing mix of pink, purple and blue in your bath. This is a must for Valentine's day!
Unicorn Horn – Bubble Bar: £4.50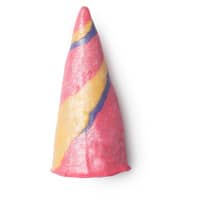 Love unicorns? This product is a must for Valentine's day. With relaxing lavender oil and Neroli oil which is very uplifting, this bubble bar is certainly going to relax your senses and still make your skin feel and smell amazing. With this product, you can use it up to four times, so this is definitely worth purchasing.
The Kiss – Lip Scrub: £5.95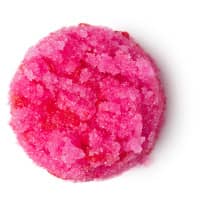 Dry lips this winter? This lip scrub is a must. With a blend of sea salt, caster sugar and fair-trade cocoa butter with added almond and mandarin oil, this lip scrub makes the lips so soft and tasty, perfect for Valentine's day.
Rose Bombshell – Bath Bomb: £4.50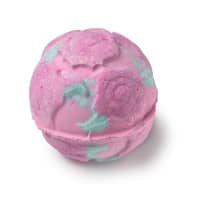 This is not your regular bath bomb. With rose oil, Sicilian lemon and floral geranium oils and an amazing burst of yellow rose petals, this bath bomb is a must. With the soothing floral scent, after having a bath, this will certainly help you have a good night's sleep.
Love Box – gift set: £28.95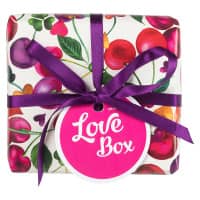 The ultimate gift for your partner for Valentine's day, this colourful cherry gift box contains four perfect items. The first item is 'Tender is the Night' naked shower cream, which is a solid soap what turns into a bubbly shower gel as you use it.  The second item is 'Melt my Heart' which is a massage bar which contains Cypress Oil which helps relaxes and is also an antiseptic. The third item is 'The Kiss' lip scrub which is nourishing on the lips and has the perfect sweet scent. The final item is 'Cherryish' body scrub. This body scrub contains sweet almond oil and coconut oil which sooths and softens the skin. This gift set is an amazing gift and so affordable too!
Here's a look at the rest of the collection: 
My personal favourite product
My favourite product from the Lush Valentines 2018 collection, has to be the Unicorn Horn as they had it last year in their collection and I loved it. It is a bubble bar so it is reusable so it is good for the price you pay for it.
It has such a sweet scent which I love about it, kind of like candy floss. It also is amazing on sensitive skin like mine as it makes my skin feel so soft and leave it smelling so good. I love the design of the product as it is so colourful and super affordable.
Just look how amazing and magical it is!!