Have you been frantically checking your bank account to see if you've won the lottery in the hope you can copy some of the celeb looks from New York fashion week?
Stress no more, because we've got the hottest celebrity looks from the catwalks… on a budget.
Upcoming rapper Cardi B was spotted at the Christian Siriano catwalk wearing this eye-catching green suit. This is a must-have in your closet, and we found the whole outfit for just £12 at PrettyLittleThing.  Here is the white throw/scarf for £38 from Faux Fur Throws. If you want to spoil yourself and grab the sunglasses too, we found a similar pair from MatchesFashion for £75.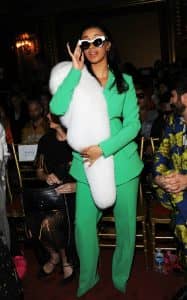 .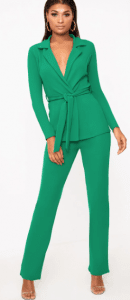 Fashion influencer Victoria Beckham wore this outfit whilst preparing for her catwalk. We love the casual-chic look she went for here because it makes it easier for us to put together an outfit for our every day wardrobe! However, we don't love the price tags! Here's a similar drape coat from House of Fraser in the sale for £62.50. Similar trousers can be found  at Topshop for £30. Here's also a good dupe to her sunglasses from Hawkers for £23.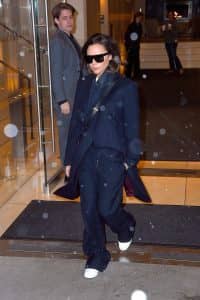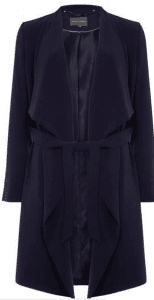 Model Rosie Huntington-Whitely couldn't have pulled off this all-white outfit any better on her way to the Brandon Maxwell catwalk. Here's a similar top from Nasty Gal for just £12. Pair this with a white belt to get that snatched waist. Grab the trousers from PrettyLittleThing for just £12.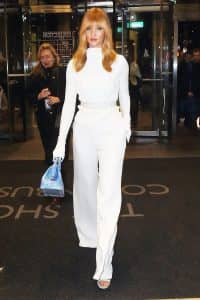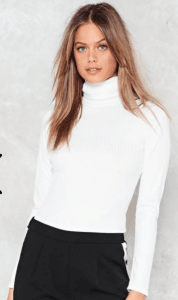 .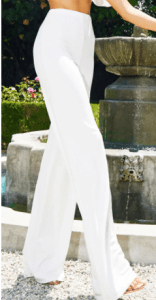 And just because we can, here's the iconic Lil Kim in her Marc Jacobs outfit, looking rather like a mechanic from outer space! Shockingly, we couldn't find a dupe of this outfit anywhere online.