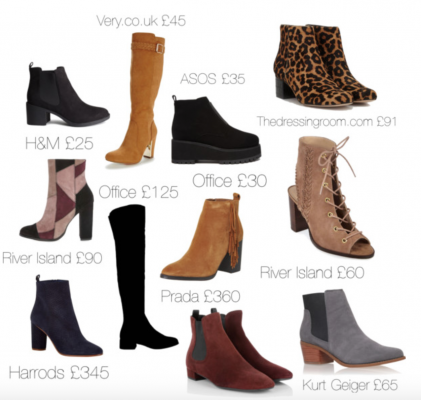 Suede boots have proven to be extremely popular this season, dominating the high street shops in different styles. This is why it's no surprise that the ladies on Campus have been rocking their suede boots lately!
The beauty of suede boots are that they are on trend and look amazing with any outfit. An extremely popular style is the over-the-knee suede boot, either flat or with a heel. Over-the-knee boots are flattering and will look very stylish when worn with skinny jeans and a long-line T-shirt – or combine with a dress for a formal look.
For a casual day at university or at work, flat suede boots could be your best friend!
As we show you in the video (above), in a black Chelsea boot style, flat suede boots are perfect to give that on trend approach to an otherwise laid-back outfit.
Wear yours with tights and a patterned skirt or with black skinny jeans.
And why not add a small heel? Pair your heeled suede boots with a longer skirt and tights, or a pair of patterned trousers, to brighten up the colder days!
By Alysha Stirling & Lucie Simon
What's your favourite suede boots look? Tweet us at @Fashion_North!