Social media manager at Roxoa Group and former fashion journalism student, Louise Barber visited fashion design and journalism students to style items from QP Jewllers, Ruby & Oscar and Gold Boutique.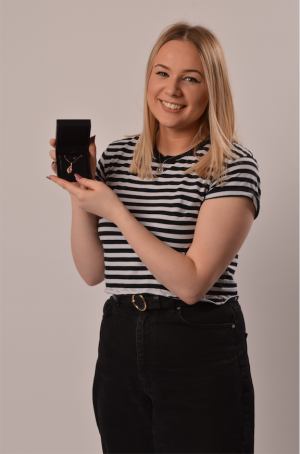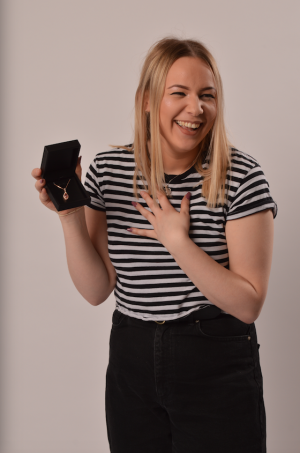 Credit: Lucie Simon
The jewellery brands which are owned by Roxoa have been seen on the likes of Love Island stars Frankie Foster and Jordan Adefeyisan. Along with TOWIE star Chloe Sims, who has recently launched her own collection with Gold Boutique. You can read our previous article here, to find out all about the collection.
Louise said: "We rely on influencers to help with brand awareness as they are more relatable to our brands than the likes of very famous celebrities.
"We approached Jordan from Love Island for some gifted posts, and now we are planning a photo shoot in LA, where we will be the only jewellery supplier." Wow, can we come with?
Items from the brands vary in price due to their target audience.
Louise explained: "QP Jewellers has an older target audience, hence the natural crystals and higher pricing. Ruby & Oscar and Gold Boutique have a younger audience which means slightly lower pricing, however, certain items can be more expensive such as engagement or wedding rings."
The students here at The University of Sunderland had the chance to shoot flat lays and product pieces themselves with props such as flowers, candles, and anything that influenced them and their chosen items. There may have even been a toy dinosaur making his mark in front of the camera.
Since graduating at The University of Sunderland, Louise has progressed in her role at Roxoa and continues to do great things with the brands. We love having her back to talk to current students and wish her and Roxoa the best for the year ahead.
Keep an eye out this week for the styling shoots that the students have created themselves.