Can you imagine spending a whole month without buying any new clothes? Fashion North's news and shopping editor Barbora Bednarova thought that would be impossible until she joined #SecondHandSeptember and said "no" to her fast fashion obsession. Here's her story.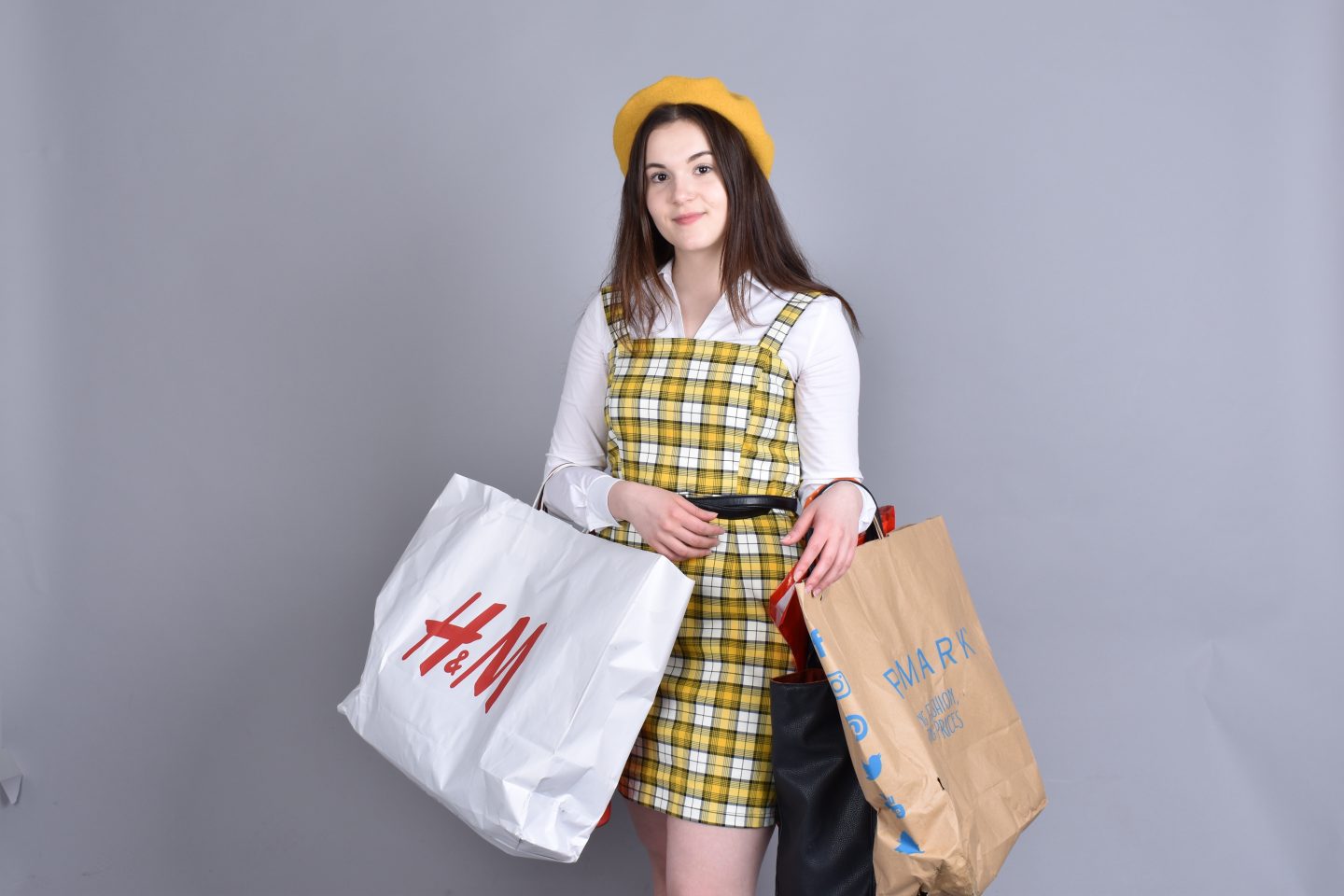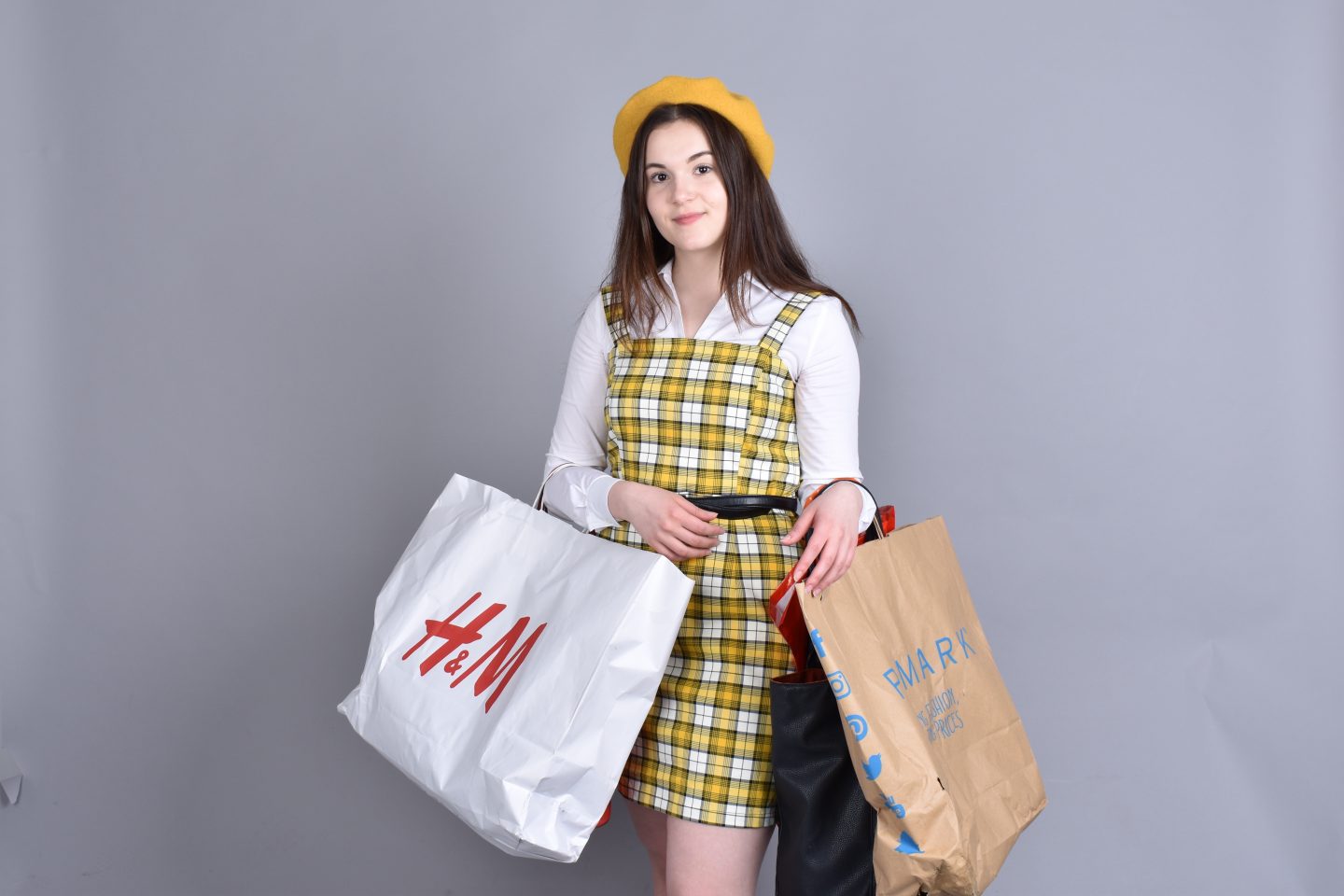 September is usually a great month for every student. Student loans arrive, summer is officially over and it's time for a new cosy jumper, trendy autumn coat or comfy clothes for long days at university.
For many people, fast fashion is a lifesaver as they can dress trendily without spending a ton of money. Production of fast fashion may be a huge invention for us but its destructive impact was making me feel guilty every time I buy something new.
According to UNFCCC, the textiles industry has more greenhouse gas emissions than international aviation and shipping together. Current textiles production reaches 1.2 billion tonnes yearly, which could rise more than 60 per cent by 2030.
In response, charity Oxfam launched #SecondHandSeptember for the first time this year to encourage shoppers to avoid the stores to help save the planet. Oxfam is unique because of its recycling centre, known as 'Wastesaver', which was opened in 1974 and still operates today. This centre annually saves 12,000 tonnes of clothes from ending up in a landfill.
Dhananjayan Sriskandarajah, Chief Executive of Oxfam GB, says: "Buying second-hand clothes helps slow the ferocious fast fashion cycle, giving garments a second lease of life. With #SecondHandSeptember, we are sending a clear message to the clothing industry that we don't want to buy clothes that harm our planet and the people in it."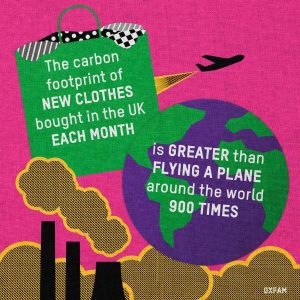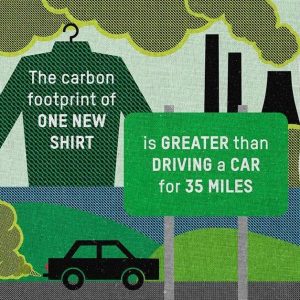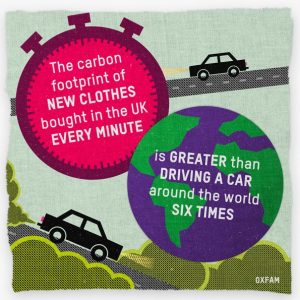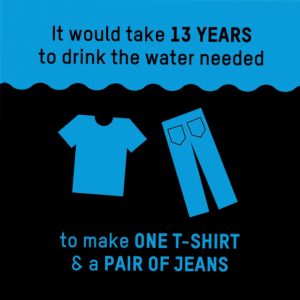 Photo credit: Oxfam.org.uk
Before I accepted this challenge, I was addicted to buying cheap clothes from fast fashion retailers as I didn't truly know the terrible cost of this industry.
"I think that fast fashion began from quite a good place of designers wanting to create affordable stylish clothes for ordinary people who didn't earn tons of money. But over the years in the past 15 to 20 years fast fashion has become something cruel, relentless, damaging and ultimately unsustainable," says Lauren Bravo, author of the book How to Break up with Fast Fashion.
Lauren decided to write her book, out in January, after being on what she calls "a journey with fashion" as she was moving away from high street fast fashion retailers. And later she stopped buying new clothes for a whole year.
"I think we've become addicted to the thrill of the new, and I think that we lost the connection that I think we should have with the clothes that we wear,'' she adds.
I was personally addicted to fast fashion. Primark launches new collections so often that I was forced to buy something new more than once a month, sometimes even more than once a week, which became an absolute obsession with owning more and more clothes. When I started to feel a little bit guilty, I always said to myself: "It's okay to buy this pair of pyjamas, it's absolutely fine to buy this jumper in the sale, they are making clothes for you and by not buying them you won't make a difference."
But the reality is, millions of people are saying: "It's only me, I can't make a difference."
Lauren says: "I think that people care when they know. That's the slogan I borrowed from the Fashion Revolution. I think it's true. We are not bad people, we don't want to cause unnecessary damage to the planet and to other people, but you know most of us just don't have that information at our fingertips, we are not aware of that when we are buying all these clothes from the store."
The first days of September were the most challenging for me because I absolutely fell in love with H&M collaboration with Richard Allen.  I nearly bought an evening blouse when I realised, whilst taking my purse out of my bag on the way to the till, that I was on a no-shop promise. I immediately turned around and almost ran from H&M to stop myself splashing out.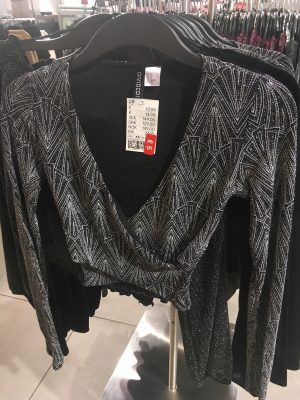 Photo credit: Babora Bednarova
Later I decided to at least try it on, which at the end, was the best decision. The blouse was very glittery but I hated the fact that after I took the blouse off I was covered in glitter as well. I had almost broken the promise that I've given to Oxfam and to myself because of something I wouldn't actually wear.
During the month, I only bought two t-shirts for my boyfriend and one Ralph Lauren shirt that I love, everything second-hand from Vintage Vera Kilo Sale for only £11.  Vintage Vera was created two years ago as their creators have a passion for both fashion and sustainability.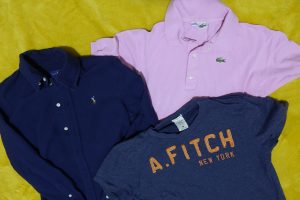 Photo credit: Barbora Bednarova
All staff of Vintage Vera also took the pledge and were part of #SecondHandSeptember purely because they were interested to see if they could spend a month without buying new clothes.
Jonah Adshead, social media manager of Vintage Vera says: "As a business selling second-hand clothes we have it easier than most because we have a warehouse full of clothes! But in the world, we live in the allure of new things is very real and we're surrounded by adverts persuading us to buy buy buy! Being mindful of the effect this has on the environment is so important and so it was a great thing to take part in!"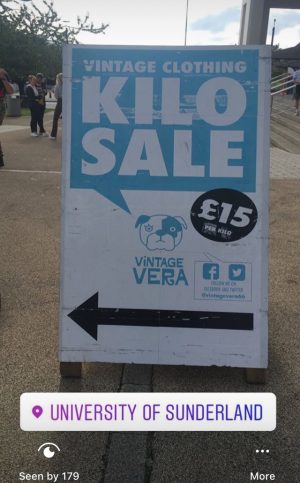 Click at the picture to see the whole experience from shopping at Vintage Vera.
In the end, I made it. I spent the whole month without buying new fast fashion. Although I must confess to purchasing a few cosmetics because I felt like I needed to buy something for myself as a treat instead of clothes.
This month has taught me much about being patient and about the importance of thinking twice before I make the decision to splash out. Not only will I help the environment, but it's also saved me trying to stuff even more items into my already-packed wardrobe.