The Bridges once again set us a challenge for our second-year Styling students to style the mannequins to go inside their Style Pod that included two female mannequins and a male mannequin. The group planned and curated the outfits and props from retailers inside the centre based on the mood board they were given on the day.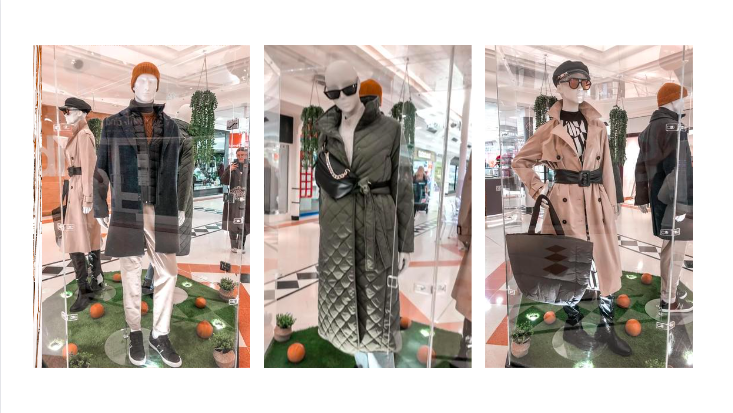 Image credit: Fashion North
The three outfits the students styled together
For this challenge, the team chose a collection of outfits that were ready pre-season. This included a monochrome print dress from River Island for one of the female mannequins, a brown cable knit jumper from Primark for the man and a sleeveless pullover for the other female.
View this post on Instagram
Fashion North had assistance from Stylist Sally Minns and her assistant to help the students style the pod by providing the team with mood boards to help pick their outfits.
Sally Minns, Fashion Stylist said: "Styling and merchandising the pod was so much fun, I loved working with all the students and seeing how all the groups worked together to produce such amazing looks from the mood boards we set.
"All the students did amazing and really worked well together in their teams. It was so interesting to see how differently all the students worked and how everyone played to their strengths."
Each team had a different mannequin to style which included the demographics of a 40+ woman, an 20+ female and a 20+ male.
"Absolutely, I was so impressed with how well all the students studied their mood boards and managed to pull a look that really aligned with the task that they were set," said Sally.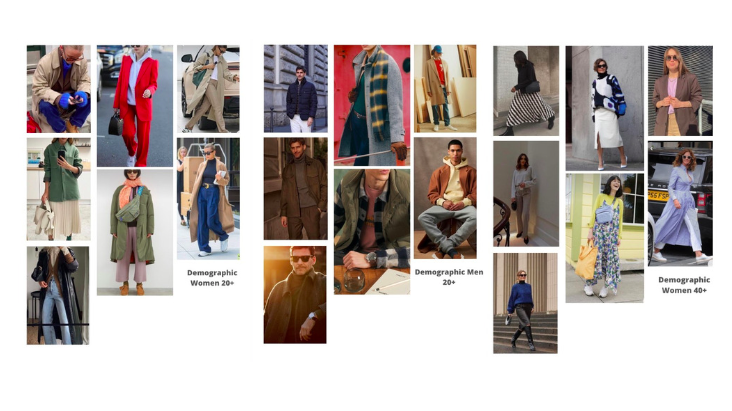 The mood boards the students used for inspiration for their styling challnege
Sally also provided the students with different tips throughout the session on how to start a career in styling and how to style certain garments. Sally adds: "Intern, intern, intern. Work experience is so important and shadowing experts teaches you more than you can ever imagine. You learn everything you know at the bottom so you can showcase it at the top. "
View this post on Instagram
Bridges Marketing manager, Samantha Czwordon-Auld said: "We've been lucky enough to have not only the Fashion North team this time, but also the fashion degree students and fabulous stylist Sally Minns and her assistant to style our fashion pod.
"We're absolutely loving the look they all curated. Pre-Spring is always tricky to style, and I often personally play it safe with my own outfits, but the team have absolutely nailed it – the colour palette, the cuts of clothing and the bold prints."
Tweet us your favourite look from The Style Pod @Fashion_North and share us your photos on Instagram @fashion_north.