On 23 October 2020, Netflix released 'The Queen's Gambit'. According to Deadline, since its launch, over 62 million households have streamed the show. This makes it Netflix's biggest scripted limited series to date.
Netflix describe The Queen's Gambit to be about 'a young girl, in a 1950s orphanage, who reveals an astonishing talent for chess and begin an unlikely journey to stardom while grappling with addiction'. It is a TV adaption of the novel written by Walter Tevis in 1983.
Google Trends reveal that since the release, searches worldwide for 'chess' have more than doubled and sales of chess sets have skyrocketed. A spokeswoman for eBay, Kara Gibson, told The New York Times that eBay had recorded a 215 per cent increase in sales of chess sets since the debut of the show. She added that even before The Queen's Gambit, the sales of chess sets were already up 60 per cent compared to the same time last year due to an increase of people being at home during Covid-19.

Graph: Google Trends search for 'chess' worldwide has doubled since the release of The Queen's Gambit on Netflix on 23 October
In 2018, India Hague, 20, from Barnsley, designed a chess inspired garment as part of a collection motivated by board games for her final major project at Barnsley College. She constructed two creative garments with elements of chess and snakes and ladders as a part of her fashion diploma. She said: "The chess dress was an oversized shirt dress made from cotton and leather, with the front of the dress taking the silhouette of a knight chess piece."
She added: "I designed a print inspired by the playing board and hand printed it onto the cotton. Then I added glass chess pieces for a 3D element.
"I wanted the garments to look interactive and exciting, this was achieved by oversizing and changing proportions of the elements taken from the game."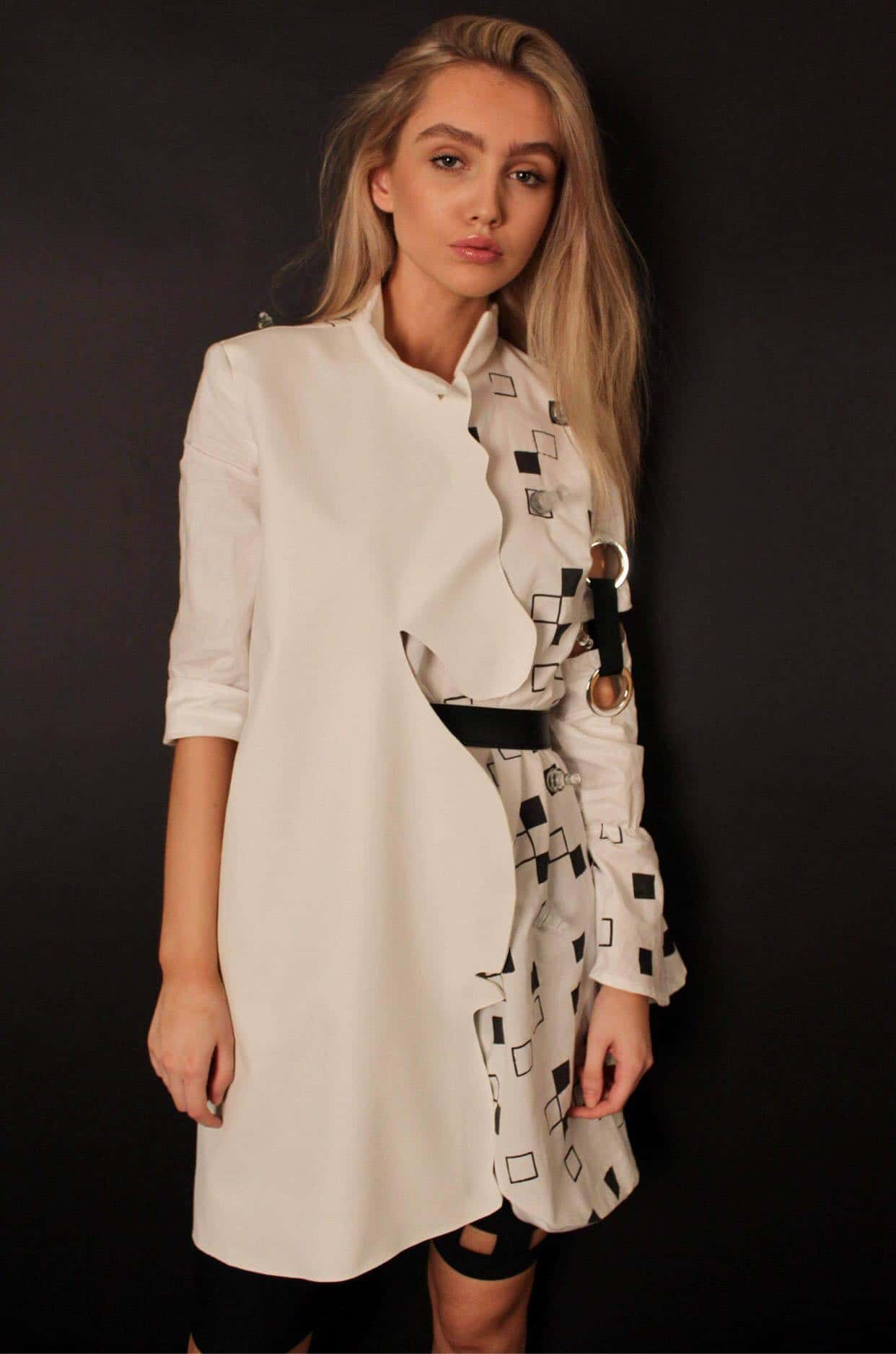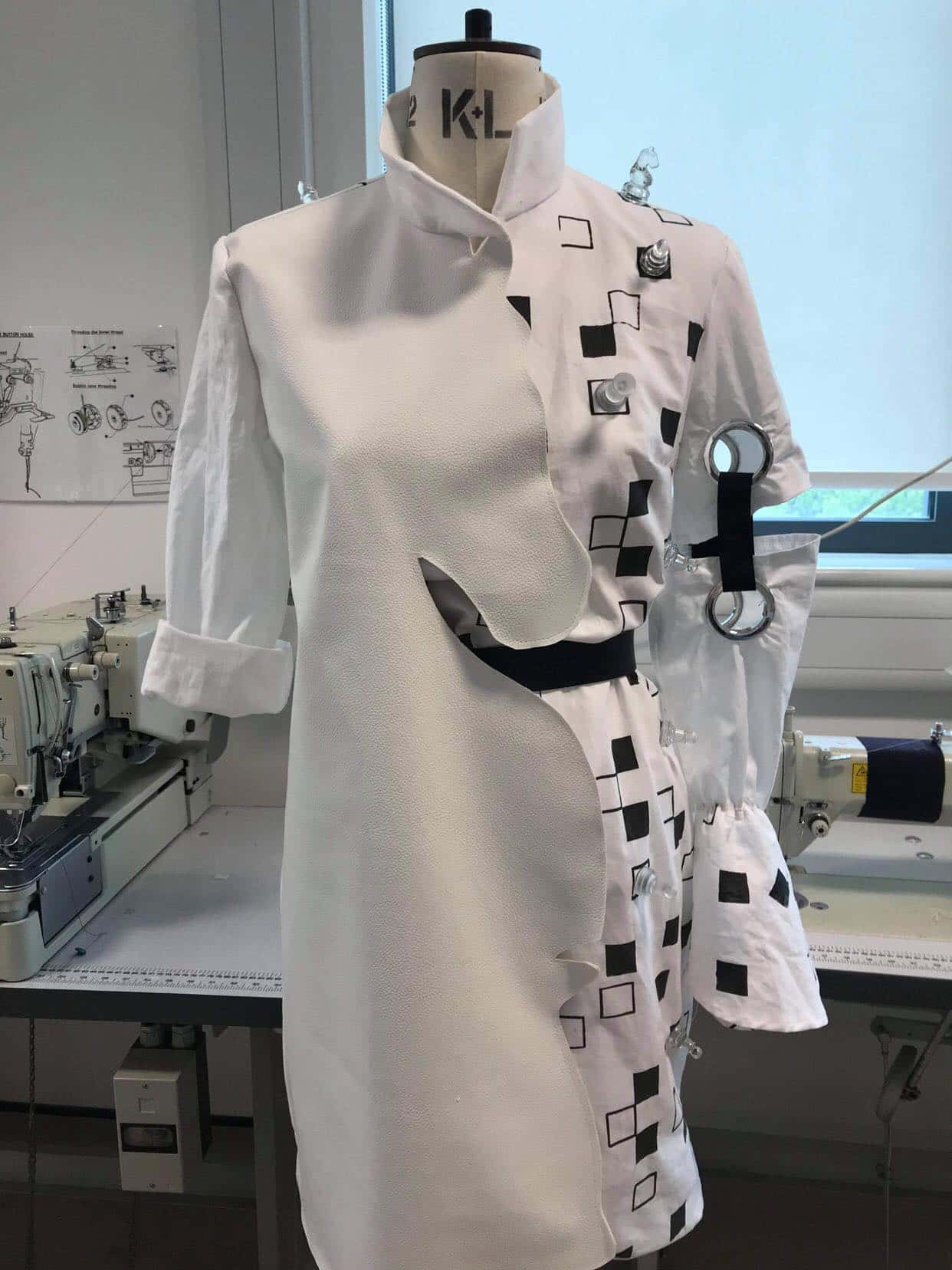 Image credit: India Hague
In the last episode, Beth herself can be seen to resemble a white queen chess piece as she can be seen wearing a white woollen hat and co-ordinating jacket. Gabriele Binder, the show's costume designer, told VOGUE: "My role is always to connect back to the story through the clothes and the initial brief is, of course, the script."
She said: "At the end, Beth wears the white coat with the white pants and cap. The idea, of course, is to convey that she is now the queen on the chessboard and the chessboard itself is the world."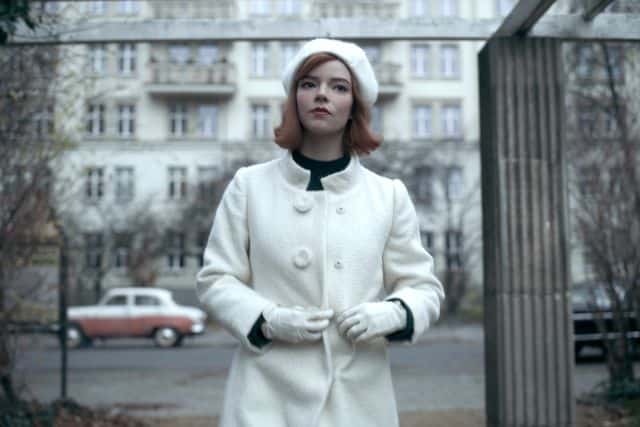 Image: marieclaire.com
But you too can look and feel like queen of the chessboard as we have scouted the internet (and the high-street) for the best chess inspired fashion.
In a time of coronavirus, a face covering is a must have. Why not channel your inner Beth with a washable, reusable, monochrome checker face mask? In the description, the Etsy retailer says: "These designs will have you standing out from the crowd in style. These masks will add a fashionable finishing touch to your look." What's more, the same design is available as a dress, leggings and t-shirts.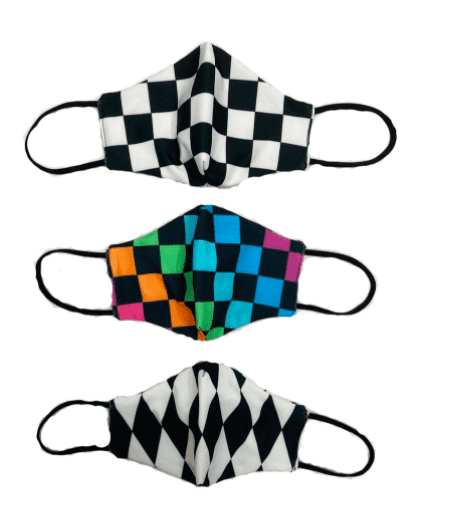 If you're still searching for a Christmas gift for the men in your life, then maybe pawn chess piece cufflinks are the answer. The Cufflink Store on Etsy offer silver plated pawn chess piece cufflinks that will be an instant hit for any chess lover.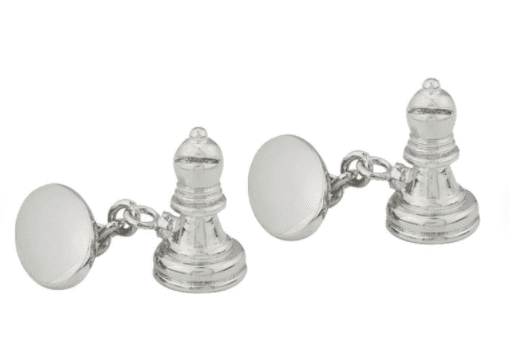 Or if you're looking for something for the women, how about chess piece inspired earrings? These subtle handmade to order earrings are a gentle nod toward chess so can be wore all day, every day.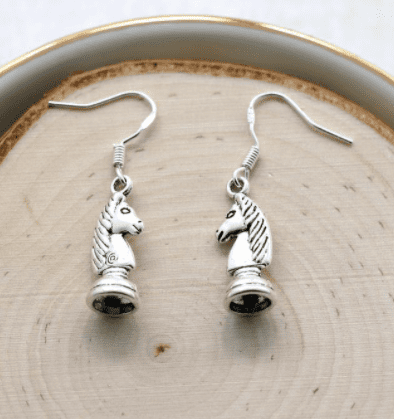 If you're looking to support the high-street, take a look at River Island's long sleeve gingham bodysuit.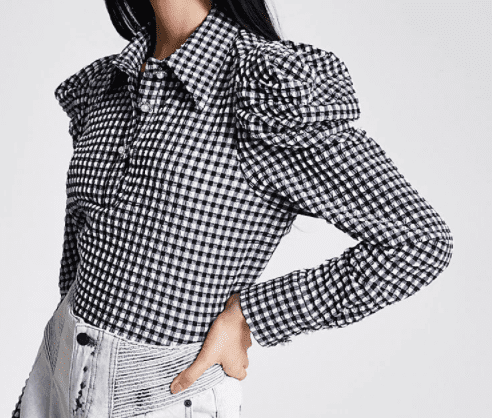 This year houndstooth, also known as dogs tooth pattern, has really taken off. This oversized, wool look jacket will definitely keep you warm this winter.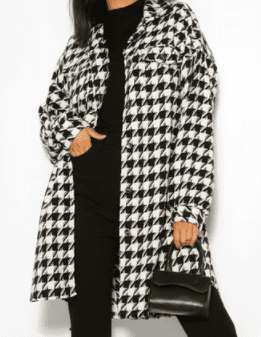 Show us your chess inspired fashion over at @Fashion_North on Twitter!